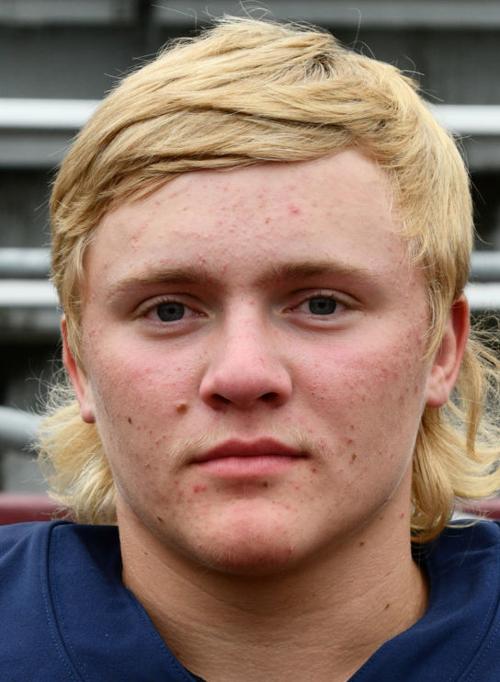 Colby Wilmesherr is picking up some of the biggest wins of his career at the right time.
The Bishop Heelan senior has had an impressive season, piling up 34 victories a season after qualifying for the state wrestling tournament for the first time in his career. But going into sectionals, he was coming off a third-place at 182 pounds at the Missouri Rivers Conference tournament after losing to Sergeant Bluff-Luton's Bradyn Barclay in the semifinals.
Wilmesherr bounced back in an impressive way this past week, even before the 2A sectionals at Sergeant Bluff on Saturday.
Heelan traveled to George on Feb. 3, to face Central Lyon/George-Little Rock, meaning Wilmesherr had a match against CL/GLR's Bryce Vande Weerd, who is ranked No. 8 at 182 in 2A by iawrestle.com.
Wilmesherr didn't allow Vande Weerd to take him down and the two went to overtime. Wilmesherr went on to win 2-1 by ultimate tiebreaker, giving him a confidence boost going into this past weekend's sectional.
"It definitely boosted my confidence a lot, knowing where I stand compared to him," said Wilmesherr, this week's Metro Athlete of the Week. "I knew it wasn't going to be a quick match and I had to go six minutes. Not many team teams have been through the practices and have seen the competition we have. That win boosted my confidence for sectionals and districts."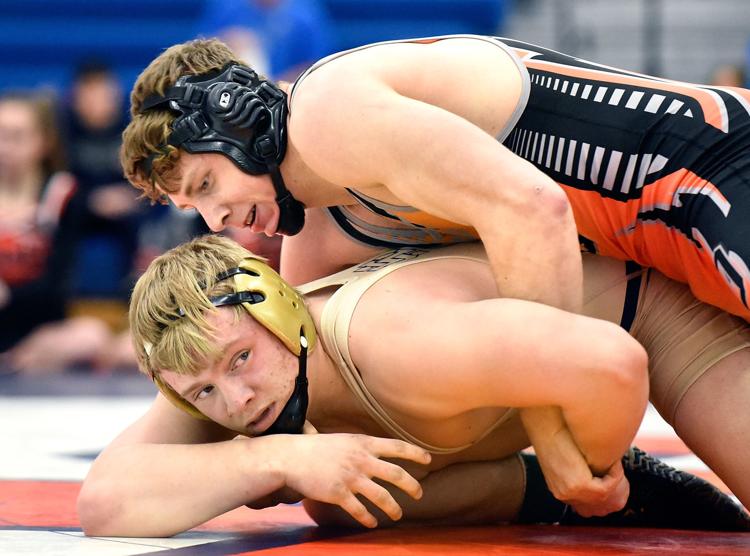 Wilmesherr could potentially face Vande Weerd again at the district tournament this upcoming week but he had to get through sectionals before he could think about a rematch with Vande Weerd.
That's because Wilmesherr had a rematch looming with Barclay. Wilmesherr did own a 3-2 decision against Barclay during a dual on Jan. 16, but the loss to him at the MRAC tournament still stung.
Wilmesherr got his rematch against Barclay on Saturday in the sectional finals and made a statement by pinning him in 4:29.
"That was even bigger than (the win) over Vande Weerd," Wilmesherr said. "I know he probably had some confidence after beating me at conference. I know it was time to get the job done. I just went in there, wrestled and waited for the right moment to get the shot in and end it."
You have free articles remaining.
With those two wins, Wilmesherr is hitting his peak at exactly the right moment.
"Every single week, he continues to get better and better and has a little more confidence in himself and I think that has paid off a ton," Heelan co-wrestling coach Jordan Langley said. "He's starting to get more and more confidence as the year goes on. Not only does he have confidence on his feet, but on the mat and when he is on top. That's a huge thing, having confidence in all three positions and that is crucial to get to the next season.
"He's wrestling well. We try and get guys to peak at the right time. I really think he's one of the guys that is peaking exactly when he is supposed to. I am excited for Saturday."
Wilmesherr still has a tough road ahead of him to get to state yet. Wilmesherr's first match at the 2A District 7 tournament in Sheldon is against Sioux Center's Zachery Rozeboom. The No. 7-ranked 182-pounder in 2A lost to Vande Weerd at the sectional. Wilmesherr and Rozeboom haven't faced each other this season yet. On the other side, Vande Weerd faces Barclay.
While Saturday's district will provide another difficult challenge for Wilmesherr, the senior is on a mission after missing out on a spot on the podium at the state tournament last season and that's driven him over the past year.
"A big part of it, he has a sour taste in his mouth from last year," Langley said. "He thought he could've been on the podium last year. This is his year to make the podium. Saturday night (after sectionals), he sent me a text saying 'nobody will touch me on Saturday.' It goes back to the confidence and the time he has put into it. He is going to grind it out every single day."
For Wilmesherr, the last year has led to these next two weeks.
"I haven't stopped thinking about it for weeks now," Wilmesherr said. "All of the hard work has been put in. It's time to wrestle and get on the podium (at state) where I belong."
Wade Phair, Sergeant Bluff-Luton wrestling: A week after winning a conference title, the first-year wrestler and senior won the 195-pound Class 2A sectional title on Saturday, winning by fall.
Katie Cooke, Bishop Heelan girls' basketball: Cook scored 42 points in three wins for the Crusaders last week. She scored 19 points in a win over Sergeant Bluff-Luton and added 15 points in a win over Kuemper Catholic.
Adam Allard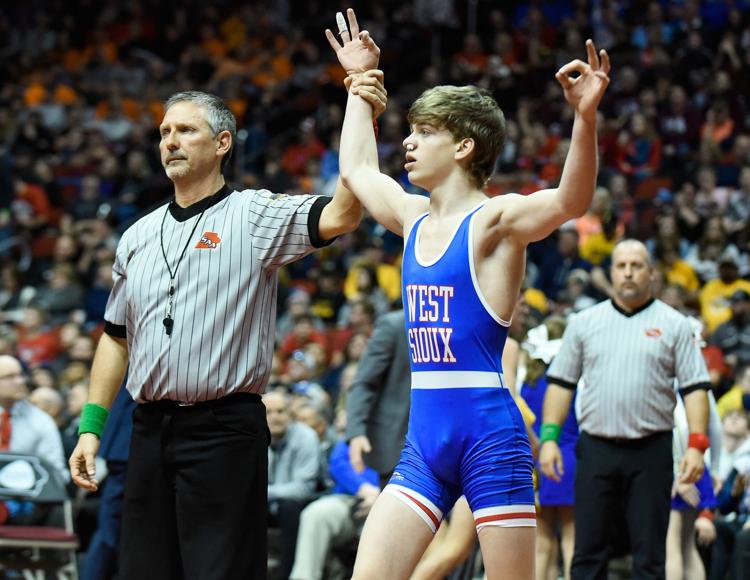 2019 State Wrestling Saturday
2019 State Wrestling Saturday
2019 State Wrestling Saturday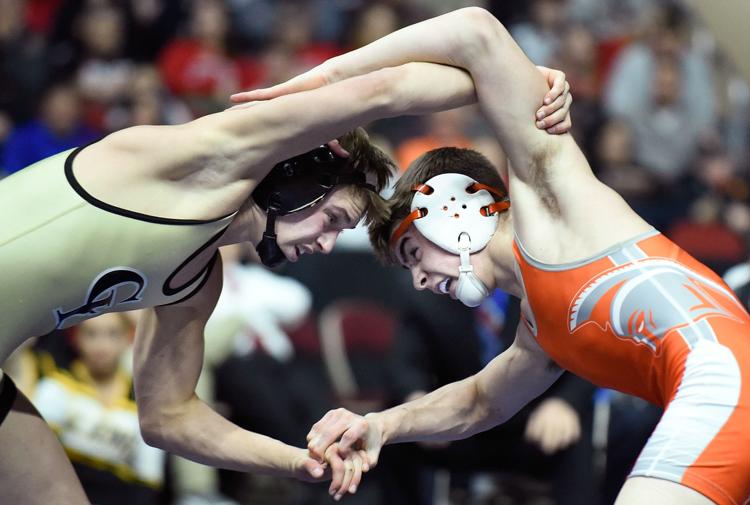 2019 State Wrestling Saturday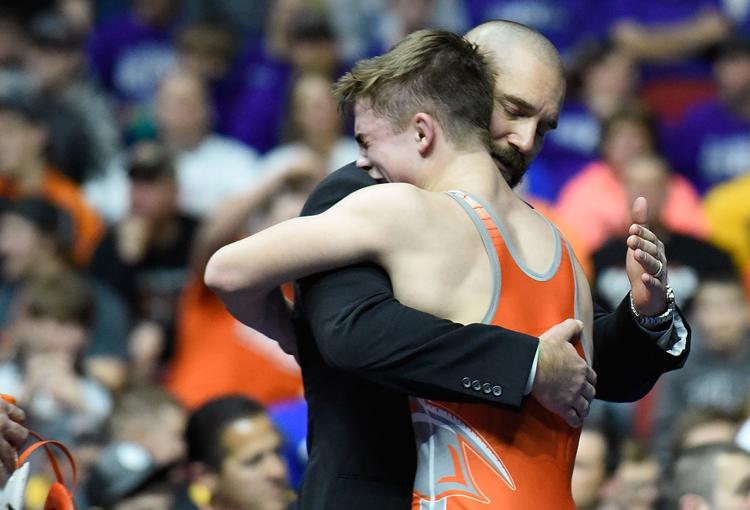 2019 State Wrestling Saturday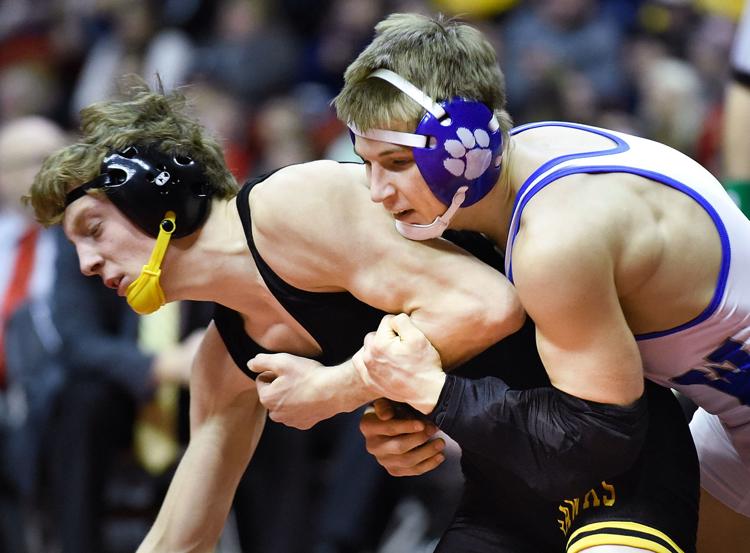 Wade Mitchell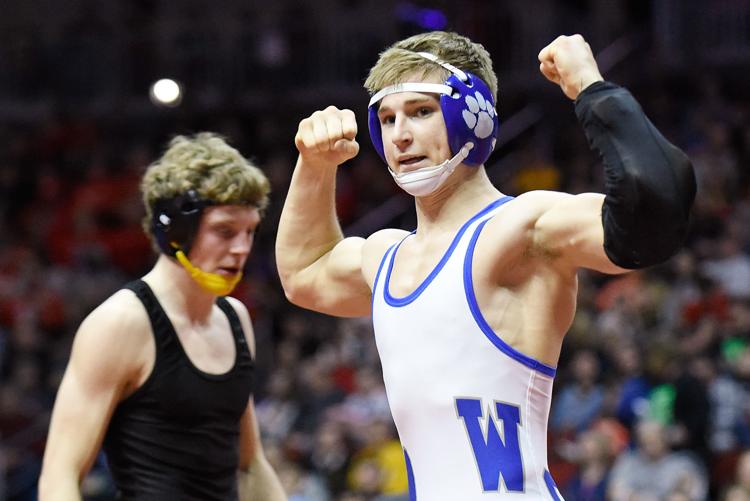 2019 State Wrestling Saturday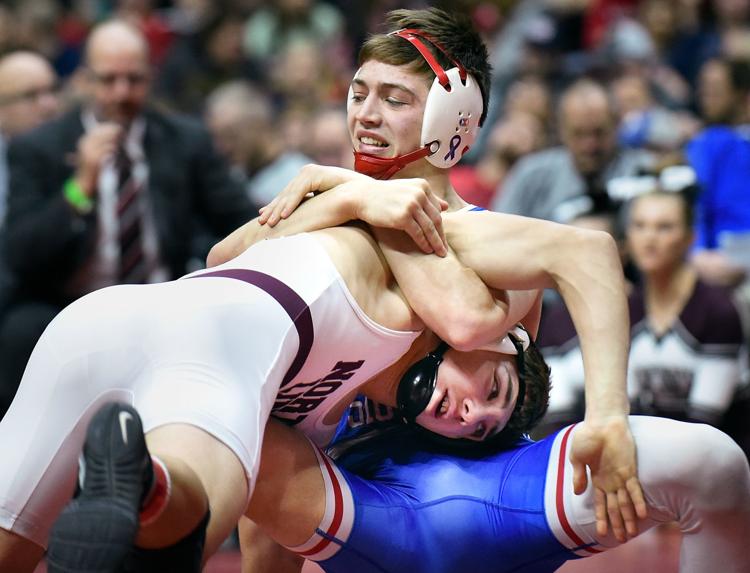 Kyler Rieck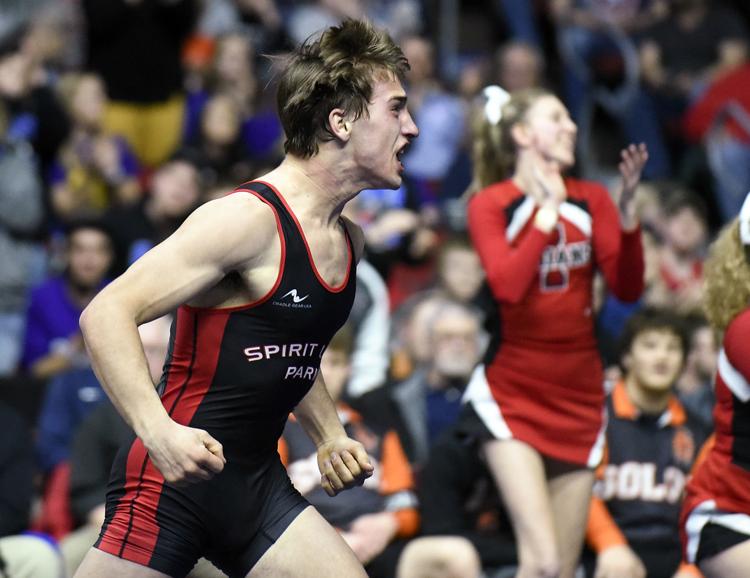 2019 State Wrestling Saturday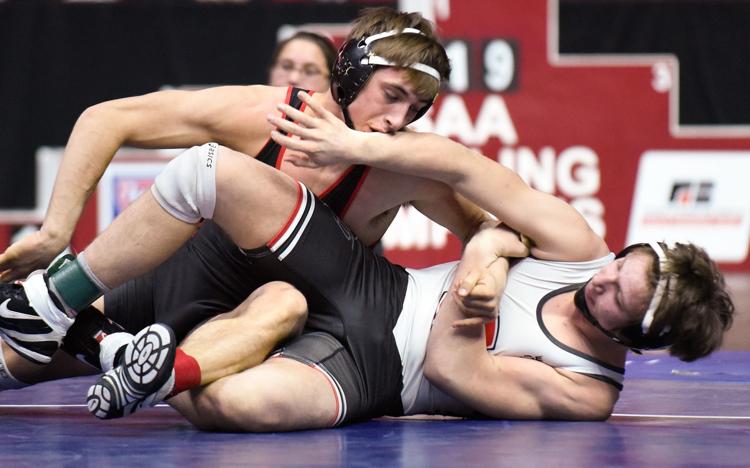 2019 State Wrestling Saturday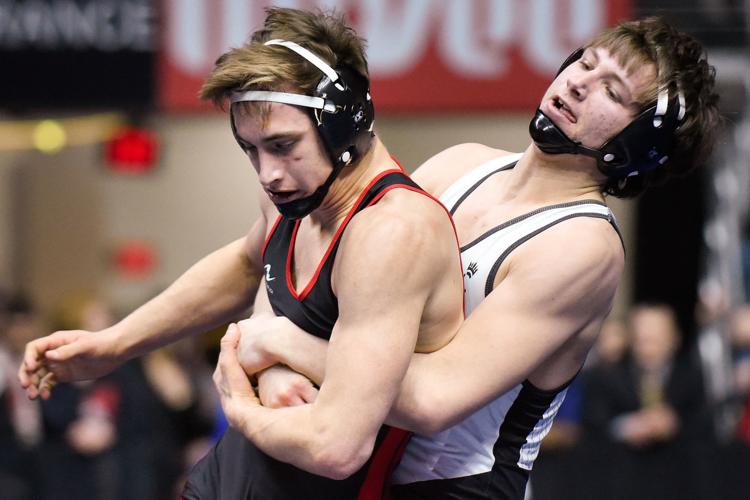 2019 State Wrestling Saturday
2019 State Wrestling Saturday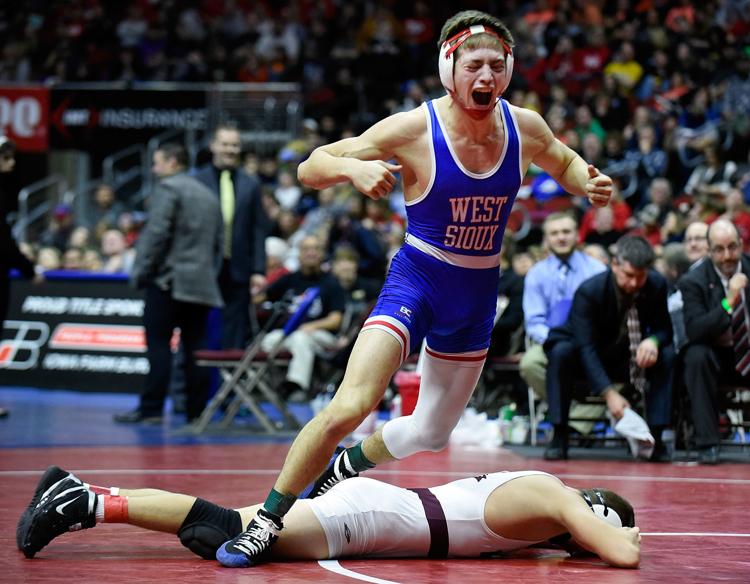 Kory Van Oort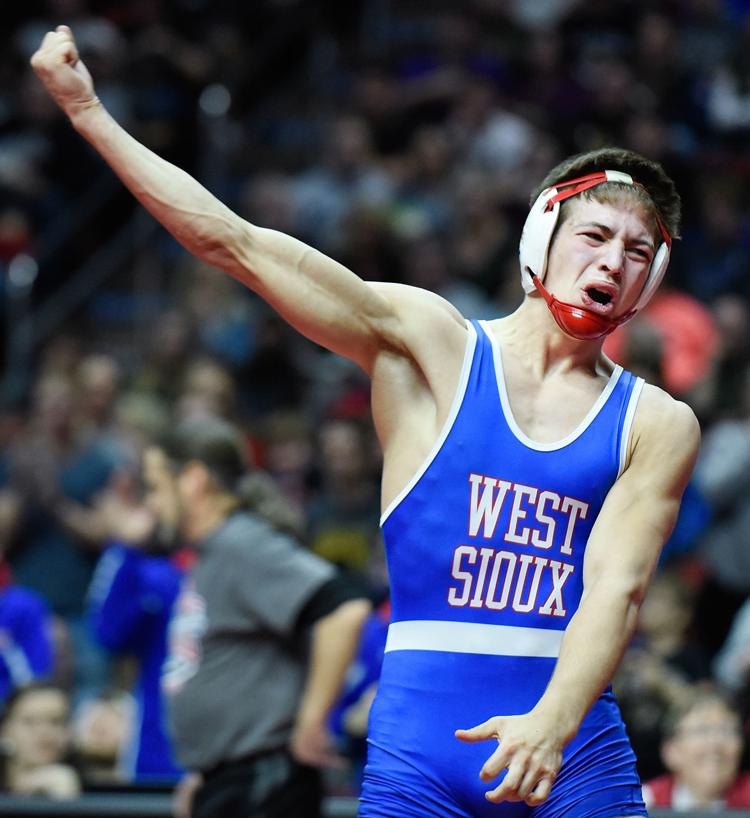 2019 State Wrestling Saturday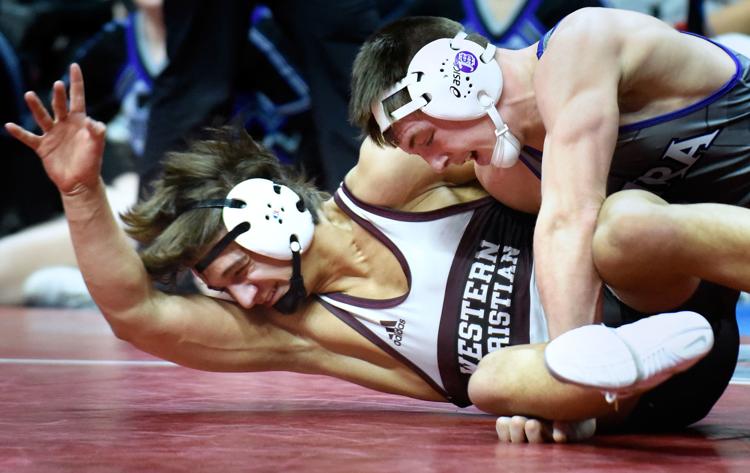 2019 State Wrestling Saturday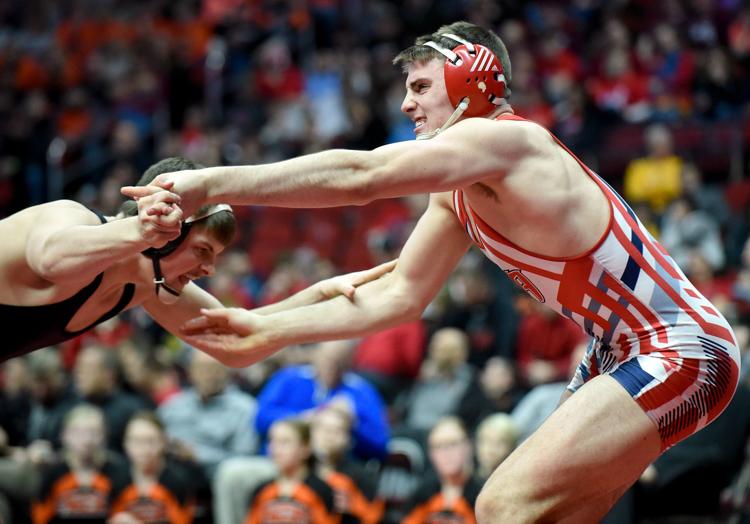 2019 State Wrestling Saturday