SIOUX CITY -- Kaige Kellen took some snaps at quarterback this summer, but he figured he would be one of East's main running backs and Casey Blake would be under center this season.
So East needed someone to take over at quarterback. Since Kellen had some experience with the position, East coach Brian Webb turned to him.
"It's not something I came into the year expecting to do but you do what you can," said Kellen, the Metro Athlete of the Week. "I am not really built for the position but I do my best."
It's not like Kellen didn't have previous experience at quarterback. During his sophomore season, he played the position for the Black Raiders junior varsity team.
The offense was built differently, though, since Webb brought in a new playbook when he became the coach last season. In his sophomore season, Kellen was asked to throw shorter routes and to run the ball.
Now East throws more deep balls and the quarterback doesn't run as much, until now with Kellen under center.
While Kellen may be an unconventional quarterback for the Black Raiders, they are 3-0 with him under center and he's sparked a passing game that has been lacking a bit this season.
East won Kellen's first game at quarterback 37-0. He passed for 144 yards, two touchdowns and no interceptions. The next week, Kellen was only 5-of-12 passing for 72 yards and no touchdowns but he didn't have an interception and he rushed for 66 yards and two touchdowns. The Black Raiders rushed for 360 yards and six touchdowns in the 51-20 win over Des Moines Hoover.
"I throw it like it's a baseball. I don't have a very normal throwing motion, it's more from the side. I just let it fly," Kellen said. "They tell me the passes don't have to look great. They aren't worried about me having tight spirals to the players."
In last week's 62-14 win over North, East's first play of the game was Kellen throwing a deep ball for Gage Wagner, who he hit in stride for a 59-yard touchdown.
You have free articles remaining.
"That play isn't really designed to go to the left," Kellen said. "I looked over at him and looked at where he should've been and I figured I would throw it over there and see what happens. That's the way to start a game."
Kellen hit Wagner for another touchdown later in the game, one that Kellen created with his legs. He scrambled away from pressure and found Wagner. He finished 7-of-13 passing for 158 yards, two touchdowns and no interceptions. He also rushed for 92 yards and two touchdowns.
"He's been very capable of that and he took a lot of reps in the summertime and the fall," Webb said. "The nice thing that he adds, the availability to run the ball and in today's modern world of football, if you can run the ball like a running back, you can do a lot of things and teams really have to prepare for the run and the pass."
Webb said the team is evaluating Blake's injury on a week-by-week basis.
While East, which is 5-1 and receiving votes in Class 4A, has thrown the ball 22 fewer times in the last three games than the Black Raiders did in the first three games, they have more passing yards in the last three games with Kellen under center. He has 374 yards passing and is averaging 20.8 yards per completion.
"We have good athletes that can run some good routes," Webb said. "The key is to give the guys a good chance to catch the ball and make big plays. He's not afraid to take chances and that's a great asset.
"It's okay to throw interceptions, just give them a chance to make plays."
Kobe Clayborne, Bishop Heelan: The defensive lineman, who was invited to the Blue-Grey All-American Bowl, had 10.5 tackles - three for a loss - and two sacks. He's ninth in the state with 14 tackles for loss and is tied for eighth in the state with seven sacks.
Ally Beresford, Dakota Valley: The Panthers setter has 426 assists on the season and has helped lead the top-ranked Class 11A Panthers to a 19-1 record.
Football Bishop Heelan at Sioux City East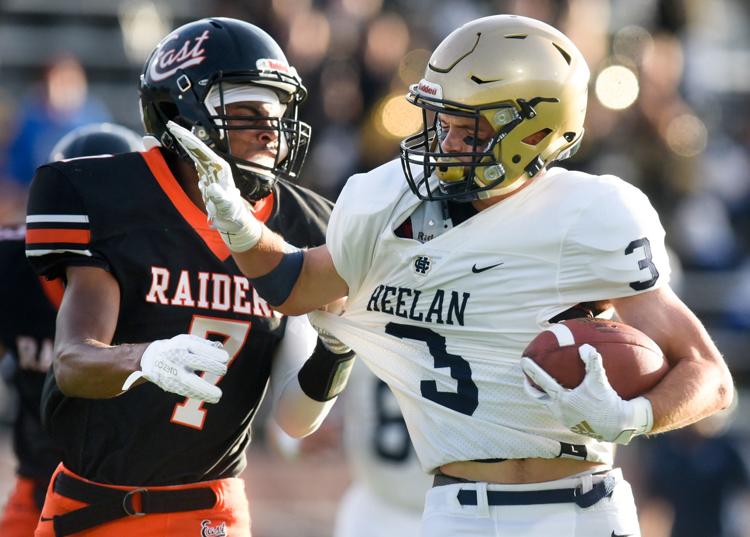 Football Bishop Heelan at Sioux City East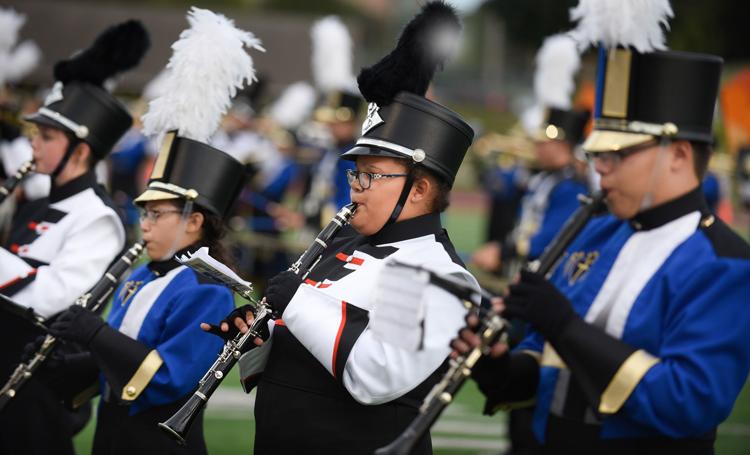 Football Bishop Heelan at Sioux City East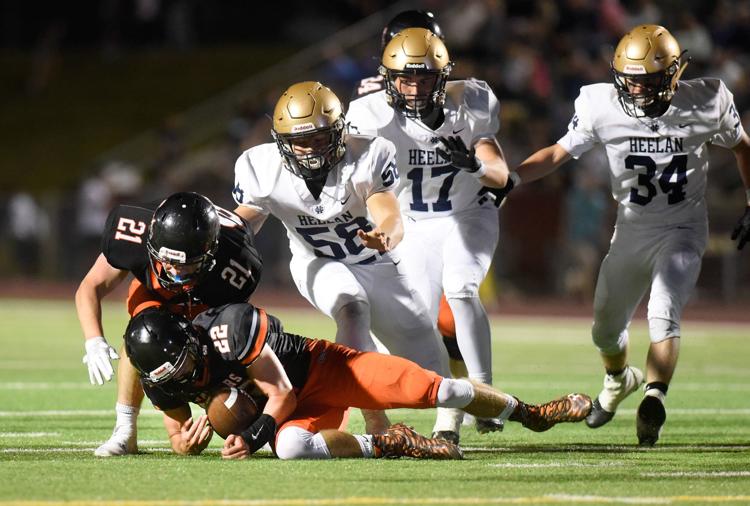 Football Bishop Heelan at Sioux City East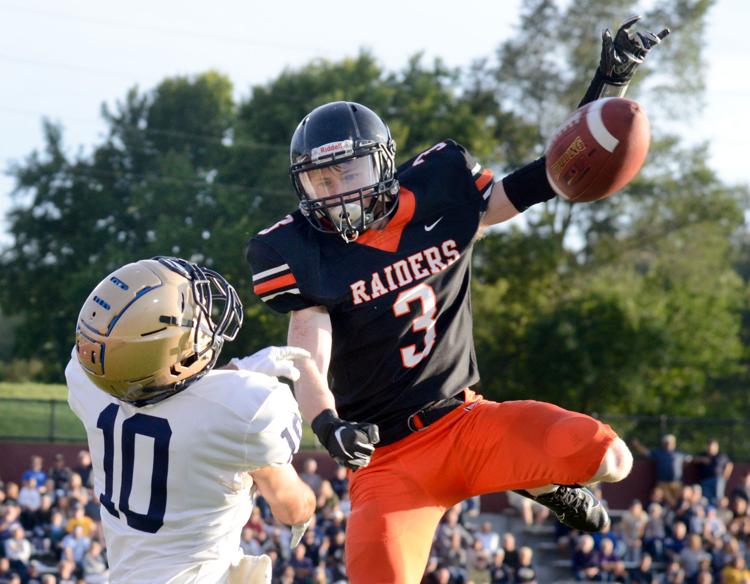 Football Bishop Heelan at Sioux City East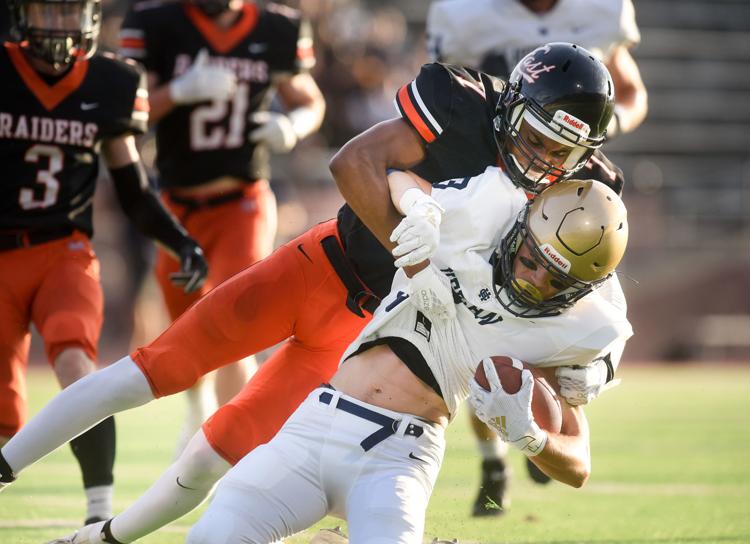 Football Bishop Heelan at Sioux City East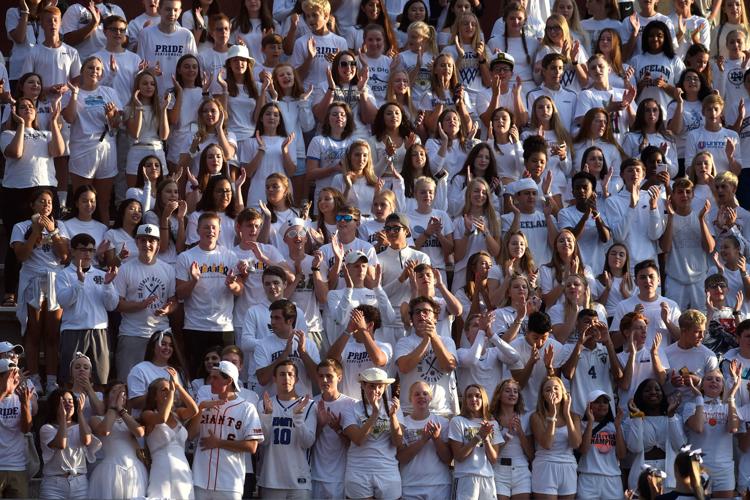 Football Bishop Heelan at Sioux City East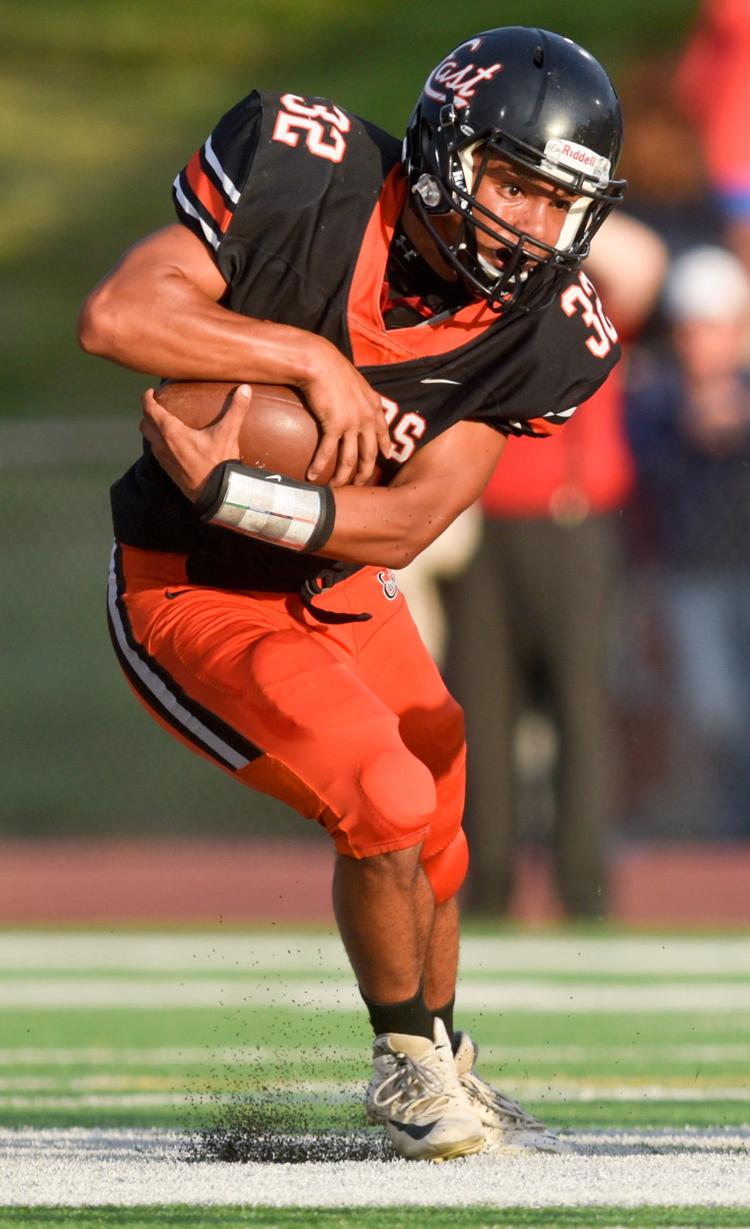 Football Bishop Heelan at Sioux City East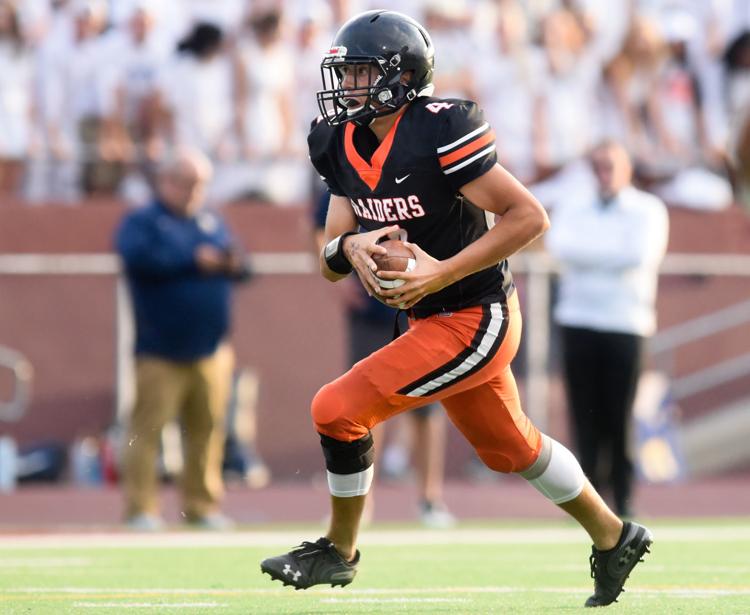 Football Bishop Heelan at Sioux City East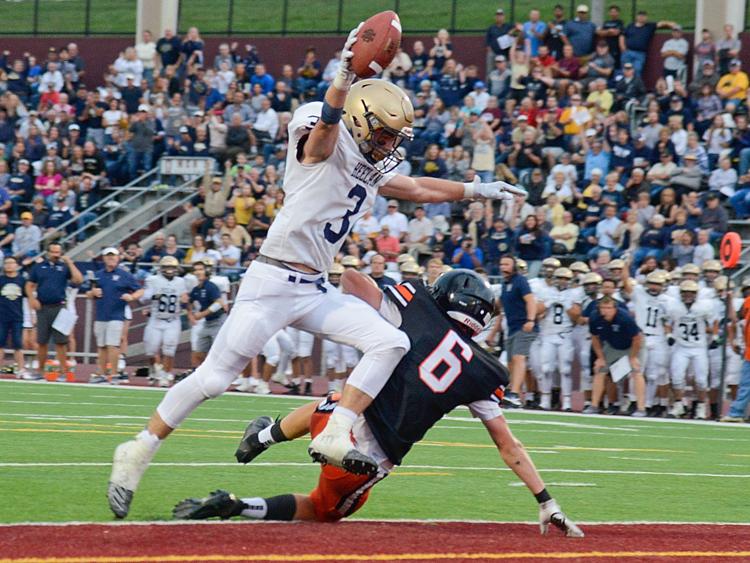 Football Bishop Heelan at Sioux City East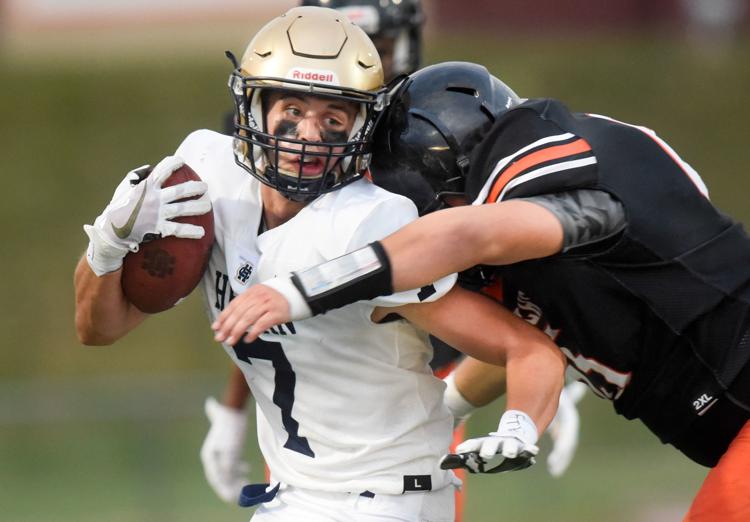 Football Bishop Heelan at Sioux City East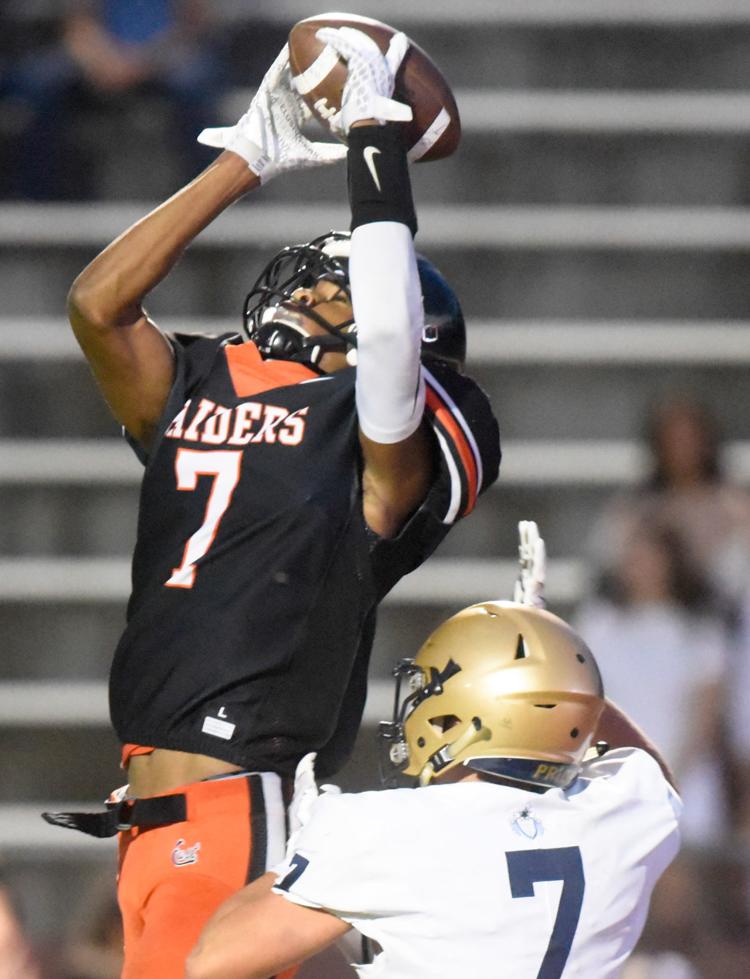 Football Bishop Heelan at Sioux City East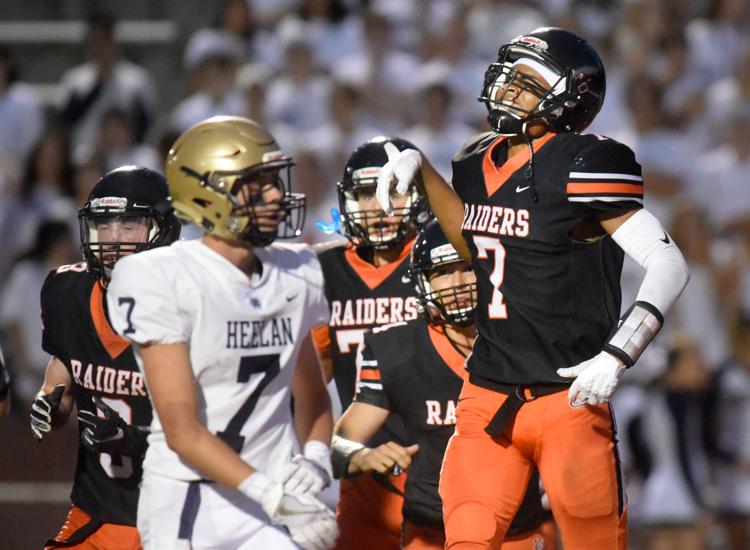 Football Bishop Heelan at Sioux City East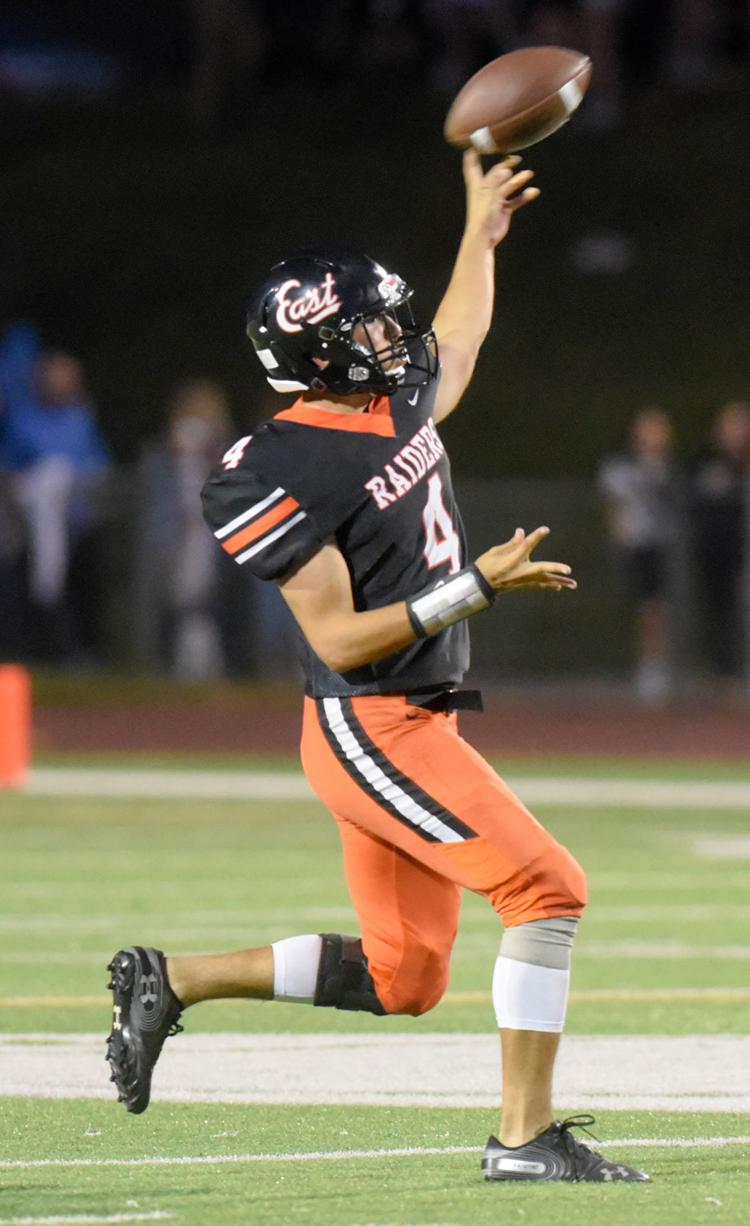 Football Bishop Heelan at Sioux City East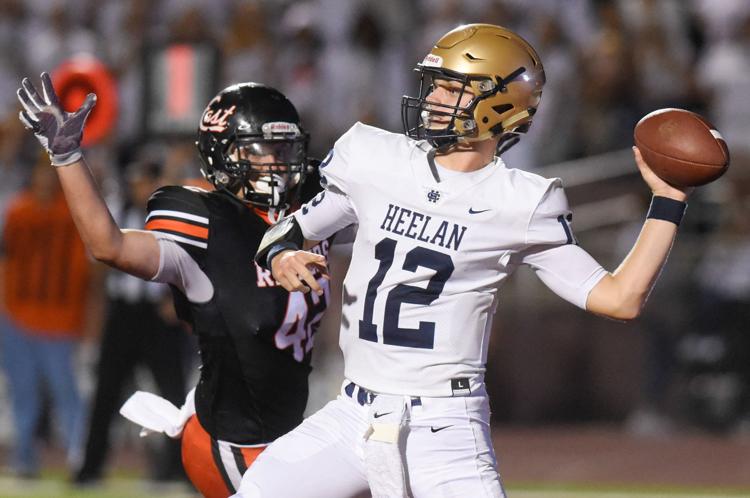 It's prep football time