SIOUX CITY — Kiana Fjeldheim wanted to bring more power to the Bishop Heelan High School softball team for one last season.
So, she made a small but necessary adjustment: She's found the sweet spot of the bat with the ball, making better and harder contact, leading to more base hits. 
The results have proven to be a success.
Entering the Missouri River doubleheader Thursday against Le Mars, Fjeldheim leads the Crusaders with a .475 batting average and hits with 19 in multiple spots throughout the lineup. For now, Fjeldheim is sitting in the lead-off spot for Heelan.
Fjeldheim's biggest goal was to have a higher batting average this season. Last year, Fjeldheim hit .297.
"The last two years, I struggled with hitting," Fjeldheim said. "I've never been the best at hitting. This year, I wanted to have a better batting average."
In past seasons, Fjeldheim knew that she hit either the top of the ball or the bottom half. That forced several groundouts and fly-outs.
Fjeldheim didn't want that in her final season in a Heelan jersey.
When students were quarantined during the spring due to COVID-19, Fjeldheim was among one of the Crusaders who went to a teammate's batting cage to work on her swing and finding as much of the softball as she could with her bat.
Whatever drills Fjeldheim did in that time span worked.
"It helped a crazy amount," Fjeldheim said. "I've been finding myself hitting more open areas where the defense can't get to it. For sure, I'm hitting better."
Fjeldheim also is one of three Crusaders who have hit a home run so far this summer.
Her homer came June 16 in the season opener against Class 5A No. 1 Fort Dodge.
It was an emotional hit for the Crusaders senior.
Fjeldheim earlier in the offseason knew she had to pitch some to take the stress off junior Joslyn Verzal and freshman Angel Shaw.
She worked on pitching in the winter and spring, and her first test was going to be against arguably the best lineup in the entire state.
Throughout the game, the umpires kept calling illegal pitches on Fjeldheim, stating that she wasn't pausing long enough in her windup.
Fjeldheim kept getting upset, so first-year coach Zach Nelson went out to calm her down. Nelson asked if she was OK, and the answer was a resounding yes.
Fjeldheim went up to the plate to let go of some stress, and it resulted in a home run to start the season.
The home run was off Dodgers sophomore Haley Wills, who is 6-2 with a 2.54 ERA.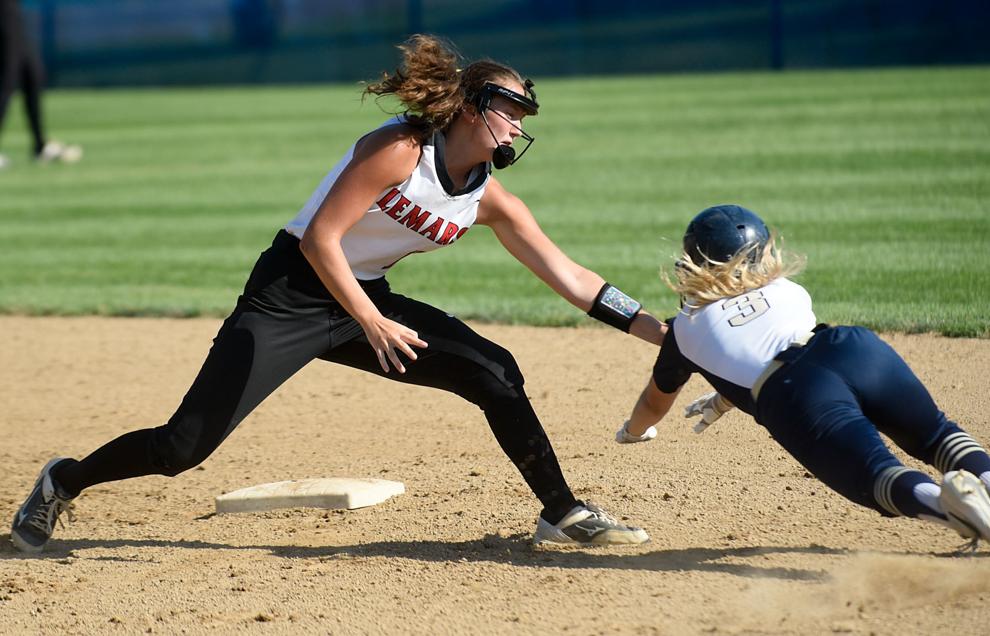 Fjeldheim didn't think the hit was deep enough to go over the fence, at first.
"I thought it was a pop fly, but I kept on watching it," Fjeldheim said. "... I've been working hard to get a home run. It's really paid off. Like I said, I got lucky with it being against Fort Dodge. I didn't really expect it."
As Fjeldheim rounded third base, Nelson gave her a heart-shaped gesture with his hands.
"That memory I will never, ever forget," Nelson said. "For her to hit that homerun … I was beaming."
According to Nelson, Fjeldheim's home run was the first run Heelan has scored against Fort Dodge since Varsity Bound (formerly QuikStats) launched in the 2007-08 academic year.
Nelson was proud to see his senior center fielder get that run for her team.
"She's just hit the ball," Nelson said. "We've had her at No. 9, we've put her at No. 6. No matter where we put her, she hit the ball and she showed me (Thursday) that she is our lead-off batter. It means a lot to me to see that success."
PHOTOS: River Valley vs. West Monona softball
River Valley vs West Monona softball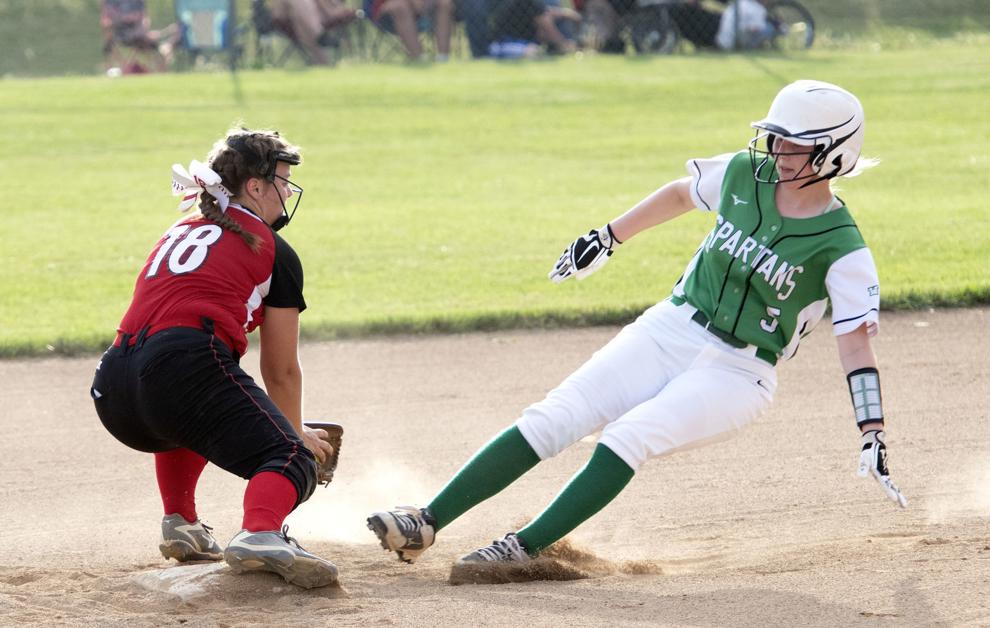 River Valley vs West Monona softball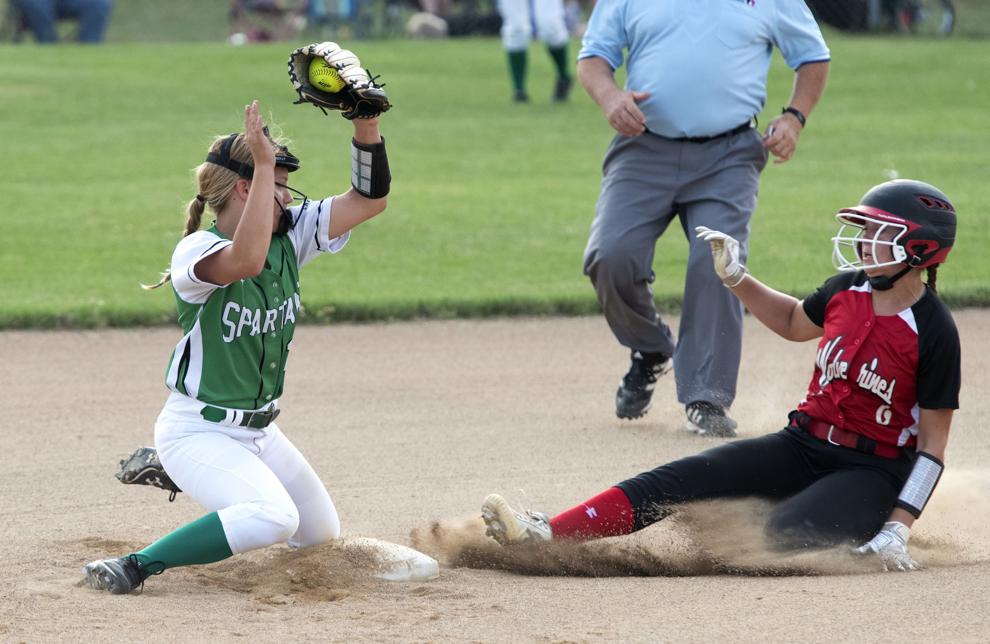 River Valley vs West Monona softball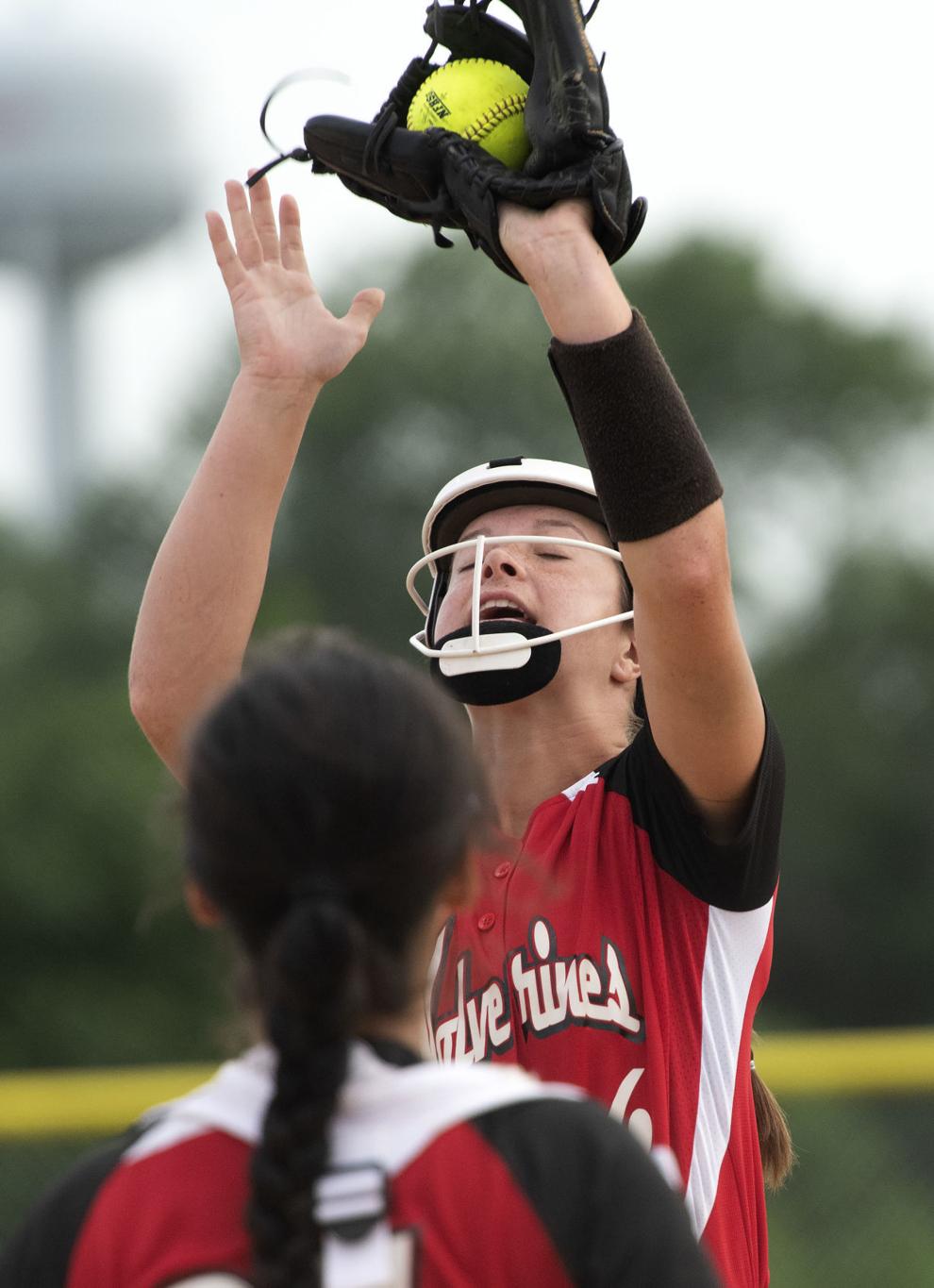 River Valley vs West Monona softball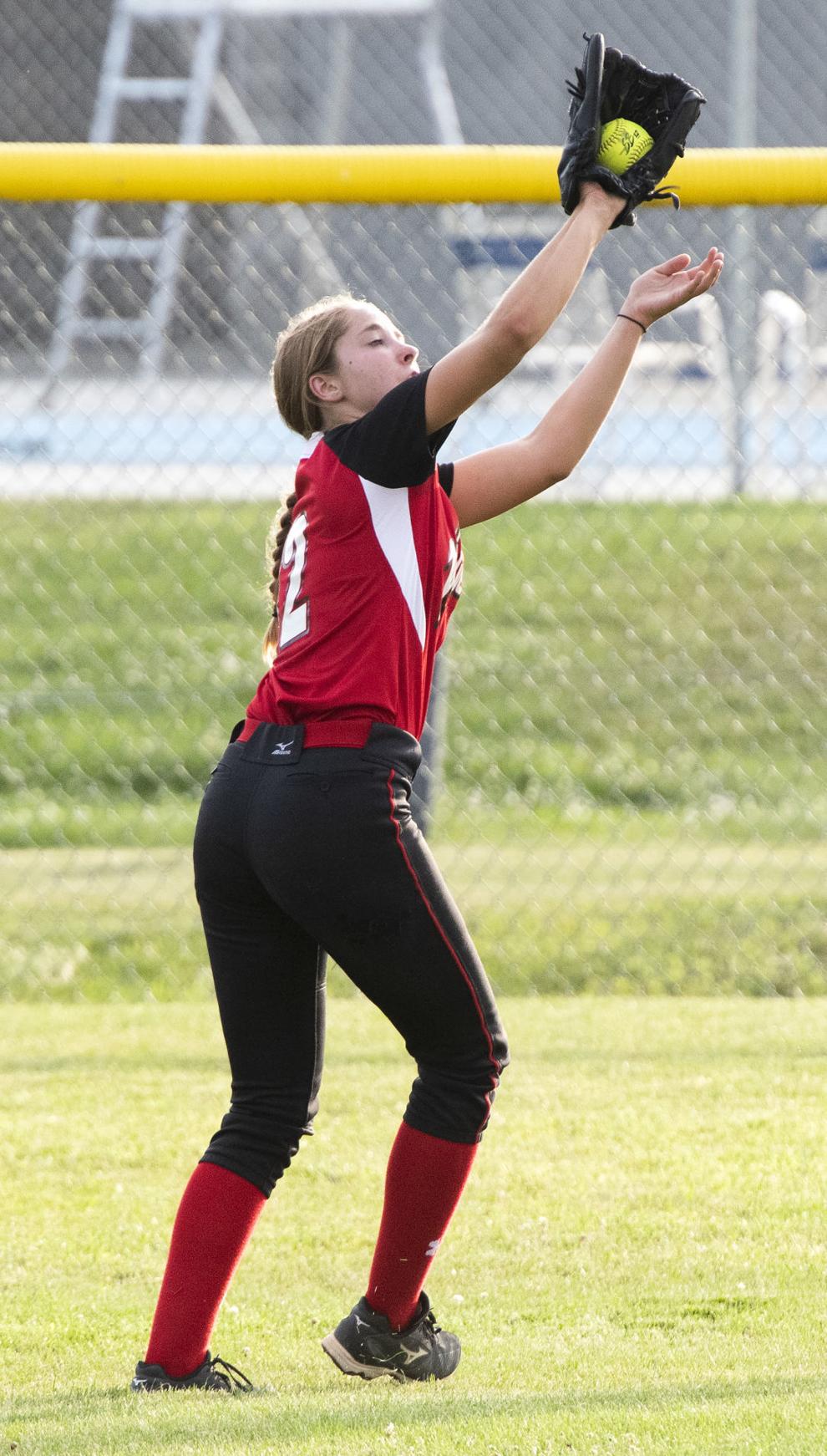 River Valley vs West Monona softball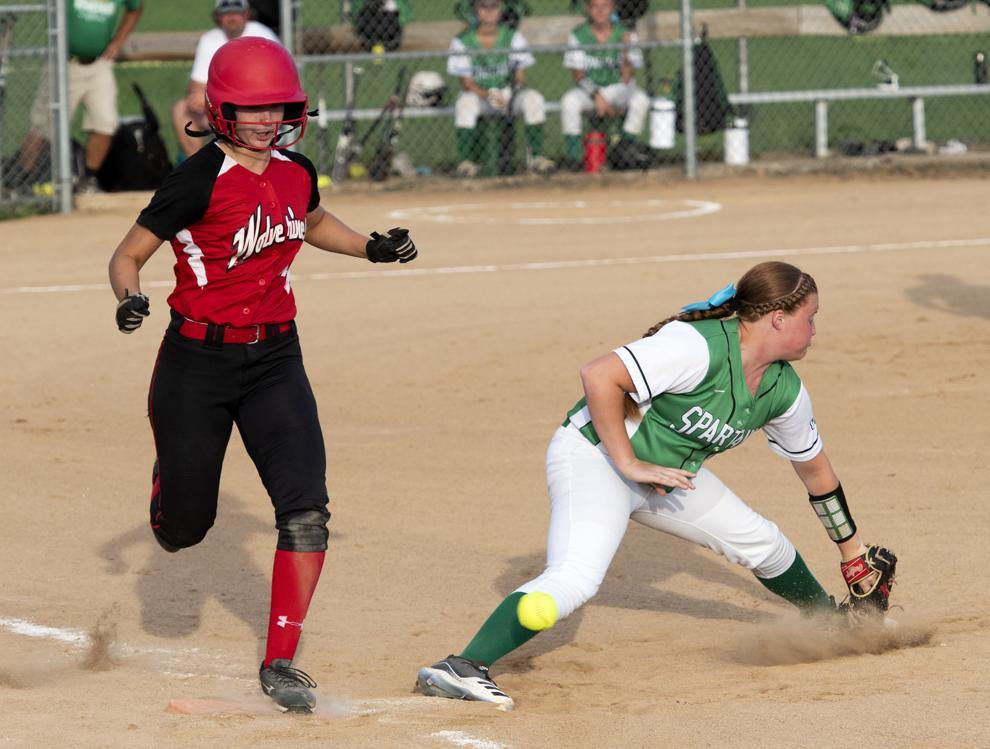 River Valley vs West Monona softball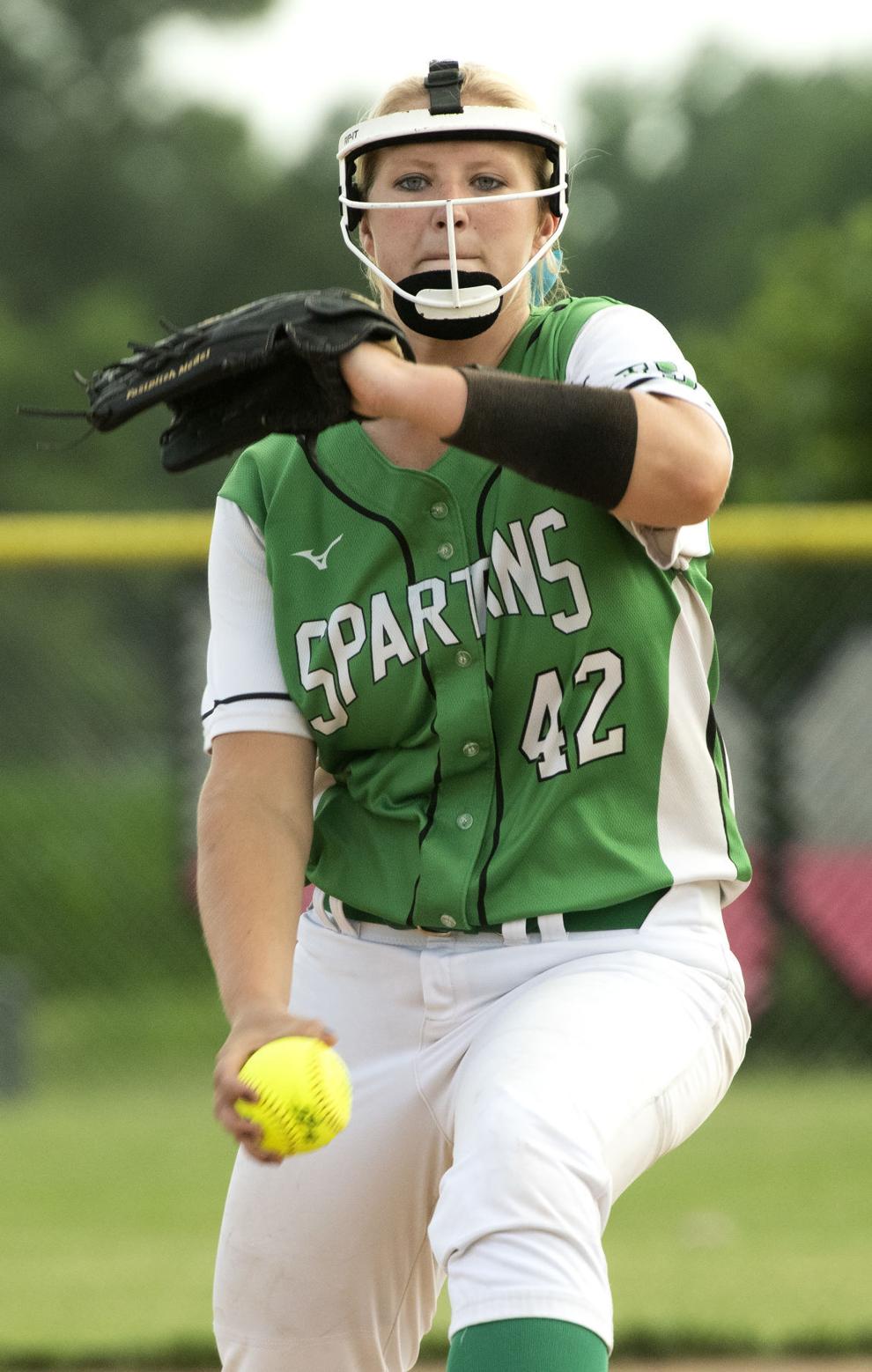 River Valley vs West Monona softball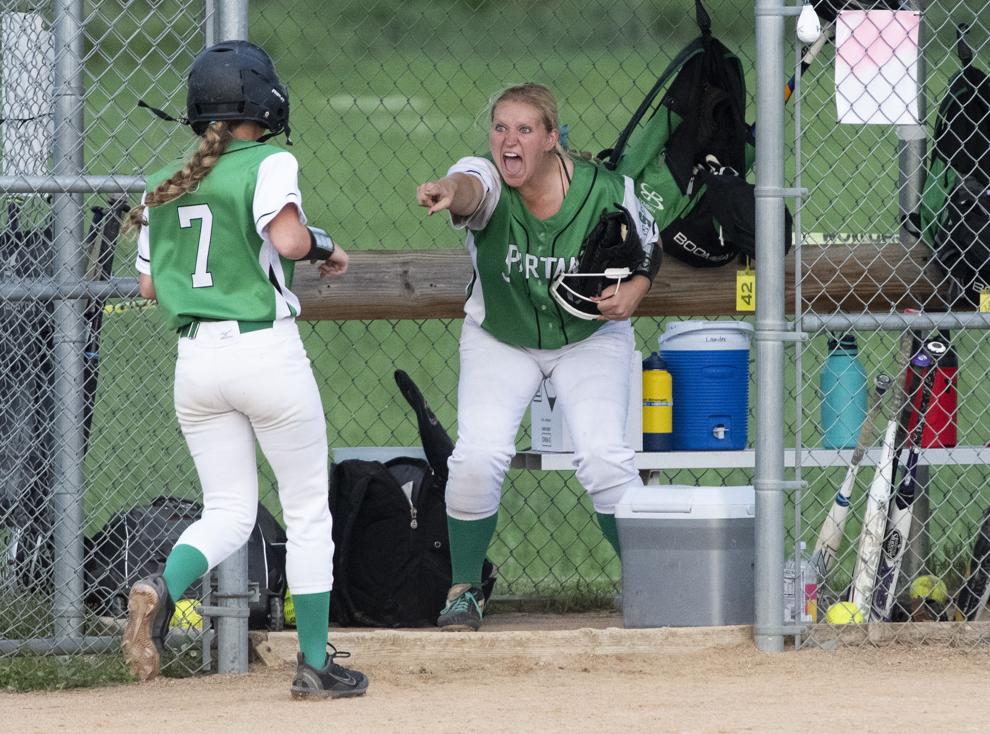 River Valley vs West Monona softball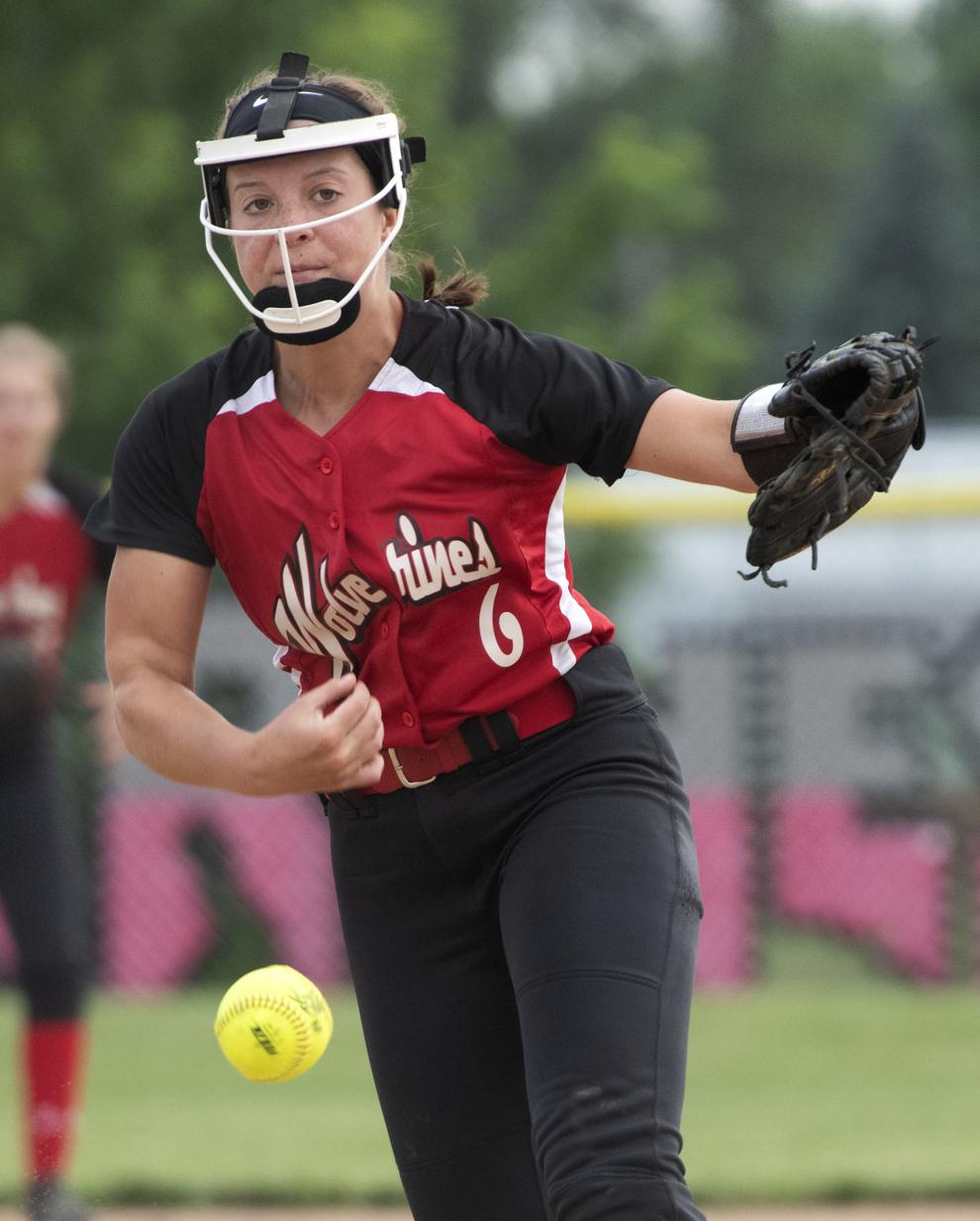 River Valley vs West Monona softball