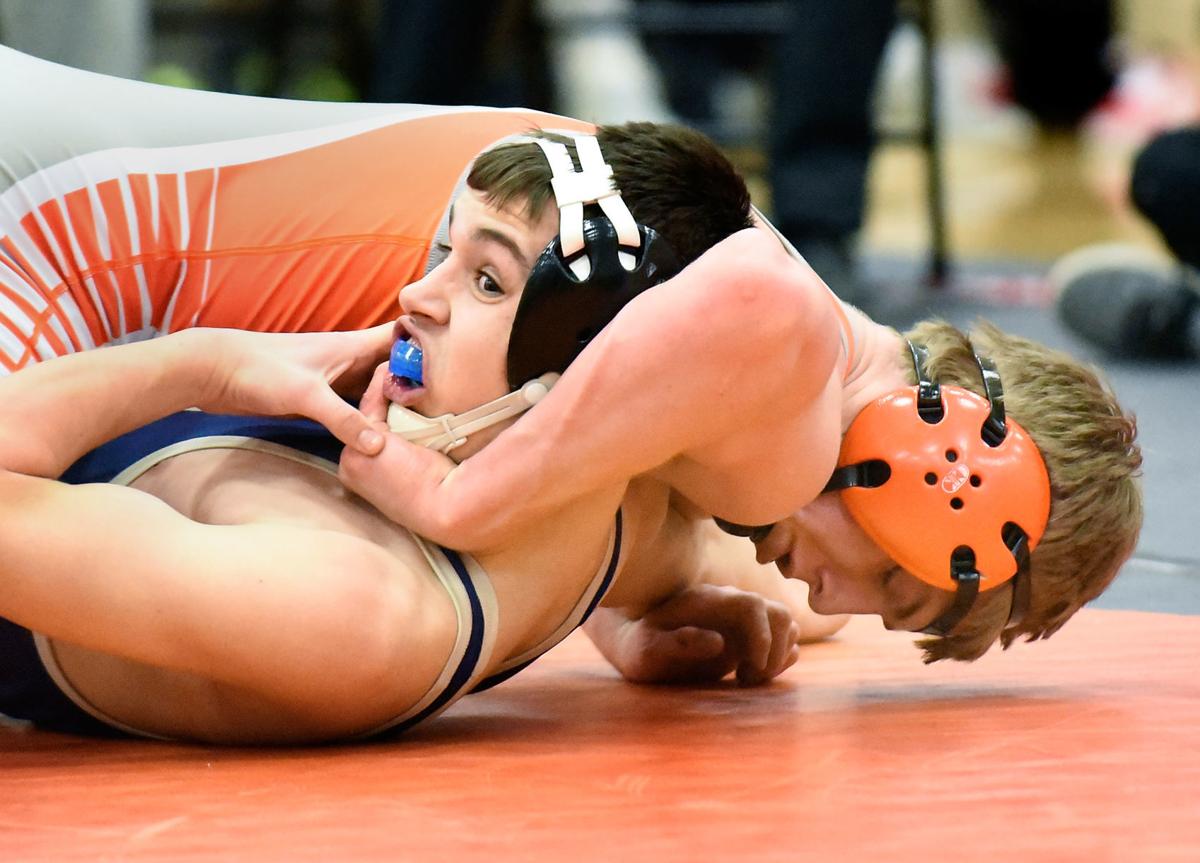 SERGEANT BLUFF -- Sergeant Bluff-Luton wrestling coach Clint Koedam wanted Blake Liebe to have the best senior season possible.
Liebe had a successful junior season, overcoming a back injury to put together a solid second-half campaign to qualify for the state tournament for the first time in his career. Still, Koedam felt Liebe had a bit more in him coming into his senior season.
"The conversation (with Blake) was simple. You are going to look yourself in the mirror as you brush your teeth and know you gave 100 percent with everything you did from (the spring of 2019) to March 2020. Don't leave any rock unturned," Koedam told Liebe. "It's not that he didn't wait to work hard, he works hard but if there was any way to put in an extra percent here or there, it adds up and it all makes a tremendous difference. It's your senior year, one of the worst things is the regret of what they should've done. That's how the conversation went."
Liebe, this week's Metro Athlete of the Week, took the conversation to heart. He was already putting in time with teammates Jack Gaukel, Isaac Bryan and Nate Curry but the group put in a little extra time in the offseason.
"I worked a lot in the offseason with Jack, Nate and Isaac and that built my confidence level up," Liebe said. "We just all held each other accountable. Even during football season, try and get in one (wrestling) workout in a week. We lifted in the summer and did workouts together, worked on our strength and stuff."
While the workouts have helped Liebe become a wrestler to watch in 2A at 170 pounds, it was building up his confidence that was the key.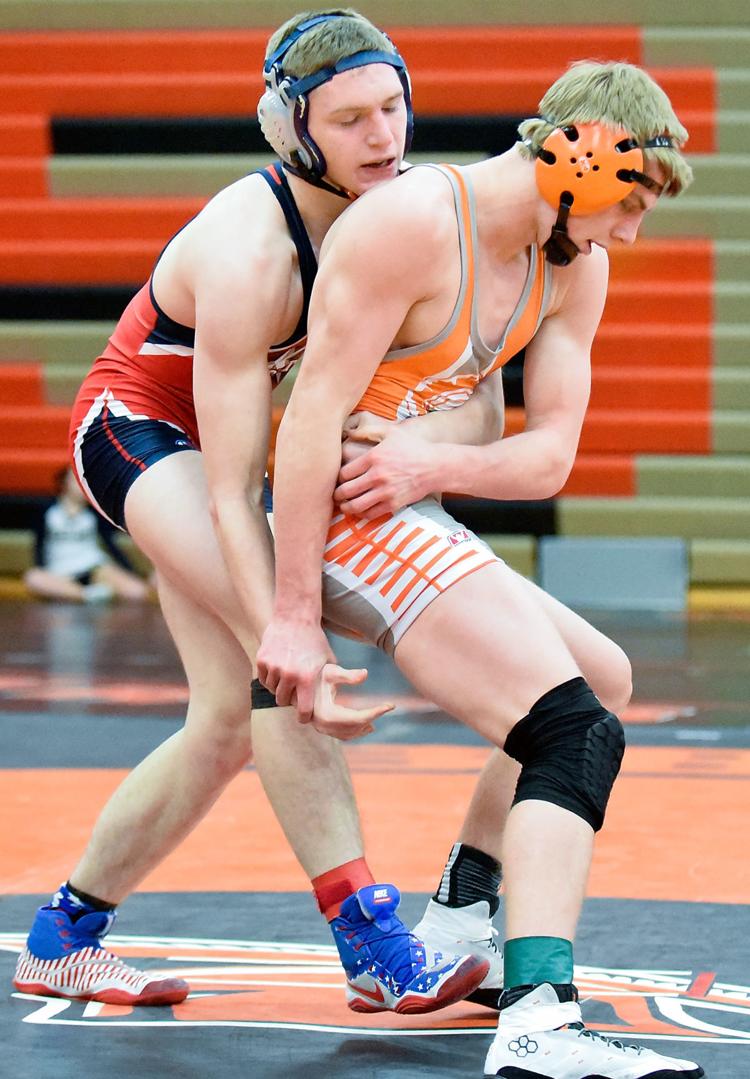 Liebe's never lacked the athletic talent but even he admits that he lacked the necessary confidence in certain matches, which has changed this season.
"I think I am just wrestling with a lot more confidence. I made myself nervous before matches but this year I am just going out there with some confidence," Liebe said. "It's been a pretty fun season so far. I have won three tournaments so far and probably my favorite was winning the home tournament. I haven't won it before so it was pretty meaningful to win it during my senior year."
Liebe, who has a 3.9 GPA, has every right to be confident on the mat this season. The 170-pound senior is 26-2 so far and recently knocked off AHSTW's Seth Kiesel by a 17-6 major decision at the Rollin Dyer Tournament this past weekend. Kiesel is ranked No. 6 by iawrestle.com in Class 1A. He's won his last 17 matches and he entered the iawrestle.com rankings at No. 9 at 170 pounds in 2A.
You have free articles remaining.
Koedam said he saw Liebe gain confidence during the football season when the senior linebacker finished with 34.5 tackles, eight tackles for loss and five sacks.
"That was the thing that Blake needed to gain the confidence that he was just as tough as anyone and that he could compete," Koedam said. "The facial expressions and body language, I haven't seen that at all this year. He has his chest puffed out and you can tell his mental game is right. I've seen him be nothing but confident.
"He's always been a prominent force on our team. After qualifying last year and not making the stand, he's always grinding and always working and doing the things he needs to do but he's one of those Warriors that has been under the radar."
That confidence could help put Liebe on the podium stand this season.
"That's obviously the goal this year, get on the stand at state," Liebe said.
Koedam is going to miss Liebe next season because he's the kind of wrestler that every coach wants in the room.
"The thing that I've always appreciated about Blake, he treats every kid in the room, from the most talented to the least talented kid, with respect," Koedam said. "It doesn't matter if you are a freshman, a sophomore, a junior or a senior, he will encourage you and coach you up. Blake is just as humble as you could imagine."
Marcus McCray, West boys basketball: McCray scored 22 points on 8-of-12 shooting. He was also 6-of-8 from the free throw line and had six rebounds, four assists and three steals as West beat Fremont 72-66.
Kenzie Foley, Sergeant Bluff-Luton girls basketball: Foley just missed a double-double in Saturday's 50-41 win over Omaha Skutt Catholic. She hit four 3-pointers and finished with 24 points, nine rebounds and four steals. She also had 12 points and 16 rebounds in a 52-35 win over Dakota Valley.
Adam Allard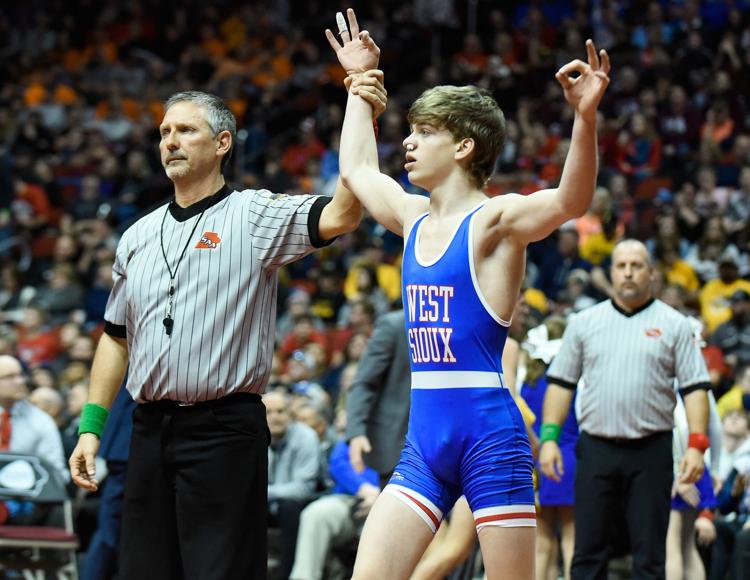 2019 State Wrestling Saturday
2019 State Wrestling Saturday
2019 State Wrestling Saturday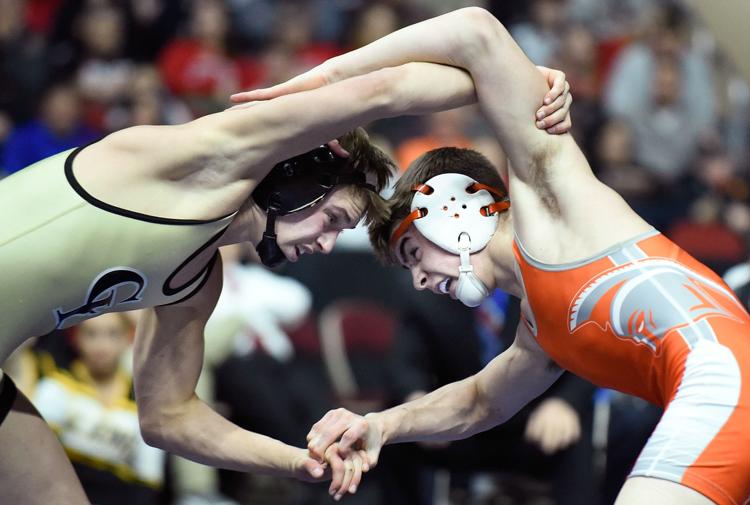 2019 State Wrestling Saturday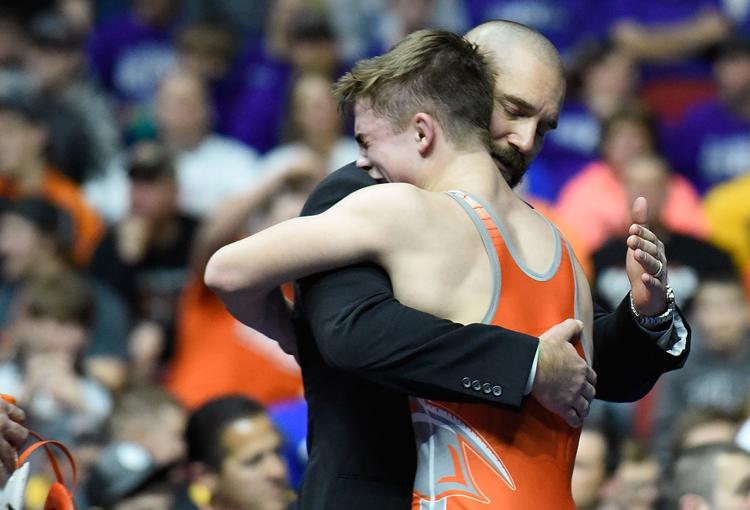 2019 State Wrestling Saturday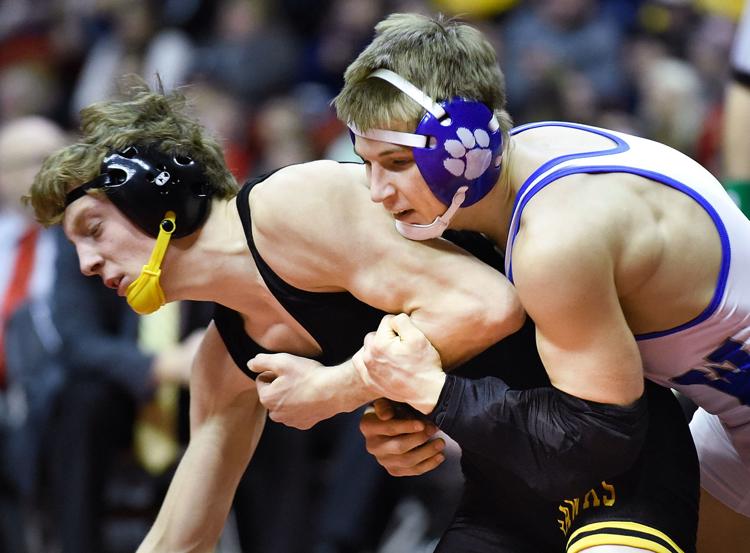 Wade Mitchell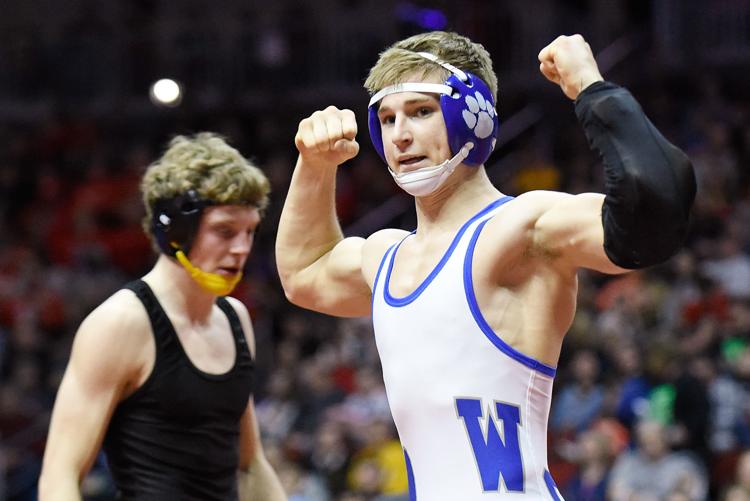 2019 State Wrestling Saturday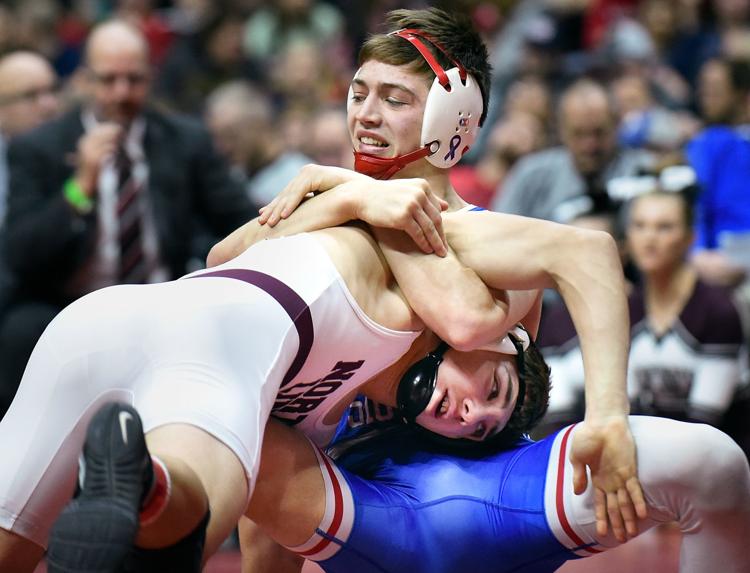 Kyler Rieck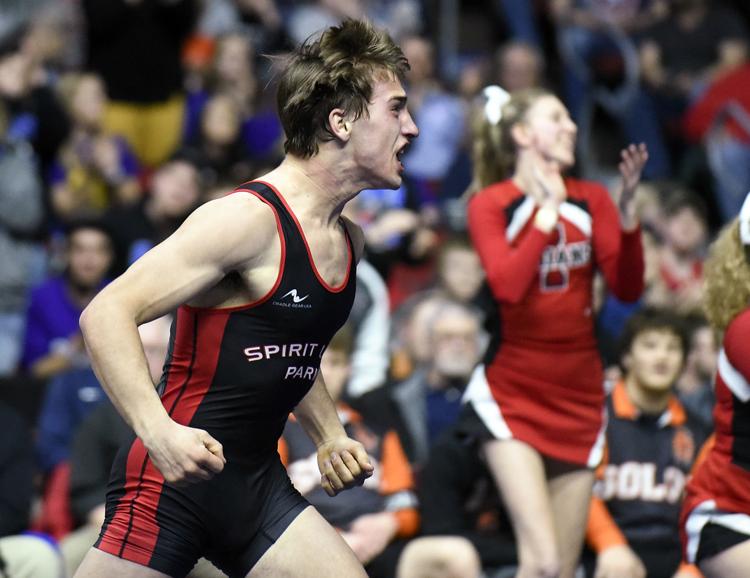 2019 State Wrestling Saturday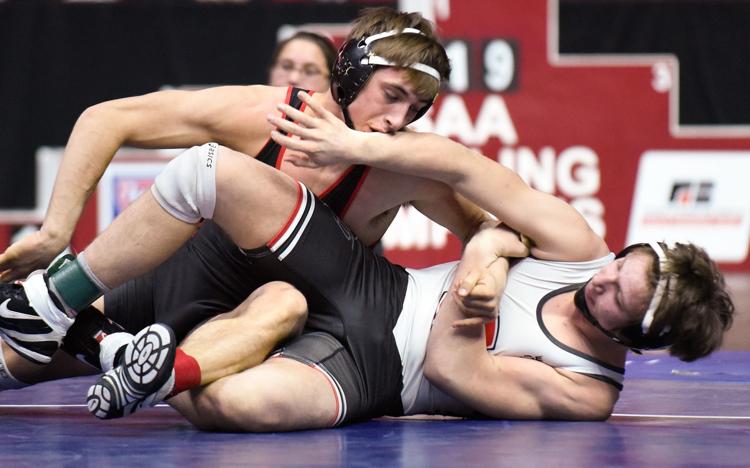 2019 State Wrestling Saturday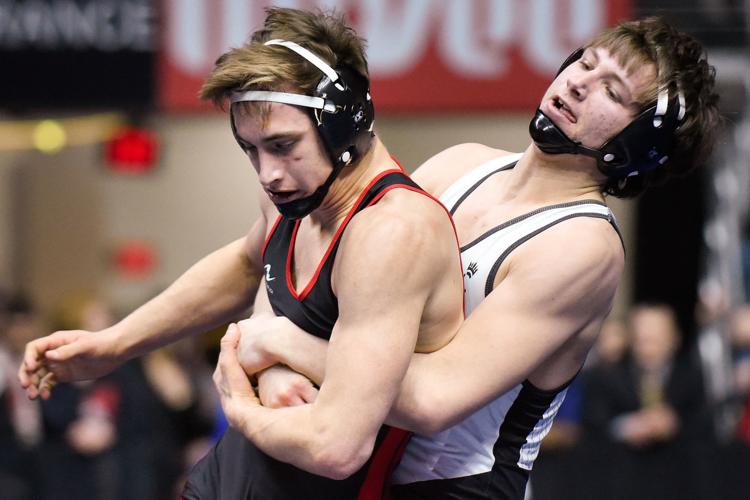 2019 State Wrestling Saturday
2019 State Wrestling Saturday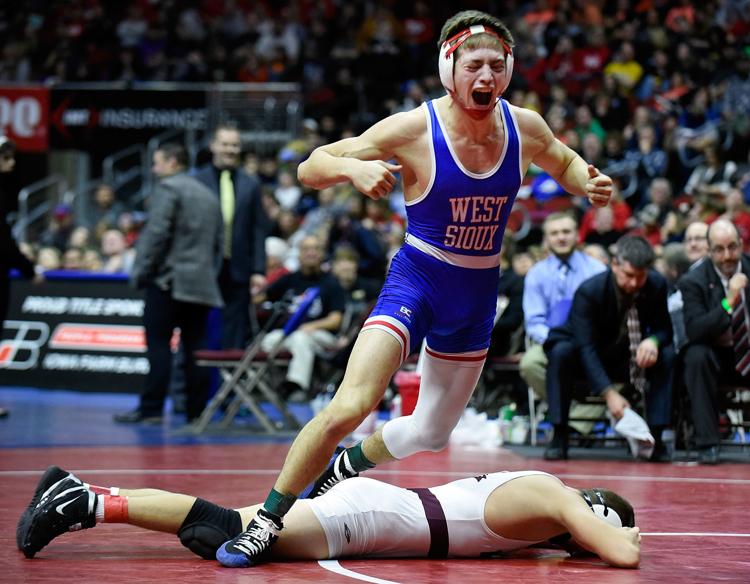 Kory Van Oort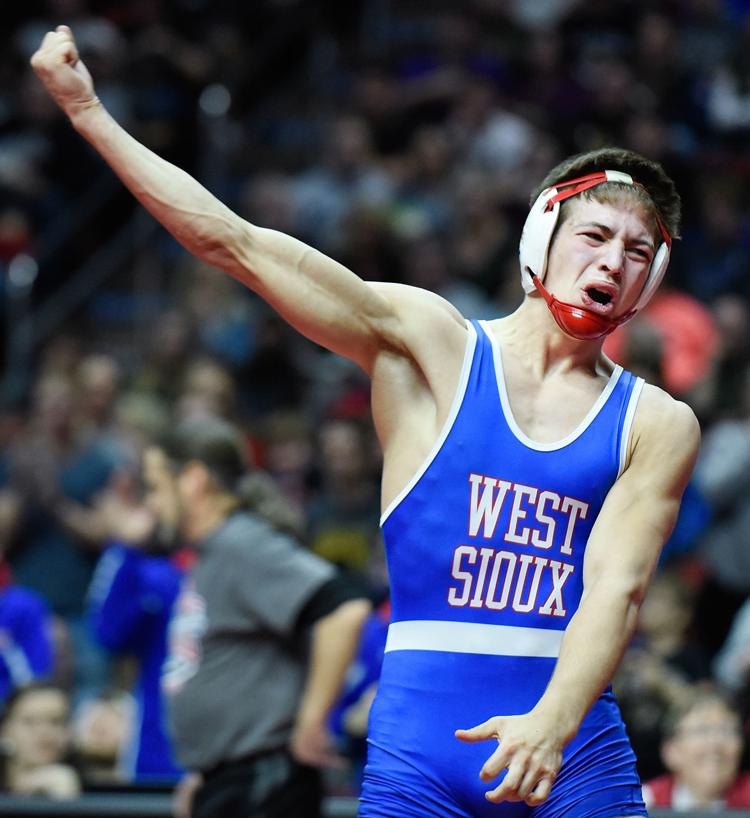 2019 State Wrestling Saturday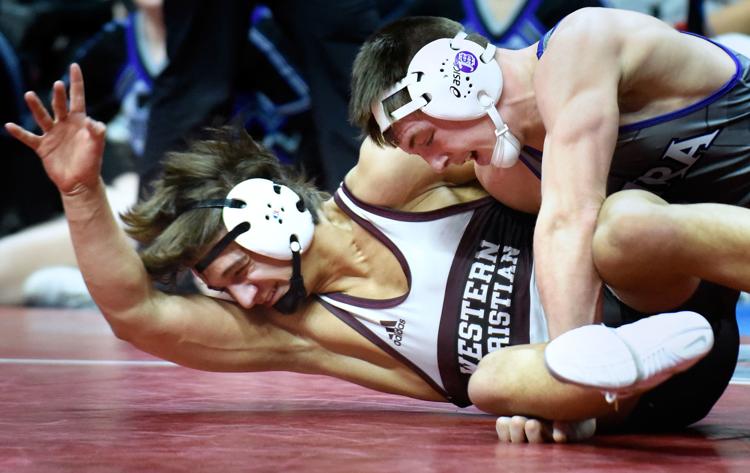 2019 State Wrestling Saturday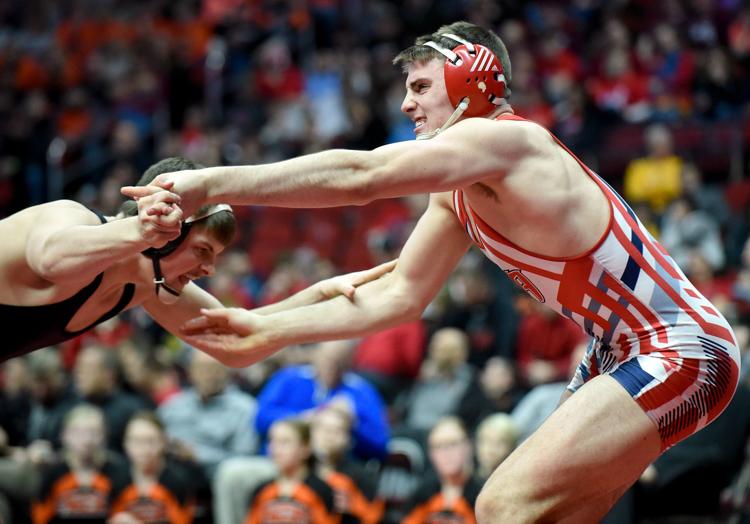 2019 State Wrestling Saturday