SOUTH SIOUX CITY — Caleb Kriens knew he was a wrestler all along. He just needed a reminder during his South Sioux City High School freshman year.
Kriens didn't wrestle during his middle school or freshman years, but he had a lightbulb moment that changed the course of his path.
That lightbulb moment got Kriens back in the wrestling room, and he is the only Cardinals wrestler to compete this week at the Nebraska School Activities Association state wrestling meet, which begins Wednesday in Omaha.
Kriens will compete in the Class B 160-pound division, and the Cardinals senior is seeded fifth.
"It feels great to be going back to state again," Kriens said. "I just know I'm going to do better. I can't wait."
Kriens was a wrestler in his youth, and like most wrestlers at that age, he went to several youth tournaments.
He was having success, and his family was as proud as they could be, but something didn't feel right with Kriens.
Kriens felt a little burnt out, so he stepped away from the sport for a while.
It wasn't the easiest decision, however. Kriens' family loved watching him wrestle, but his parents and grandfather supported Kriens in whichever decision he wanted to make.
So, Kriens tried basketball instead during the winter.
One afternoon his freshman year, he noticed that the wrestlers were walking through the MiniDome from the wrestling room to the locker room.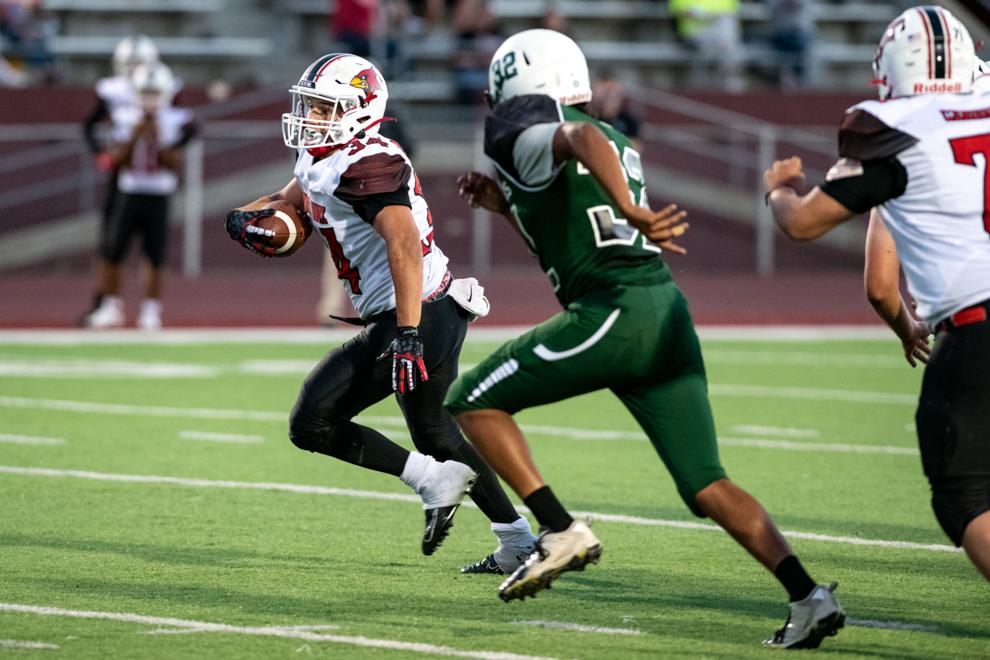 He noticed how hard his peers worked, and he missed that part of workouts. Kriens missed being challenged like that on a daily basis.
Plus, Kriens admitted that basketball practices seemed to drag on, and he thought playing basketball was more of a chore than a hobby.
"I knew wrestling was my sport," Kriens said. "I missed it. I love the mats. I love the wrestling room."
Kriens committed back to be a wrestler going into his sophomore season.
While he loved being back in the wrestling room, Kriens realized going in that it wasn't going to be an instant success.
Sure, he had success up until he walked away from wrestling in fifth grade, but high school wrestling was a much more challenging level.
The first thing to do for Kriens was to get in wrestling shape.
"It took a long time to get focused and get to where I needed to be," Kriens said. "I wasn't in the best shape. I knew I needed to get there."
Kriens wanted his offense to be a little bit quicker, even though he admitted his moves were good, but they could have been better.
"I knew I wasn't in shape, and I weighed what I didn't want to weigh," Kriens said. "I knew what I wanted to get down to. I was trying to be conditioned more than my opponents were."
During his sophomore season, Kriens wrestled at 152 pounds and had a record of 12-18. That was a good start, but he knew that there was room to improve.
Kriens hit the weight room hard in the offseason, and he enjoyed being in there. Kriens took every opportunity he received to lift some weights. As a result, Kriens gained some muscle.
Kriens entered his junior season at 160 pounds, and that's where he wanted to be.
"It was 100 percent his idea of where he wanted to wrestle," Cardinals coach Evan Bohnet said. "He made it and he never complained about it."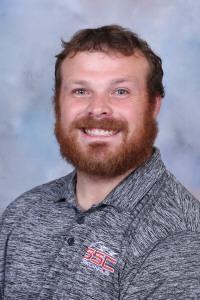 Kriens' record was much better over the course of his junior year, as he went 27-21.
He also made it to state.
Kriens competed in Class A at 160, but Kriens bowed out with two losses in a tough field. 
Kriens liked the fact he made it to state. 
"I felt stronger, Kriens said. "I knew I got stronger. I knew 160 was the key weight. I feel pretty fortunate. I know there's a lot of guys out here that some of those guys s' goals are to go to state, and some of them didn't make it."
Kriens wants to improve on that result from last year, and he gets that chance this week.
Kriens' first match is against Northwest's Austin Cooley.
"We want him to go out there and make South Sioux City proud. It doesn't have to be winning or losing. It's about representing our school. The winning will take care of itself."
Honorable mentions
Ethan Emmick, West wrestling: Emmick qualified for state in the Iowa Class 3A 145-pound division. He enters this week's big tournament with a 32-10 record.
Nick Muller, Sergeant Bluff-Luton boys basketball: Muller scored 25 combined points last week in the two Warriors' wins over Denison-Schleswig and Council Bluffs Jefferson.