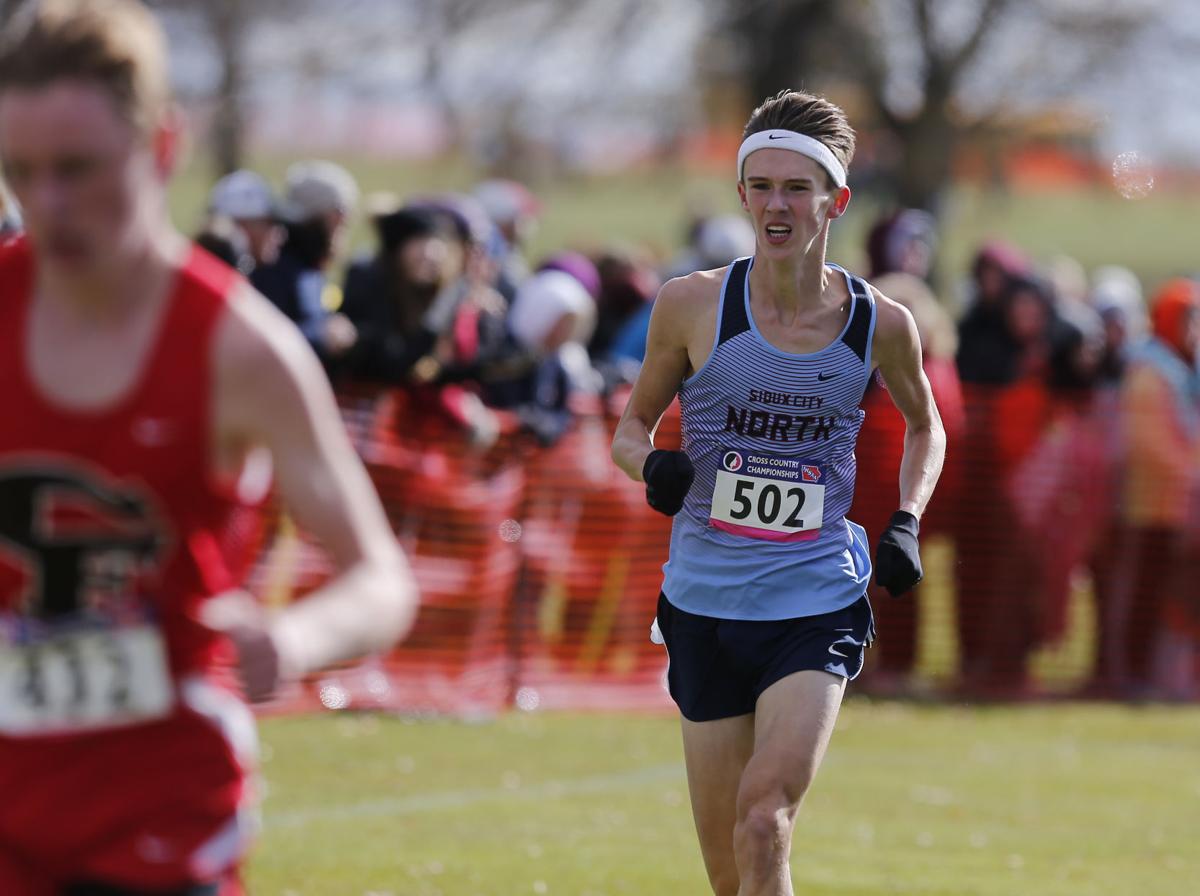 SIOUX CITY — North High School cross country coach Abdier Marrero told the Stars to run fearlessly.
The Stars boys team is ranked second in the preseason Iowa Association of Track Coaches cross country poll in Class 4A. Dubuque Hempstead is ranked No. 1; Cedar Falls is No. 3.
While the Stars are aware that they're second in the poll and have high expectations, Marrero just wants his runners — including third-ranked runner Jaysen Bouwers — to be free on the course.
"We want them to think big and understand what they're capable of," Marrero said. "I can't coach cautiously. I don't want them to get scared. With that, we're still looking at making sure the kids are listening to the bodies. We're telling them when we need to back off.
"State champion or bust isn't the point," Marrero added. "Just be the fastest we can be and have a lot of excitement at the end of the day. We want them to enjoy it."
Bouwers finished ninth last season at the Class 4A state meet, and he wasn't completely healthy. He had suffered iliotibial band syndrome (ITBS) about a week before the state meet, which gave him knee pain.
Bouwers fought through that, and ran one of the best races of his running tenure. Bouwers finished with a time of 15 minutes, 54 seconds during the 5,000-meter race at Lakeside Municipal Golf Course. The Stars also broke a school record by getting fifth in the team standings with points.
He didn't back off in the winter or spring. He kept on running, because according to Marrero, the Stars senior knows the expectations ahead of him.
He knows about his No. 3 ranking.
"Jaysen understands that he has a shot but I don't get the 'I have to be state champion or it means nothing' vibe from him," Marrero said. "Bouwers has runners behind him. The biggest lesson he learned is that he has a full team behind him. That matters to him so much more."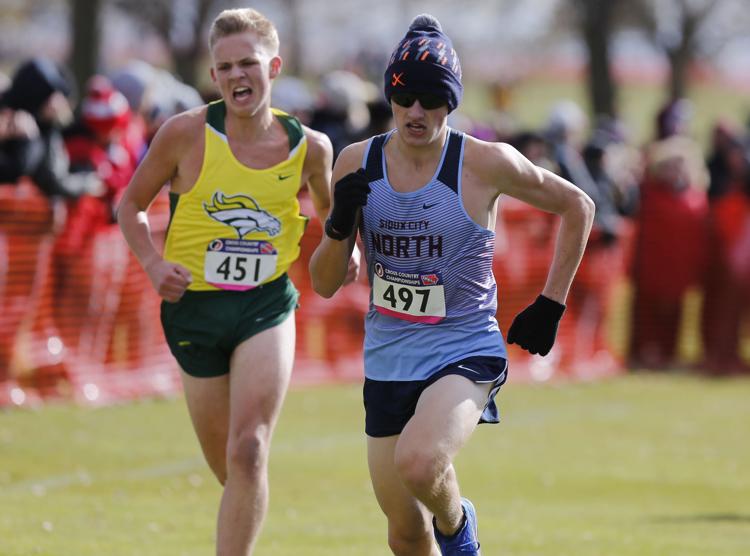 Bouwers has three ranked teammates behind him. Junior Will Lohr is seeded 10th, sophomore Beshanena Gutema 17th and senior Colin Greenwell is ranked 25th.
Marrero has been pleased with the development all his runners have made, but none other than Lohr.
"Will will turn some heads this year," Marrero said. "Watching that growth aside from Jaysen has been the biggest confidence boost."
North was the only team at state last year in any of the four classes to have all seven of its runners finish under the 17-minute mark.
The Stars will travel to two meets where they'll see Hemsptead. They'll see Hempstead at the Heartland meet in Pella on Sept. 19, then the two teams will meet again on Oct. 3 at the Steve Johnson Classic on the Wartburg College campus in Waverly, Iowa.
Marrero says there won't be any added pressure competing at those types of meets, but it'll give the guys a snapshot of where they're at and what North needs to work on in the final couple weeks of the regular season.
"These guys are no longer afraid of the big names," Marrero said. They're finally looking at themselves as one of those teams."
The North girls had two runners who finished in the top-80 last season at state. Lillian Garay, now a senior, nearly broke 20 minutes last fall in Fort Dodge while Elizabeth Jordan will hope to improve on a 76th-place finish from last year's state meet. Both were in the top-15 at the state qualifying meet last year.
East
The East girls team can't sneak up on anyone anymore. The Black Raiders are now ranked.
Downs finished sixth in a loaded Class 4A state meet field. She's ranked fifth and the second-highest junior behind Iowa City Liberty's Ashlynn Keeney.
"We could be better than what we were last year," East co-coach Rick Clarahan said. "Kaia is not afraid to tell people that we need to step up. She can be vocal when she needs to and others are realizing they have to step up."
East picked up Alex Radcliffe, who Clarahan believes is a key addition to the team after it lost USD freshman Karlee Philips to graduation.
On the boys side, Dylan Nation is expected to be the No. 1 runner this season, but Clarahan did say that Nation has dealt with knee issues.
Clarahan said that Brenden Andre and Ryan Campbell have kept up with Nation in the same pack throughout the first couple weeks of practice.
"Ryan has worked hard to get himself up there," Clarahan said. "This year,, they're all boom, boom, boom."
Bishop Heelan
Even though Grace Mahaney is a senior, she's still learning the ropes of how to be a cross country runner.
Mahaney is in her second year of running the fall sport, and her first year ended in helping Bishop Heelan get fifth at state, led by current Iowa freshman Amber Aesoph.
Mahaney is ranked 19th in the Class 3A IATC preseason poll.
The big difference, according to coach Todd Roerig, is that Mahaney got a full summer to work out underneath her belt. She joined the team at the end of the summer of 2019, so she didn't get to fully prepare for the season.
"She's head and shoulders above where she was last year," Roerig said. "That might put pressure on her, she knows what she can do. Grace is going to run her race and whatever happens will happen. We don't really have any expectations."
Roerig pointed out that Mahaney may not be the clear-cut No. 1 runner for the Crusaders. There may be some meets this fall where runners like sophomore Jada Newberg or junior Mia Conley will lead the Crusaders.
Newberg scored 41 points at last year's state meet while Conley scored 58.
On the boys side, Noah Winkel is expected to be the top boys runner for the Crusaders. He finished 38th in the 2019 MRAC meet.
The Crusaders have 40 runners out combined for cross country.
Sergeant Bluff-Luton
There were two Sergeant Bluff-Luton boys runners in the Class 3A rankings. Warriors senior Isaac Bryan is 24th while junior Carlos Rodriguez is 29th. Both finished in the top-45 last year at state.
Two names to watch out for on the girls side are both sophomores. Sophia Karras finished 12th at last year's MRAC meet while classmate Gabby Ryan came in 19th. They'll replace Warriors graduate Chloe Black.
West
The Wolverines' top runner in the MRAC meet last season, Madison Evans, is back for her senior season.
Evans, now a senior, led the Wolverines with a 45th place finish at the conference meet in Brunsville, Iowa, coming in with a time of 24:57.
Rey Gonzalez should be able to break the 18-minute mark for West this season, as he returns for his senior season.
Dakota Valley
Dakota Valley returns its top runner from the state meet last year. Blake Schmiedt led Dakota Valley in 18:32 in 54th place at the state meet last October, and this year, Schmiedt is a junior.
On the girls side, Ella Schmiedt will try to improve upon her 102nd place finish last year at state. Ella Schmiedt is only an eighth grader.
South Sioux City
South Sioux City's Mesuidi Ejerso finished in 43rd place in the Nebraska Class A state boys cross country meet last fall.
Ejerso, now a sophomore, finished in a time of 17:11.90 at state as a freshman.
The South Sioux boys were third last year in the conference, while the girls finished in sixth.
Photos: Olympic runner Shelby Houlihan through the years
2009 Drake Relays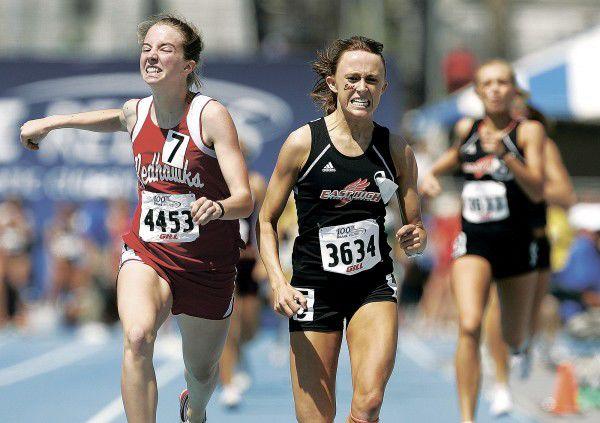 2010 Drake Relays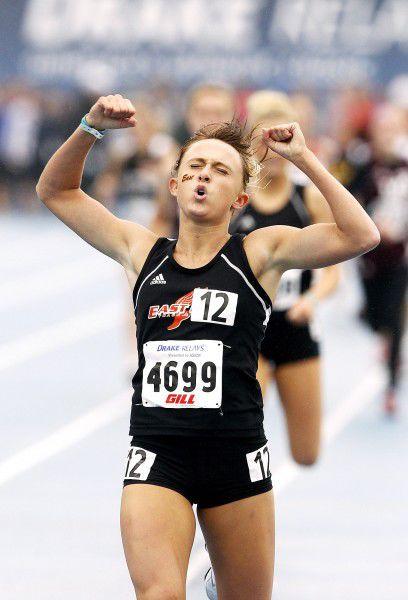 Cross country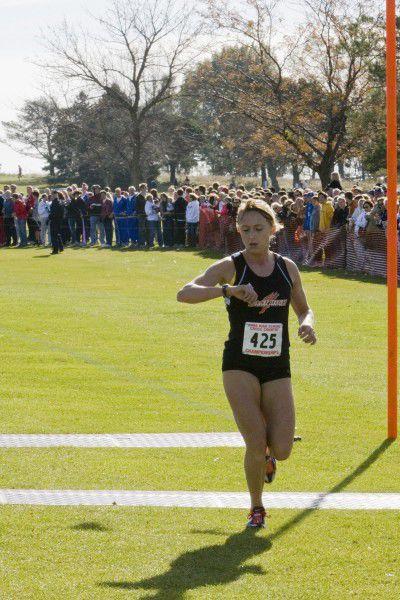 2011 Drake Relays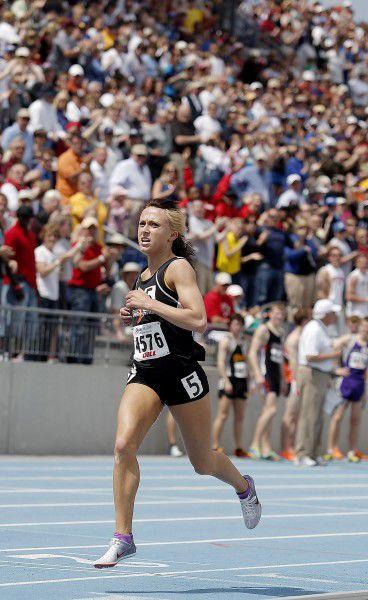 Drake Relays celebration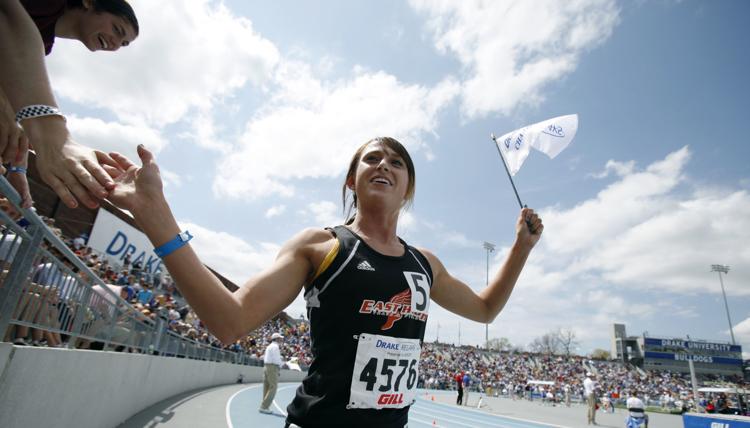 State relay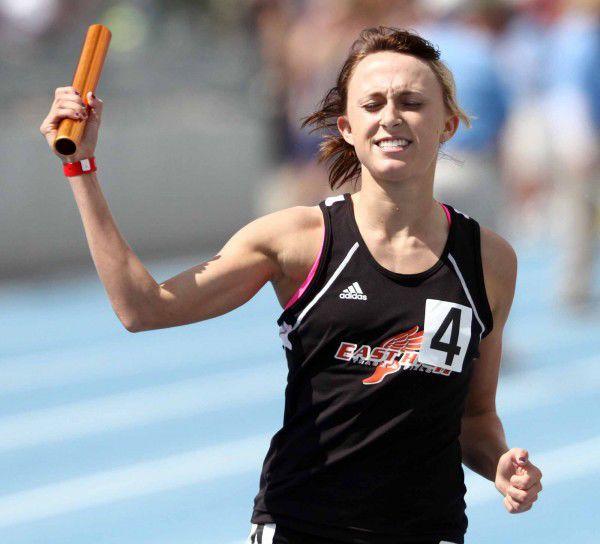 1,500 meters state
Shelby Houlihan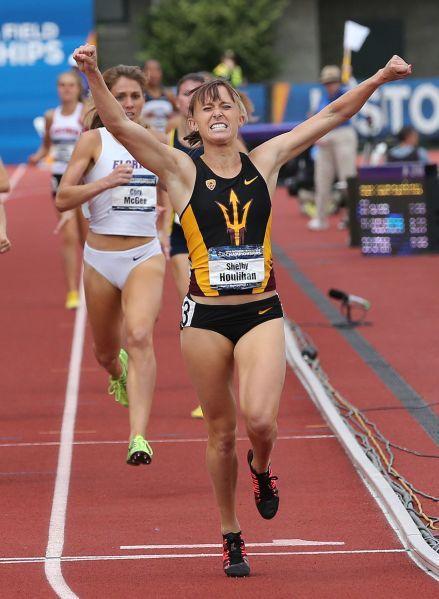 2015 Drake Relays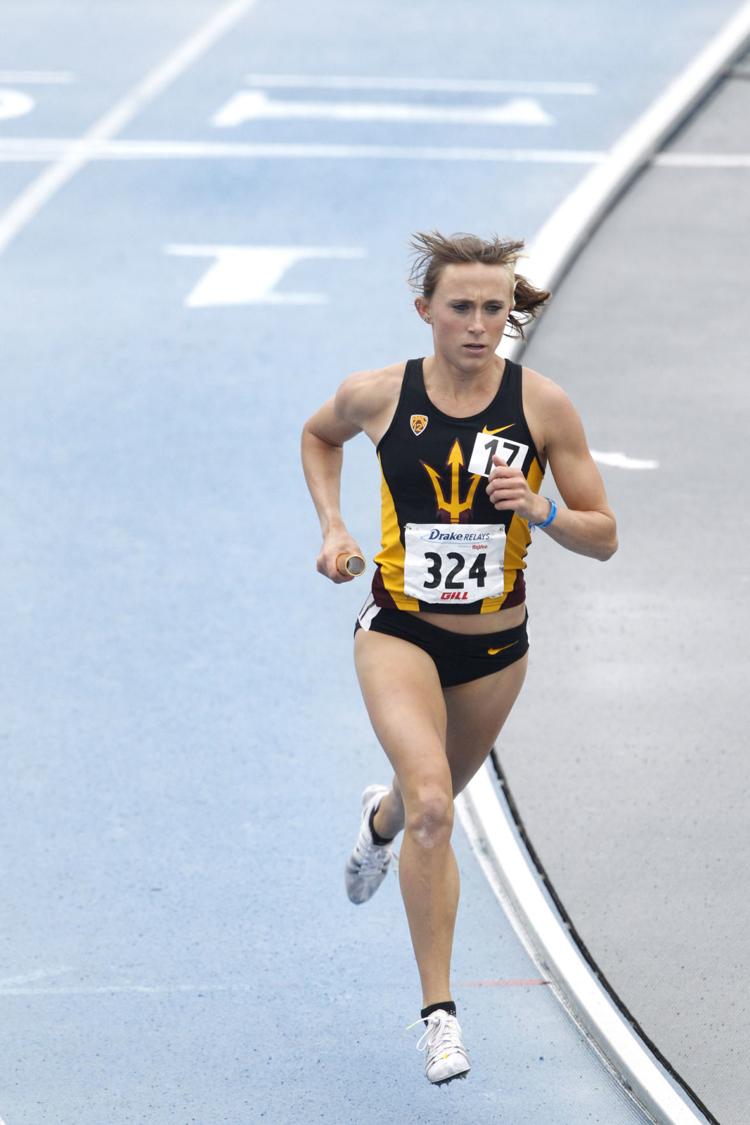 2015 NCAA championships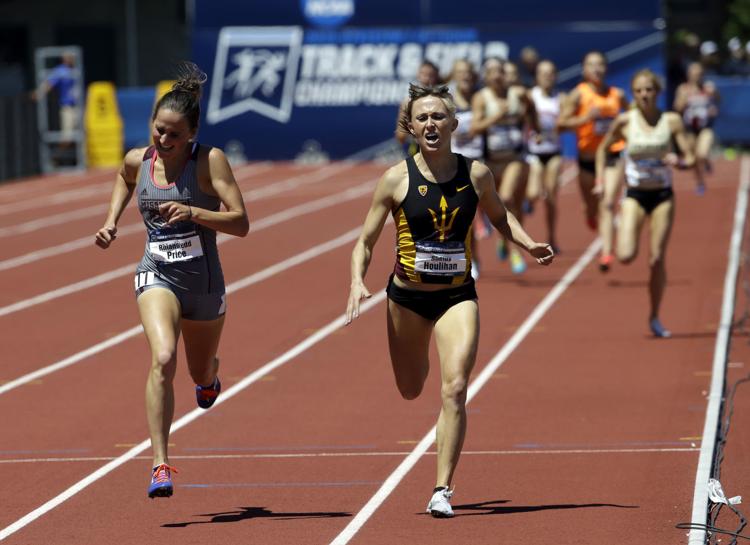 2016 U.S. indoor championships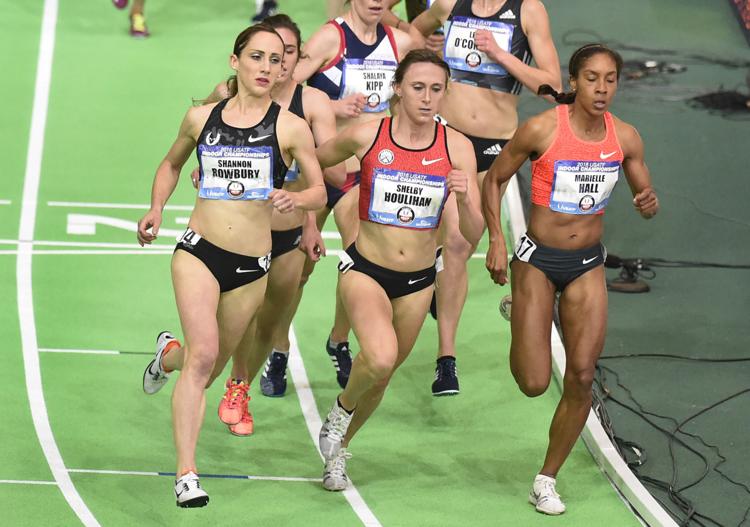 Shelby Houlihan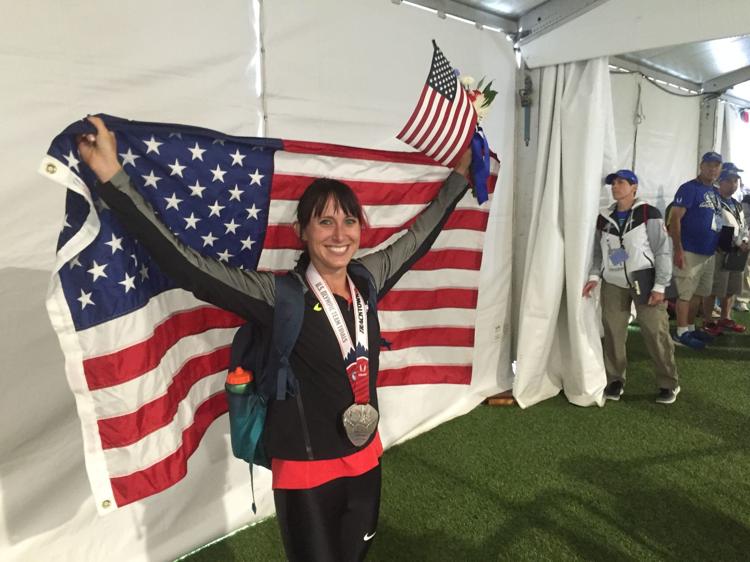 Rio Olympics Athletics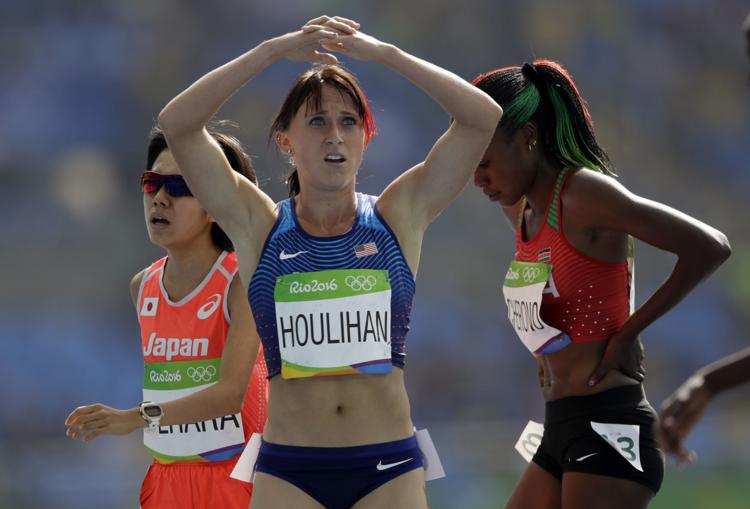 2017 Drake Relays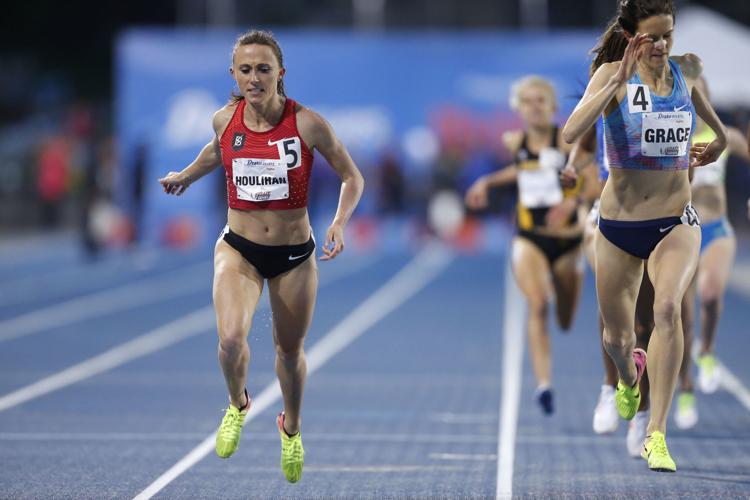 2017 U.S. championships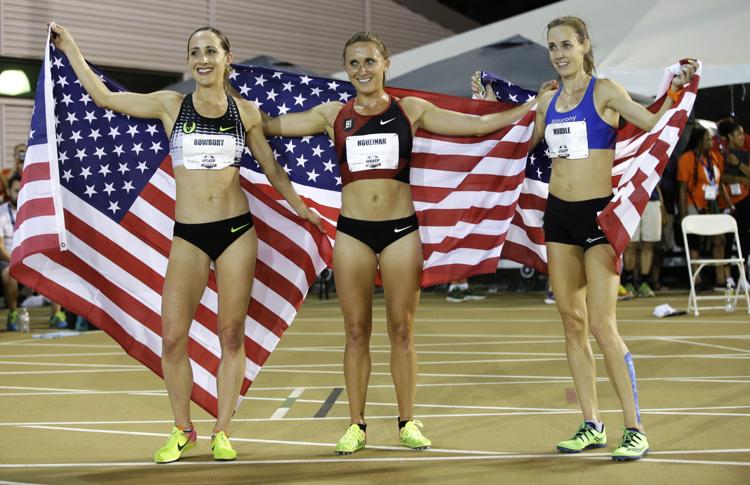 2017 world championships
Cross-country title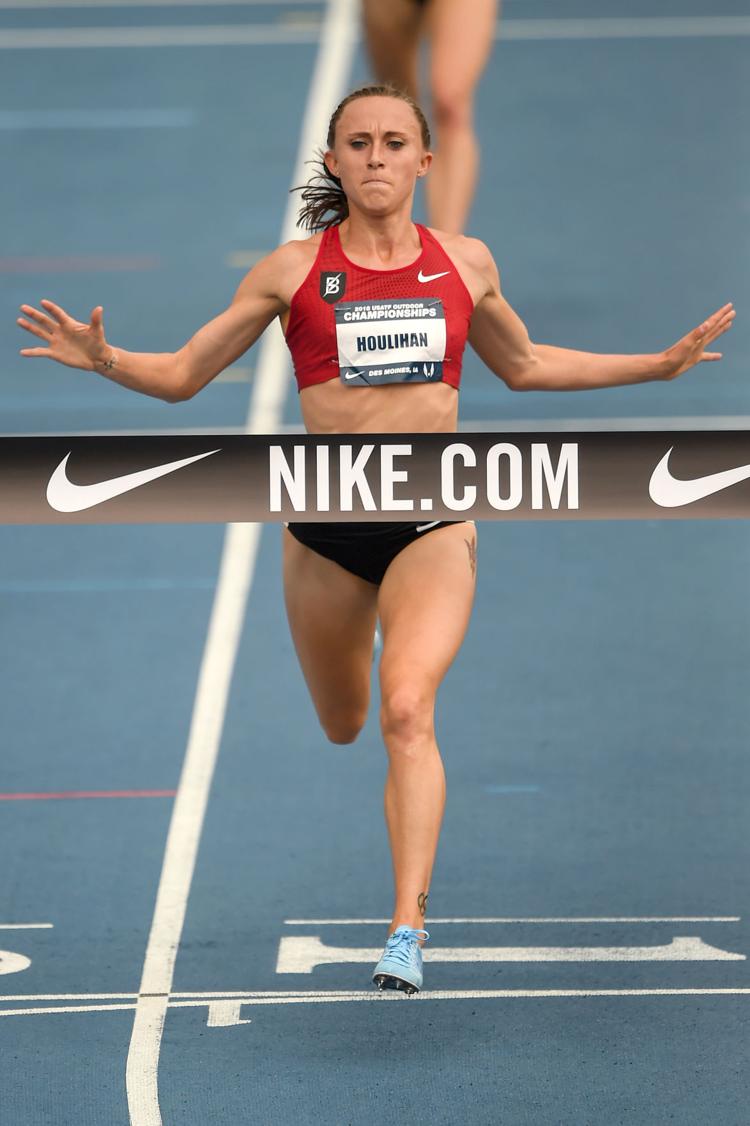 Get in the game with our Prep Sports Newsletter
Sent weekly directly to your inbox!