FORT DODGE, Iowa -- Newell-Fonda's offense hasn't struggled to score runs all season. Coming into the Class 1A state softball tournament, the Mustangs had scored 202 runs, the fifth-most in 1A.
However, the Mustangs' opponent on Tuesday in the 1A state quarterfinals have crossed the plate more. Lisbon scored 229 total runs, the second-most in 1A.
However, Tuesday's quarterfinal turned into a pitching duel between N-F eighth-grader Kierra Jungers and Lisbon freshman Ryleigh Allgood, meaning runs were at a premium.
The Lions were able to take advantage of their limited opportunities for three runs.
On the other hand, Newell-Fonda left two runners at third and two at second as the Mustangs were held scoreless as they saw their season end with a 3-0 defeat in the 1A state quarterfinals at Rogers Sports Complex.
"We just didn't come up with that timely hit when needed that we got all season. But some games it doesn't fall your way and tonight it just wasn't one of those nights," Newell-Fonda head coach Courtney Darrow said. "(Lisbon) came up with that timely hit. Deep fly balls to score their runs. We just couldn't do that."
Newell-Fonda ends the season with an 18-3 record and it is the third-straight tournament appearance for the Mustangs.
This state tournament comes a year after the Mustangs made it to the 1A semifinals and they returned most of their team.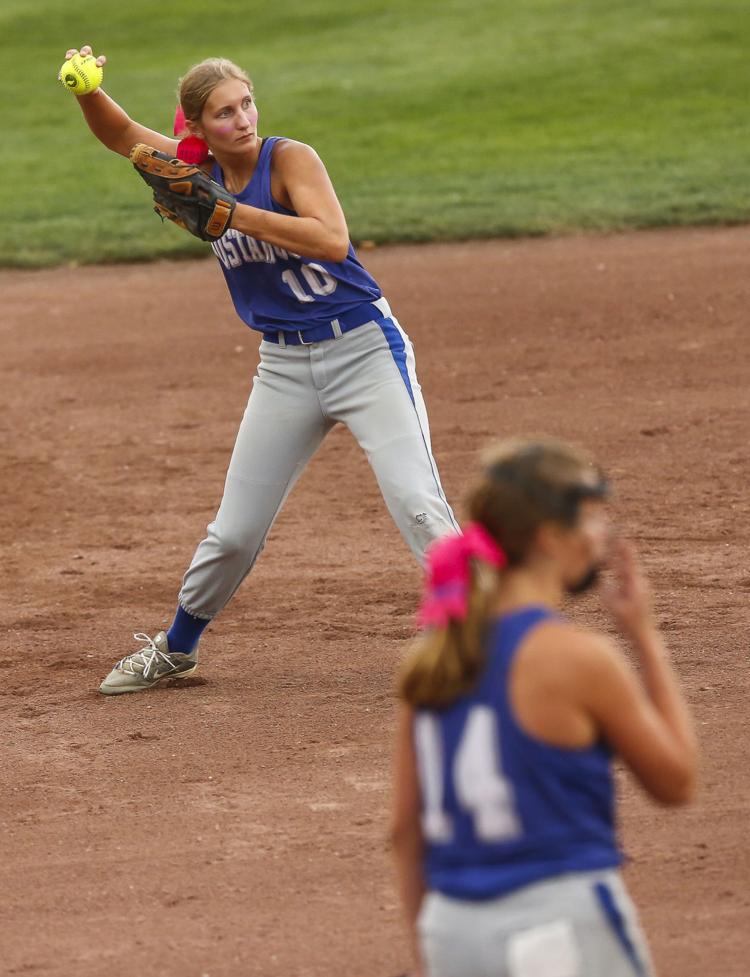 Newell-Fonda only loses one senior from this year's team, Megan Morenz.
"I told them the future is bright. We've done a lot of great things," Darrow said. "We went from not knowing if we were going to have a season to having a season and being one of the top eight teams in state and we have a lot to be proud of.
"The girls always want to be that elite program that teams always look at that are hard to beat. They put themselves in that situation again tonight and unfortunately we were on the short end."
Lisbon's Taylor Techau got the first hit of the game in second inning. Courtesy runner Gabi Moehlman sacrificed to second. She stole third and with one out, Kali Nelson lifted a fly ball to deep centerfield that was caught but still scored Moehlman for a 1-0 Lions' lead.
Jungers held Lisbon to only six hits in the game and held the Mustangs within one until the seventh inning.
"All season she's been a rock. She settled in right away," Darrow said. "They just got a couple of timely hits that proved to be a gamechanger."
Newell-Fonda had a chance to tie in the bottom half of the inning when Ella Larsen led off with a double. She was sacrificed to third but she was left there as Macy Sievers popped up a bunt that was caught and then Lisbon pitcher Ryleigh Allgood caught a line drive back at her to get out of the inning.
Larsen had the Mustangs only double of the game as they were held to three hits by Allgood, who had four strikeouts.
"(Allgood) pitched a good game. We were just a little undisciplined, swinging at the high pitches," Darrow said. "But otherwise (Allgood) is a great little pitcher, a freshman. Kierra is an eighth-grader so I can see a lot of good battles between the two."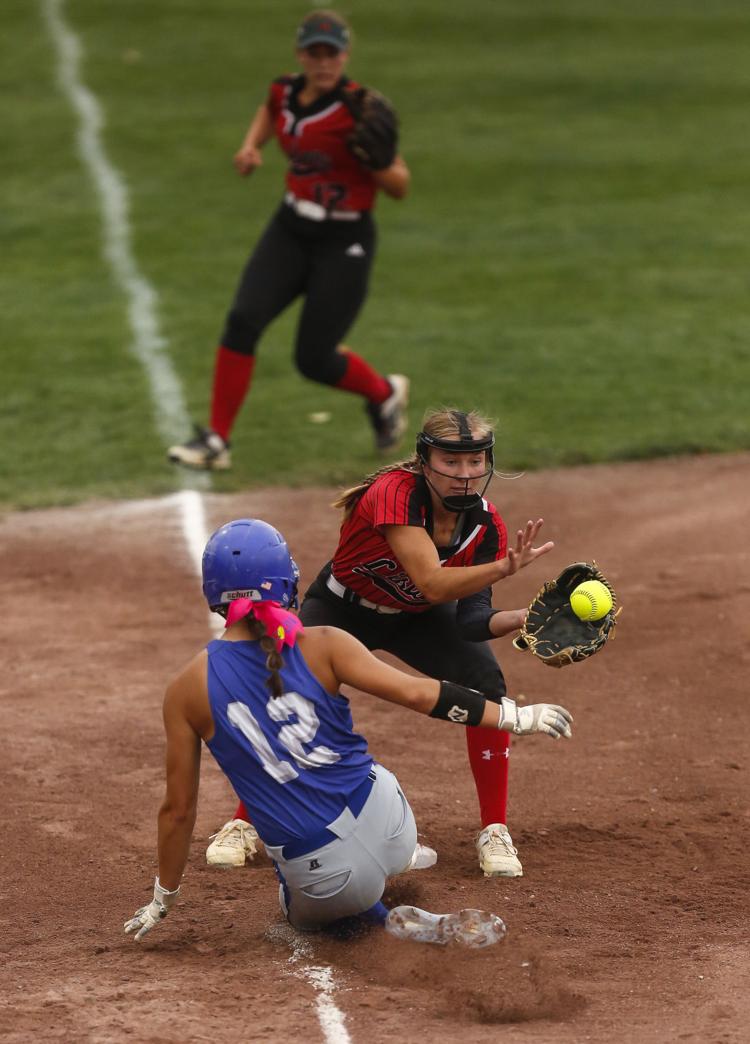 The Mustangs had another opportunity in the third when McKenna Sievers led off with a single. She was sacrificed to second and left there.
In the fifth inning, Mia Walker led off with a single. She was out on a force but Isabel Bartek stole second with one out. However, Allgood got the next two outs as the Lions kept the 1-0 lead.
Lisbon got an insurance run in the sixth. Nelson led off with a single to right field and went to second on a sacrifice. An error put her on third and with one out, she scored on Mia Peterson's sacrifice fly to center. Then Peyton Robinson hit a bouncer through the infield for a single that scored pinch-runner Moehlman from second for a 3-0 Lions' lead.
With one out, Macy Sievers went to first on a catcher's interference and went to second on a wild pitch. Mia Walker reached on an error. Anna Bellcock's grounder almost got through but the second baseman Peterson got it and just touched second in time for the second out. Allgood got a ground ball to second as the Mustangs season came to an end with a 3-0 loss.
Get in the game with our Prep Sports Newsletter
Sent weekly directly to your inbox!