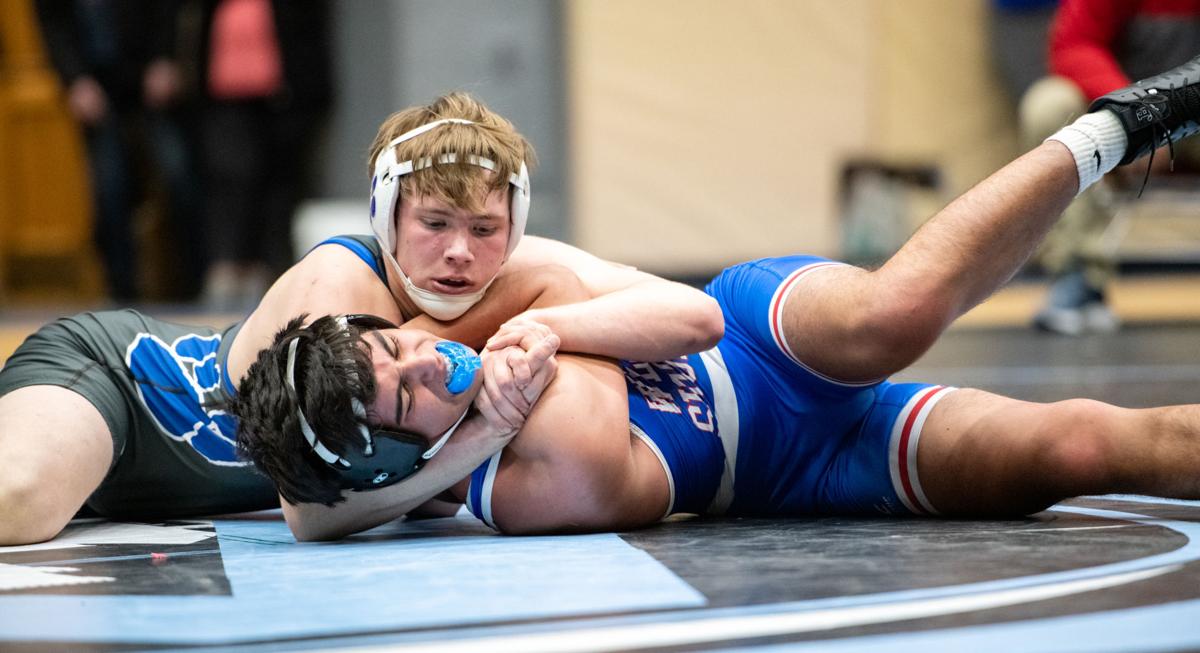 SIOUX CITY -- Woodbury Central came into Tuesday's dual against West Sioux with a 19-0 record.
However, West Sioux is the first team in Woodbury Central's schedule ranked in the top-10 as the Falcons are ranked No. 3 in Class 1A by IAwrestle. Woodbury Central's undefeated record earned the Wildcats a No. 9 ranking.
Woodbury Central's 20th victory ended up being a statement win.
Ty Dennison opened the dual with a pin at 182 pounds for Woodbury Central but West Sioux got back-to-back pins from Juan Topete (195) and Ashton McMillan (220) for an 11-6 lead.
The Wildcats didn't trail for long, getting a pin from Warren Smith at 285 to retake the lead. Woodbury Central didn't trail again as Smith's win sparked six wins in the next seven matches for the Wildcats, leading to a 48-27 victory over No. 3 West Sioux at the Long Lines Family Rec Center.
"I think we wrestled well. We can always do better and there are things to work on," Woodbury Central coach Jake Thomas said. "I did see a lot of good things going on and we did what we needed to to get the win. The guys came out strong in their matches. Give the guys credit for stepping up in this environment. It was fun seeing them celebrate their big wins."
Woodbury Central ended last season at the 1A state duals but the Wildcats went 0-3.
Since then, the Wildcats haven't lost a match with a lineup that features a mix of some familiar faces in key spots along with a few new faces that are making an impact for the Wildcats, who just knocked off a West Sioux program that finished in third place at back-to-back 1A state duals.
"I think they have made strides and that's what we preach, putting in the work and getting better and for them to go out and do that, it's special and it's been fun to watch," Thomas said. "They have found ways to get better and to work on the things they need to. That's what happens when guys want it like they do."
West Sioux was still without Carson Lynott, who is ranked No. 3 in 1A at 182.
Having Lynott back in the lineup would've helped but after Topete's and McMillan's matches, the Falcons failed to win key swing matches at the lower weight class.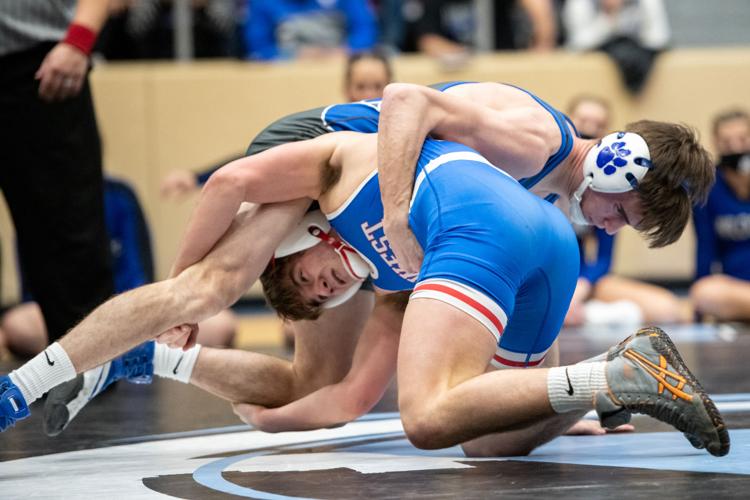 "On paper, I knew it was going to be a long shot for us to get this done without Carson. That really solidifies us different at the upper weights," West Sioux coach Mark Van Oort said. "If we wrestle this dual again, there's some bumps that we can do, some different things that we can do, maybe wrestle some guys at their more natural weights and see what happens.
"Hats off to Woodbury. They have a lot of good seniors in that lineup, a lot of good young kids. They came out and wrestled hard."
While West Sioux suffered the loss on Tuesday, Van Oort was glad it happened because it was streamed on IAwrestle and helped showcase two strong wrestling teams ins Northwest Iowa.
"I told Jake in the offseason that they had a lot of teams coming back and are probably the team to beat. They definitely were tonight," Van Oort said. "This type of dual, this is good exposure for Northwest Iowa and a good opportunity for both teams to see what they need to work on.
"I thought this was a great venue. I applaud IAwrestle for streaming it, I applaud The Arena for getting it held in a great venue like that. I am really proud to see Northwest Iowa doing some things like this to continue to promote wrestling and we need to continue to grow it in this manner. It's pretty awesome for what we have going on here."
After West Sioux got its two pins early, Smith helped get the Wildcats going with his pin at 285 in 1:07 to pick up his 21st win of the season. Then Brand Beaver, who has wrestled at 113 for most of the season, dropped down to 106 as Gunnar Vohs wrestled up at 113.
Beaver went out and got a pin in 1:33 to put the Wildcats up by seven points.
"Guys in our lineup are willing to step up and Brand at 106, I can't give him enough credit for what he did tonight. Those matches with him and Warren were a good spark," Woodbury Central senior Beau Klingensmith said. "Warren came through in a big way. Early in his career he was a teddy bear and now we call him a war horse."
Vohs won by fall at 133 and then West Sioux got a major decision by Braden Graff at 120.
Then there was a rematch between two top-three wrestlers at 126 as Klingensmith, the top-ranked wrestler at 126, faced Cameron Clark, ranked No. 3. Klingensmith beat Clark 2-1 at the Riverside tournament.
Both were able to work out of situations in the first period to keep it scoreless and Klingensmith started the second in bottom position. It took a little work but he was able to get an escape and prevent Clark from getting a takedown.
In the third period, Clark tried to shake Klingensmith a couple of times but Klingensmith held on and rode out Clark for the 1-0 victory.
"This showed where I am at with my wrestling. Six minutes is always the goal," Klingensmith said. "This was not the normal six-minute match and he's very good. People are gunning for me and I have a big target on my back so I keep putting in the work."
Brackett Locke followed with a pin in 51 seconds at 132 and Trevor Davis got a 5-2 decision at 138.
After a Woodbury Central forfeit, Cullen Koedam got a pin at 152 for West Sioux, which ended up being its last win.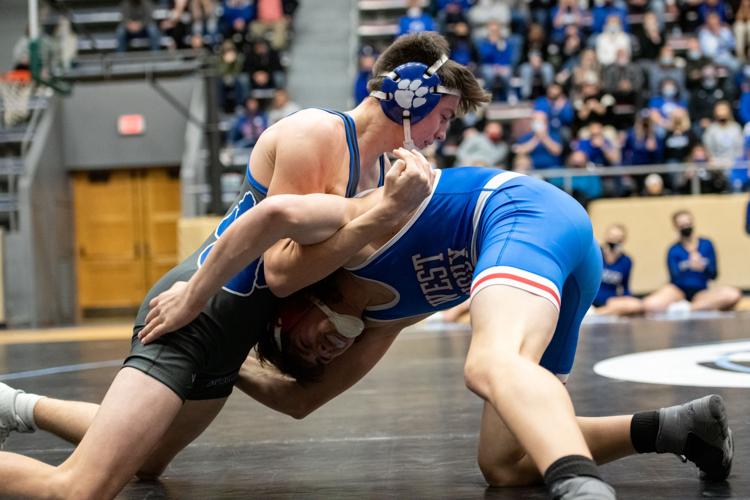 Kyan Schultz and Brayden Sanford picked up back-to-back pins at 160 and 170 to cap the 48-27 victory.
The Wildcats were able to expose West Sioux a little bit. Out of the nine victories Woodbury Central had, seven were by fall and the Wildcats' go-to pinning combination was the cradle.
"When they put us on our back, they pinned us. You saw multiple times where we didn't get it done. When you smell blood in the water, you have to take advantage of it and we missed that a little bit," Van Oort said. "I think the bottom line is Woodbury exposed us in the bottom position and that's something we take back to the room with us. Our guys know we need to work there and the coaches know we need the work there. We will be focusing on that.
"It's Jan. 12 and sectional tournaments are basically four weeks away. We've got some things to work on but I've said all year long that we won't be at our best until the postseason and I still believe that."
Woodbury Central also beat Denison-Schleswig 72-12 and Hinton 63-15. West Sioux defeated Denison-Schleswig 70-6 and beat Hinton 63-15.
Hinton beat Denison-Schleswig 33-27.
PHOTOS: West Sioux wrestling invitational
West Sioux wrestling invitational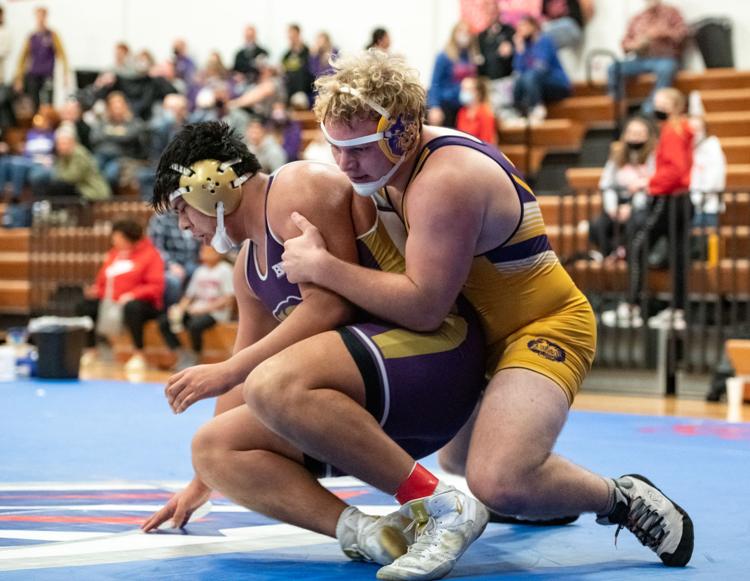 West Sioux wrestling invitational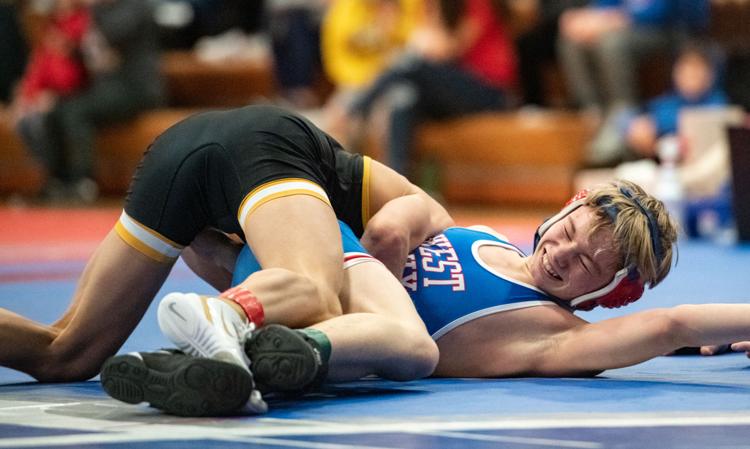 West Sioux wrestling invitational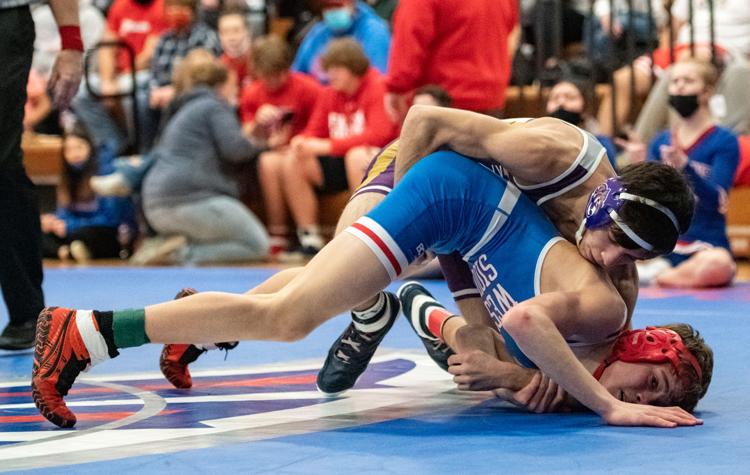 West Sioux wrestling invitational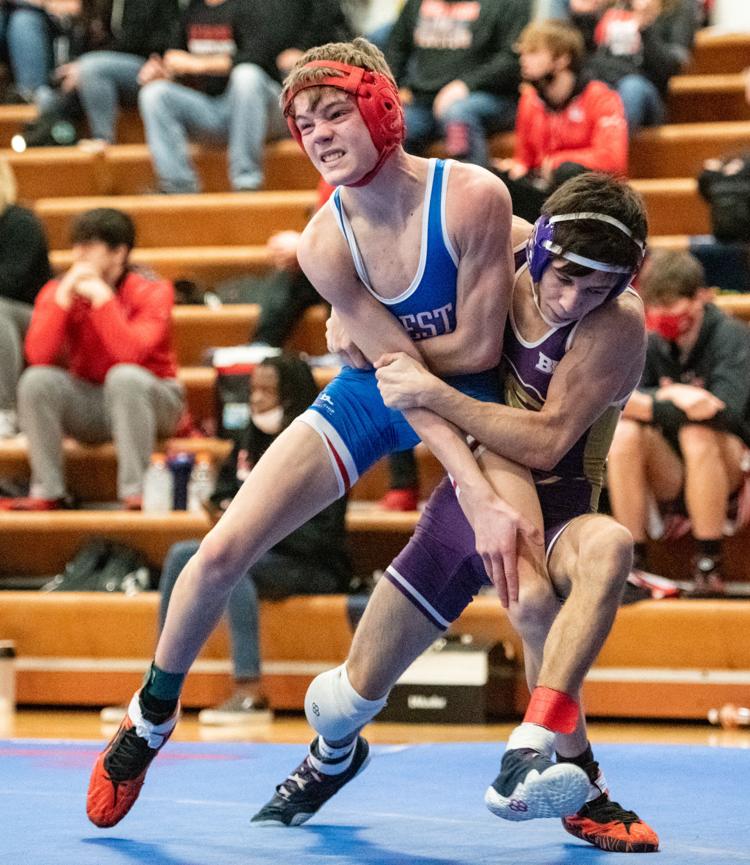 West Sioux wrestling invitational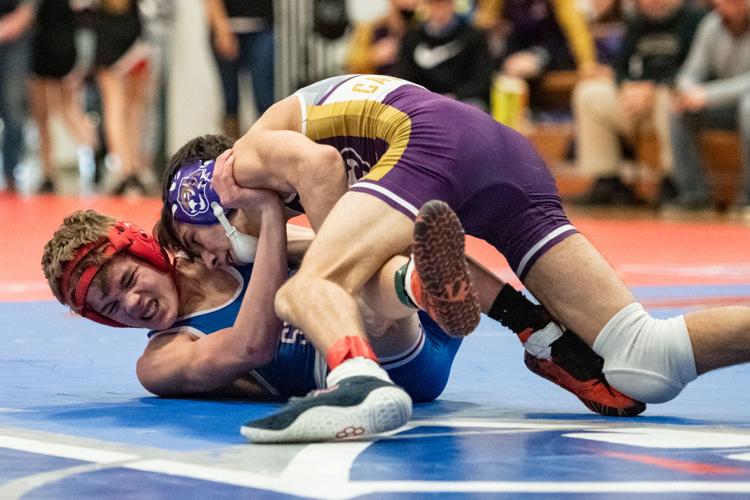 West Sioux wrestling invitational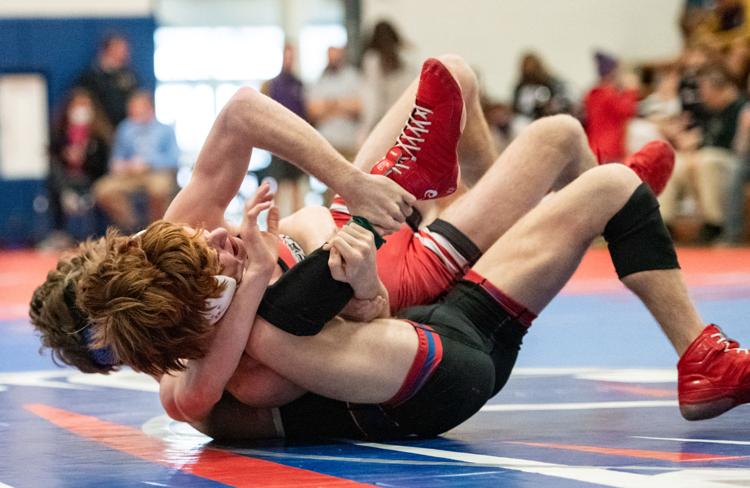 West Sioux wrestling invitational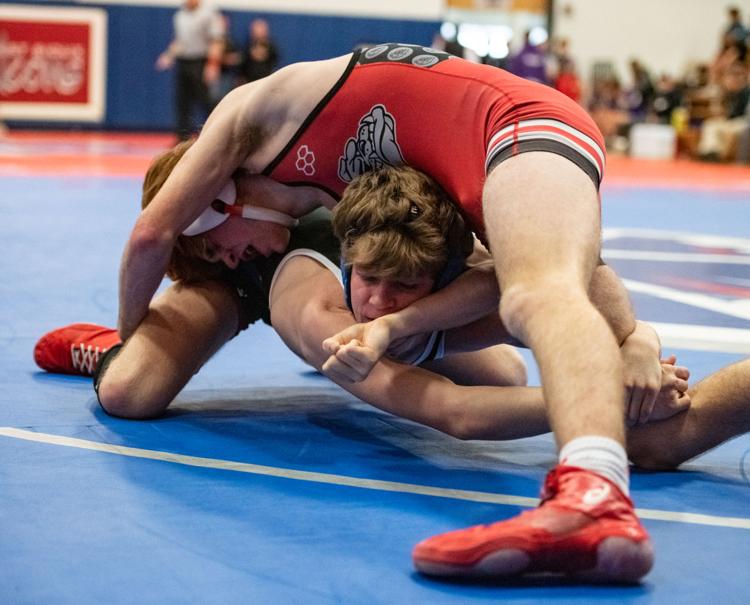 West Sioux wrestling invitational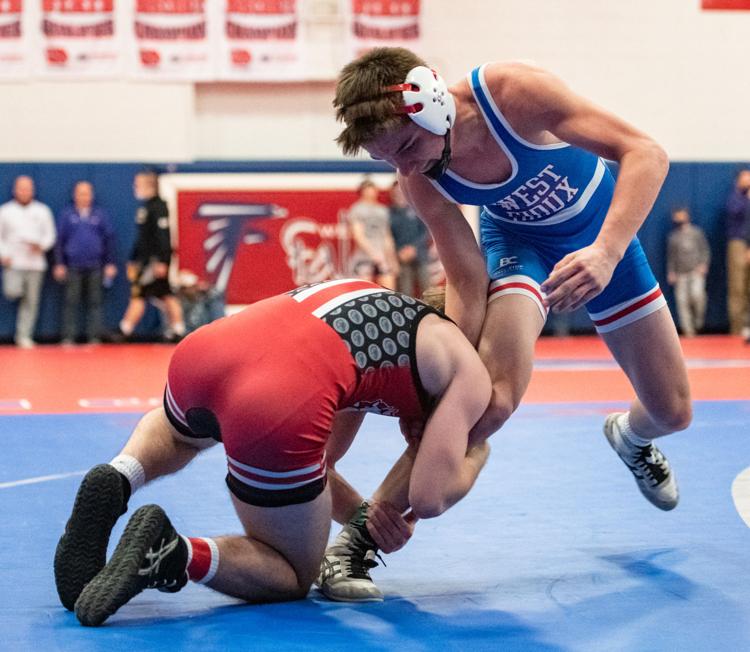 West Sioux wrestling invitational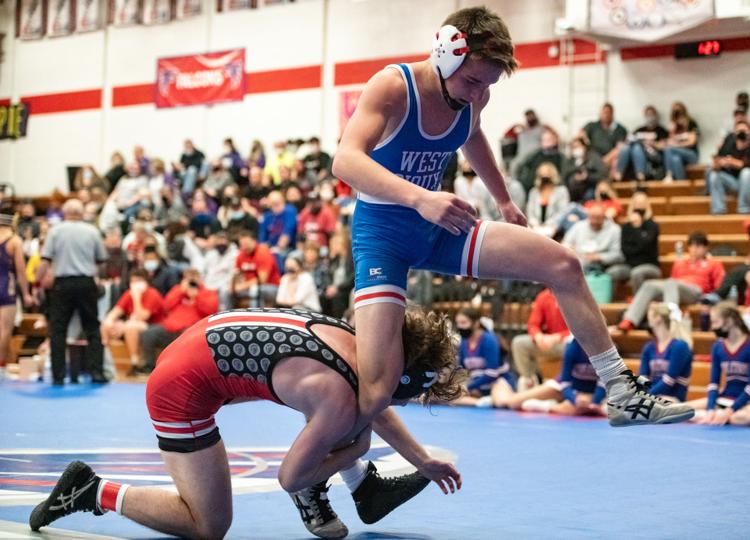 West Sioux wrestling invitational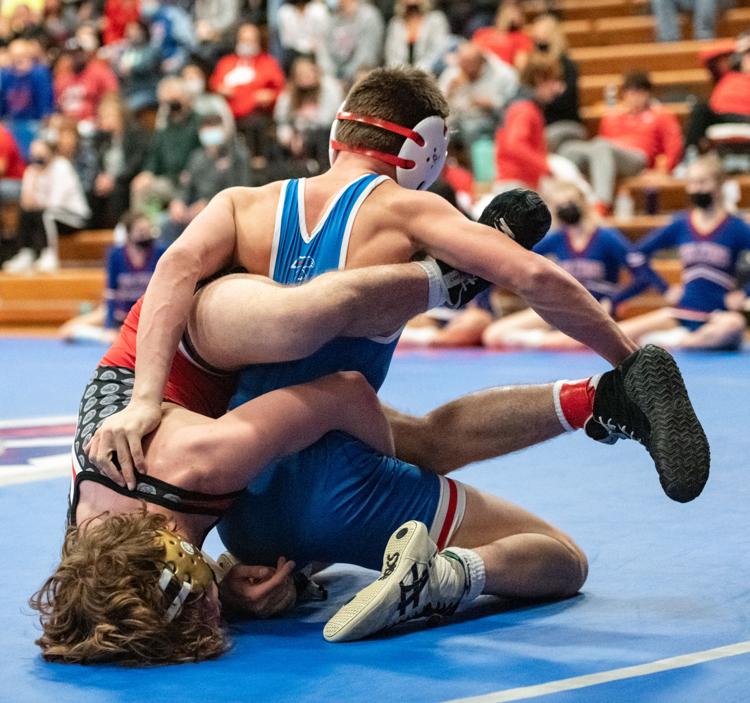 West Sioux wrestling invitational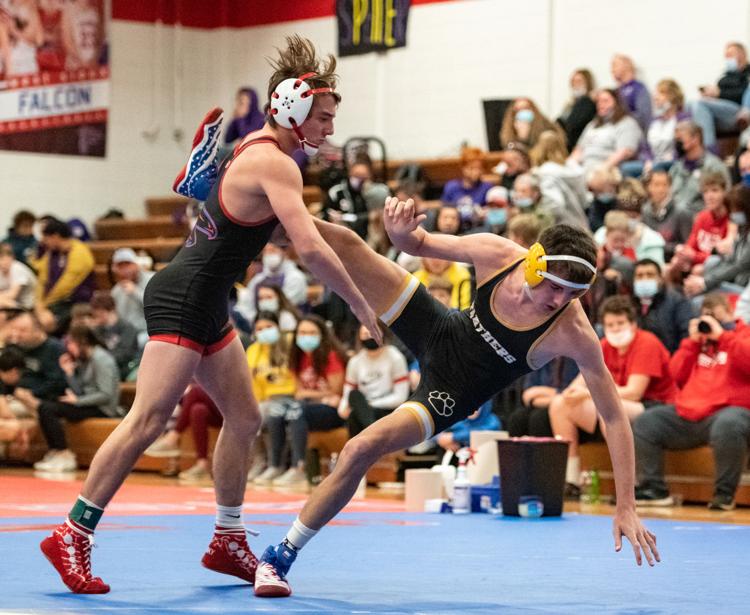 West Sioux wrestling invitational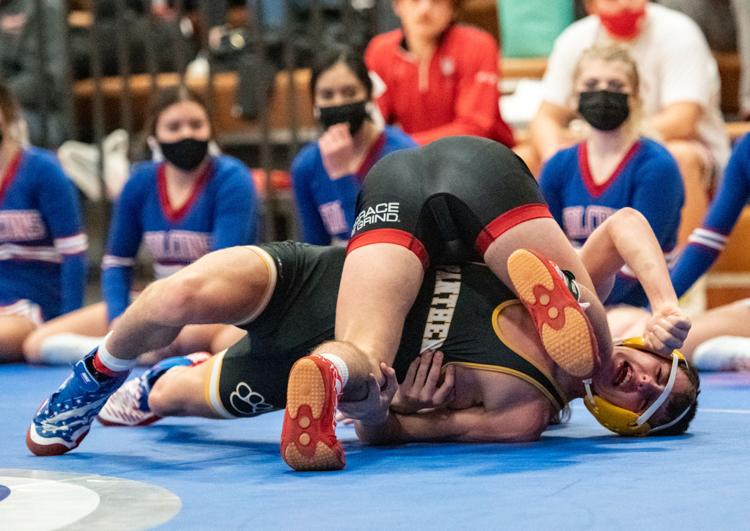 West Sioux wrestling invitational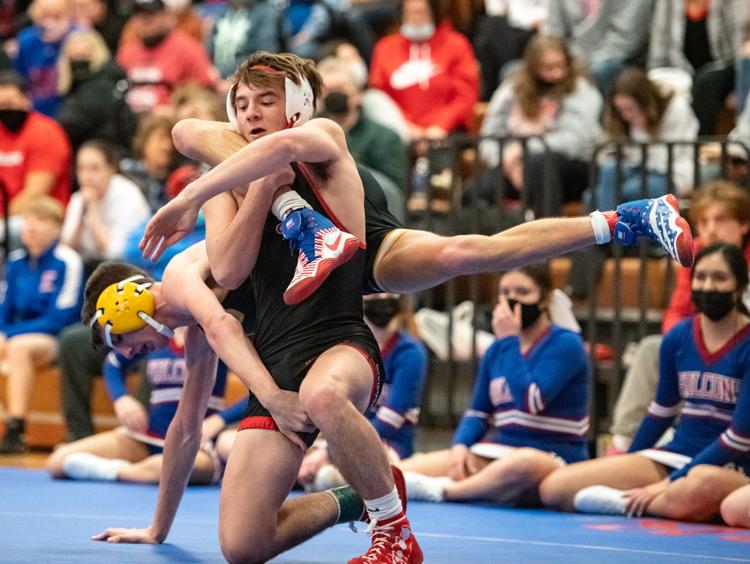 West Sioux wrestling invitational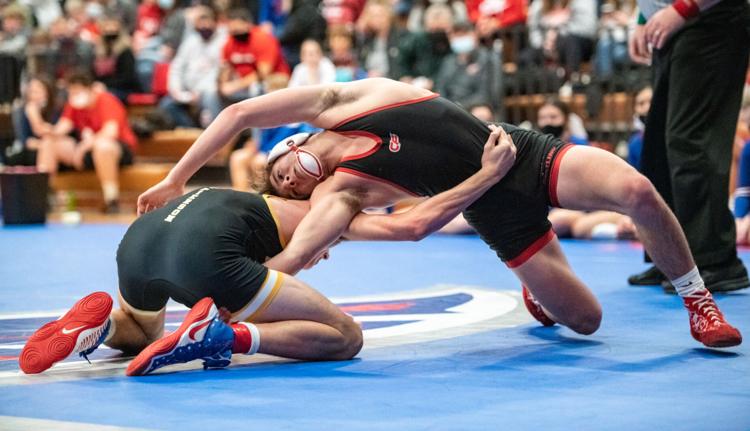 West Sioux wrestling invitational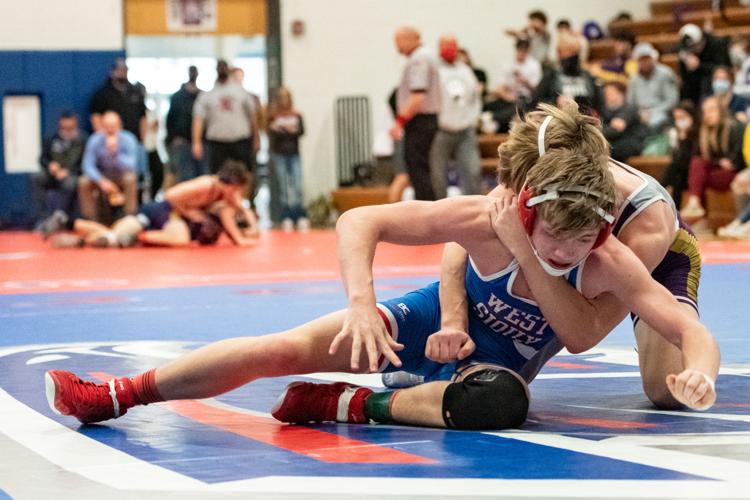 West Sioux wrestling invitational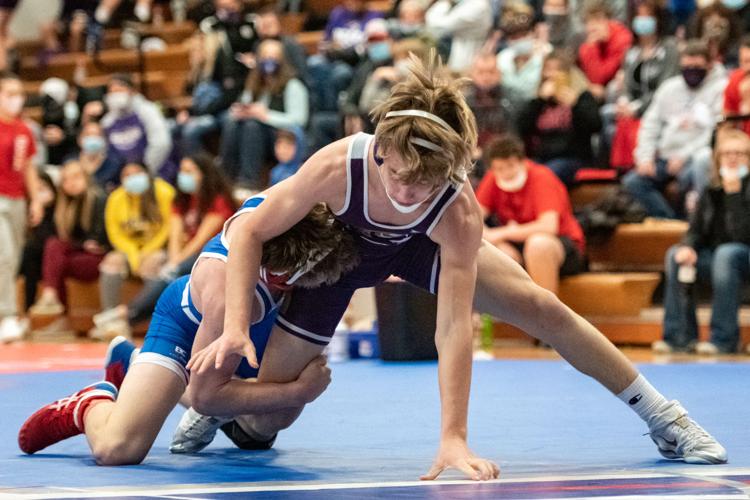 West Sioux wrestling invitational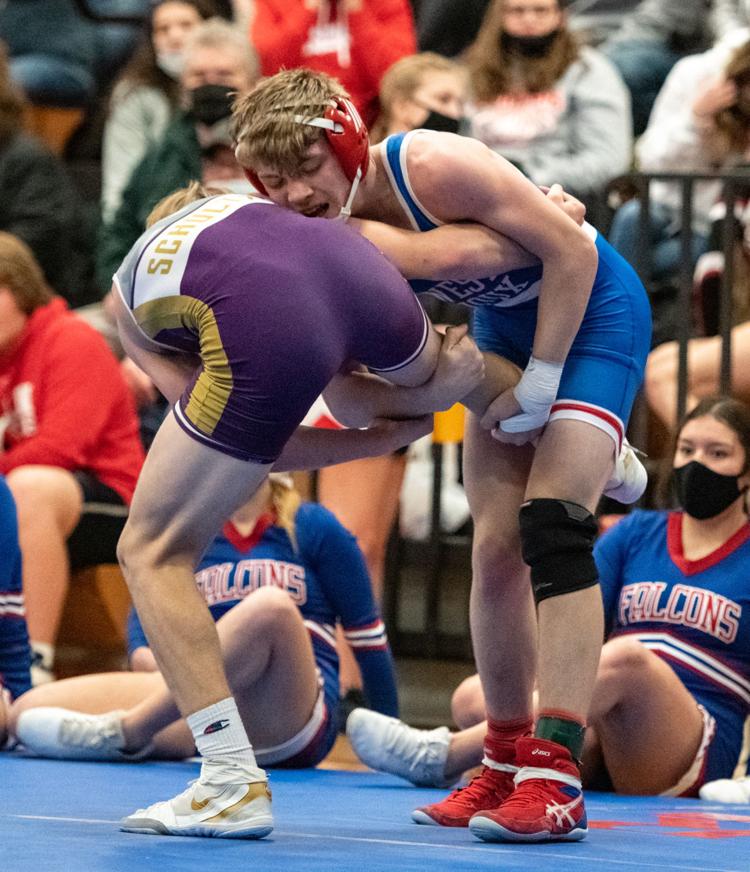 West Sioux wrestling invitational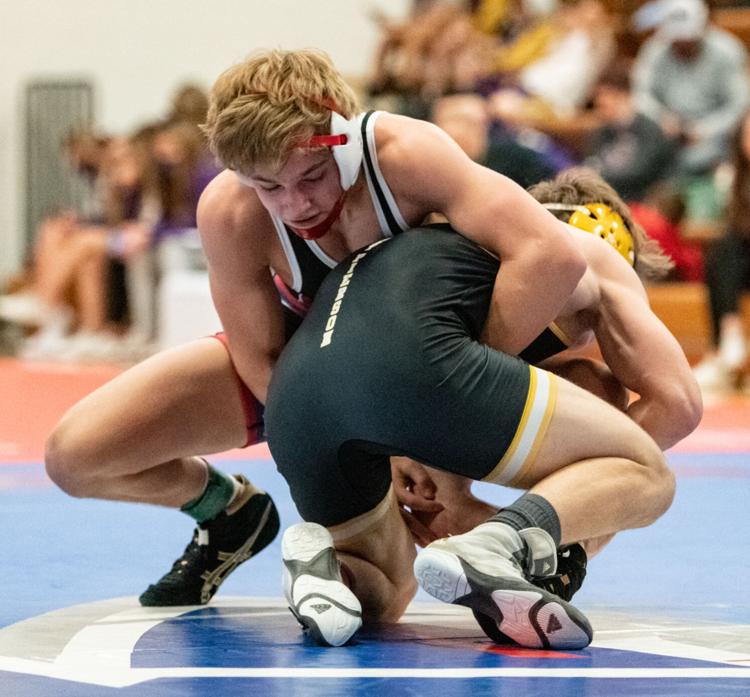 West Sioux wrestling invitational
West Sioux wrestling invitational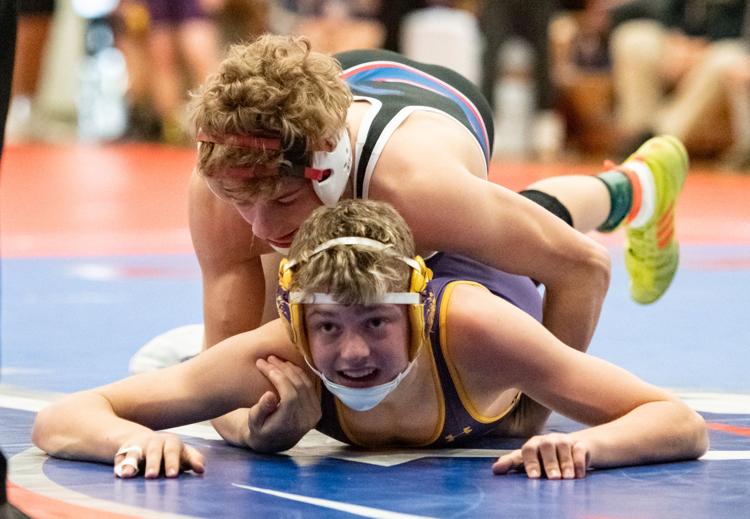 West Sioux wrestling invitational
West Sioux wrestling invitational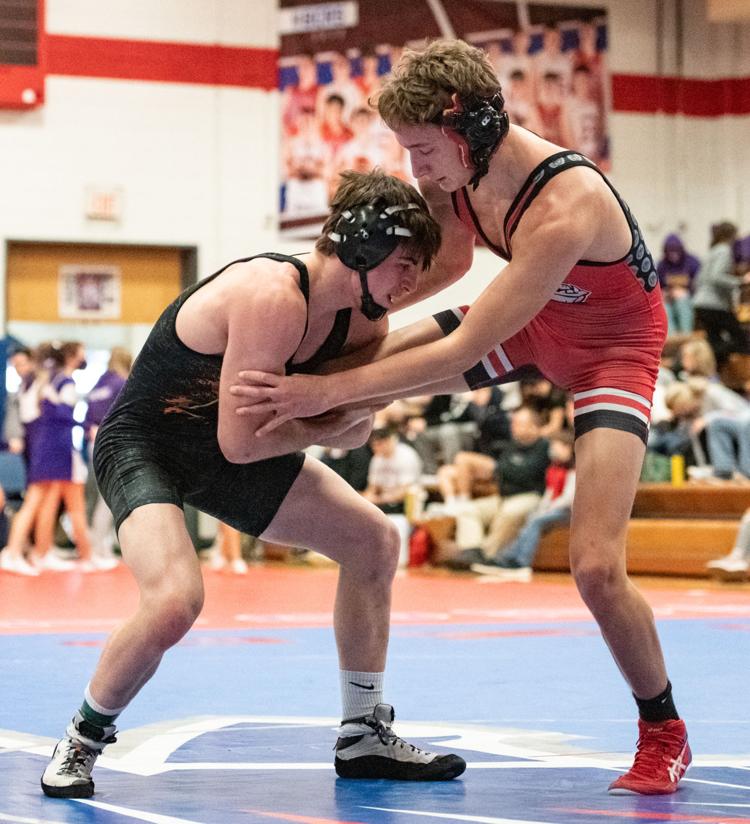 West Sioux wrestling invitational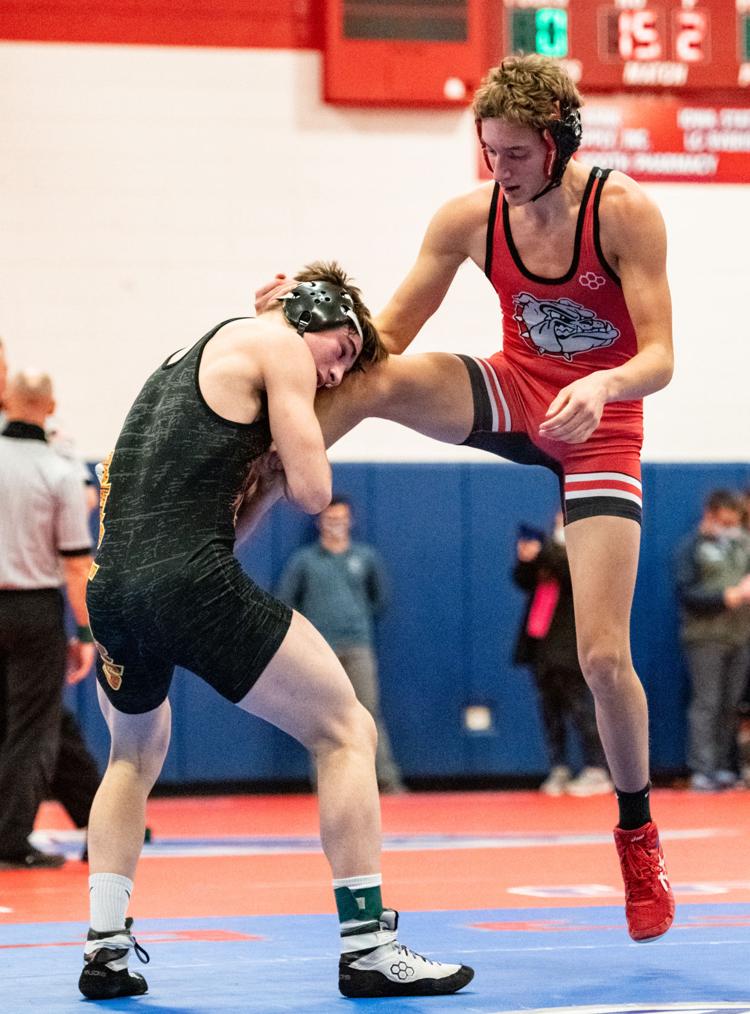 West Sioux wrestling invitational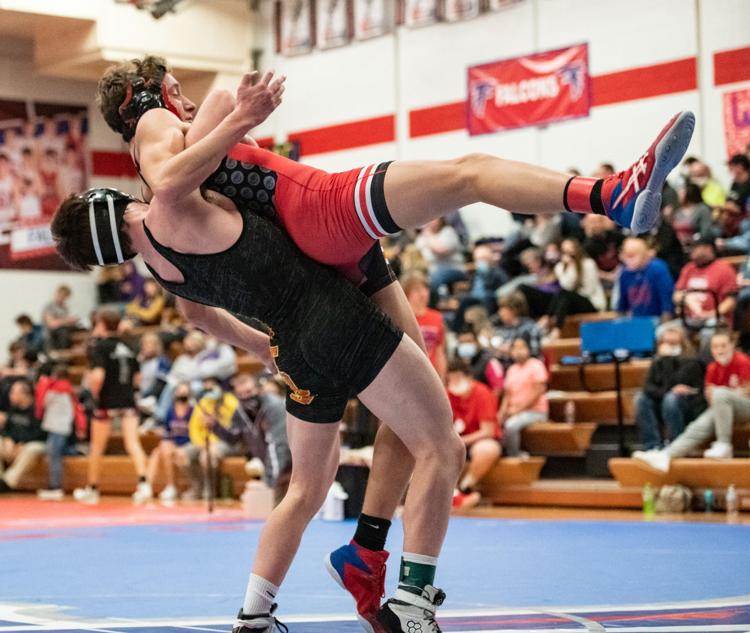 West Sioux wrestling invitational
West Sioux wrestling invitational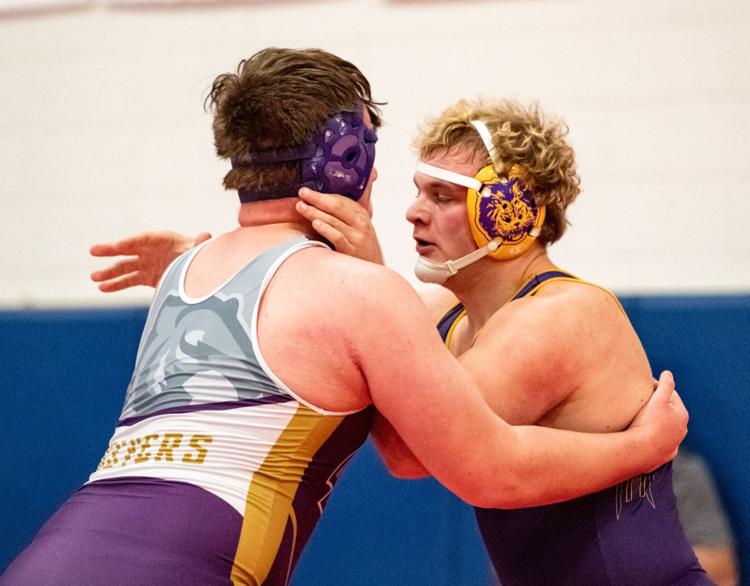 West Sioux wrestling invitational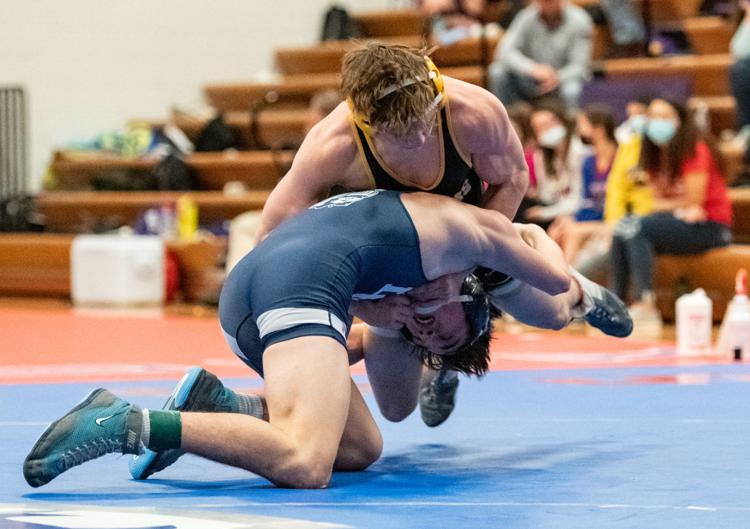 West Sioux wrestling invitational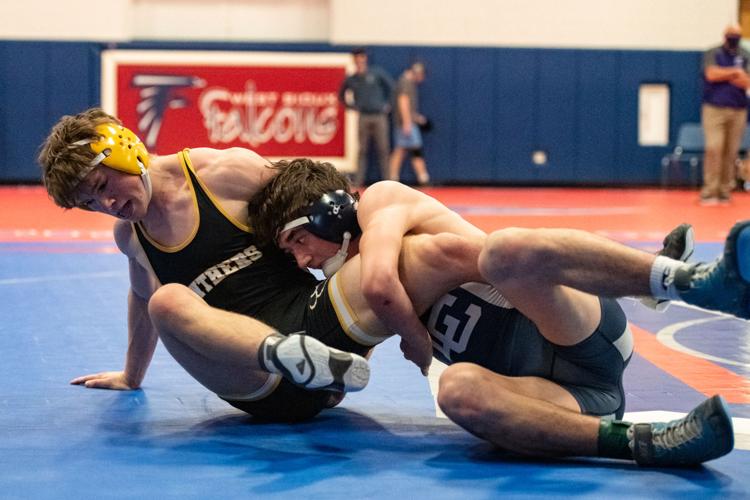 West Sioux wrestling invitational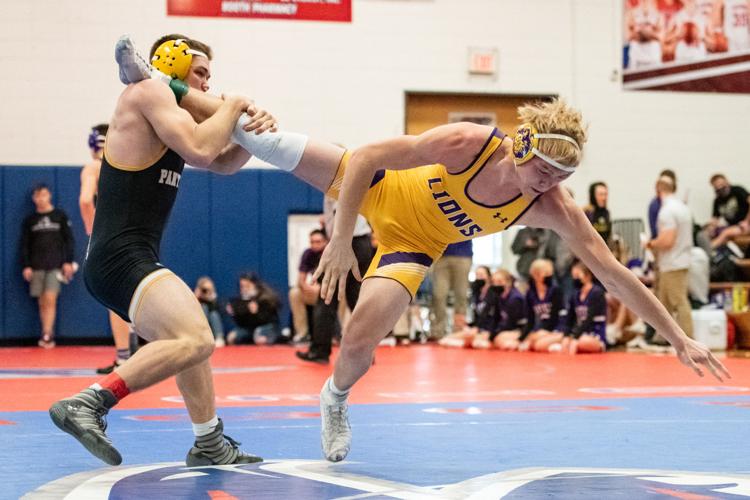 West Sioux wrestling invitational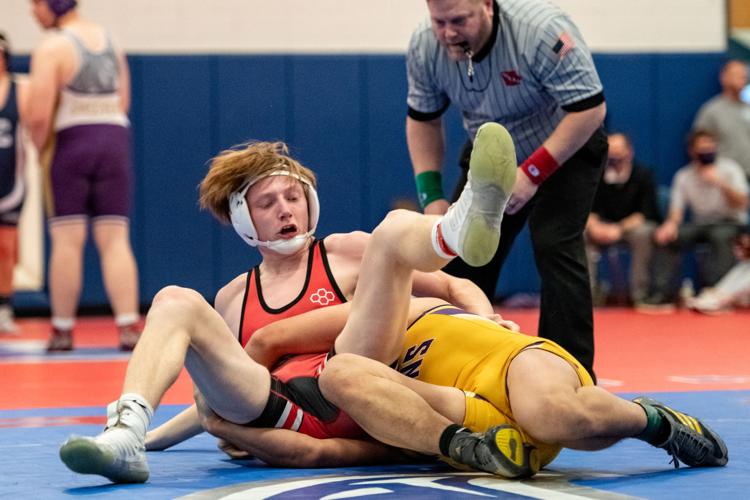 West Sioux wrestling invitational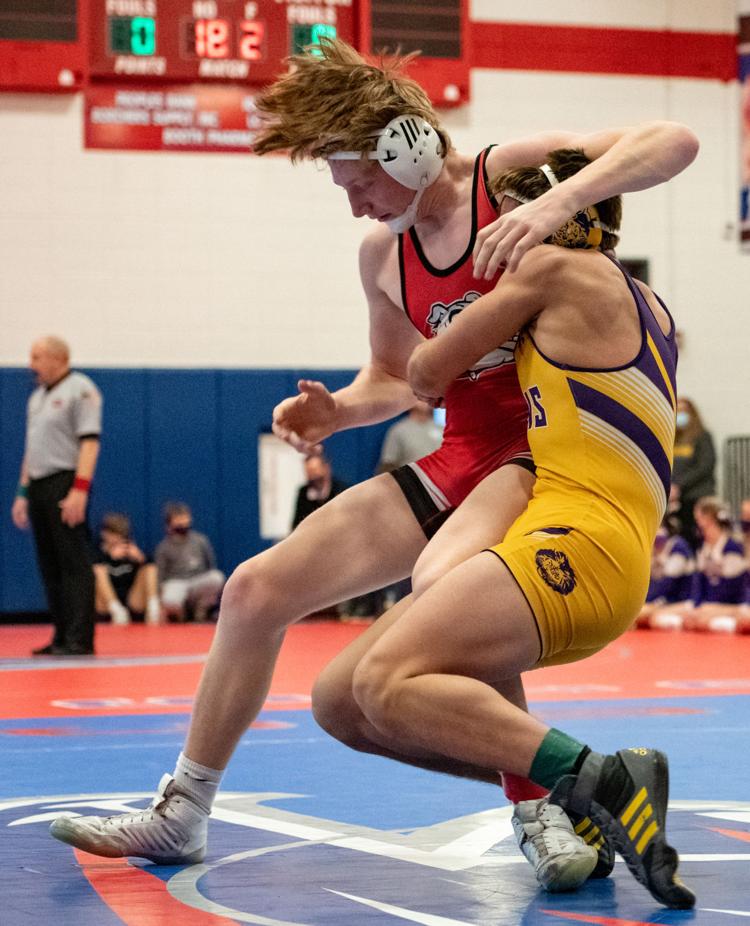 West Sioux wrestling invitational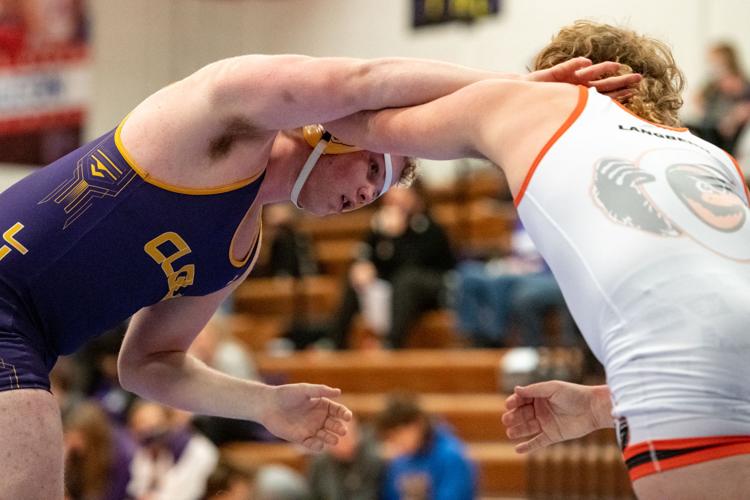 West Sioux wrestling invitational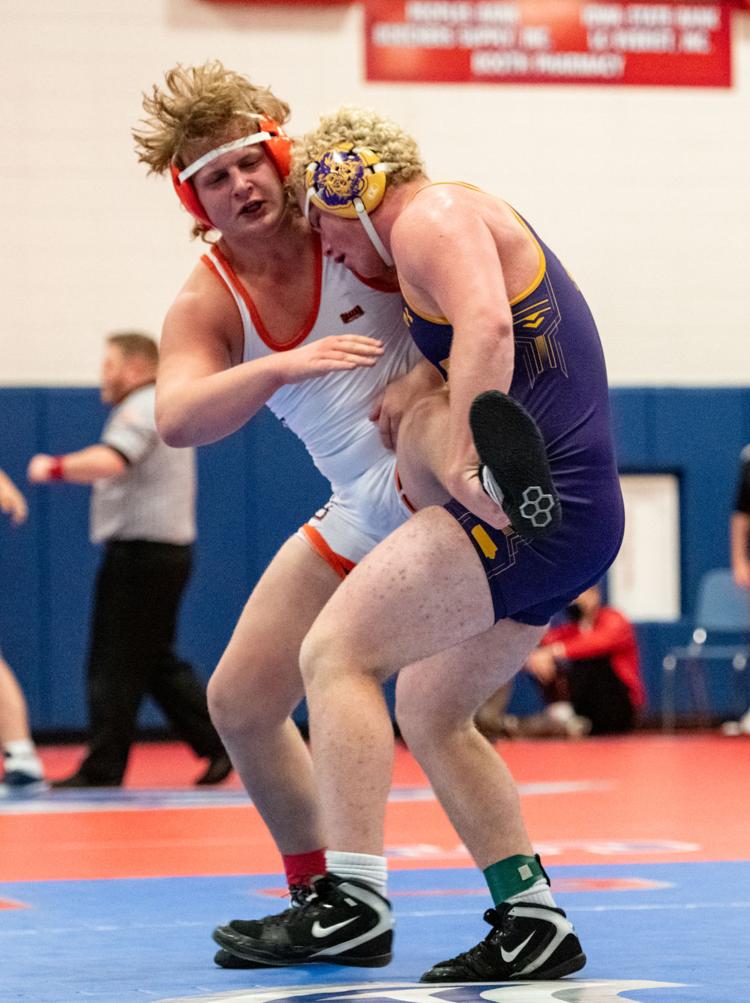 West Sioux wrestling invitational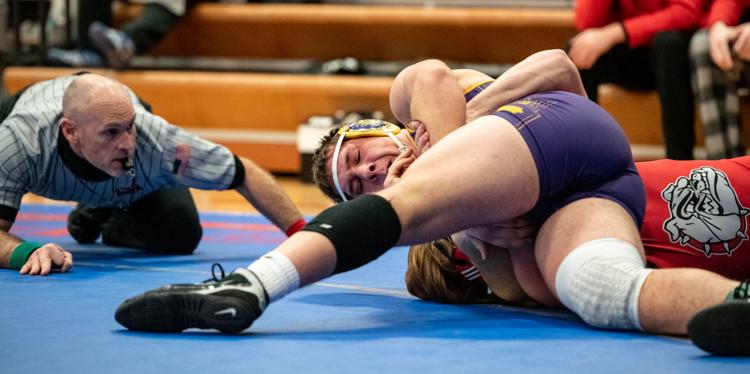 West Sioux wrestling invitational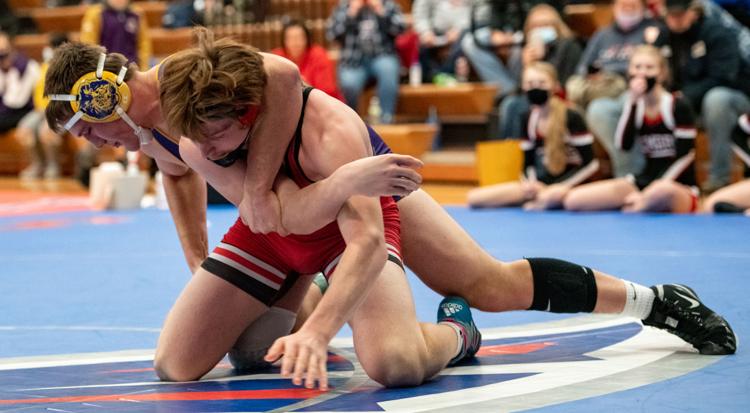 West Sioux wrestling invitational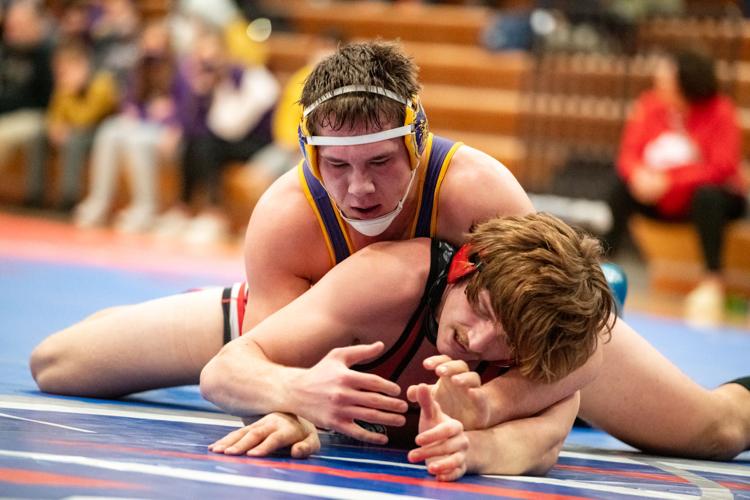 West Sioux wrestling invitational