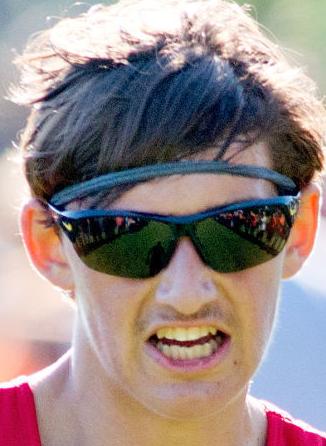 SIOUX CITY — North High School junior Jaysen Bouwers didn't expect for this week to be one of pain and recovery leading up to the Iowa Class 4A boys cross country state meet at around 11:40 a.m. Saturday in Fort Dodge.
Bouwers, the lead runner for a Stars team aiming for a team state title at Lakeside Municipal Golf Course, suffered iliotibial band syndrome (ITBS) last week.
The IT band is a type of tendon from one's lower back down to the knees. ITBS occurs when the tissue in that area becomes tight enough to rub against some bones, causing the pain around the knee and leg areas. 
Bouwers' pain started to intensify last week before the 4A regional meet in Council Bluffs, but the Stars junior wanted to compete and help his team get that regional team title.
Bouwers did start last week's state qualifying race in Council Bluffs, but the pain was too much. He withdrew from the race, but North did well without its lead runner.
The Stars won with 46 team points, well ahead of Urbandale's 72.
Will Lohr led the Stars with a runner-up finish in 16 minutes, 38 seconds on the 5,000-meter course.
Make no mistake about it, however, Bouwers will run Saturday at state.
Bouwers has been shut down since last Thursday, but he has been on an exercise bike. With the help of the North training staff, Bouwers is also stretching three times, 15 times per sitting, a day.
"When he says it hurts, I know it's serious," North coach Abdier Marrero said. "We're going to game plan for the best-case scenario … he's going to run on Saturday."
Marrero set a goal for Bouwers to return to running on Thursday, but the Stars coach isn't worried if Bouwers has to sit out the whole week.
"He's been running since January non-stop," Marrero said. "Not having to run five or six days, he's not going to get out of shape. This is his body's way of saying to back off."
Marrero hasn't talked with Bouwers of what that game plan entails.
If Bouwers feels good Saturday morning, expect him to race at his normal pace, but Marrero will let Bouwers adjust as much as he needs to complete the race and finish as high as possible.
North is ranked sixth in the final IowaRunJumpThrow.com Class 4A rankings. The five ahead of the Stars in order: Pleasant Valley, Dubuque Hempstead, Dowling Catholic, Cedar Rapids Prairie and Cedar Falls.
The Stars knew they had the potential of being a state title contender, and still holds optimism despite Bouwers not being completely healthy.
The Stars beat Cedar Falls by one point at the Wartburg meet, and then lost to Dowling by a few points at a meet held in Pella.
"We're still sitting in a position where we can still beat one or two of those teams," Marrero said. "At this point, anything single digits is better than this team has ever had. If we have a phenomenal day, we have a shot at the top-5."
You have free articles remaining.
The other Stars runners are Ahmed Dido, Colin Greenwell, Yemane Kifle, Beshanena Gutema and Gabe Nash.
Bouwers didn't run in last year's state meet due to a non-running issue, according to Marrero.
SB-L's Bryan, Rodriguez step up
A year after losing a six-senior squad, Sergeant-Bluff Luton will have two runners new to the varsity lineup who will run at state.
Issac Bryan and Carlos Rodriguez were on from the junior varsity team last year. Bryan had never experienced long-distance running before last year, and went out because he didn't want to go out for football.
Rodriguez, meanwhile, dealt with lingering knee injuries last year, and with the deep roster, there was just no way for Rodriguez to make the lineup.
Rodriguez missed the cut to go to state in the 3,200-meter race in May by 1 second.
Knowing he was that close, he got hungry for the cross country season," Warriors coach Monte Larsen said. "I think that was motivation for him as well."
Larsen had a hunch Bryan had a chance to make it to state after he won a meet in Storm Lake earlier in the season.
"When (Issac) came out, I was excited, but I didn't know a year later he'd be qualifying as an individual," Larsen said.
Roder aims for title
Roder is ranked second in the final Class 1A individual rankings, only trailing Nodaway Valley senior Joshua Baudler.
Roder's time Thursday at the Ridge View state qualifying meet was 16:34, which was the second-fastest last week in Class 1A.
Baudler had the state's fastest time in the 1A field, as he won the Mount Ayr meet in 16:25. Madrid's Jason Renze was third statewide in 16:37, which won the Marshalltown meet.
The Jays return to state as a team, and enter Saturday's meet ranked sixth.
Lawton-Bronson breaks the ice
For the first time in its school history, Lawton-Bronson will be represented at the state meet.
On the boys' side, sophomore Aziah Ashley and freshman Theo Moseman will be the first Eagles runners, and freshman Jolee Mesz will represent the Eagles girls.
Eagles co-coach Jason Carlson could see the progress that trio made when they were running at the middle school level.
At the beginning of the season, all three of them wrote down the goal of qualifying for the state meet.
Carlson said that when he saw how hard they worked, that goal wasn't too far out of reach.
"They're the ones really pushing the limits, pushing themselves," Carlson said. "There's no recipe for it."
2009 Drake Relays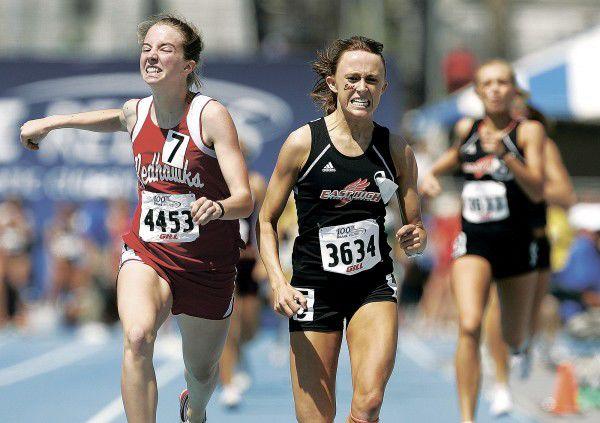 2010 Drake Relays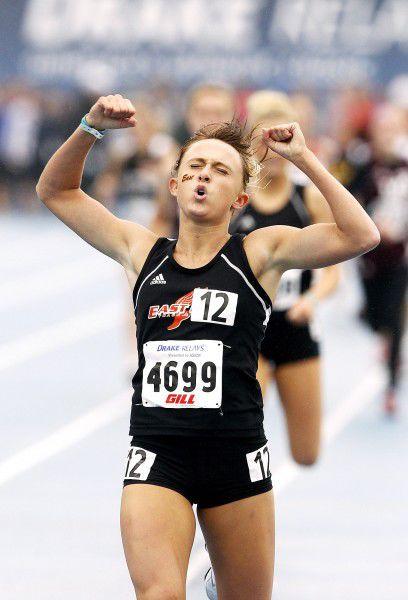 Cross country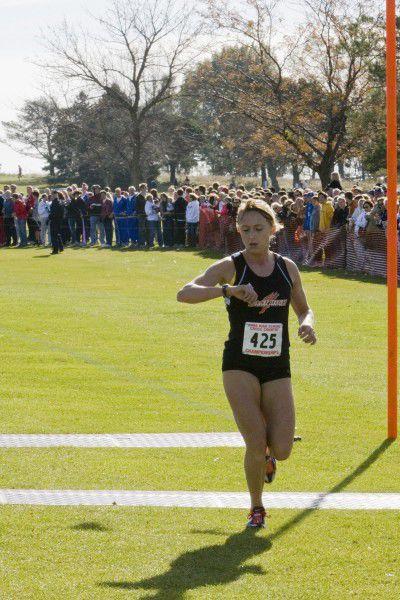 2011 Drake Relays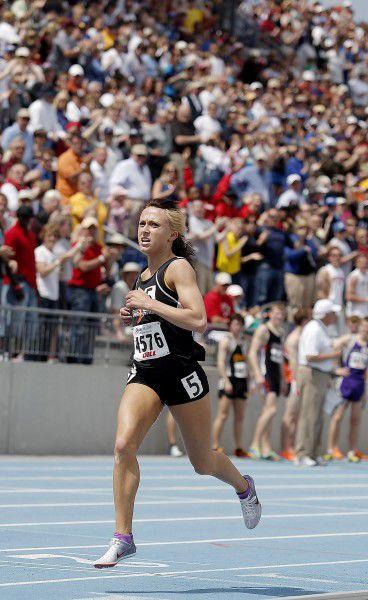 Drake Relays celebration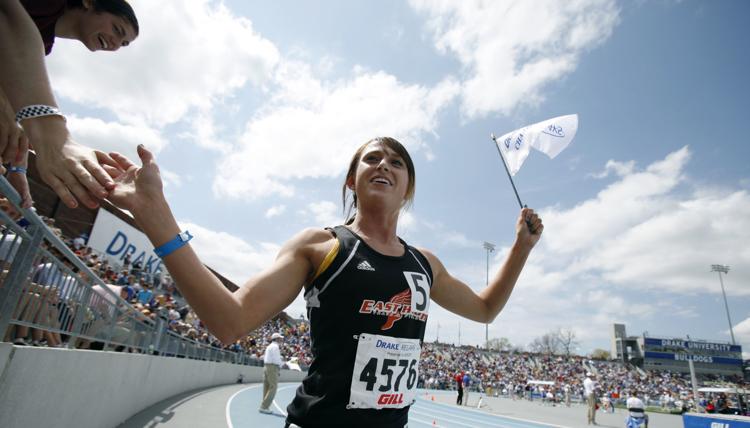 State relay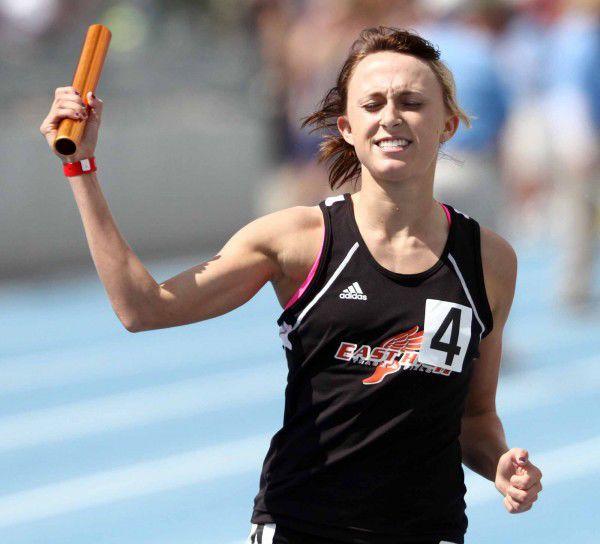 1,500 meters state
Shelby Houlihan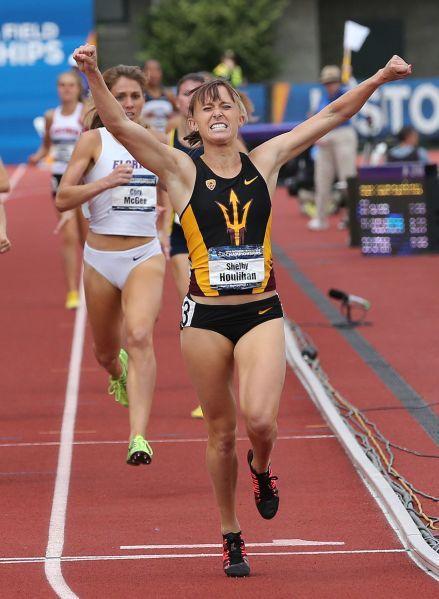 2015 Drake Relays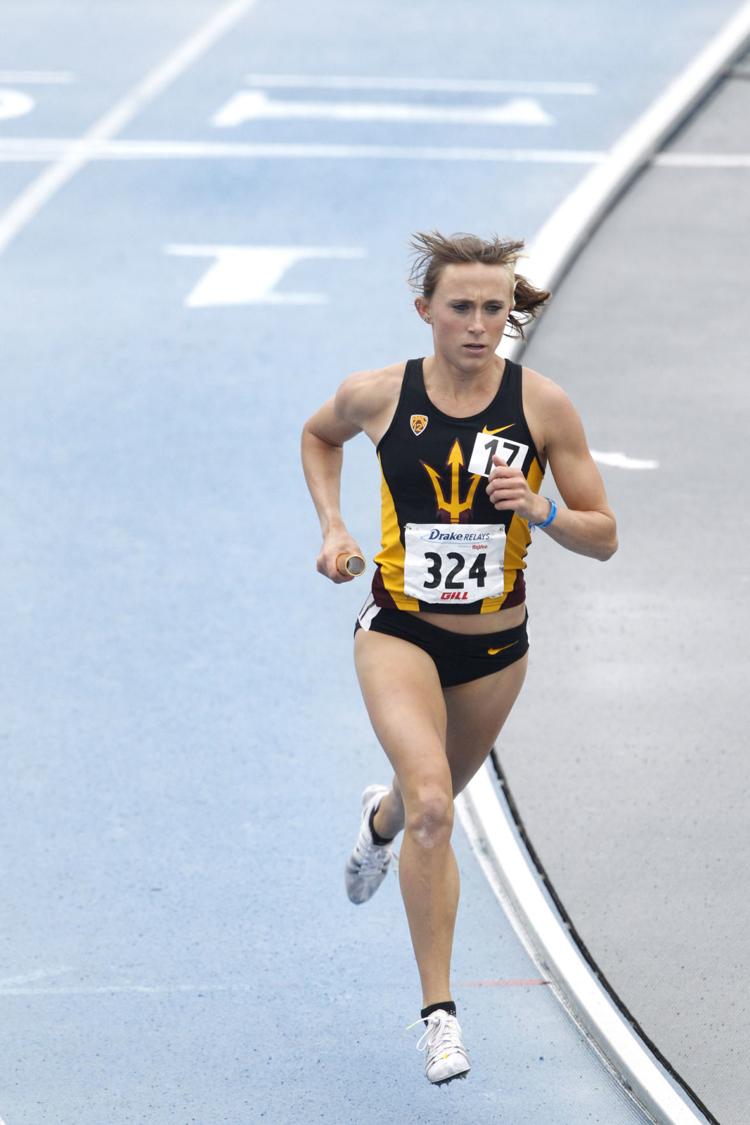 2015 NCAA championships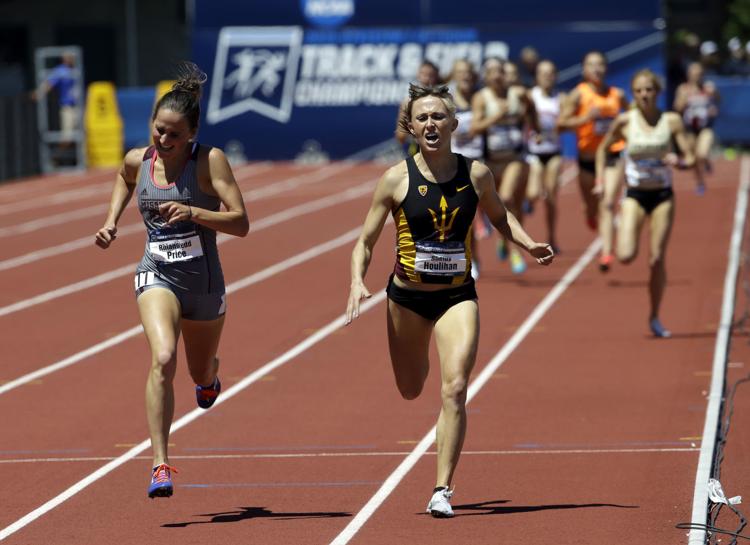 2016 U.S. indoor championships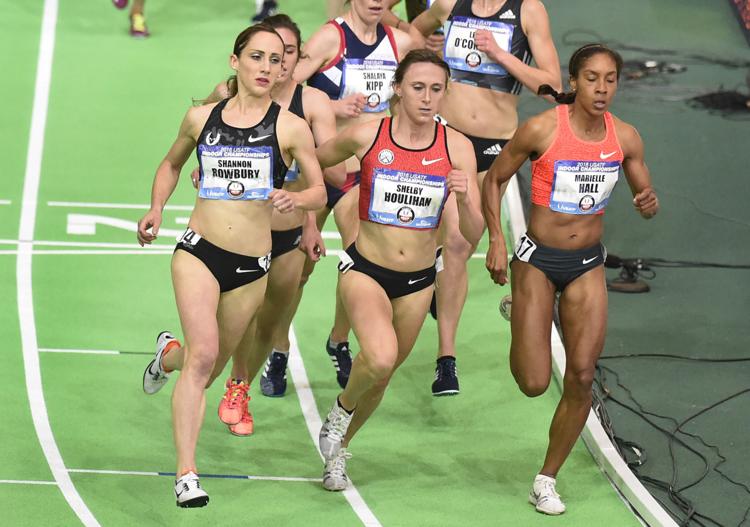 Shelby Houlihan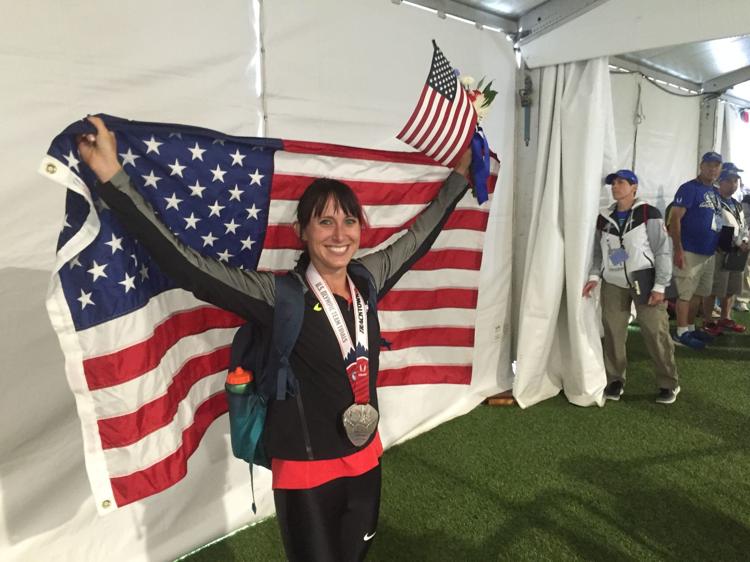 Rio Olympics Athletics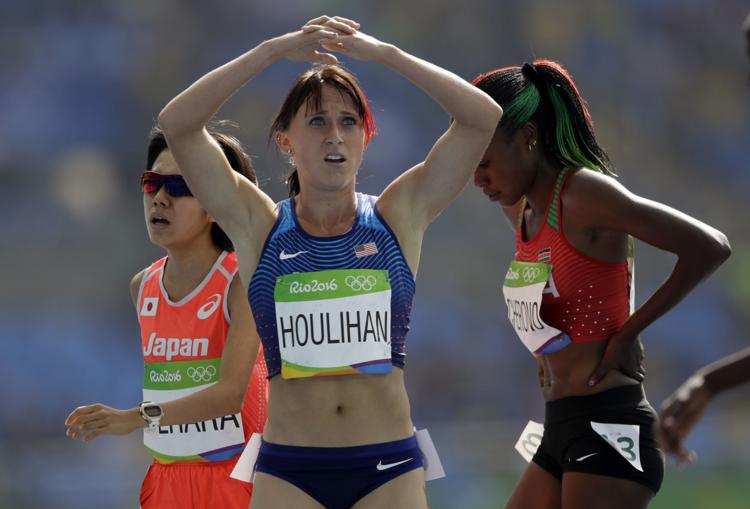 2017 Drake Relays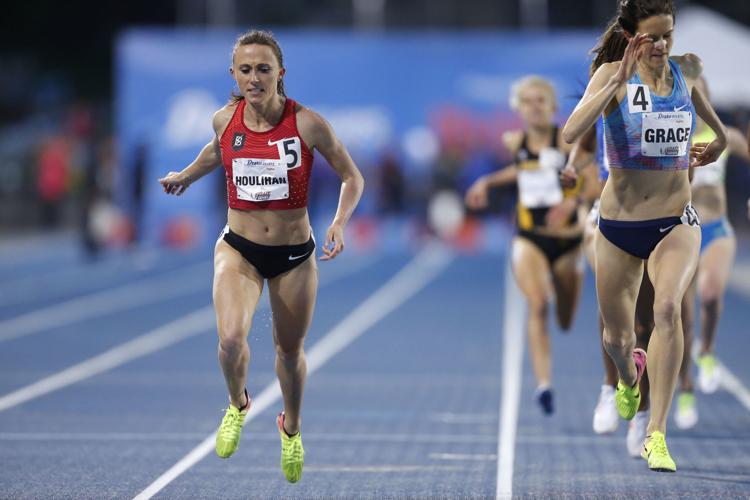 2017 U.S. championships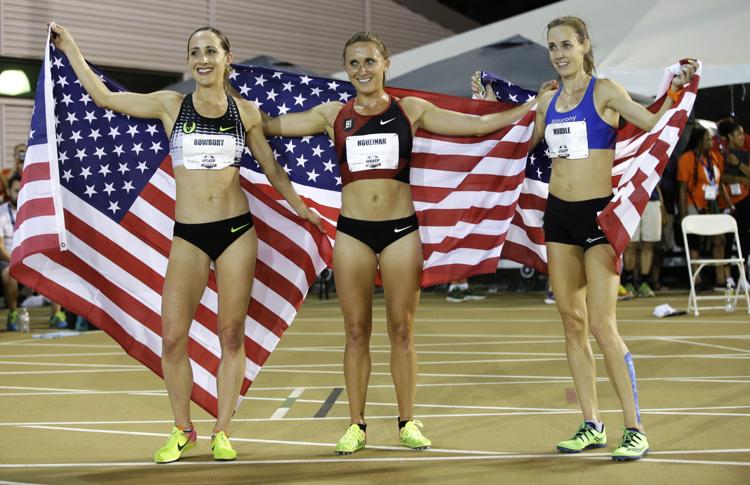 2017 world championships
Cross-country title