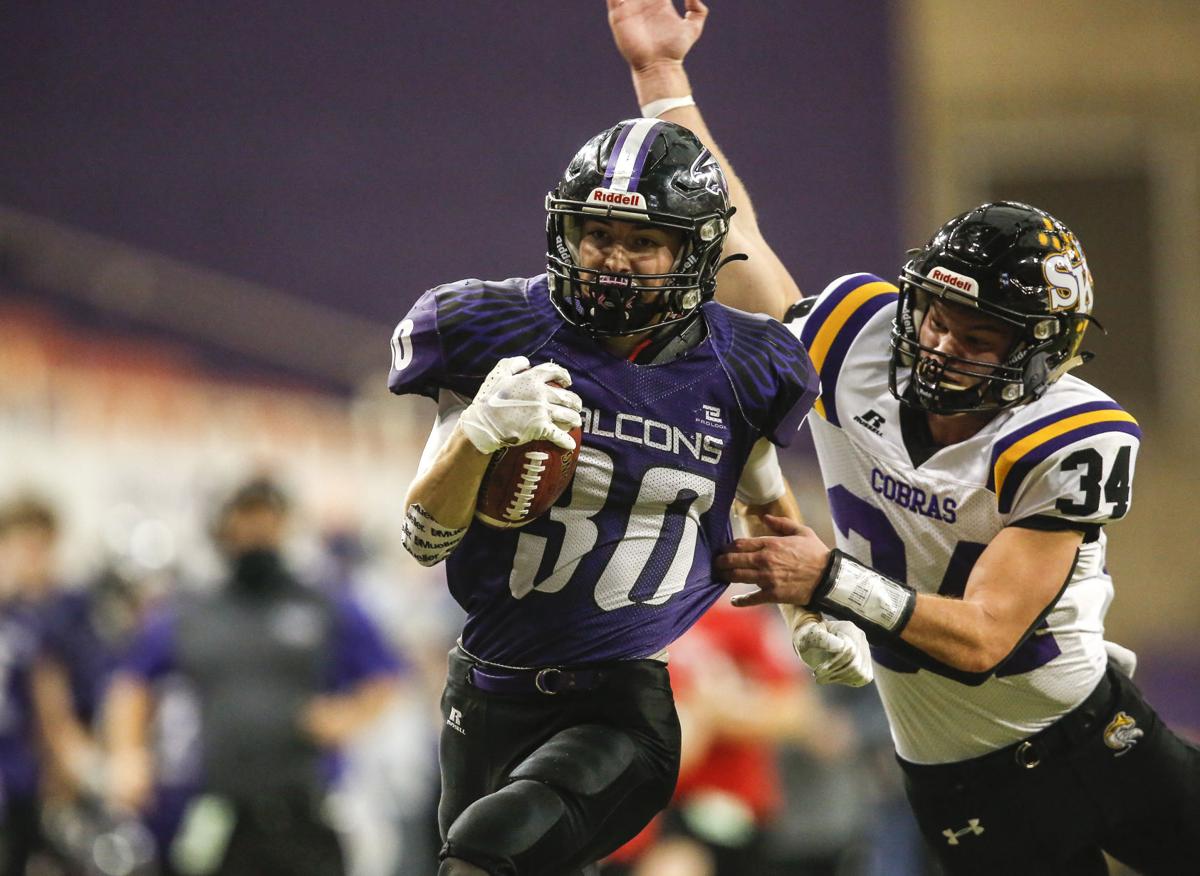 Last season the Falcons (which consist of the towns of Odebolt, Arthur, Battle Creek and Ida Grove) won the Class 2A state title, the first championship in any of the towns' history.
Because of the co-op's enrollment numbers, OABCIG dropped down to Class 1A this season, meaning the Falcons can't defend the 2A title but they can still become back-to-back champions.
OABCIG has been the favorite in 1A since the first Iowa Associated Press high school poll came out with the Falcons ranked as No. 1.
The teams behind them have shifted around but one team consistently remained in the top three — Van Meter, which lost the 1A state title game to West Lyon last season.
After beating South Central Calhoun in the semifinals, the Bulldogs are back in the Class 1A state title game where they face OABCIG (11-0) at 10 a.m. on Friday at the UNI-Dome in Cedar Falls.
OABCIG coach Larry Allen said nothing changes for his team going into the title game, which has gotten the Falcons this far for the second season in a row.
"I think for the most part, we are just focused on ourselves," Allen said. "Every game, just try to pick up their tendencies, pick up their defense, what kind of schemes they run at you and where the openings will be. When we are on defense, get a few stops and we are very confident in our offense. Force them into some second-and-long, third-and-long situations.
"We are just excited to be playing. When you started back in April, we weren't sure if you were going to be able to play. Now one more week is all we have left."
Van Meter (11-0) relies on the ground game since the Bulldogs have rushed for 2,857 yards and 6.5 yards per carry but they also have a stable passing game. Junior quarterback Jack Petit has completed 62.1 percent (77-of-124) of his passes for 1,187 yards and 18 touchdowns. He's only thrown two interceptions. Maddox Artzer has 22 receptions for 382 yards and Chris Schreck has 21 receptions for 339 yards. Ganon Archer only has seven receptions but six have gone for touchdowns.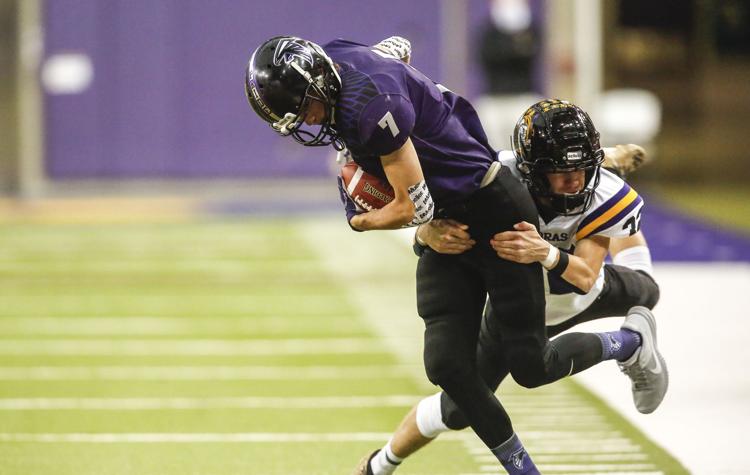 Dalten Van Pelt leads the Bulldogs' ground game with 1,767 yards and 19 touchdowns on 250 carries, 7.1 yards per carry. Petit has 866 yards and 16 touchdowns on 122 attempts, 7.1 yards per carry.
"I think they prefer to run the ball. They have a nice one-two punch with their running back and quarterback and they feed off each other well," Allen said. "Their passing game isn't as vertical, it's more shorter throws that they convert into longer gains. We have to take that away and dictate that a little more."
It's the second straight week where Falcons defensive coordinator Travis Chizek has had to prep for a strong rushing team.
Last week it was Sigourney-Keota and while the Falcons struggled a bit in the first half, they allowed only 14 points and only gave up seven in the second half and that touchdown came late.
Under Chizek's tutelage, the most points the Falcons have allowed are 22 in a 49-22 victory over Underwood on Oct. 2.
"He has such a good rapport with the kids and they believe what he is telling them," Allen said. "It says a lot about him and the relationship he has with the kids. The kids really really respect him and trust him."
The Falcons have 15 interceptions, five by junior defensive back  Easton Harms and three by Iowa safety recruit Cooper DeJean, and eight fumble recoveries.
Senior Geo Ehrig, who stopped a fake punt last week, has 59 tackles and five are for loss. Junior Ethan Shever has 75.5 tackles, DeJean has 46.5 and junior Zach Hemer has 44.5.
Van Meter's defense has only allowed more than 20 points only once this season, a 49-23 victory over Pella Christian in the first round of the playoffs. The Bulldogs have four shutouts on the season.
OABCIG's offense is the best Van Meter will see this season. The Falcons have only been held under 40 points once this season, a 27-21 victory over Spirit Lake in the second week of the season.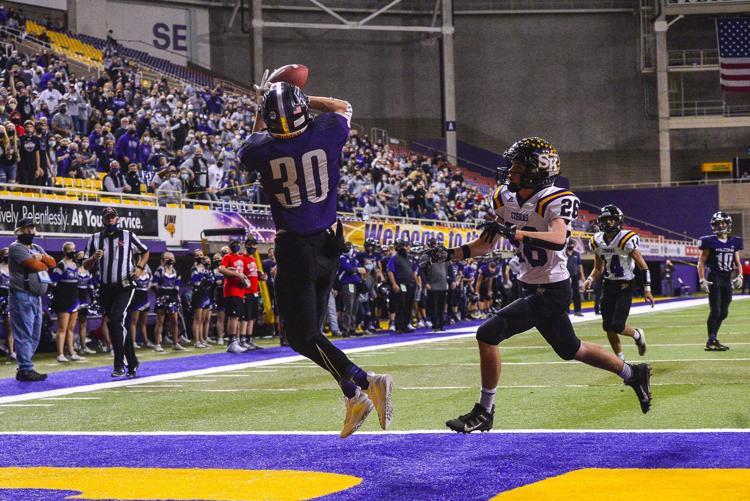 Van Meter's defensive success starts with its front seven. The Bulldogs have 54 tackles for loss, led by Casey Trudo's 15.5. He also has 51 tackles. Junior Lincoln Olsen has seven tackles for loss and 45.5 tackles. Casey Sieck has 53 tackles.
Allen said the offensive game plan will remain about the same.
"I think it's just a similar approach we've had every game. Cooper does an outstanding job of finding the open guy. His elusiveness will be key and he has that knack for avoiding those rushes. It's tough to chase him a big guy like him around for four quarters," Allen said. "He's probably going to have to use his legs more this week and that's an effective weapon for us as well."
DeJean has 1,162 rushing yards this season with 22 touchdowns on 116 attempts, good for 10 yards per carry. He's passed for 3,129 yards with more than 400 of those coming last week. He has 32 touchdowns.
DeJean's favorite target is Harms, who has 56 receptions for 931 yards and 13 touchdowns. Griffin Diersen has 30 catches for 574 yards and nine scores and has rushed for 469 yards and 13 scores. Cameron Sharkey has 37 receptions for 633 yards. Trust Wells returns and he has 485 yards receiving and Kolton Knop has 376 yards.
PHOTOS: OABCIG defeats Sigourney-Keota in semifinals
State Football 1A OABCIG vs. Sigourney-Keota 1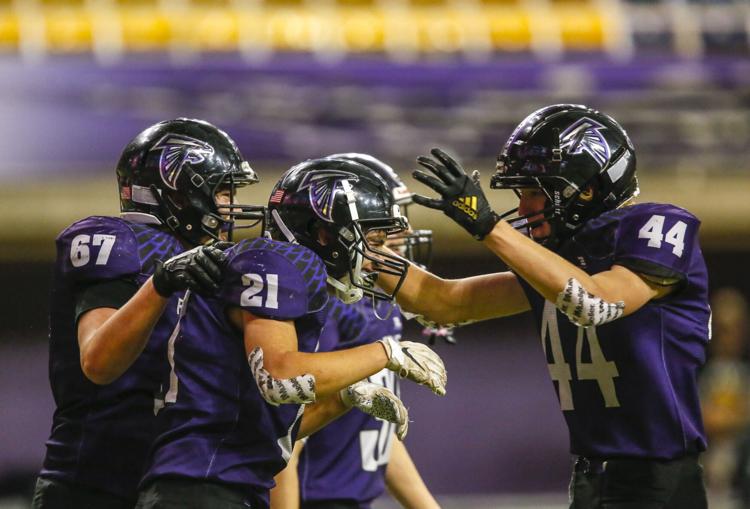 State Football 1A OABCIG vs. Sigourney-Keota 2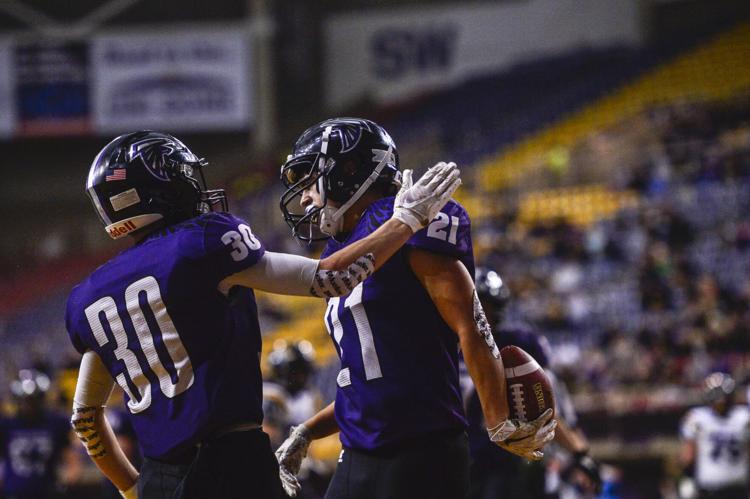 State Football 1A OABCIG vs. Sigourney-Keota 3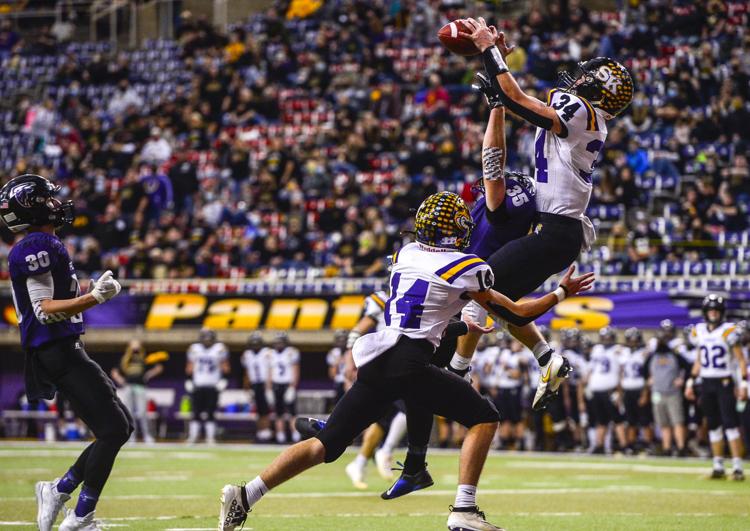 State Football 1A OABCIG vs. Sigourney-Keota 4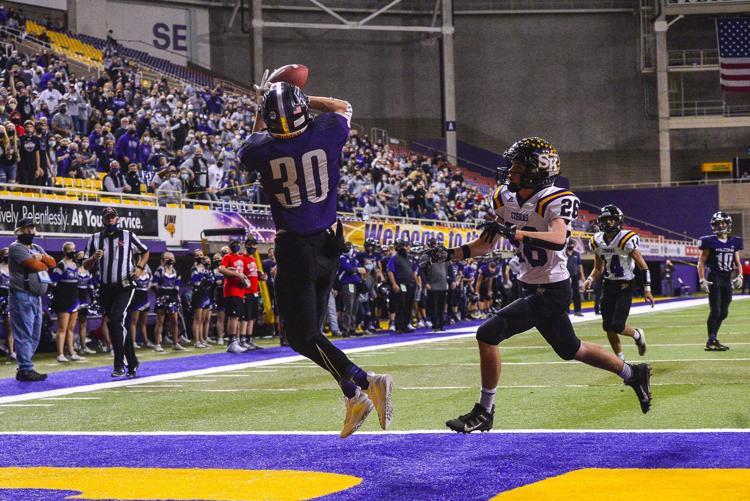 State Football 1A OABCIG vs. Sigourney-Keota 5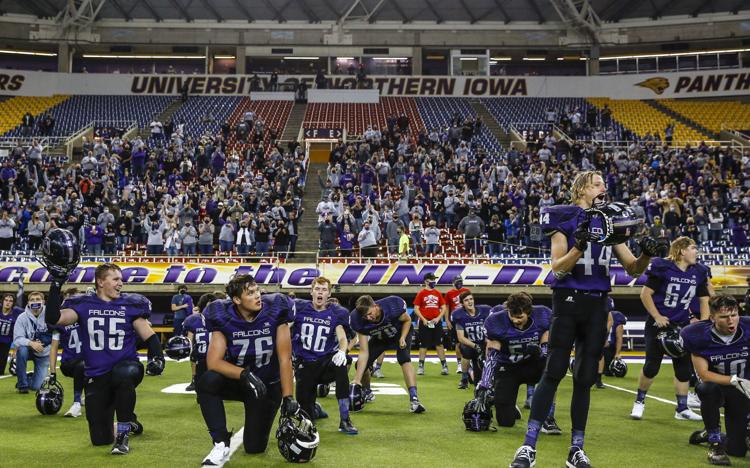 State Football 1A OABCIG vs. Sigourney-Keota 6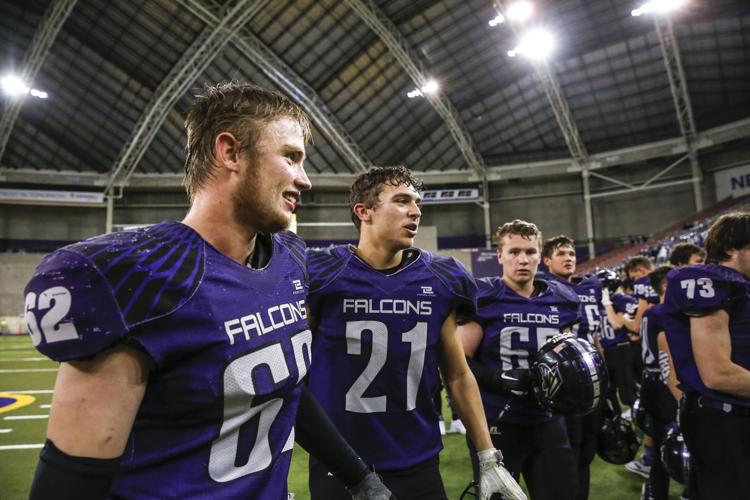 State Football 1A OABCIG vs. Sigourney-Keota 7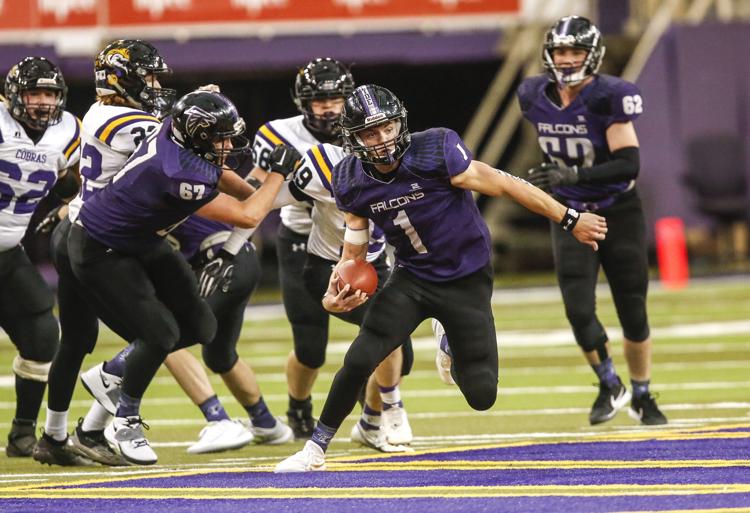 State Football 1A OABCIG vs. Sigourney-Keota 8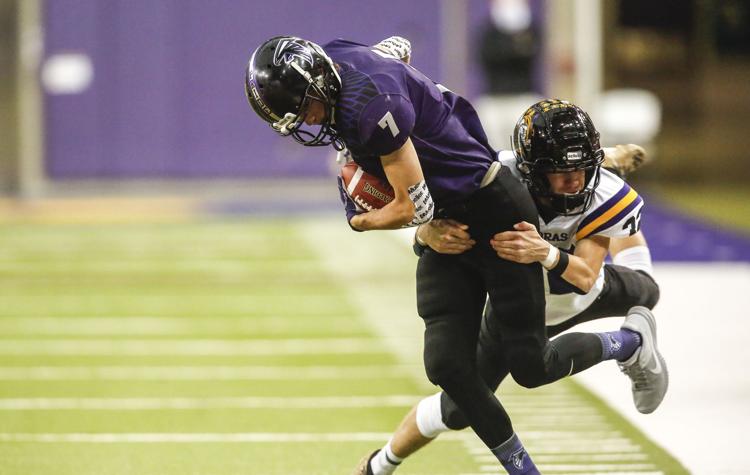 State Football 1A OABCIG vs. Sigourney-Keota 9
State Football 1A OABCIG vs. Sigourney-Keota 10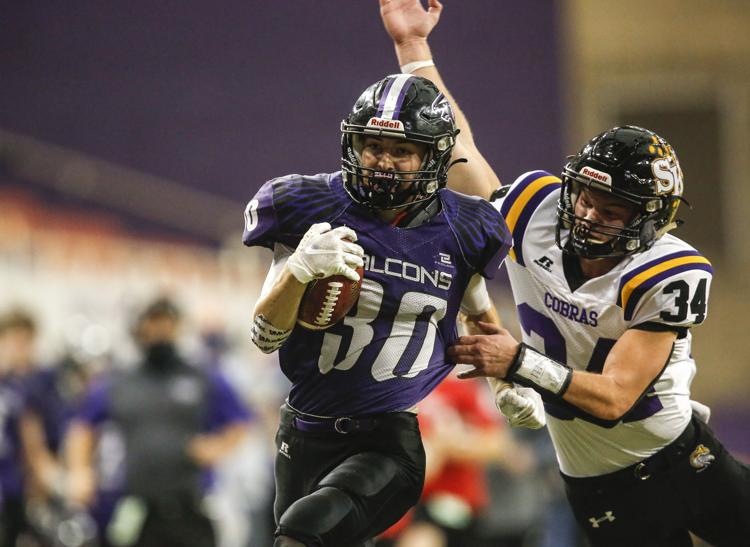 State Football 1A OABCIG vs. Sigourney-Keota 11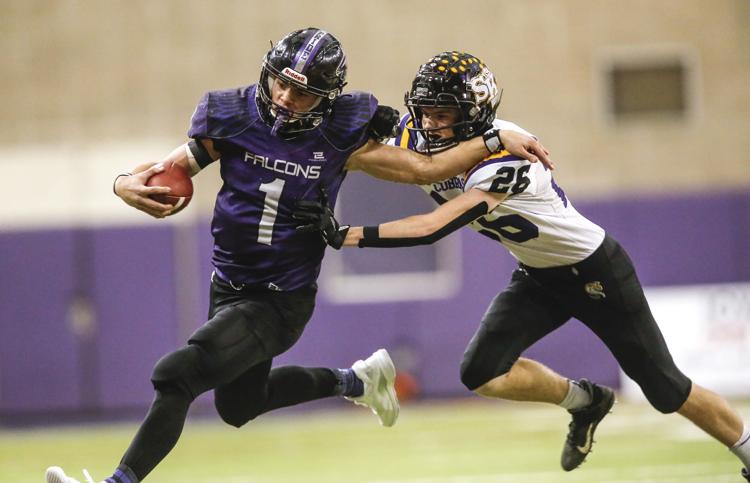 State Football 1A OABCIG vs. Sigourney-Keota 12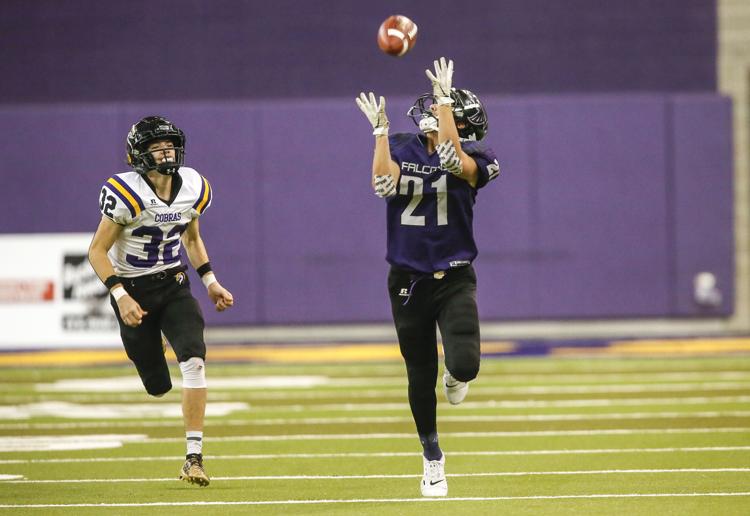 State Football 1A OABCIG vs. Sigourney-Keota 13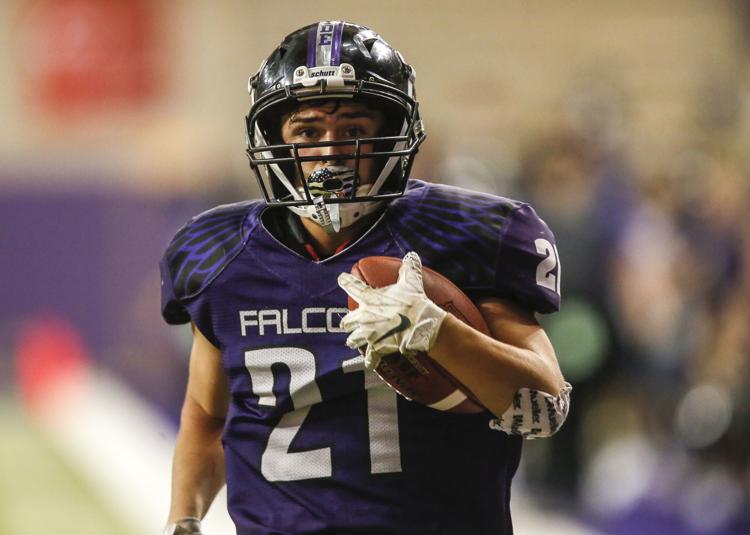 Get in the game with our Prep Sports Newsletter
Sent weekly directly to your inbox!