IDA GROVE, Iowa -- Over the last couple years, the OABCIG High School volleyball team has had a motto: "Hold the rope."
The Falcons certainly had a tug-of-war match against Siouxland Christian on Tuesday night, but the Falcons came out on top with a five-set win over the Eagles, 25-20, 23-25, 25-15, 16-25 and 15-11.
That motto, according to Eagles coach Holly Nuetzman, is to play every point and not let any of their teammates slip from the grip.
"If you give up, then the people around you start to slip, and it's been our motto for the last couple years," Nuetzman said. "It's what we live by."
OABCIG started out the fifth set on an 8-1 run, and Falcons senior middle hitter Corin Bower had three kills in that run that ramped up her team on senior night.
Sarah Petersen also had an ace in that run, and Bower's third kill forced Siouxland Christian coach Don Craig to call timeout to stop any further momentum.
Before the set started, Nuetzman reminded her team that in 2018, the Eagles won in a five-set match in Sioux City.
The seniors quickly realized that and didn't want the Eagles to spoil the fun on senior night.
"It's coming down to the (Western Valley) Conference race, and again, we're right there at the top," Nuetzman said. "I told them that this is it, and we have to go. We were on our home floor, and they knew what they had to do on the floor."
Liz Zobel, one of the Falcons' eight seniors honored before the match, led with 15 kills. Bower had 10 kills.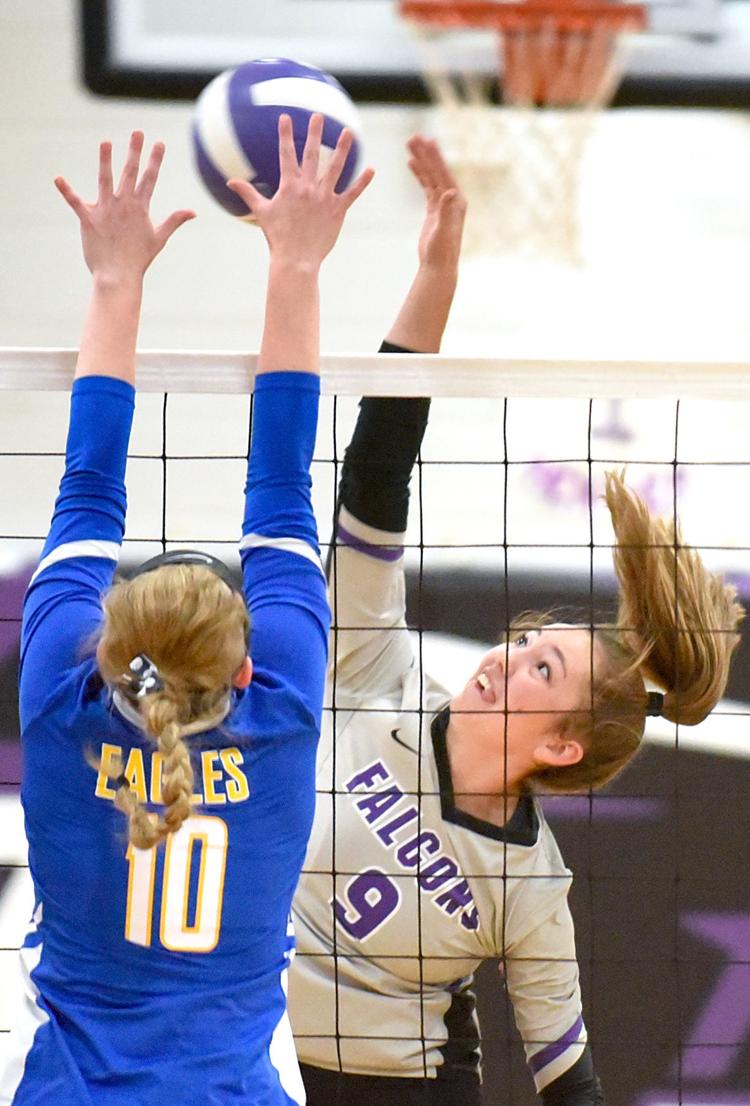 Siouxland Christian fought back as close as it could. The Eagles chipped their deficit back to back to within three points on three separate occasions, and even though the Eagles couldn't piece together as long of a run that the Falcons did, Eagles senior Riley Doenhoefer had three aces in the fifth set.
"Riley, being the senior, she's been here before," Craig said. "You can see it on the court. She's a lot more confident. She wants the ball. She's ready to go no matter what."
You have free articles remaining.
The Eagles have been learning throughout the season that they are competitive and they don't need to worry about who is on the other side of the floor.
Sure, the Eagles only have nine players on their roster, but the small roster believes that they can compete for a WVC title.
The Eagles started that realization earlier this year in the Cherokee tournament. There, Siouxland beat Cherokee, then took a set from East later that day.
"I think they realized they can beat anybody," Craig said. "OABCIG is a big school and we can compete with big schools. Our girls are realizing that they can play volleyball."
Siouxland Christian's biggest lead in set No. 2 was a 13-8 advantage, predicated on a 6-1 run.
Sophomore Sydney Seggerman had a pair of kills during the run, and Payton Doenhoefer earned an ace.
The Falcons tied the set at 15-15, but the Eagles went on a late 3-0 run that had a Riley Doenhoefer ace, a Payton Doenhoefer kill and a Falcons error. That was enough cushion to give the Eagles the advantage to win the second set.
"(Riley and Payton) put a lot of time in the offseason," Craig said. "It's paying off on the court. They both swing well. Their a great blessing to our team."
Riley Doenhoefer led the Eagles with 19 kills and five aces, while Payton Doenhoefer had 10 kills.
Seggerman also had 10 kills.
Riley Doenhoefer closed out a 5-0 run in the fourth set with back-to-back aces. The Falcons committed two hitting errors late in the set that set up the two aces.
Siouxland Christian's next match is Thursday at home against MVAOCOU, and the Falcons' next time on a volleyball court is Oct. 15 in Ida Grove against West Monona.
Siouxland Christian-Whiting vs Kingsley-Pierson football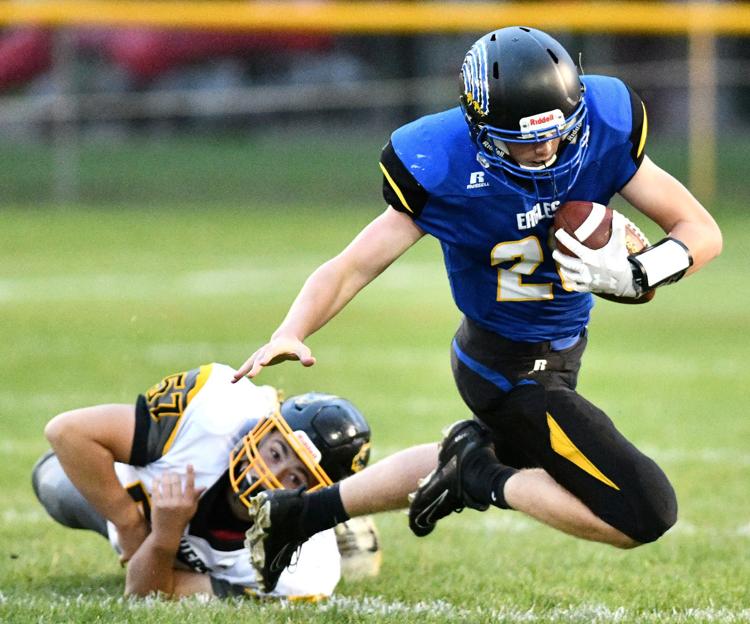 Siouxland Christian-Whiting vs Kingsley-Pierson football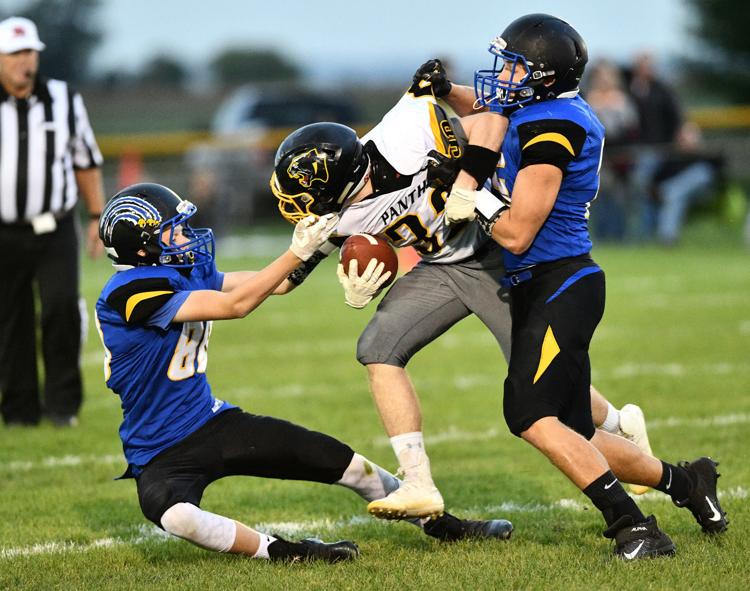 Siouxland Christian-Whiting vs Kingsley-Pierson football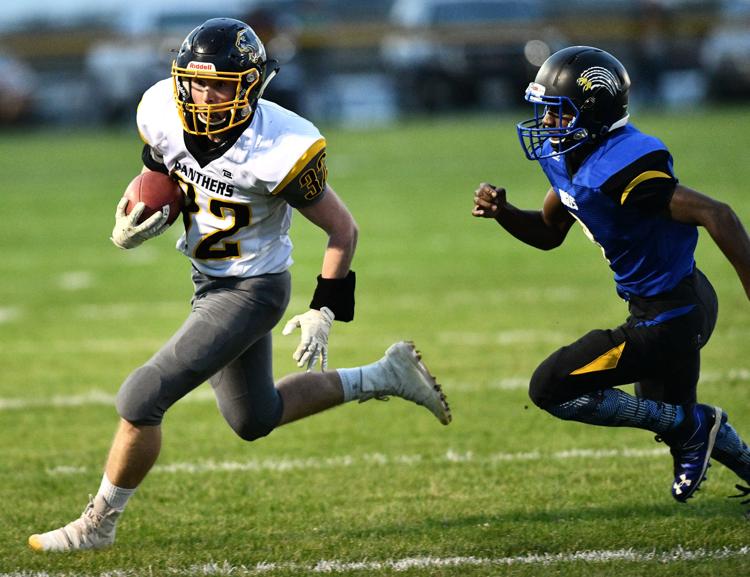 Siouxland Christian-Whiting vs Kingsley-Pierson football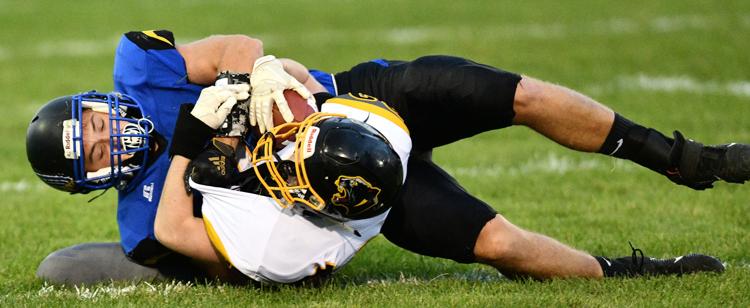 Siouxland Christian-Whiting vs Kingsley-Pierson football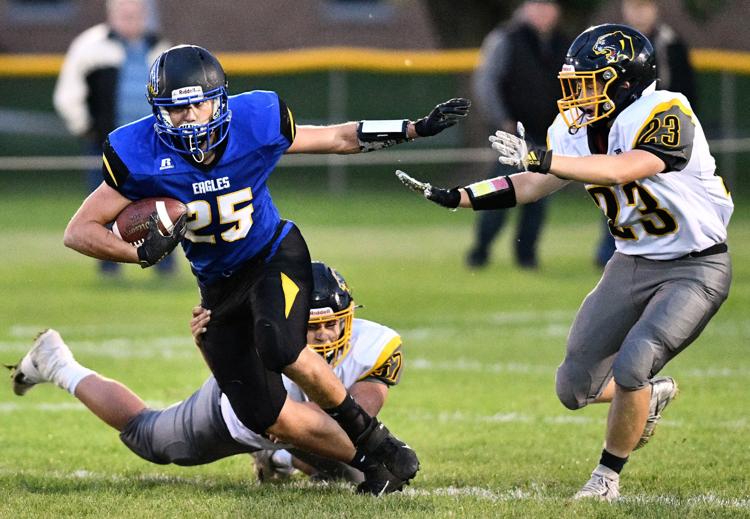 Siouxland Christian-Whiting feature #1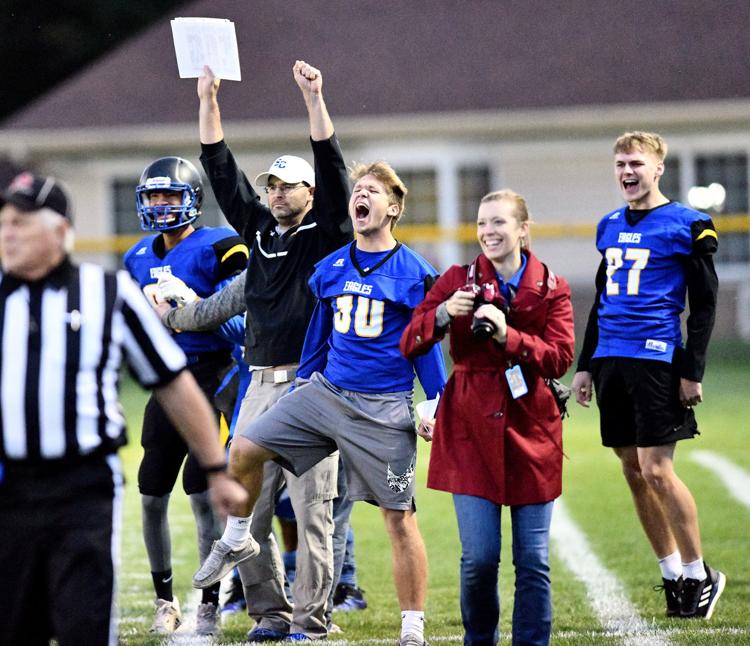 Siouxland Christian-Whiting vs Kingsley-Pierson football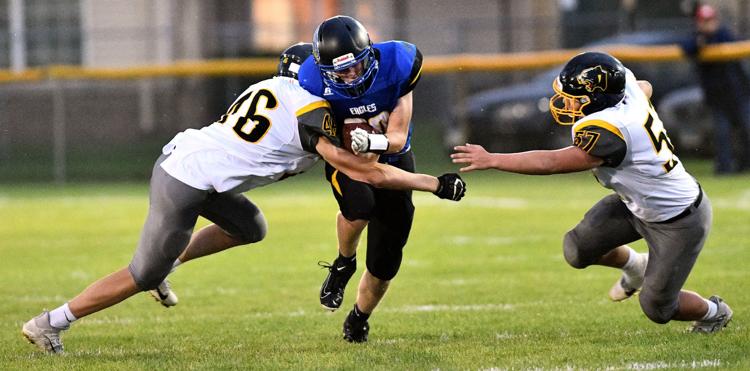 Siouxland Christian-Whiting feature #3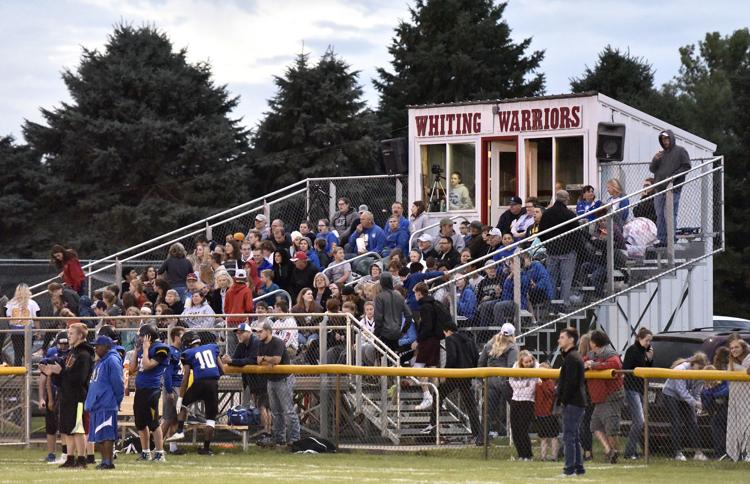 Siouxland Christian-Whiting vs Kingsley-Pierson football