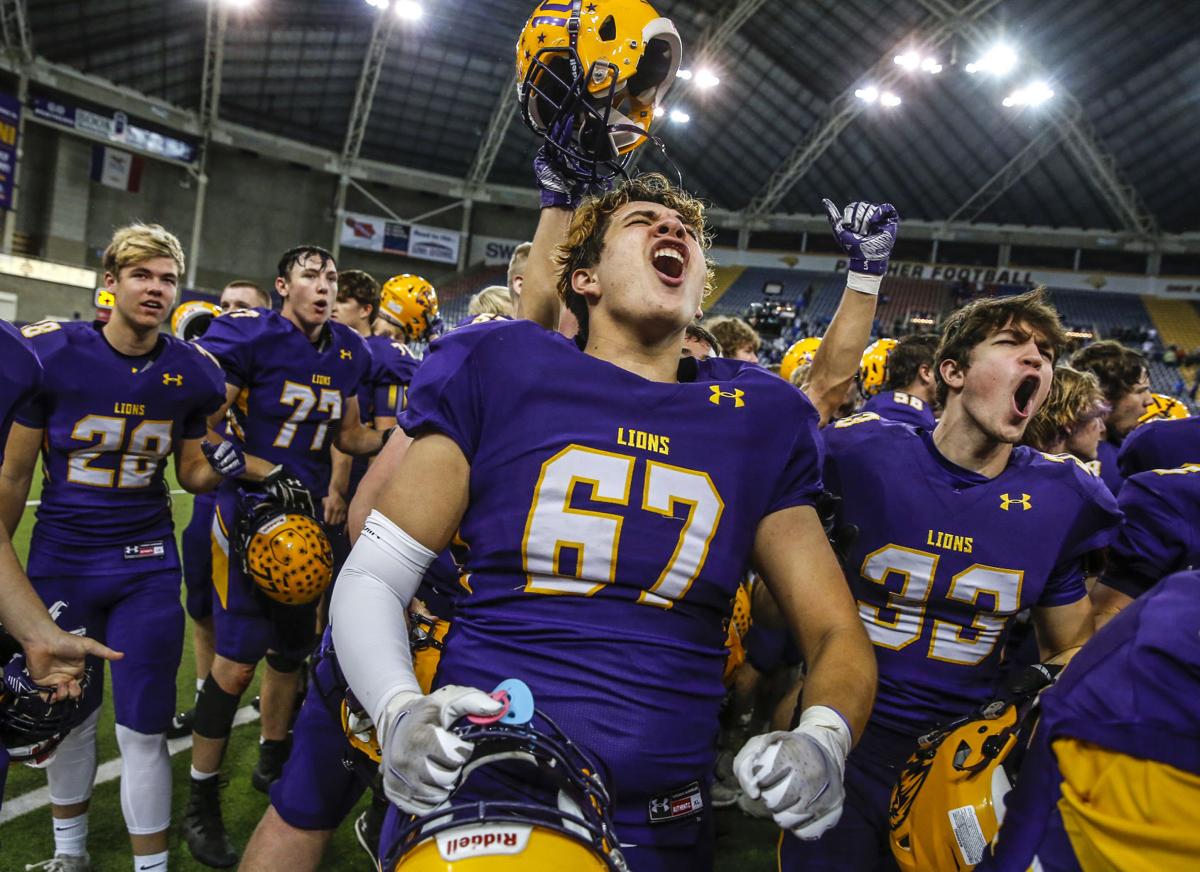 Central Lyon/George-Little Rock's offensive line may be a bit undersized but the combination of Dylan Winkel, Josh Riibe, Lyle Moore, J.J. VanderZee and Cael Schulte have held their own time-and-time again against plenty of physical competition.
Those five have had to face West Lyon and Unity Christian twice, along with Sioux Center's and Estherville-Lincoln Central's strong defensive fronts.
Friday's Class 2A state title game might be the toughest test all season for the Lions' front five when they face a Waukon front seven that has 83 tackles for loss on the season.
Those five have never shied away from a physical contest before and CL/GLR coach Curtis Eben feels the offensive line, which he admits is a bit stronger on the right side, will hold its own once again on Friday.
"We played a pretty physical schedule and we have stayed healthy," Eben said. "(Waukon) may be good upfront. We just have to attack them and hold them accountable on the front side and back side. It might be some small holes and gaps and that's what our running backs have to do."
Central Lyon/George-Little Rock (11-0) plays Waukon (9-1) for the 2A state title at 2 p.m. on Friday at the UNI-Dome.
The key for the Lions' offense line, along with halfback Kalen Meyer, is to try and find a way to slow down Waukon linebacker Lincoln Snitker and defensive end Brennan Sweeney.
The Indians' defense has plenty of players who can get in the backfield.
But it's Snitker and Sweeney who lead the charge.
Both have 21 tackles for loss. Snitker leads the team with 62.5 total tackles.
"He's a great player and makes plays," Eben said. "He attacks downhill and we have to know where he is at and the lineman have to know where he is going to come. Hopefully, it's hat on hat and we can get Zach (Lutmer) running."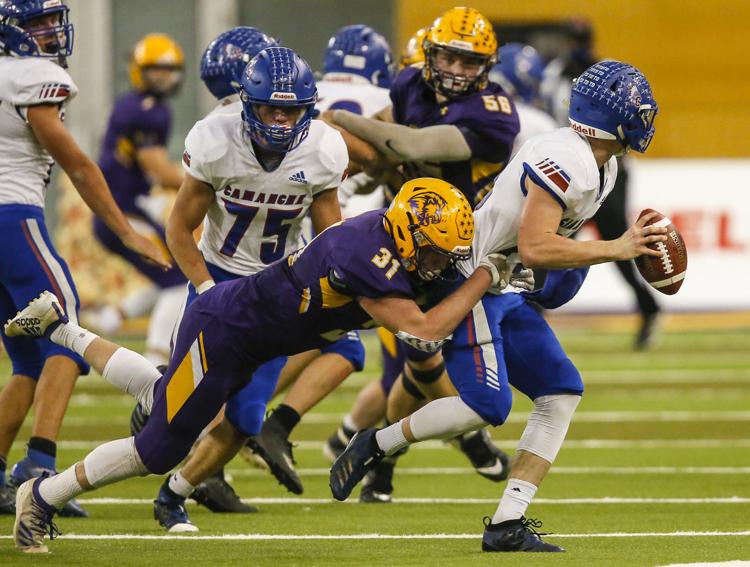 The Lions have only been held under 25 points twice this season.
The Lions scored 34 points in the quarterfinal win over West Lyon and 41 last week against Camanche along with more than 400 yards of total offense.
Quarterback Zach Lutmer, a sophomore, has passed for 1,142 yards and eight touchdowns but most of his damage is done with his legs. Lutmer has rushed for 1,508 yards, the fifth-most in 2A, and 21 touchdowns, the second-most in 2A, this season. He's averaging 8.7 yards per carry.
Meyer follows with 524 yards and 15 touchdowns on 94 carries. Cooper Spiess has 346 yards receiving and four touchdowns and Luke Rasmussen has 264 yards receiving and three touchdowns. Taylor Putnam only has 13 receptions but for 284 yards, a 21.8 yards per reception average.
"We've played good football on the offense. We had 400 yards of total offense leading up to this," Eben said. "We have momentum rolling into this game and the guys feel confident and know the game. In-game adjustments will be key for us, which is no different than other week. Get guys lined up to where they need to be and get the playmakers in open space."
Defensively, the Lions have only allowed more than 20 points once this season.
CL/GLR has 19 interceptions as Lutmer and Spiess have four each and Jacob Pytleski has three.
Winkel has 35.5 tackles, 6.5 for a loss and Moore has five sacks, six tackles for loss and 30.6 tackles. Rasmussen adds 38 tackles and six for a loss and Kayden Van Berkum has 36.5 tackles, 5.5 for a loss. Meyer leads the team with 52 tackles.
Waukon leans on the run but senior Creed Welch has passed for 1,163 yards this season with 14 touchdowns. He's also rushed for 672 yards and 11 scores.
Welch suffered an injury in the first half against Prairie City-Monroe last week and Sean Cooper took over. Cooper passed for 12 yards and ran for 27.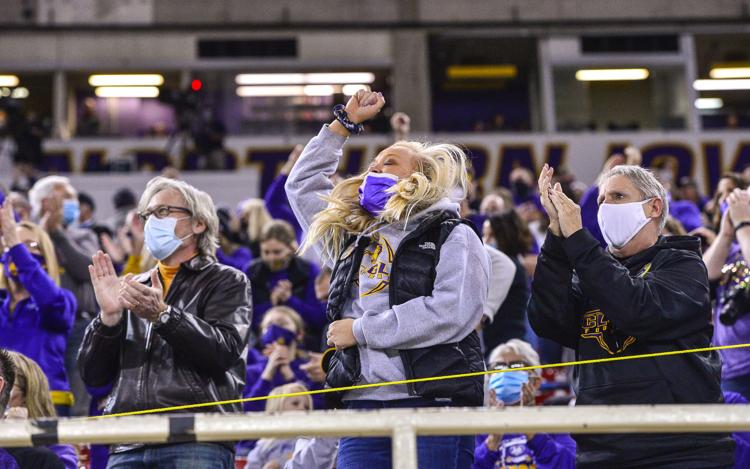 The Lions are preparing as if Welch will be ready to go for the title game.
"Don't know the status but you have to plan on him playing. Their backup does some things well and it doesn't change their running dynamic," Eben said. "Welch is a good player but they have a lot of talented players around him."
Ethan O'Neill carried Waukon's offense last week with 192 yards. He has 1,098 yards and 19 touchdowns on the season.
"He has quite a few rushing yards and he runs the ball hard. We gotta have hats on hats and the linebackers and safety going downhill. Fill the gaps. You aren't going to stop him, you have to slow him down. Put them in second-and-long and third-and-long situations," Eben said. "I think right now, our strength is our run fit with the front seven to eight guys in the box. That's definitely a benefit for us."
Get in the game with our Prep Sports Newsletter
Sent weekly directly to your inbox!