MOVILLE, Iowa – Rylee Wright is back to doing what she loves, running and competing.
The Kingsley-Pierson senior returned to the cross country team this season after missing all of the 2016 campaign, and you wouldn't know that she missed any time at all.
Wright, who competes for the combined Woodbury Central/Kingsley-Pierson squad, has run in five meets thus far this season and has not finished below third in a race.
"It feels really good to be back and I feel like I worked really hard to come back and to be better from what I was," said Wright after finishing second behind teammate Suzanne Putze in Tuesday's Woodbury Central Invite in Moville. "I feel a lot better than I was, I feel like I push myself harder.
"Having a better team really motivates me and I think it motivates all of us."
Wright is one of three seniors on the WC/KP squad, along with Putze and KayLynne Bechen, for a unit that has risen to No. 2 in the Class 2A rankings as it seeks a state meet berth as a team for the second time in school history and first since 2014.
"I knew we were going to have a good team, than actually running with them made it feel like a lot much better," she said. "It's really great running with them."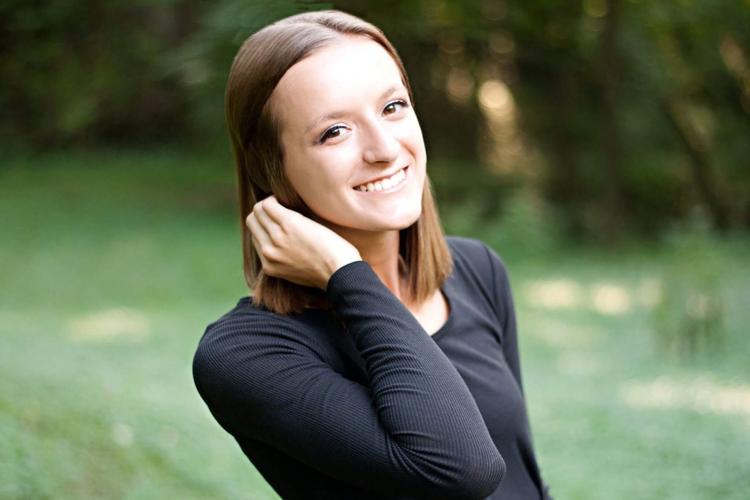 Wright, who missed her sophomore year of track and her junior season of cross country, showed great strength and was fully supported by her teammates while away.
"They helped me a lot, they would check up on me," said Wright. "I have a lot of people behind me, way more than I ever thought I would. It's been great, it's definitely helped me.
"It sucked watching everybody, like be successful. I do like running just like watching them run it really did suck. I was cheering them on the whole time that was more my main focus."
Wright was a state qualifier each of her first two seasons, winning her one and only individual race of her career as a sophomore at the state qualifying meet in Orange City.
It's not unusual to see teammates Putze and Wright running side by side in fact in Tuesday's meet they finished 1-2 while Bechen was third and another teammate Makayla Archer fourth.
"I'm so proud of her, she just came out and she pushed me and it's amazing that she is right back up here with me," said Putze. "I knew that was her, she is just such a fighter, she always surprises me.
"She is always right up there, it's really amazing for me to see, especially that Heelan meet (season opener). (It is) special to have her back, it really felt like she has just always been there, always been there right beside me."
The push now continues for Wright and her WC/KP teammates as they look to continue the strong start to the season.
"I think she'll continue to get better, that's kind of her forte, she continues to get better through the season," said WC/KP co-coach Jill Gallagher, who directs the girls and boys teams along with Dean Harpenau. "There is something about her every year she did that, and by the end she tends to peak. That's what I expect and hoping for. The times she is giving us right now are great from the past and I think she will get better after every meet."
Now the senior trio which has helped WC/KP win four team titles out of five meets this season, is looking to have one of the best season's in team history.
"We've been here since freshman year together, even when Rylee wasn't running she was supporting us through our season," said Putze. "It's an amazing feeling to have the runners right with you that are not only teammates but friends, that we can do this together. If you have a runner that you can go through all four years with you can push each other, it means so much more they are always there to push you when you want to have an easier day or it's not going well. They are always there to get you back on your feet."
Wright battled through the adversity to get back to running the same way she was before her time away, something that she knew had to happen.
"I had a big push, I knew I wanted to be just as good as I was then which motivated me even more," Wright said. "I really want to go out with a bang and having the team that we do, I'm living up to having that bang at the end of the year."