CLASS 1A
Hull, Iowa - Akron-Westfield was led to the regional title by medalist Autumn Bundy who shot a medalist round of 90 in regional golf action at Rolling Hills Country Club Monday.
Gehlen Catholic was second in the team scoring, 40 shots behind the Westerners' winning 388 score and also qualified for the state meet as a team.
Hinton's Hannah Vondrak was runner up with a 91 while Tori Galles of Remsen St. Mary's took third with a 93.
Alayna Mullinix of Akron-Westfield (94), Brialle Koerselman of Boyden-Hull (97) also qualified while Brooke Koele of Akron-Westfield and Sidney Tritz of St. Mary's shot 98 rounds to earn the final individual tickets to state.
PRIMGHAR, Iowa - Alta-Aurelia was led by medalist Annika Patton, who was an astonishing 17 shots better than anyone else in the field in action at the Class 3A regional meet at Primghar Golf & Country Club Monday.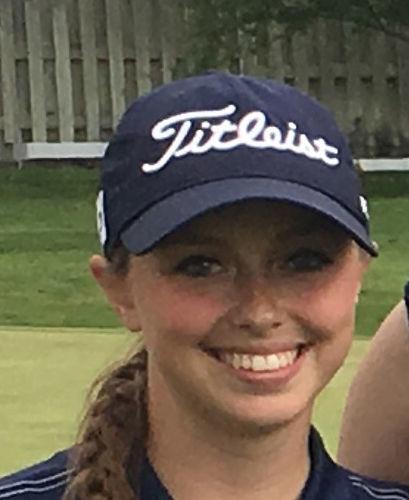 Patton shot a round of 71 and was well ahead of runner-up Whitney Anderson of Sioux Central who shot of an 88. Alta-Aurelia had a 387 team scoring, five better than runner-up South O'Brien. Sioux Central also advanced to the state meet with a 425 team score.
Also qualifying as top individuals were: Rach Sohn (South O'Brien, 90), Lexi Strahley (Harris-Lake Park, 94), Kaidee Weber (South O'Brien, 95) and Shara Wallin (South O'Brien, 99).
ORANGE CITY, Iowa - Unity Christian had the top four individual finishers and went on to claim the regional golf meet at Landsmeer Golf Club Monday.
Unity Christian had a 371 team total and was well ahead of runner-up West Sioux (428) and third-place West Lyon (431).
The Knights' Justine Malenke shot an 89 to win the medalist honors, four shots ahead of teammate Laura Beltman who was runner-up. Kerri Kroeze and Chloe Krommendyk of Unity Christian were third and fourth, respectively, with rounds of 94 and 95. Taylor Richter of Rock Valley and Emily Hulshof of West Sioux also tied with Krommendyk with 95 and qualfied for the state meet.
FOREST CITY, Iowa - Hannah Butler of Okoboji shot a medalist round of 80 to lead her team to the regional title at the Bear Creek Golf Course here Monday.
Grace Butler of Okoboji was also runner-up with an 82 and the Pioneers' Martha Stein third with an 85 round. Okoboji had a team scored of 343 while Crestwood was second in with a 399.
VERMILLION, S.D. — West Central clipped Madison by 14 strokes to win the team title at the Vermillion girls golf tournament Monday.
Lauryn Driscoll shot an 18-hole total 84 to lead West Central to a 361 score. Mya Maxwell shot an 83 to pace Madison to a 367 team score while Alex Carr had a 78 to earn medalist honers for the Tanagers, who had a 375 team score and were third in the team race.
Parkston was fourth in team scoring with 376 and was followed by Sioux Falls Christian (380), Canton (389), Elk Point-Jefferson (397), Dakota Valley (457) and Dell Rapids (472).
Dakota Valley was led by Kyli Vaske (57-48-105) and was followed by Ryley Meyer (54-56-110), Bailey Sample (52-64-116), Lexi Squier (64-62-126) and Kirean Meyer (66-61-127).
Elk Point-Jefferson was led by Aubrie Frankin (45-53-98) and Bailey Berghult (50-48-98) while Sophia Johnson (44-55-99), Emily Henze (49-53-102), Sydney Bousquet (48-55-103) and Elise King (52-53-105) rounded out the Huskie scoring.