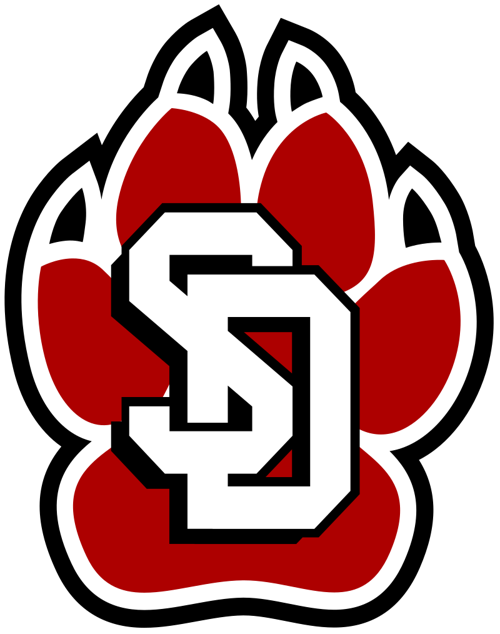 SIOUX CITY — The Bishop Heelan High School girls soccer team fell to 4-7 on the season with a 6-2 loss on Monday to Lewis Central. 
Lauryn Peck scored the first goal of the day for the Crusaders in the 15th minute, on a penalty kick, and assisted on another goal in the 65th minute, this one from teammate Ellie Barber. The halftime score of the contest was 3-1. Heelan goalie Mary Kate Fitzsimmons had six saves on the day, with Lewis Central taking 12 shots on goal. 
SPENCER 10, UNITY CHRISTIAN 0: Alexa Johnson scored 10 points — four goals and two assists — in the win Monday in Spencer. 
Brooke Moser had a hat trick for the Tigers (10-4) while senior Kirsten Small had two goals. Mary Matthiesen had two assists. 
Unity's Rylee Visser had 22 saves. 
SIOUX CENTER 2, WEST SIOUX 0: Warriors senior Lizzie Van Es and Taya Gesink scored the two goals. Kendra Zeutenhorst had assists to both goals. 
The Warriors took 11 shots on goal. Ava Winterfeld had seven saves. 
SPIRIT LAKE 3, BOYDEN-HULL/ROCK VALLEY 2: Indians junior Ally Peters led the Indians with three points on Monday. The Indians had 10 shots on goal. 
Callie Taylor had eight saves for Spirit Lake, which won their second game of the season. 
DENISON-SCHLESWIG 4, KUEMPER 1: Jesus Espinoza scored twice Monday to give the Monarchs their sixth win of the season. 
Monarchs goalie Yahir Zavala had five saves. 
SPIRIT LAKE 3, BOYDEN-HULL/ROCK VALLEY 2 (SO): Sam Mayer, Caleb Reuter and Kyle Thompson scored goals for the Indians. The Indians took 13 shots on goal. 
The Nighthawks got their goals from freshman Josh Vargas and sophomore Crystofer Rodriguez. BHRV had eight shots on goal. 
Spirit Lake goalie Eli Robinson had 13 saves; BHRV's Sam Remmerde had nine saves. Both goalies played 100 minutes. 
MOC-FLOYD VALLEY 2, SHELDON/SIBLEY-OCHEYEDAN 1: Dutchmen juniors Gavin Huss and Micah Bonestroo scored during Monday's win. The Dutch won their seventh game of the season. 
SSO's lone scorer was Eliezer Quino. 
Neftali Reyna recorded eight saves for MOC-Floyd Valley.  
River Valley Conference Meet
The OABCIG golf team came out on top Monday in Correctionville at the Western Valley Conference Golf Meet, as the Falcons clinched the conference title with a team score of 155. 
River Valley placed second in the meet, with a score of 159. On the individual side, Axton Miller of OABCIG took the first place medal with a nine-hole score of 32, while River Valley's Ethan Thomas took second place with a score of 36. Miller finished the conference season with a score of 150, while OABCIG's Jackson Gogbersen shot 162 over the five meets, good for second place. In third was Andrew Johnson of Westwood with an overall score of 165. 
All three were named First Team All-Conference, along with Ben Hofmeister of OABCIG, Andrew Johnson of Westwood, Owen Collison of West Monona, Vincent Koeling of Kingsley-Pierson, and Garrett Trapp of River Valley. 
The 9th-17th place finishers were named Second Team All-Conference, and included Colton Johnson of River Valley, Aiden Martin of Ridgeview, Kale Ladwig of OABCIG, Bo Clausen, Ethan Mason, and Brady Clausen of Ridgeview, Emerson Pratt and Brayden Wilson of Kingsley-Pierson, and Chase Copeland of Woodbury Central. 
The Denison-Schleswig girls' golf team scored a victory in its final home meet of the season on Monday. The Monarchs finished with a team score of 213 to take first place, with Lewis Central finishing second at 240, and Kuemper taking third at 242. 
Kenna Soppe of Kuemper and Tessa Petersen of Denison tied for the first-place medal with respective nine-hole scores of 50. Soppe came out as the winner in the first place tiebreaker. 
The Monarchs will compete in an 18-hole tournament in Atlantic on Tuesday. 
Sibley-Ocheyedan Invite
The Cherokee girls and Western Christian boys' track and field teams came out with victories on Monday at the Sibley-Ocheyedan COED Invite, as the Braves dominated with a team score of 117, while the Wolfpack won the boys' side at 123, with host Sibley-Ocheyedan placing second with a mark of 89.
In the relays, West Lyon took first place in both the 4x100, and 4x200, while Western Christian took the prize in the 4x400 and the distance medley relay. Wolfpack junior Jenner Johnson won the long jump with a mark of 21-06.50, while teammate Wyatt Gulker won the high jump with a jump of six feet.
On the girls side, Cherokee junior Camille Zwiefel won the 200 meter dash with a time of 26.75, just barely ahead of Kyler Bomgaars of BHRV at 26.86..
In the 4x100 meter relay, Cherokee placed first with a time of 52.95, while Western Christian ran a 1:52.11 to win the 4x200 meter relay. Sibley-Ocheyedan ran a 10:17.37 for a first place finish in the 4x800, and West Lyon took first in the 800 sprint medley at 1:53.66. Central Lyon took the 4x400 relay, and Okoboji won the distance medley.