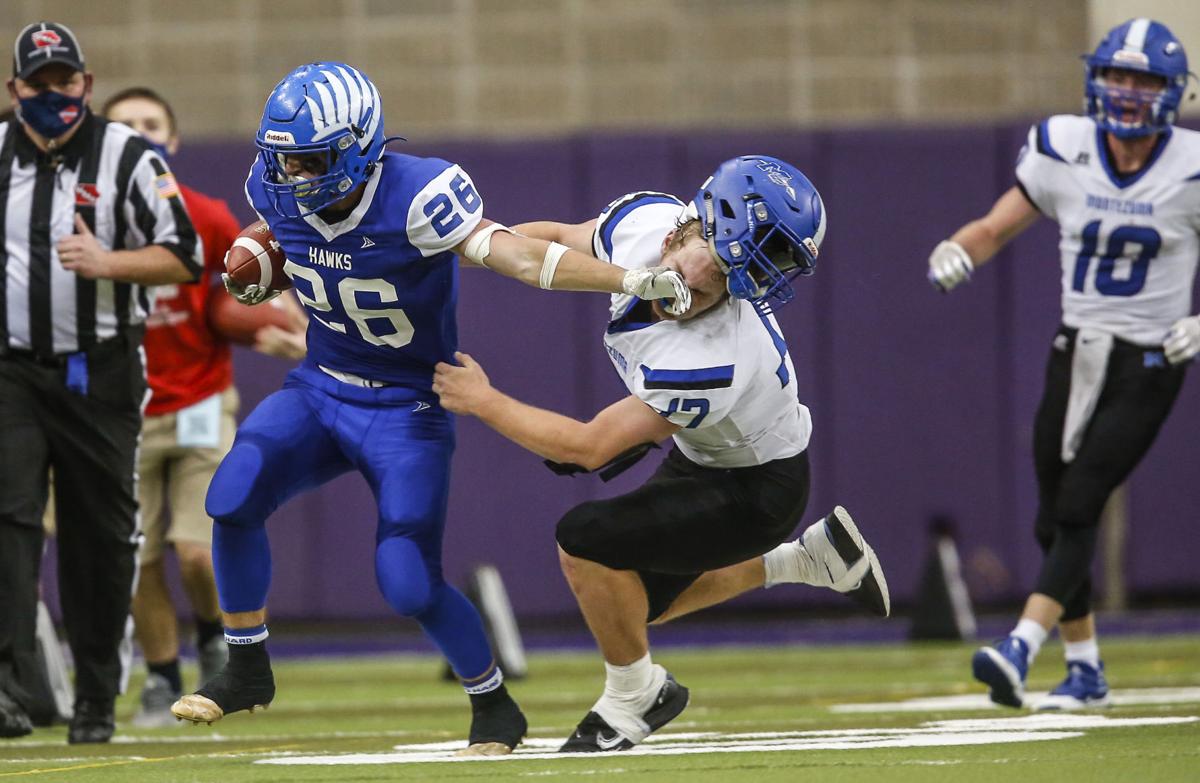 REMSEN, Iowa -- The Remsen St. Mary's football team became an instant sensation last week when the Hawks put up 108 points against Montezuma.
While the 108 points, which is a state record for points in a game, were nice, two other things can be taken out of the game - the Hawks gave up 94 points and it was a state semifinal game, not the title game.
Remsen St. Mary's has a chance to prove its defense is better than the 94 points allowed, which head coach Tim Osterman knows it is, when the Hawks (11-0) face Fremont-Mills (8-1) for the IHSAA 8-man state title at 10 a.m. on Thursday at the UNI-Dome.
The 94 points is a bit deceiving.
Montezuma's offense is known for putting plenty of points on the board and usually, a running clock stops them from hitting massive point totals.
Remsen St. Mary's kept up with Montezuma, unlike most teams. The Hawks were down 60-36 midway through the third quarter and went on to outscore the Braves 72-34 the rest of the way, meaning the Hawks got a few key stops along with a couple of turnovers.
Plus Montezuma quarterback Eddie Burgess would just toss the ball into the air to avoid the pressure the Hawks were putting on him. The ball usually went in the direction of Trey Shearer and he was athletic enough to track down some of the vicinity-area passes for 20 catches.
All of those were abnormal factors rarely ever seen in a high school game.
The Montezuma game was the only time this season the Hawks have allowed more than 30 points and it's just the third time they've given up more than 20.
"We got a bad rap from that game. Our defense is far better than 94 points," Osterman said. "At the end of the day, we had to give them something and unfortunately we gave them Trey. We were just trying to hit the quarterback as often as possible and they made the throws that were given. They were just content with throwing the deep route. Our defensive backs are better than that."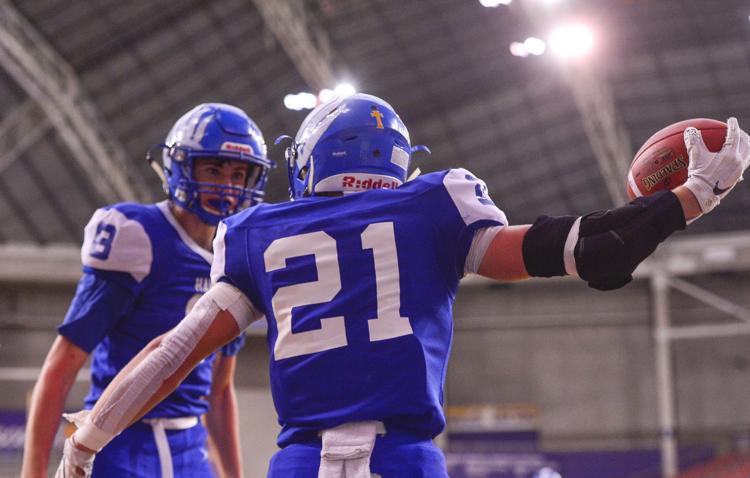 Fremont-Mills gives the Hawks a completely different look in the title game. Burgess threw the ball 63 times last week. Fremont-Mills has thrown the ball 102 total times as a team this season.
The Knights offense is about the same run-based attack that the Hawks saw last season in last season's quarterfinal, which Remsen St. Mary's won 34-20.
Fremont-Mills leans on running back Seth Malcolm, who has rushed for 1,548 yards and 18 touchdowns. As a team, the Knights have rushed for 2,527 yards and average 7.3 yards per carry.
In last season's quarterfinal win, RSM held Fremont-Mills to 73 yards on 30 carries, a 2.4 yards per carry average, and while the Knights passed for 173 yards, they only completed 46.2 percent of their passes.
The Knights have a different quarterback, though. Jake Malcom has passed for 901 yards and 14 touchdowns. He's completed 56.1 percent of his passes with five interceptions. He's also rushed for 399 yards and nine touchdowns.
"They are a pretty heavy run team and they are going to throw off play-action with one-on-one coverage and they like to get downhill with their linemen," Osterman said. "(Jake Malcolm) is really fast, really quick and he does have a really good arm. He's just an added dimension to go with his brother. It makes it really difficult to fit and prep correctly."
The Hawks' defense has been stout against the run this season. They held Audubon to only 99 yards rushing and 3.2 yards per carry in the quarterfinal victory.
Senior Xavier Galles has 52.5 tackles and 13 for a loss. Junior Wesley Galles has nine tackles for a loss. Senior Levi Waldschmitt has a team-high 64.5 tackles with eight for a loss and sophomore Jaxon Bunkers has 61 tackles, seven for a loss. Senior Jeremy Koenck has 57 tackles.
"The biggest thing for us, who is in the pass fit and who is in the run fit," Osterman said. "We try and go over that quite a bit and what to take from what the tight end might do. We go over that quite a bit, what is the tight end doing and what are we doing? Where are the backs? What is the situation and reading the steps from them."
Remsen St. Mary's ground game was on full display during its 108-point outing.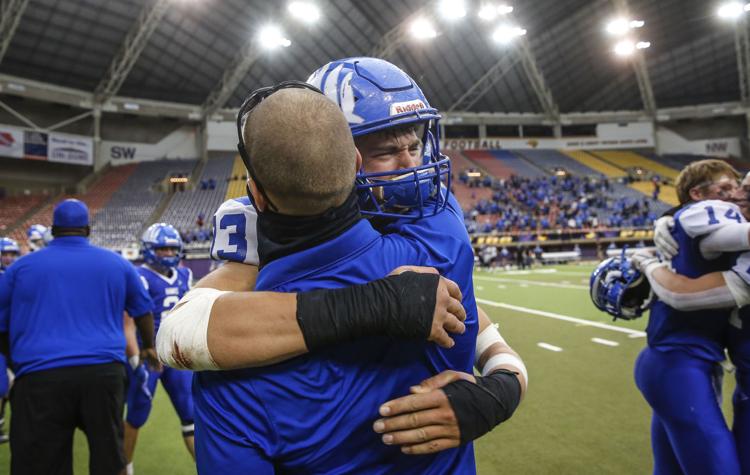 The Hawks ran for 585 yards on 63 carries, a 9.3 yards per carry average. Senior quarterback Blaine Harpenau ran for 357 yards and four touchdowns and sophomore Brenden Fisch had 123 yards and five touchdowns. Koenck, who has 1,107 yards rushing this season, ran for 90 yards.
It was par for the course for the Hawks, who have ran for 3,244 yards on the season and a 7.7 yards per carry average.
"We definitely have to run the ball to be successful," Osterman said. "Hopefully, the blocking continues to be successful and hopefully, we account for Seth Malcolm."
RSM relies on the ground game but senior Damen Brownmiller does have 635 yards receiving and 10 touchdowns. Junior Austin Jensen, who is questionable for the game, has 443 yards receiving and seven touchdowns.
RSM has only been held under 40 points once this season.
The Knights defense is led by Seth Malcolm, who has 88.5 tackles, 16 for a loss. Braxton Blackburn has 11 tackles for a loss and Payten Van Houten has 9.5 tackles for a loss.
PHOTOS: Remsen St. Mary's vs. Fremont-Mills in 2019
Remsen St. Mary's vs Fremont-Mills football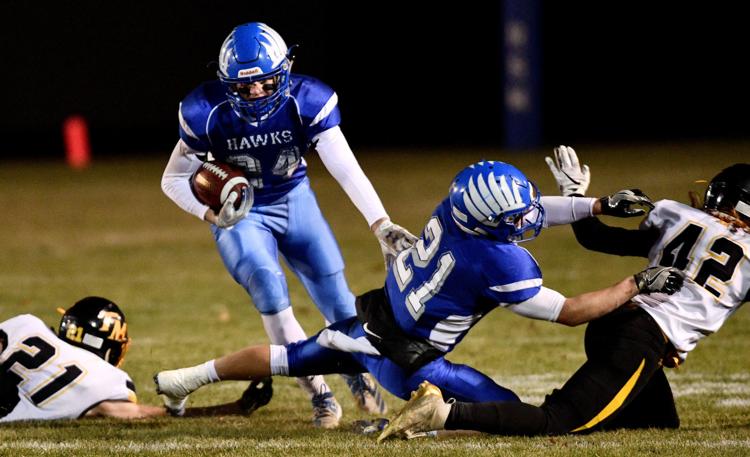 Remsen St. Mary's vs Fremont-Mills football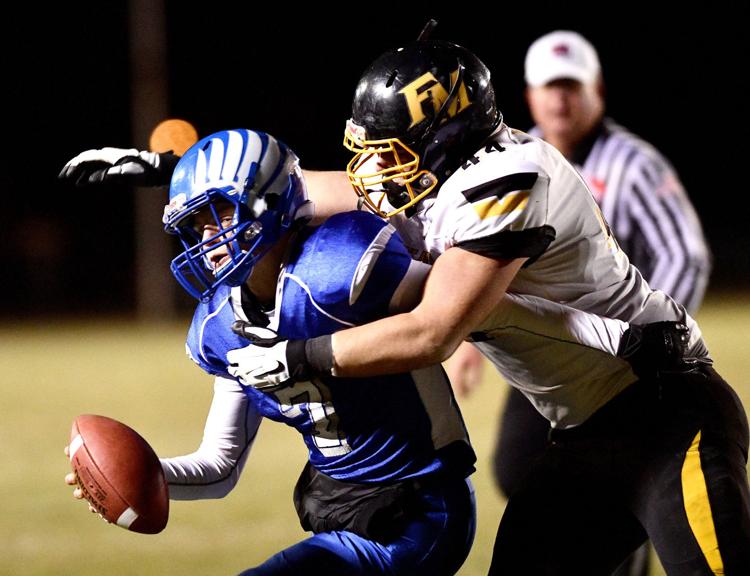 Remsen St. Mary's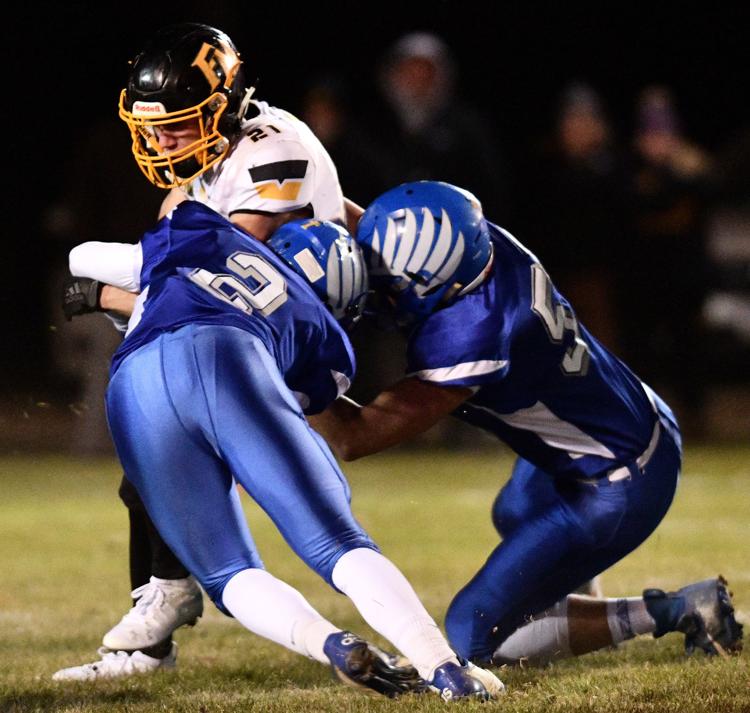 Remsen St. Mary's vs Fremont-Mills football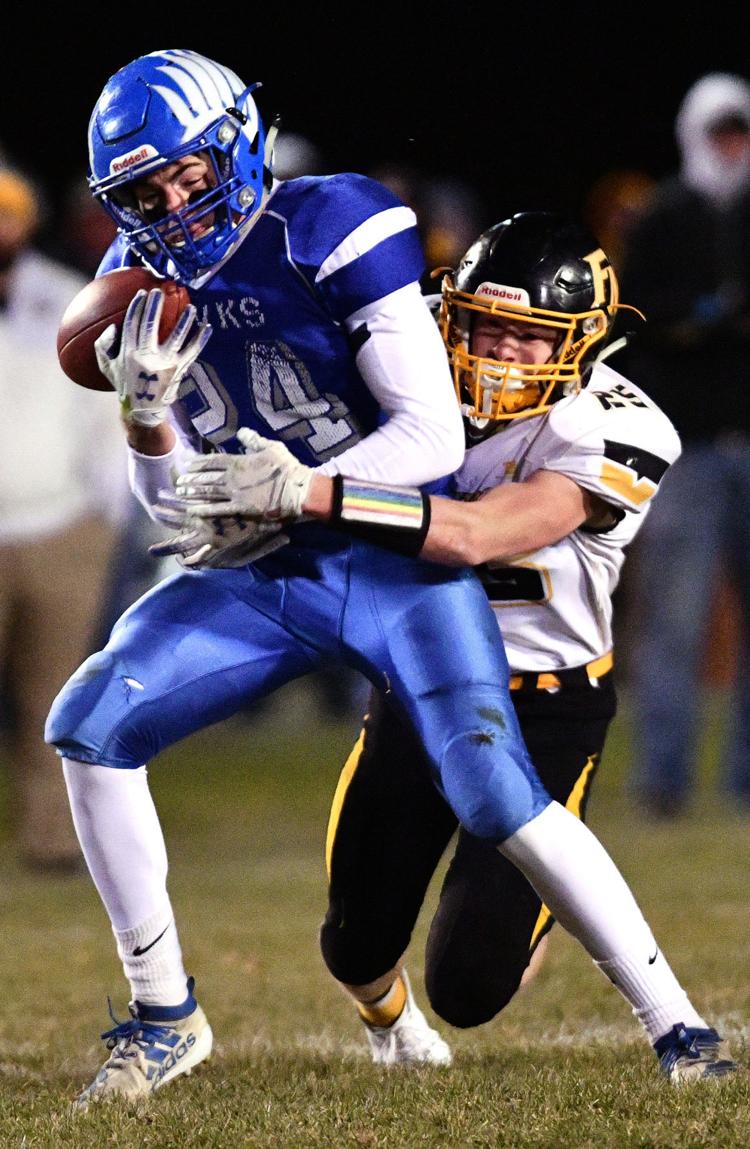 Remsen St. Mary's vs. Fremont-Mills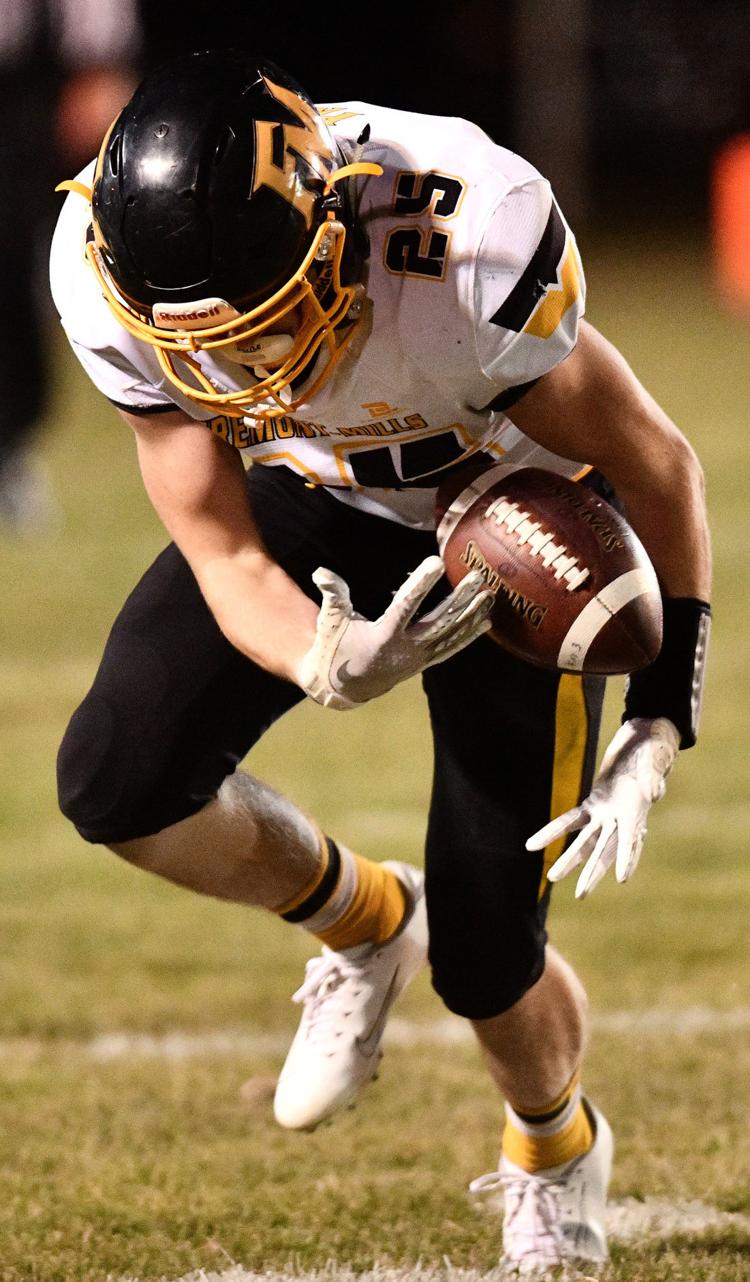 Remsen St. Mary's vs Fremont-Mills football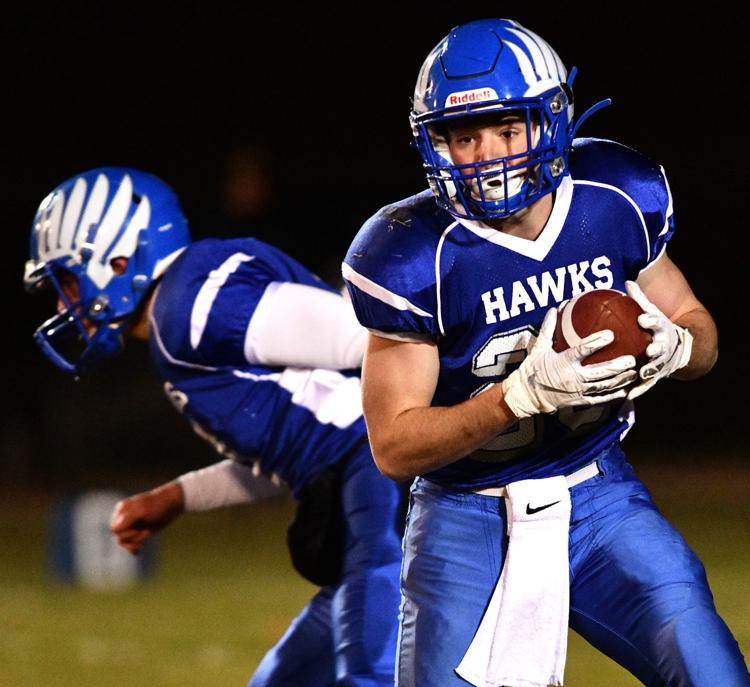 Remsen St. Mary's vs Fremont-Mills football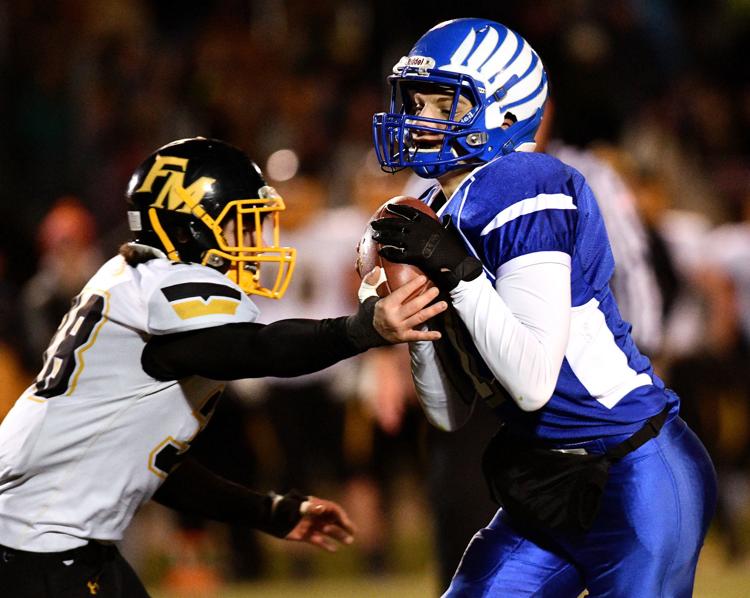 Remsen St. Mary's vs Fremont-Mills football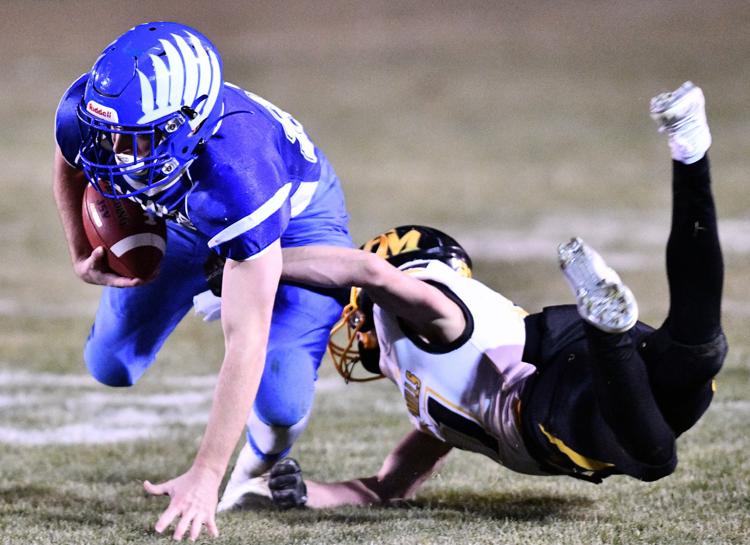 Get in the game with our Prep Sports Newsletter
Sent weekly directly to your inbox!