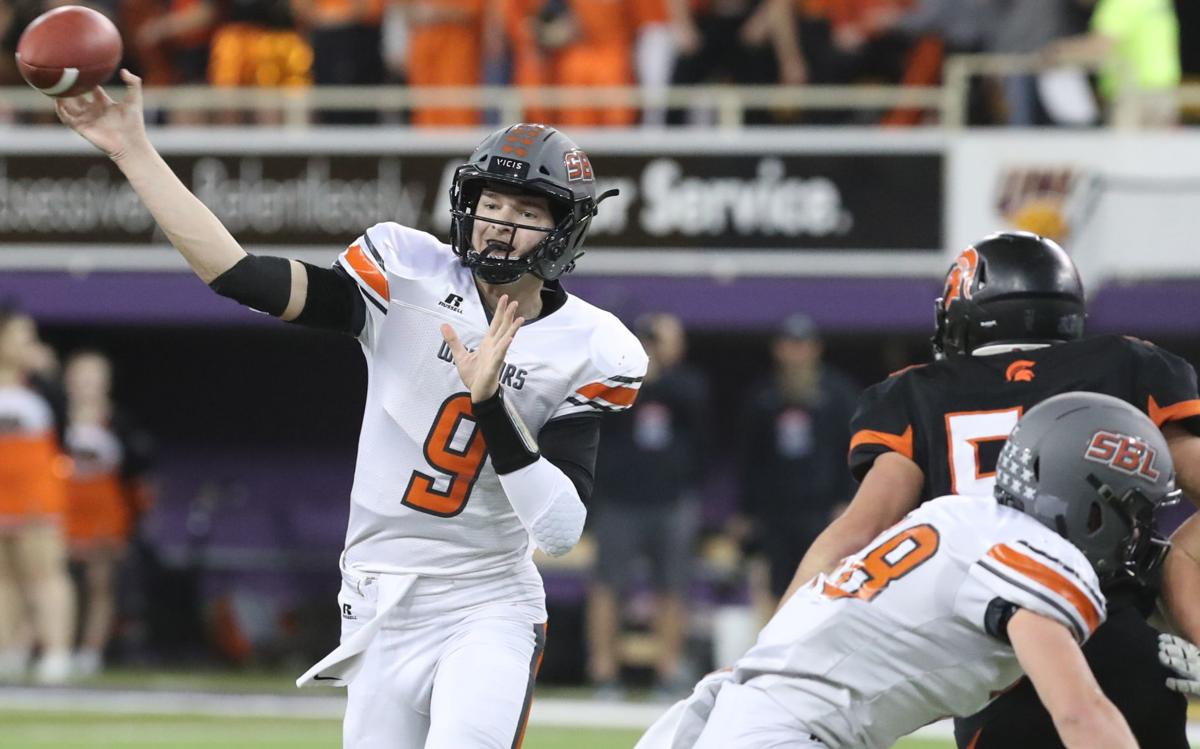 Wright originally committed to the University of Sioux Falls and was going to play with his brother, Jackson, who is the starting right tackle for the Cougars.
But about a week after committing to USF, Wright received a call from University of Wisconsin quarterback coach Jon Budmayr, who was wondering what Wright's interest might be in the Badger football program.
"I told him I was committed (to Sioux Falls) but I heard them out," Wright said.
Budmayr kept in contact with Wright, the only quarterback the Badgers planned to bring in for the 2020 recruiting class if he could get the SB-L senior to commit. Wright kept listening and on Saturday, he visited the campus in Madison. By Sunday, Wright committed to join the Badger football program as a preferred walk-on quarterback.
While it was tough to de-commit from USF, Wright believes he can play at the highest level of college football and Wisconsin allows him to prove that.
"It was just a really good opportunity," Wright said. "I decided I wanted to roll the dice and bet on myself. I think I can and I want to prove it and I think it's a good opportunity for me. I believe that it's a good bet. I think it's going to pan out. I believe I am going to make it happen.
Playing at the D-I level is a dream for Wright but that didn't make de-committing from USF, a successful NCAA Division II program, any easier. Especially with his brother on the team.
You have free articles remaining.
"It was a very difficult decision, not just because of my brother but because of the coaches at Sioux Falls," Wright said. "They are great people. It was a tough decision. It felt like a breakup. It was not easy to move on from USF. The recruiting world, it's a strange place."
Part of the reason that Wright committed to Wisconsin is that he's the only quarterback the Badgers are bringing in, so he should receive plenty of reps. Wisconsin has four quarterbacks on its 2019 roster - junior starter Jack Coan, sophomore Danny Vanden Boom and freshmen Chase Wolf and Graham Mertz.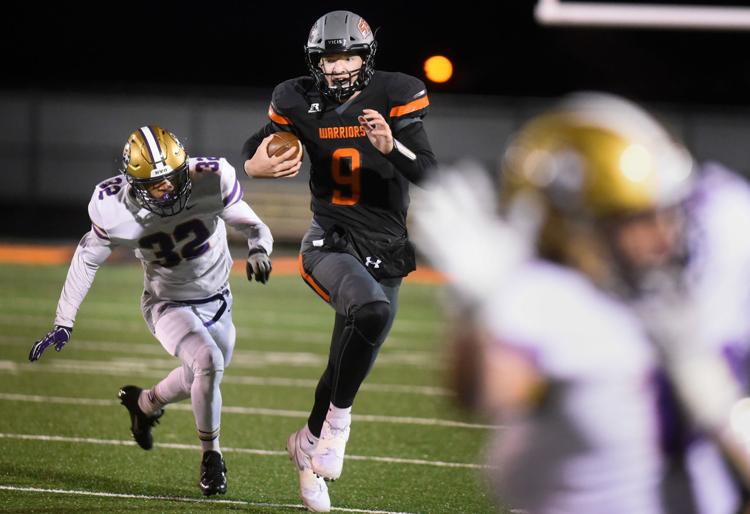 "It's a much better opportunity when you are the only guy they are bringing in. More reps and more opportunities," Wright said. "They made it clear that they treat everyone the same, whether they are scholarship or preferred walk-ons. I think it will be good for me to show off my abilities."
The 6'8 quarterback's abilities showed throughout the past three seasons. As a sophomore, Wright threw for 1,608 yards and 20 touchdowns. Then as a junior, Wright was 10th in the state with 2,423 passing yards and he had 26 touchdowns to only four interceptions.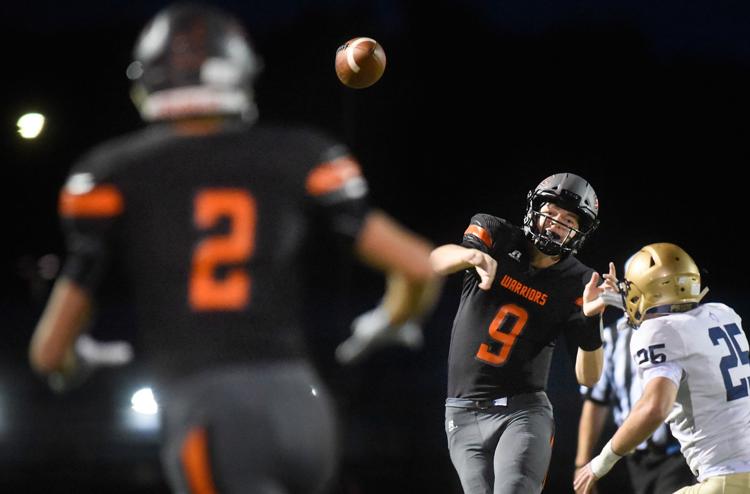 This past season, Wright threw for 2,997 yards, the third-most in the state. He threw 32 touchdowns and only five interceptions as he led the Warriors to back-to-back state semifinal appearances. Wright is also a McDonald's All-American nominee on the basketball court and a standout player for the SB-L baseball team.
Starting this summer, Wright will get the chance to develop as a quarterback at the D-I level with Wisconsin.
"It's just going to be a good opportunity for me to grow and transform myself into an adult and a good football player," Wright said. "I want to say thank you to all of my coaches, especially (SB-L head) coach (Justin) Smith. He deserves more credit than anybody in this process."