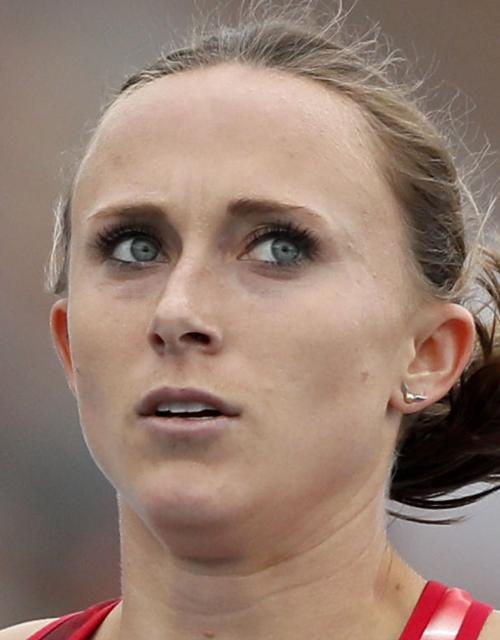 Breaking American records is nothing new for Shelby Houlihan. But the record Houlihan was a member of on Friday night was even a first for her.
It was less than a month ago when Houlihan broke her own American record in the 5,000-meter run during an intrasquad meet hosted by Bowerman Track Club, of which the Sioux City East grad is a member.
On Friday night, Bowerman held another intrasquad meet in Oregon with Houlihan running the final leg of the women's 4x1500 meter relay.
Not only was she part of a new American record, the relay team broke the world record by seven seconds with a time of 16:27.02. It is the first world record Houlihan has been a part of.
"I mean, anytime you can say you are a world recorder holder is neat," Houlihan said in a phone interview with the Journal on Saturday. "I never thought I would have a world record in a relay. I am hoping to have some individual ones in my respective events. Adding a world record in anything is neat. Obviously I have a lot more things I still want to do but this is very, very special."
Houlihan ran the 4x1500 with fellow Iowan Karissa Schweizer (a Dowling grad), Colleen Quigley and Elise Cranny. Quigley ran the first leg in 4:07 and Cranny followed in 4:09. Schweizer, who pushed Houlihan in the 5,000 earlier in the month, ran a 4:06 and Houlihan, who has the 1,500 American record in 3:54.99, ran a time of 4:04 as they shattered the 4x1500 American record by 28 seconds and broke the world record by seven seconds.
Houlihan said it was an awesome feeling to break a record with her teammates.
"To get the American record and a world record with the people I train with is cool," Houlihan said. "It does take a team effort and we all have put the work in and effort in so it was fun to be able to celebrate with them. The world record, that's what we were aiming for. I was maybe the least nervous one going into it. If we did what we needed to do, we would be able to break it.
"At the end of the day, you have to put the performance together and I am happy we were able to do that. We did what we were supposed to do."
The replay of the race, along with the other races on Friday night and Houlihan's 5,000-meter record from earlier in the month, can be found on the Bowerman Track Club YouTube page.
Bowerman is planning to have another meet this upcoming Friday and Houlihan was told the races will be from 2,000 meters and below.
For this past meet and the upcoming one, Bowerman is raising money for Equal Justice Initiative, which is a non-profit organization that provides legal representation to people who have been illegally convicted or unfairly sentenced.
This past Friday, people could guess how fast the relay teams, including the 4x1500 Houlihan was a member of, would run. The person could pledge a certain dollar amount per cumulative seconds under the previous American Record the relays would be.
Houlihan said she hasn't seen how much money was raised from the 4x1500 relay that broke the American record by 28 seconds.
"It had to have been a lot since we were 28 seconds under," Houlihan said.
One of the auction items is a Call of Duty gaming session with Houlihan and fellow Olympian Matthew Centrowitz.
"Hopefully that is popular," Houlihan said with a laugh. "It is for fun but I have played (Call of Duty) a lot. We probably play on a daily basis. With recovering after running, it is an easy way to recover and still have some fun."
Houlihan said the upcoming meet on Friday is the last of the season and then the group will shut it down for a couple of weeks and then start the normal workout routines again in October.
PHOTOS: Shelby Houlihan through the years
2009 Drake Relays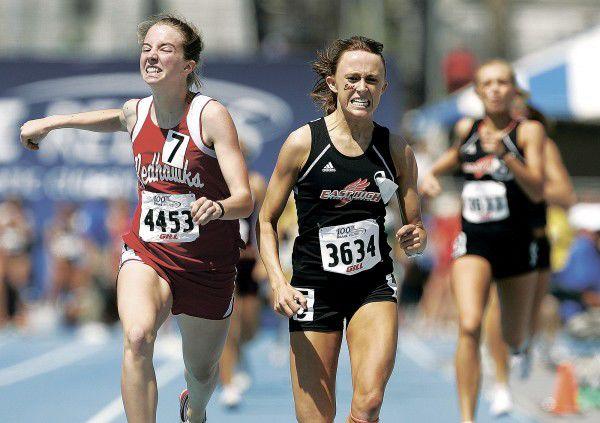 2010 Drake Relays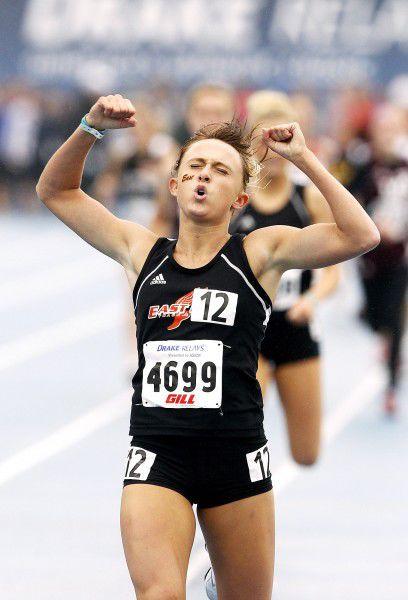 Cross country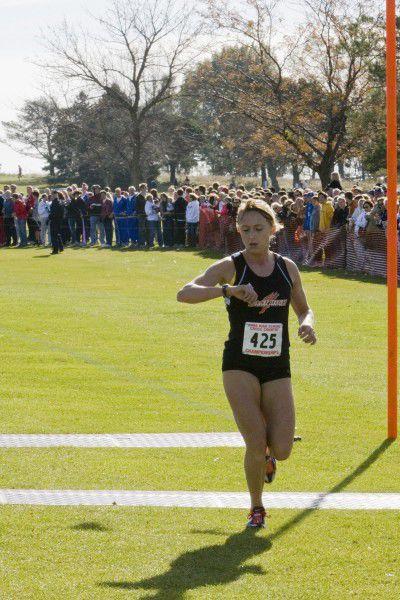 2011 Drake Relays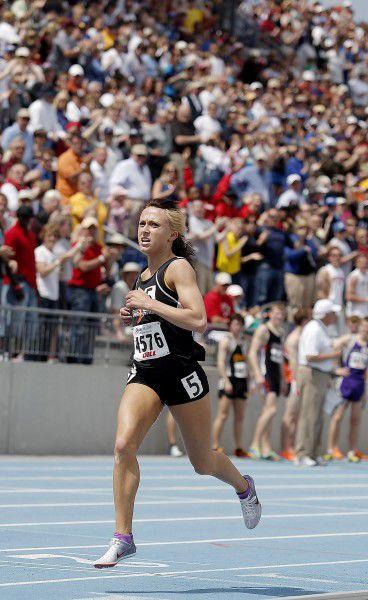 Drake Relays celebration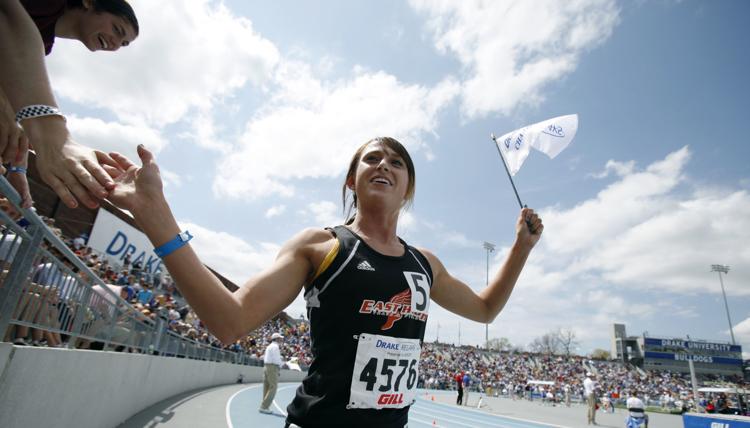 State relay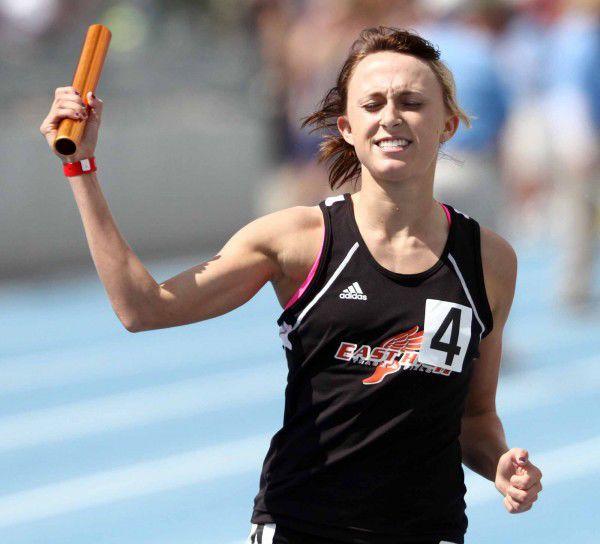 1,500 meters state
Shelby Houlihan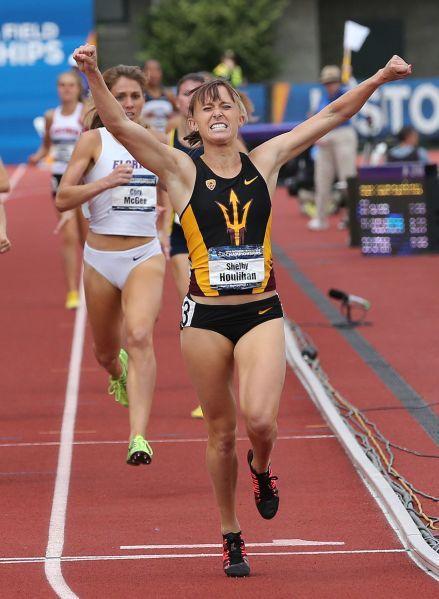 2015 Drake Relays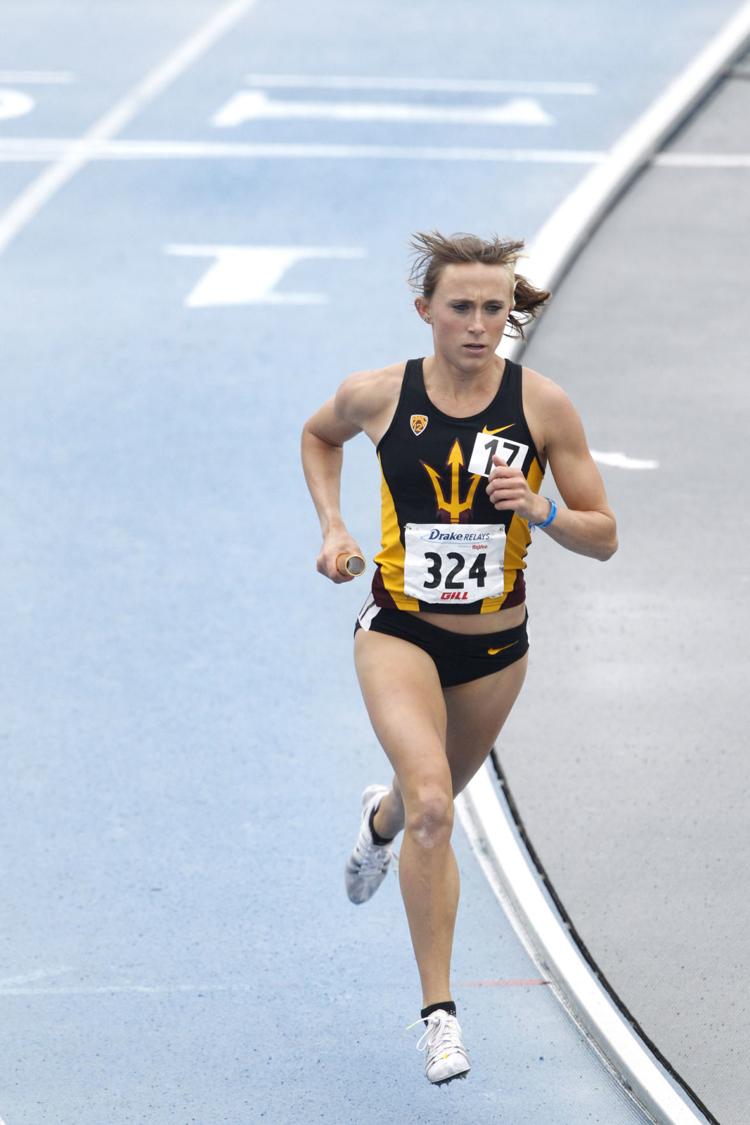 2015 NCAA championships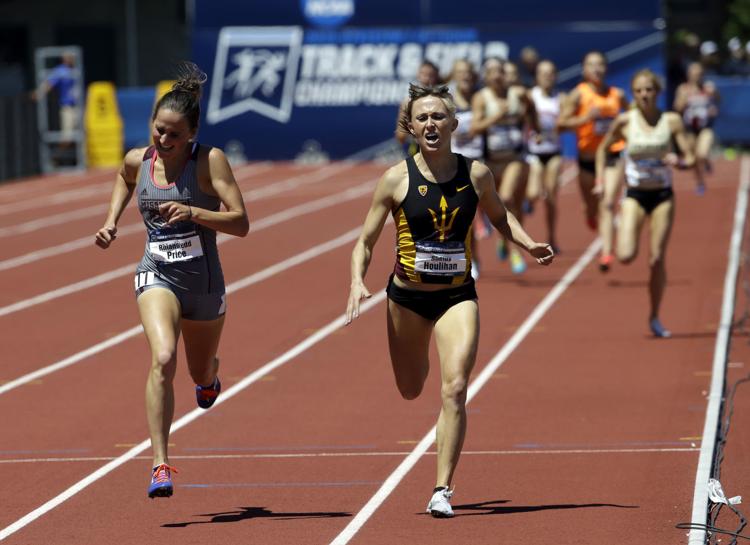 2016 U.S. indoor championships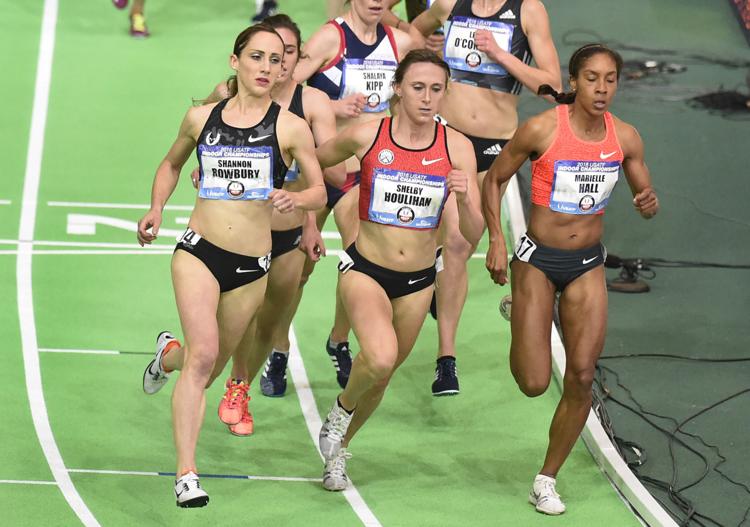 Shelby Houlihan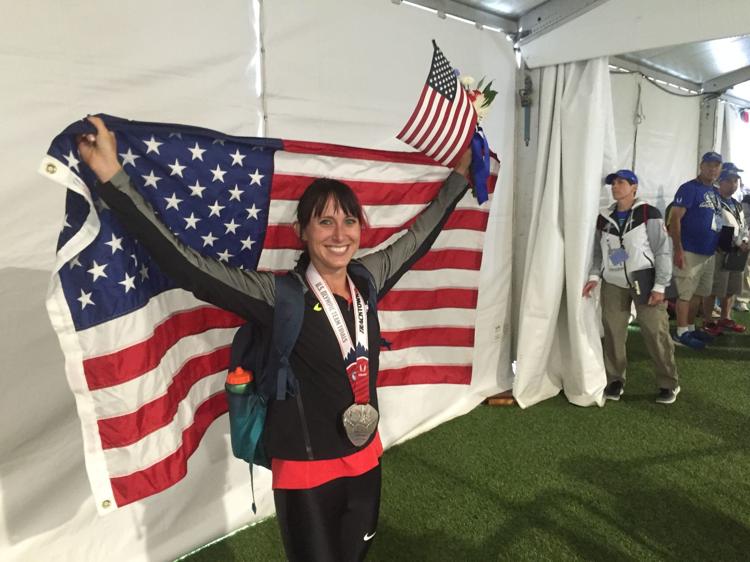 Rio Olympics Athletics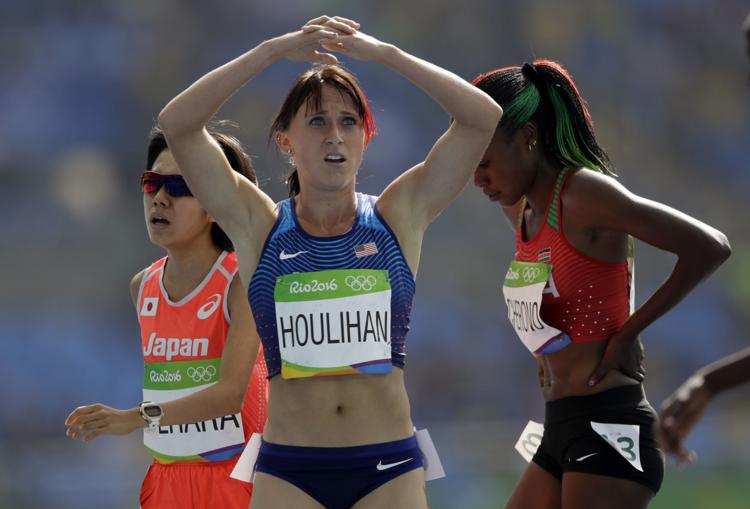 2017 Drake Relays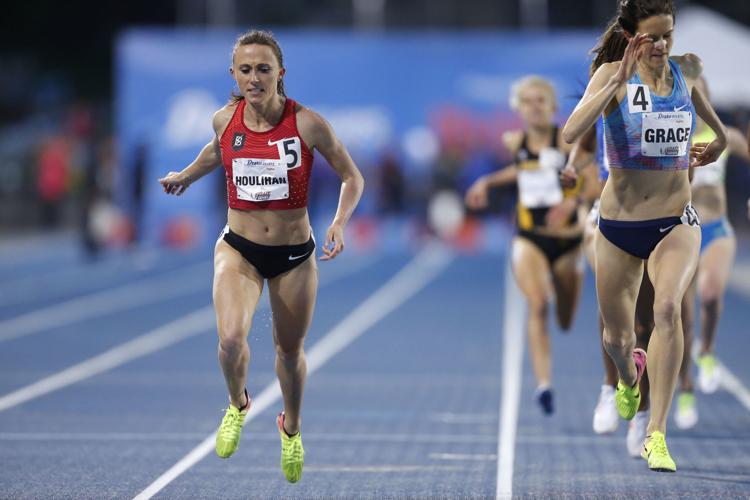 2017 U.S. championships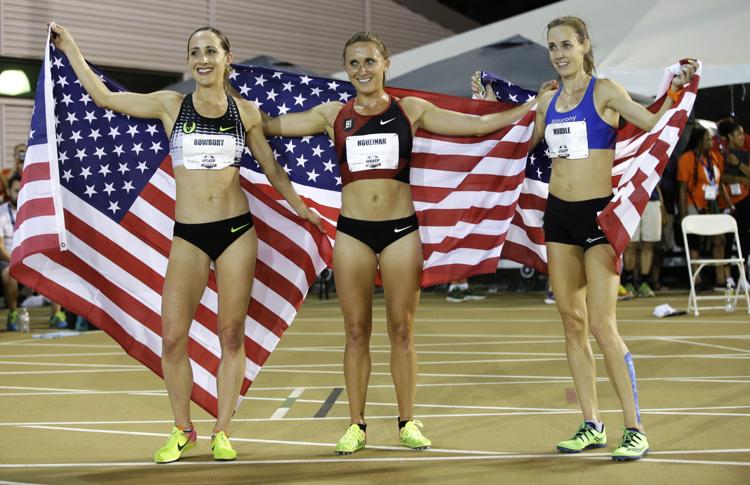 2017 world championships
Cross-country title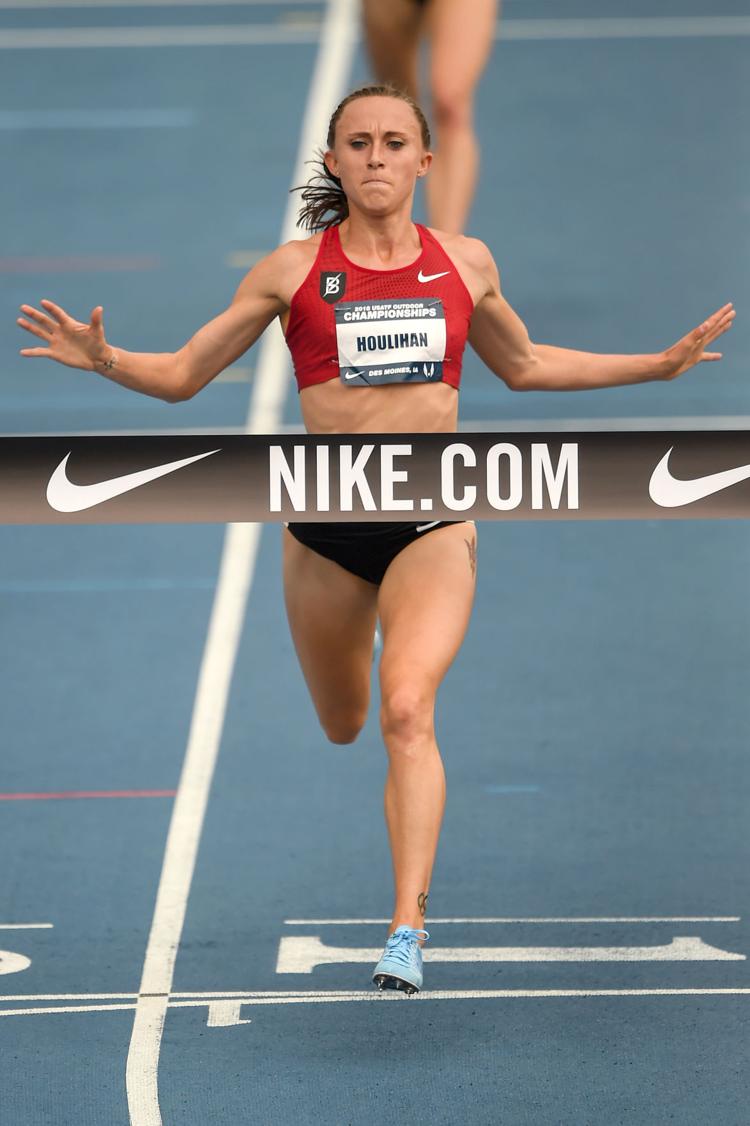 Get in the game with our Prep Sports Newsletter
Sent weekly directly to your inbox!