SIOUX CITY — Over the last couple of weeks, East High School volleyball co-coaches Tunisia May and Janna Waters were looking for their team to finish.
The Black Raiders swept the North Stars (10-15) in an intra-city MRAC matchup at East High School, as East won all three sets by scores of 25-11, 25-20 and 25-17.
The Black Raiders (18-8) started out strong by forcing a 15-3 start in the opening set, and the Black Raiders used that momentum to swing a much-needed sweep.
North committed six errors in the first 17 volleys that put them in a hole, and East added to that run thanks to two kills by Alexandria Radcliffe, individual kills from Riley Donahue and Taylor Drent, and East's only senior on the team, Josie Blake, had an ace serve.
It's not that the Black Raiders haven't played well, but May and Waters are looking for more three-set sweeps.
They only have two on the season - Sept. 10 against South Sioux City and Sept. 24 against Council Bluffs Jefferson.
"They just need to know when to finish games," May said. "It helps them, actually. It helps them to move on and just get it over with."
It also helps the Back Raiders with their confidence, and that reigned true throughout the match, but it hasn't always been that way.
"Like, we do really well in our first games, then the second game we let up a little bit, and we need to know how not to let up and push forward through the whole entire match," Waters said.
North did take an early lead in the second set, but East quickly turned that around into a 10-4 lead and didn't look back.
Radcliffe and Drent had a block that tied the set at 2-2, then the Black Raiders scored five consecutive points on two errors by North, a Donahue kill, a Blake ace and a kill by Radcliffe.
You have free articles remaining.
The Stars did come to within three points twice in the set, but East powered through with three straight points that was largely set up by two North kills.
The third set was tied as late as 5-5, but the Black Raiders scored six straight, led by two kills from Donahue.
"We had good spread of the offense," Waters said. "Our passing tonight was much better than it was over the weekend (at the East tournament)."
Lineya Wells led the Black Raiders with 12 kills in the sweep while Radcliffe turned in 11. Radcliffe also had a hitting percentage of .409 in the win.
Radcliffe entered Tuesday's match with 130 kills, third among Black Raiders hitters.
"She's just athletic, and she can get to anything," May said about Radcliffe. "We put her anywhere, and she'll do it."
Chloe Kramer had 26 assists.
North, meanwhile, knows it's on a bit of an emotional roller-coaster, according to Stars coach Monica Chamberlain.
When the Stars play well, they're happy and play with enthusiasm.
When they get down, so is their demeanor, and that happened Tuesday as the Stars were on the defense most of the night.
"I feel like we're on defense a lot," Chamberlain said. "We obviously need to start working on our offense and start breaking down our attack, that skill development piece and our block. The girls are really struggling, and it's just a breakdown of skill."
Chamberlain hopes the Stars can "dig deep and find it within" in their last four matches. North's last four matches aren't easy: West Des Moines Valley, Des Moines East, and both Council Bluffs schools in the MRAC.
"We do so many great things, then it's a tug of war," Chamberlain said. "We have to even out the playing field. When they're playing well, their emotions are where they should be. When they're at a low, they start to come down. They have to really understand that that's a key component to winning and losing."
Isabelle Hesse led the Stars with seven kills while Madison Craighead and Ysabella Arredondo each had four.
Olivia O'Brien had 20 assists and nine digs.
Volleyball Bishop Heelan vs. Omaha Skutt Catholic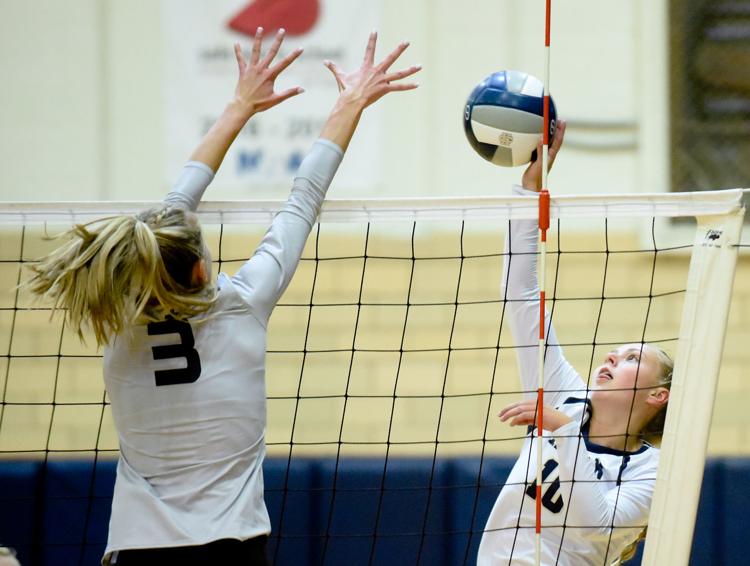 Volleyball Bishop Heelan vs. Omaha Skutt Catholic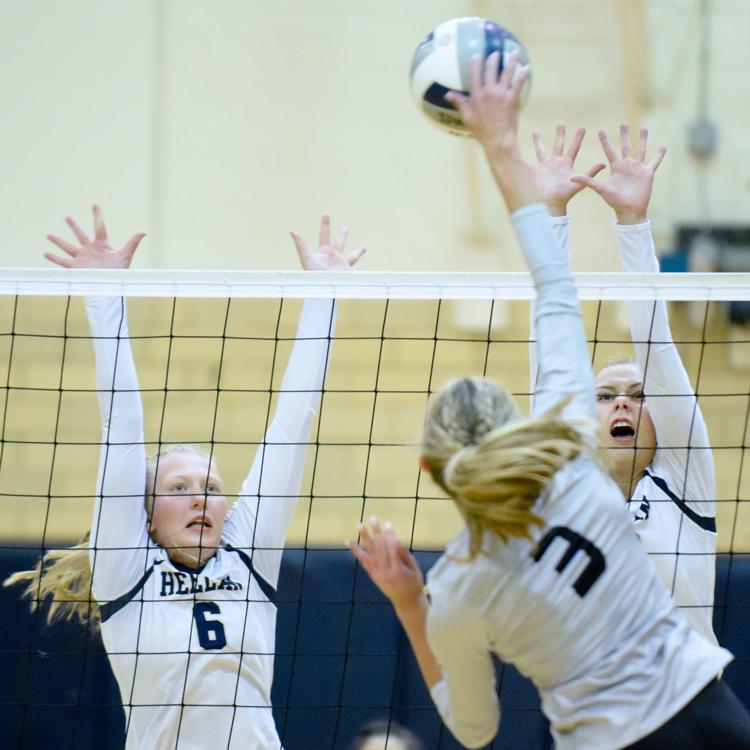 Volleyball Bishop Heelan vs. Omaha Skutt Catholic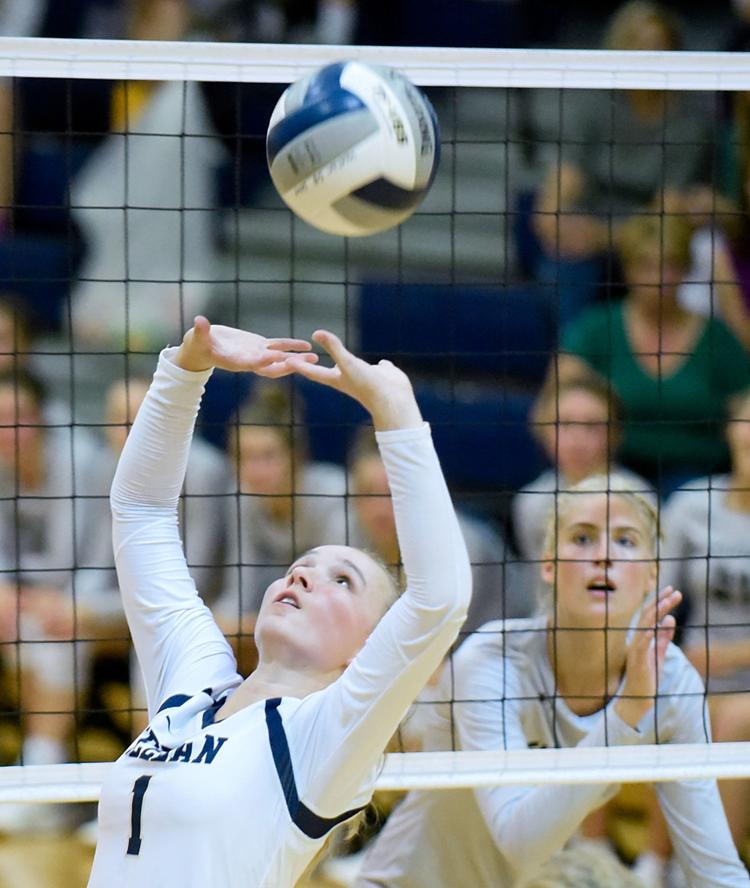 Volleyball Bishop Heelan vs. Omaha Skutt Catholic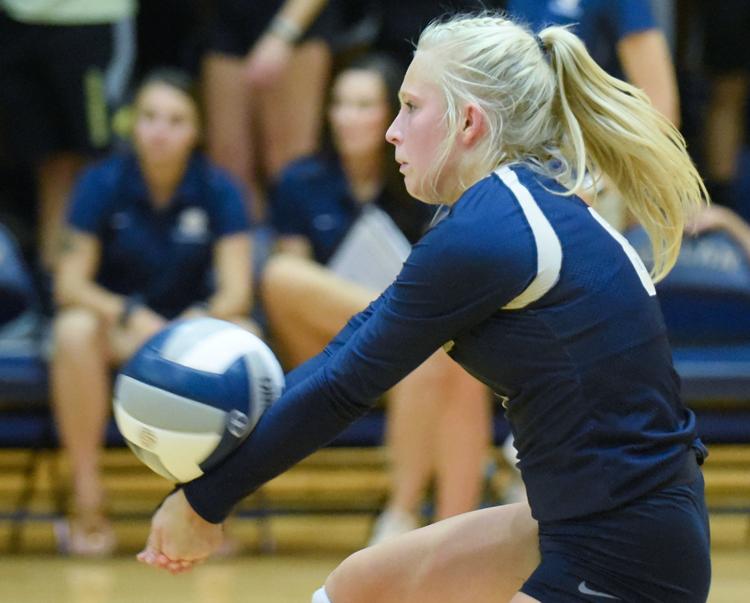 Volleyball Bishop Heelan vs. Omaha Skutt Catholic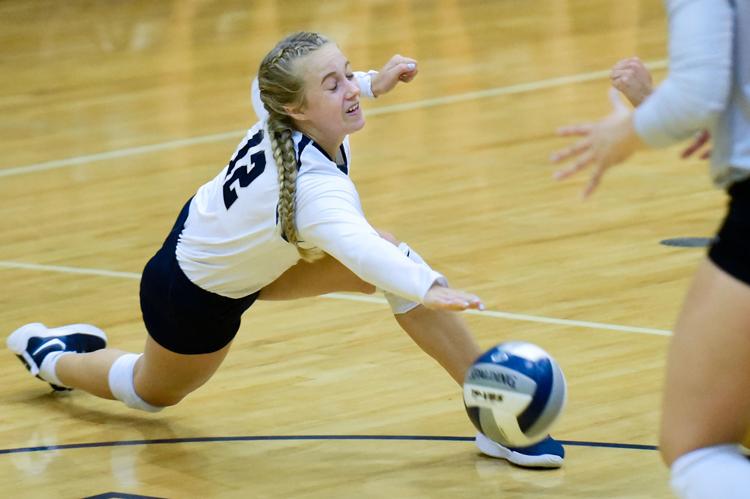 Bishop Heelan vs. Omaha Skutt Catholic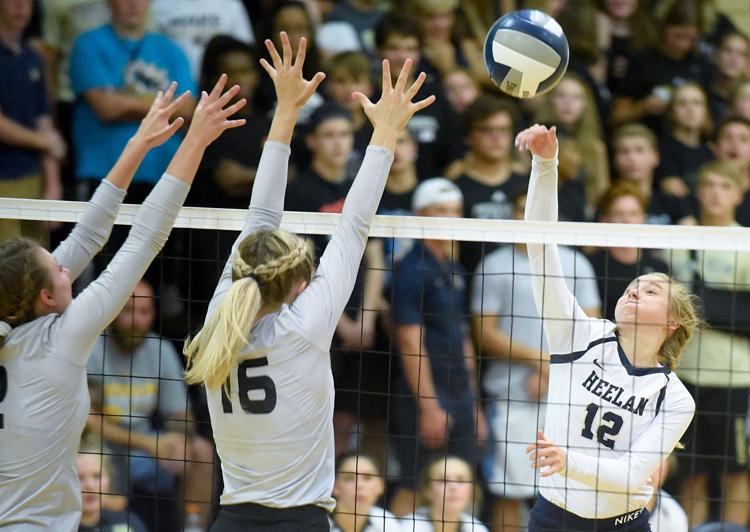 Volleyball Bishop Heelan vs. Omaha Skutt Catholic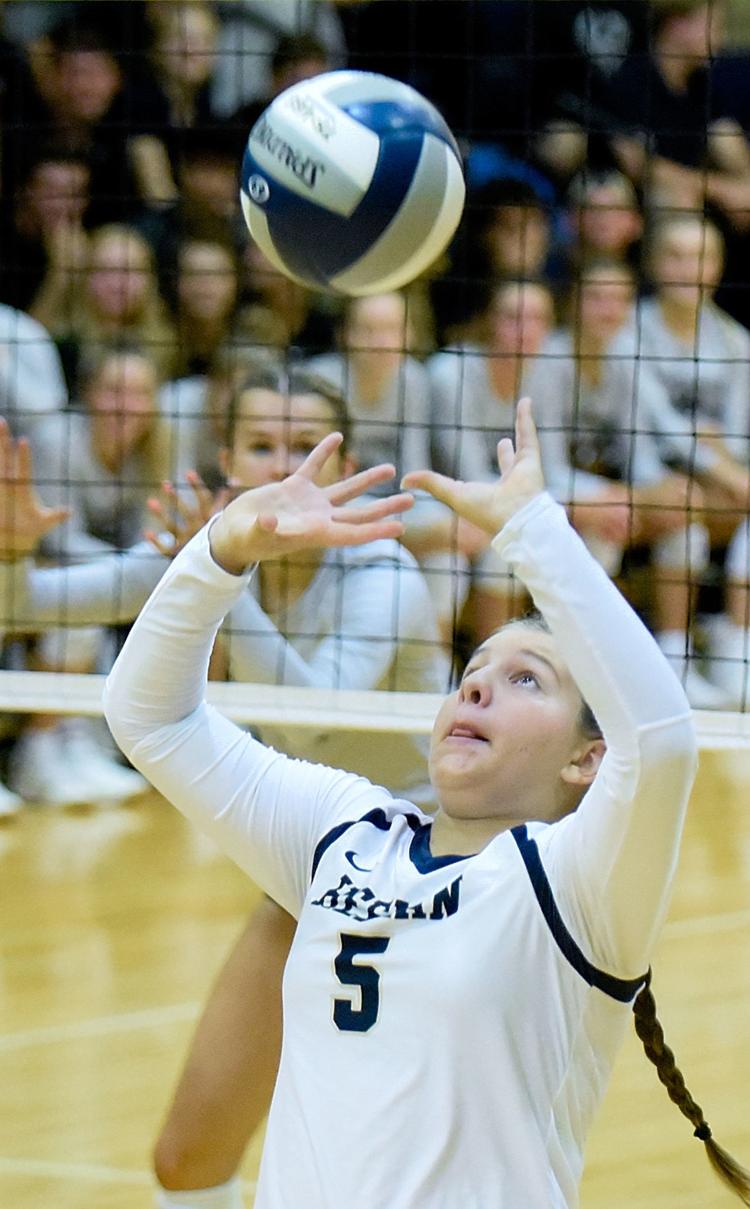 Volleyball Bishop Heelan vs. Omaha Skutt Catholic
Volleyball Bishop Heelan vs. Omaha Skutt Catholic