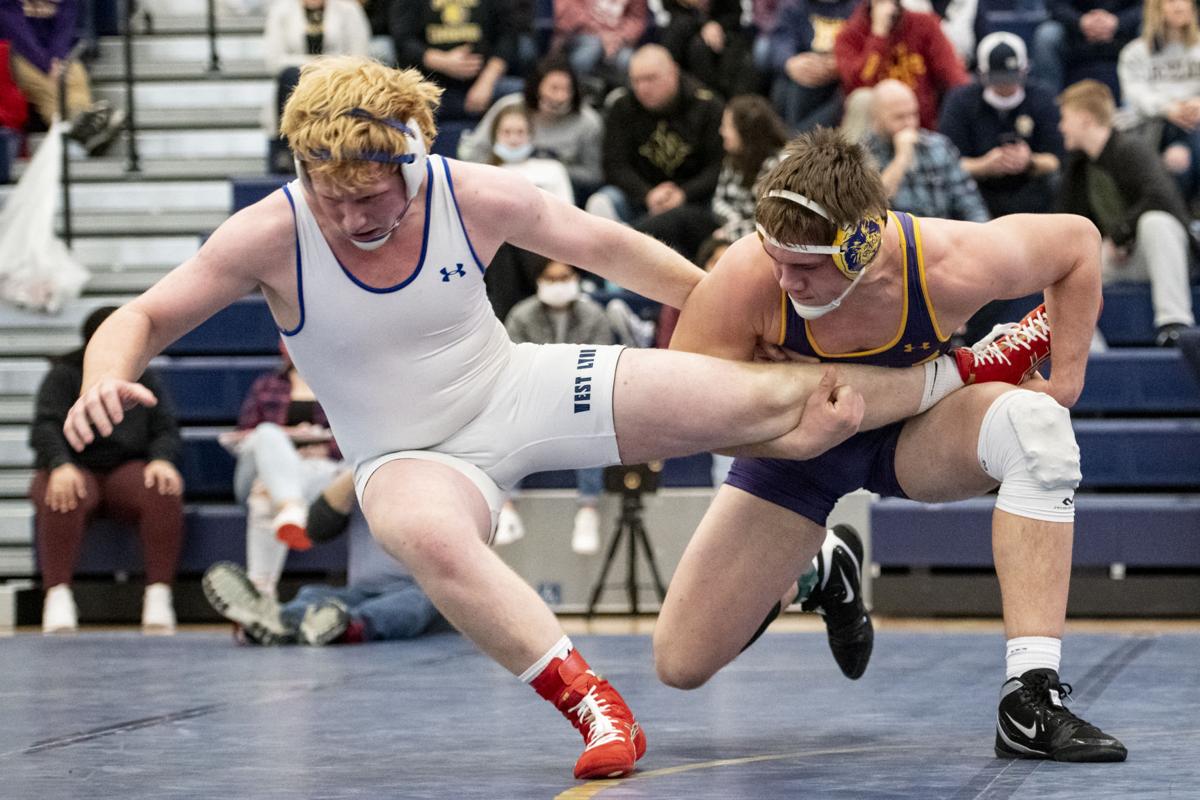 SIOUX CITY — Dylan Winkel knew he didn't wrestle like he should have last year at the 2020 state wrestling tournament.
The Central Lyon/George-Little Rock wrestling senior wants to make sure he wrestles his best this week at Wells Fargo Arena in Des Moines.
Winkel is seeded second at 220 pounds in Class 2A this week, and Winkel is this week's Siouxland Athlete of the Year.
Winkel earned second place as a junior last year, but that was at the 195-pound match. New Hampton/Turkey Valley's Evan Rosonke edged Winkel in the title match in 2020, but that sparked a new fire for Winkel.
"Time to go redeem myself," Winkel said. "I want to show the state what I'm all about. I think I can come away with it, I have the ability. I think I will."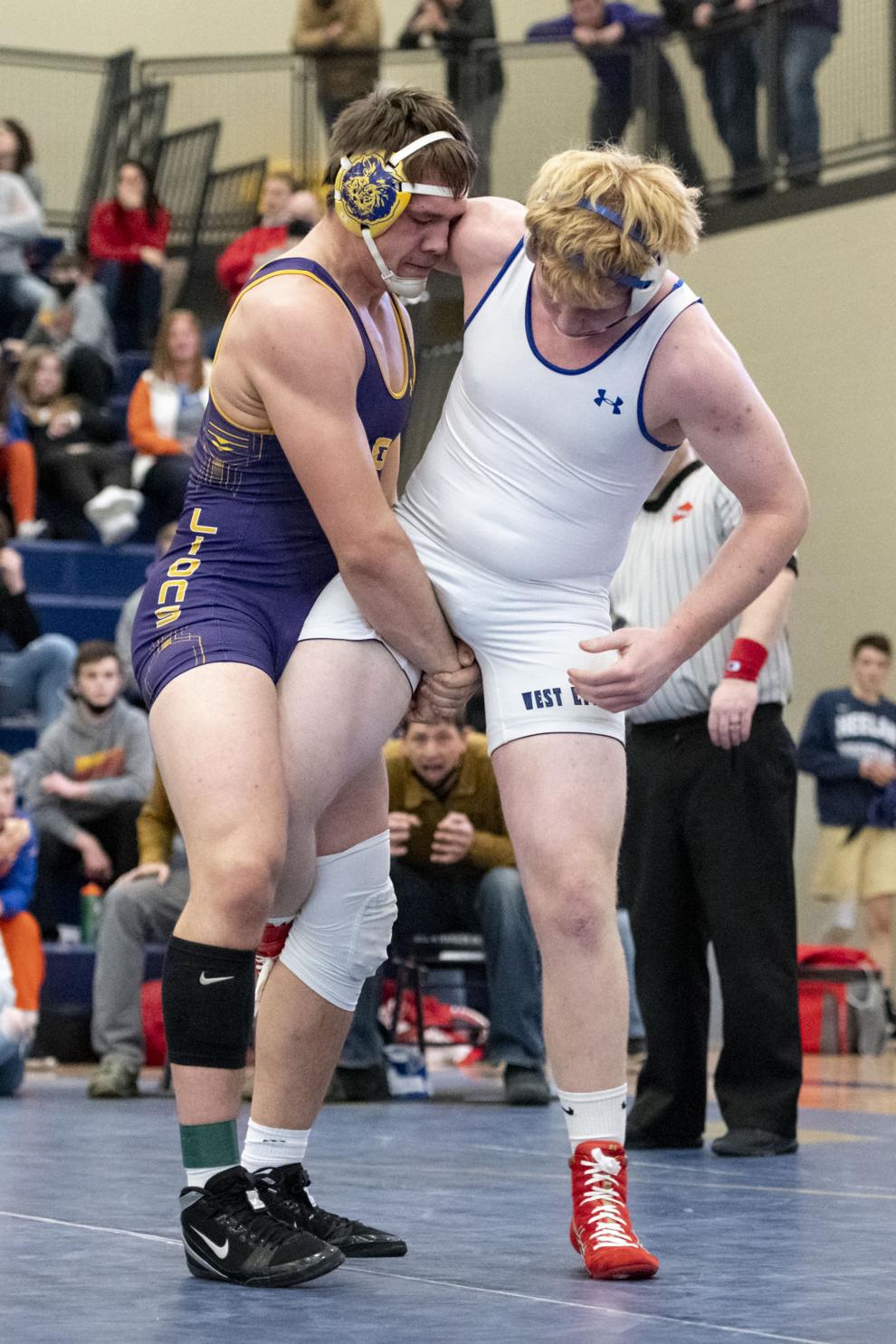 Lions coach Curtis Eben agrees that Winkel has something yet to prove going into the week.
"I think Dylan knows last year, his final match, he didn't wrestle as well as he should have," Eben said. "He should have been a state champion, and he knows it. Dylan is on a mission. That mission is to bring home that state title. He's worked hard for it. It's been fun to watch."
Winkel qualified for the state tournament by winning the Class 2A district meet at Bishop Heelan on Saturday.
After Winkel defeated West Lyon's Easton Fleshman in the championship match on Saturday in a 10-2 major decision, Winkel simply walked over to the CL/GLR crowd, hugged a couple people, then sat down at a row of chairs to cool off.
He wasn't as celebratory as other district champions were on Saturday. Being a district champion isn't Winkel's main goal.
"I'm just going out there to wrestle the best I can," said Winkel after the district final on Saturday at O'Gorman Fieldhouse. "I'm getting ready for state. I think I'm ready. I think I'm prepared. I just have to mentally and physically show up. That's it."
Winkel is undefeated this season, winning all 29 matches he's been in this season.
Winkel has placed first in every tournament he's competed in this season, including the Austin Roberts Memorial Tournament, the West Sioux Invite and the Siouxland Conference Tournament.
In the sectional tournament two weeks ago, Winkel pinned Boyden-Hull/Rock Valley's Victor Urbina in 62 seconds, and beat Fleshman in the sectional championship, 11-0.
Before winning against Fleshman in the district final last week, Winkel pinned Harlan's Jeremiah Davis in 47 seconds.
"I think when you look at rankings, you get nervous," Winkel said. "I don't look at rankings. I don't think they mean anything. I bet there wasn't one time where the rankers got all the places right."
Even though Winkel went up a weight class, Eben has been impressed with the improvement the Lions senior has shown in the positional wrestling department.
"He's bigger, he's stronger, and those things are going to be a big key down the road for us here," Eben said.
He'll be joined by Kalen Meyer, who is seeded fourth at 170, Josh Riibe (7th seed at 195) and Donovan Morales, seeded 13th at 120 pounds.
Honorable mentions
Caleb Holmes, Hinton boys basketball: Holmes, a Blackhawks junior, reached the 1,000-point mark last week, and scored 42 points in a loss to Gehlen Catholic. He scored 75 points in a two-game span.
Blake Van Ballegooyen, West Sioux boys basketball: Van Ballegooyen hit a game-winning layup last week in a win over Lawton-Bronson. The Falcons scored five points in the last 10 seconds to pull off the home win last Friday.