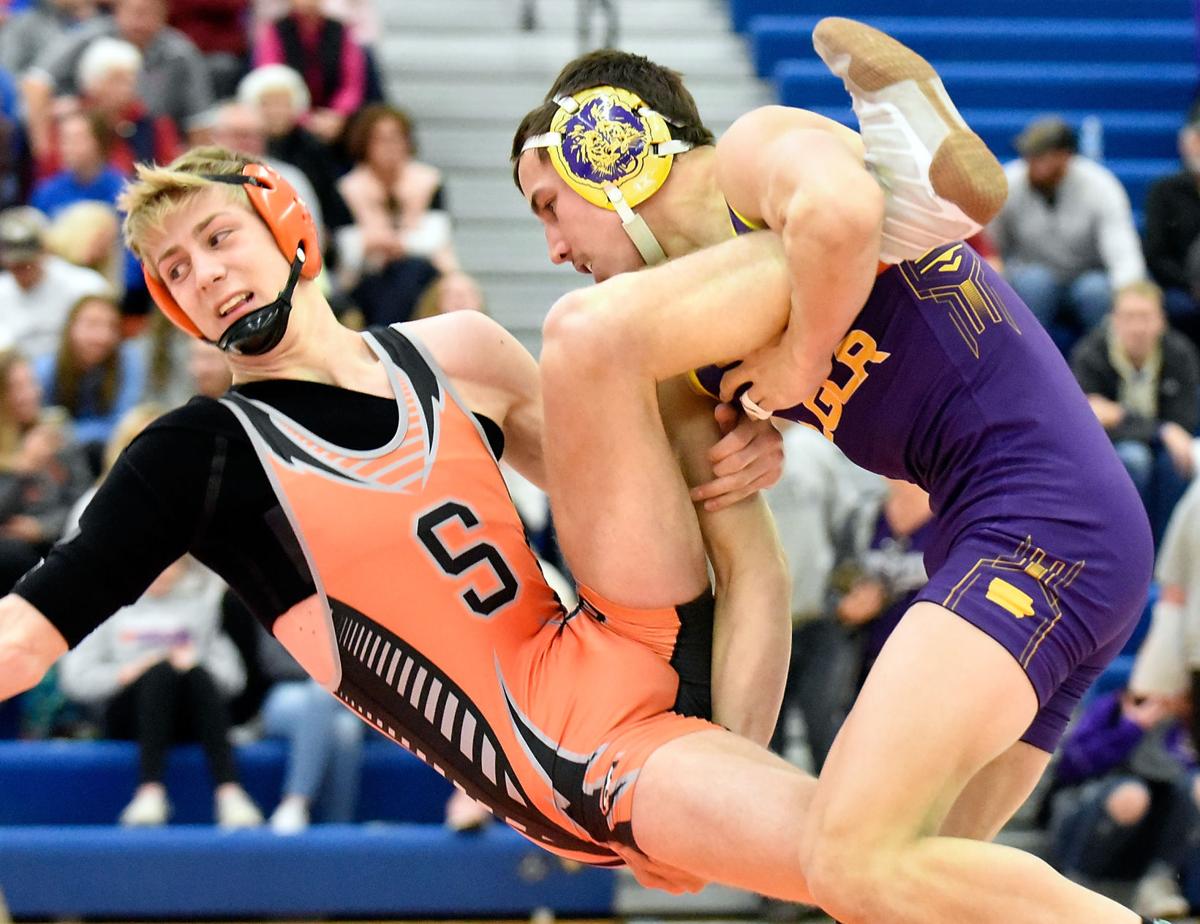 ROCK RAPIDS, Iowa — Curtis Eben has seen plenty of talented linebackers come through Central Lyon/George-Little Rock's program, whether when he was a student and player at CL/GLR and as an assistant and now head coach for the Lions.
To Eben, CL/GLR senior Kalen Meyer belongs on that list of great Lions linebackers throughout the years.
"In my mind, he is one of the top guys that has gone through our school," Eben said.
And Meyer is just as valuable on the other side of the ball as the team's halfback, not just because he averages 5.8 yards per carry but because of his blocking.
Because of all that Meyer does on both sides of the ball, Eben said Meyer, the Journal's Siouxland Athlete of the Week, is "the most important piece to the puzzle."
"He just makes everything work. He's the butter to the bread, offensively and defensively," Eben said. "We moved him to middle linebacker just to control things and he's done an excellent job of leading the defense. Offensively, he's valuable to everything we do. We line him up at halfback, wide receiver or tailback and our blocking schemes are surrounded by him.
"He's the guy that we need if we are going anywhere and to this point, he's been that guy."
Meyer has been a key cog for the Lions' defense since his sophomore season.
After not playing as a freshman, Meyer earned a starting linebacker spot as a sophomore. He went on to lead the team with 57.5 tackles, 48 of which were solo stops. He also had a sack, five tackles for a loss and an interception.
Meyer once again led the team in tackles during last season, this time with 65.5 and 59 were solo stops. Six of those were tackles for loss and he recovered one fumble.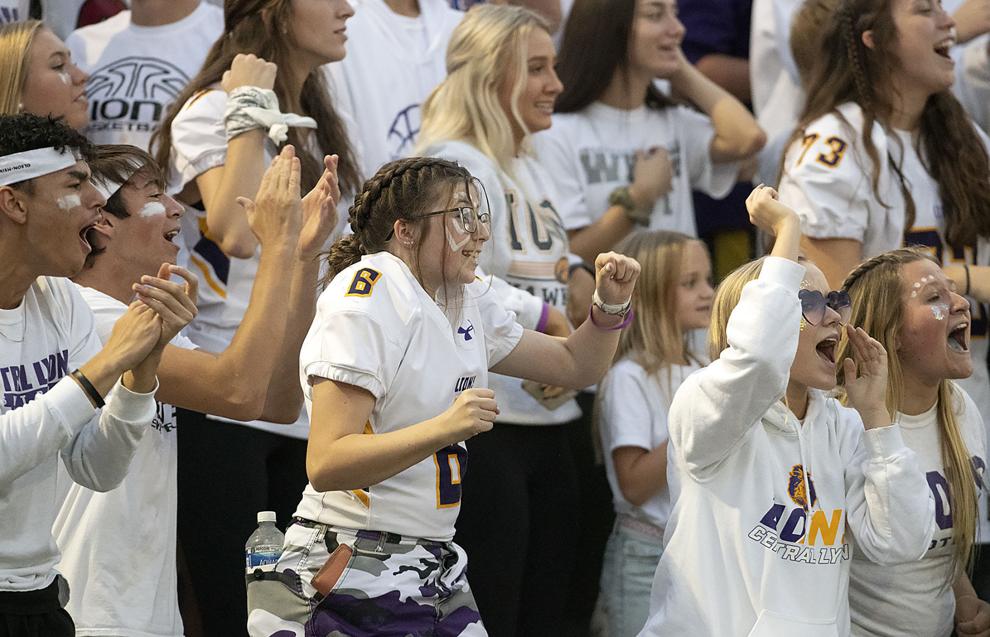 Eben said Meyer's production is a combination of instincts and how much he watches film.
"He has extremely great instincts and understands what offenses want to do," Eben said. "You don't see that many kids that put in the effort and time into watching film that he does. He studies, whether it's in the classroom or football or checkers, he studies the game and studies how to win. He comes from a great family that is extremely supportive of our program. He's very coachable and it starts with his family."
Meyer picked up right where he left off the last two years and is leading the 10-0 Lions, who play in the Class 2A state semifinals at 4 p.m. Saturday against Camanche in the UNI-Dome, with 49 tackles (22 solo).
He has a sack, six tackles for loss, a fumble recovery and an interception.
"I have some good teammates that make my job easier. Our defensive line is really good and takes up the blockers and makes my job easier," Meyer said. "I watch quite a bit of film. I like to watch all of the offenses until I know I've got it. I can definitely tell when a play is going to happen by watching it. Watching tape helps you a lot."
Meyer is also a two-time state wrestling qualifier. Last season he finished in sixth place in 2A at 160 pounds.
Meyer loves both sports and credits wrestling to making him a better football player.
"If I am in football season, I like it more. If it's wrestling season, I like it more. They are both way different and I enjoy both of them," Meyer said. "Wrestling has helped a lot, tackling especially and just the mentality of being tough helps you a lot, especially being a linebacker. Get up, hit them back. Tackling is just like shooting a double-leg, too."
Offensively, opponents have to pay a lot of attention to quarterback Zach Lutmer, who has passed for 965 yards and rushed for 1,347.
Meyer is the CL/GLR's second-leading rusher with 460 yards and 12 touchdowns on 80 carries.
While those 460 yards account for 17 percent of the Lions' 2,639 rushing yards this season, Eben said the ground game doesn't work without Meyer.
"Kalen is that guy that makes Lutmer who he is. He allows us to run empty sets to two in the backfield. Everything that we do on offense is because of him," Eben said. "He brings that mindset. There are times guys miss certain blocks and he fills that and he has other key blocks. That's something that you can't coach because of his instincts."
Meyer did get his time to shine in the second-round 2A playoff game against Estherville-Lincoln Central, though.
He served as the team's primarily tailback in that contest, rushing for 110 yards and three touchdowns on 19 carries.
"Oh that game was a lot of fun. I usually don't run a lot so it was fun getting a taste of it," Meyer said. "I think our linemen did a great job of making the holes. If you run the ball, everyone thinks you are doing the work. Kayden (Van Berkum) and the offensive line were doing the work. Usually I am the guy blocking, so it was kind of nice running it a couple of times."
Levi Waldschmitt, Remsen St. Mary's: The senior had 11 tackles as he helped the Hawks come back from a 20-point deficit to advance to the state semifinals in 8-man.
Easton Harms, OABCIG: The junior caught a 53-yard touchdown pass and finished with four receptions for 98 yards in the Falcons quarterfinal win. He also had two interceptions on the other side of the ball.
PHOTOS: Central Lyon/George-Little Rock vs. Sioux Center
Central Lyon/George-Little Rock vs Sioux Center football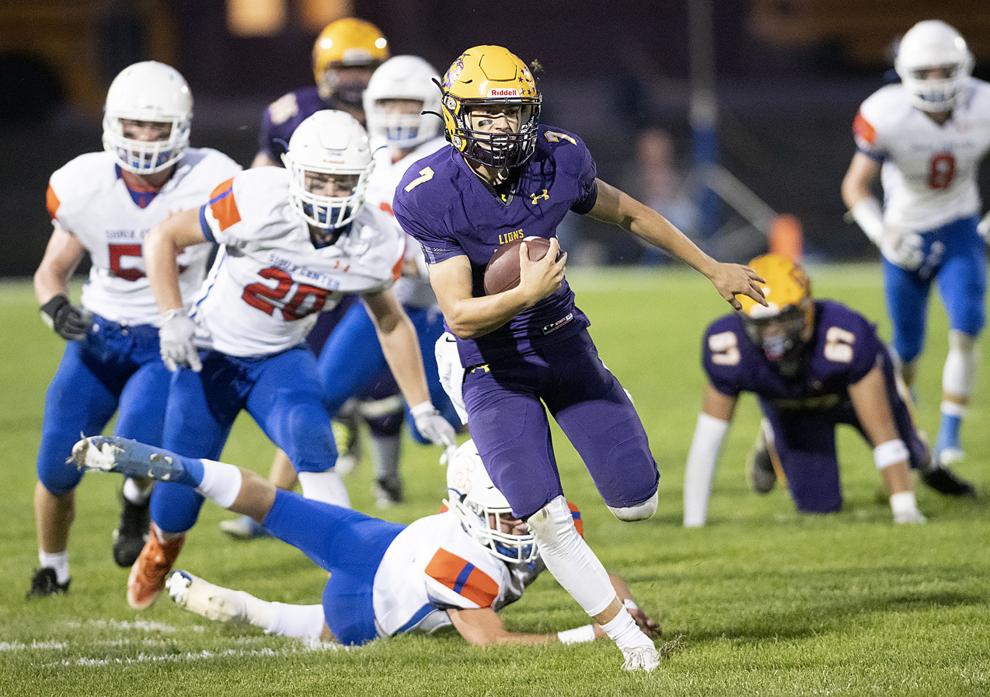 Central Lyon/George-Little Rock vs Sioux Center football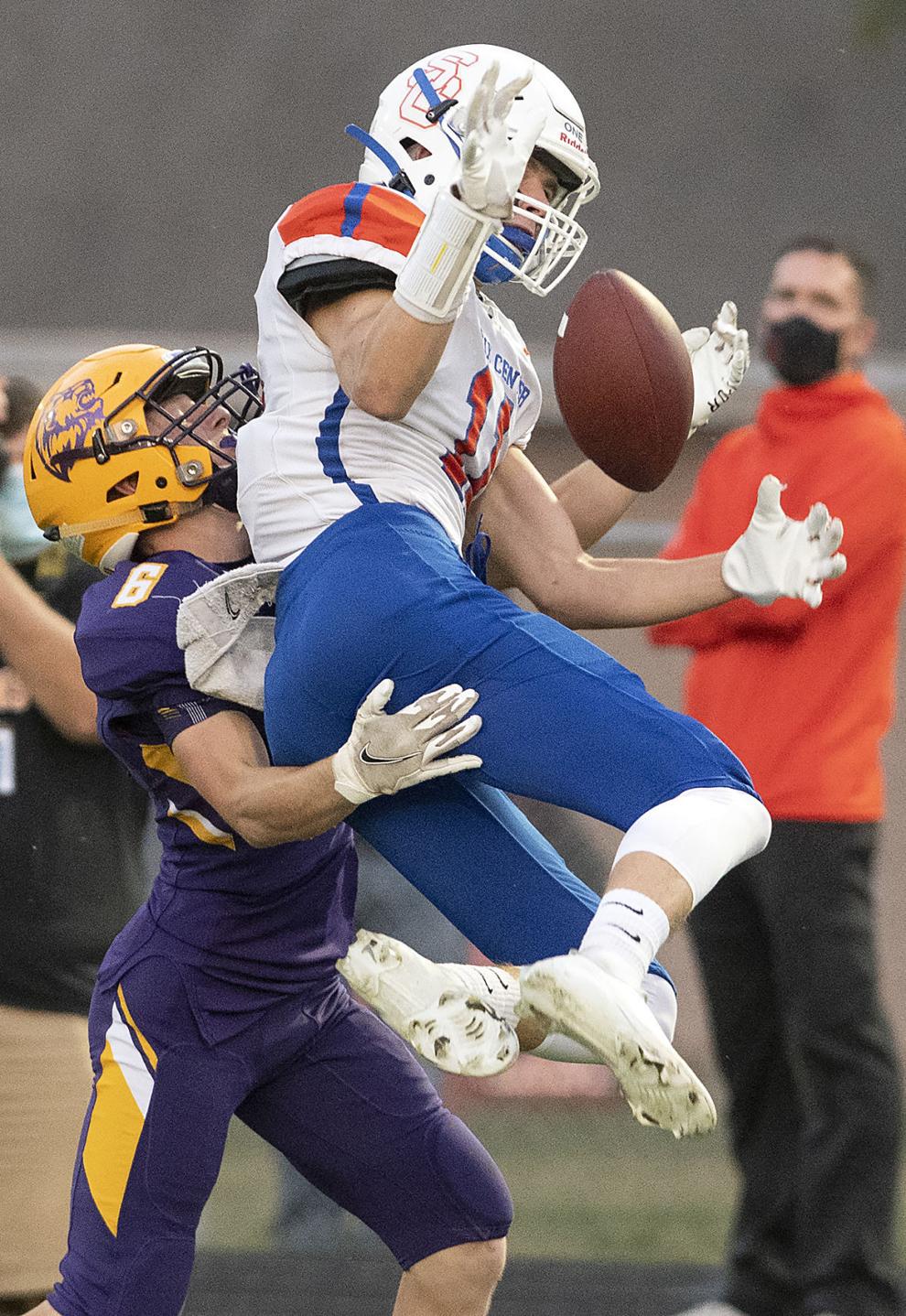 Central Lyon/George-Little Rock vs Sioux Center football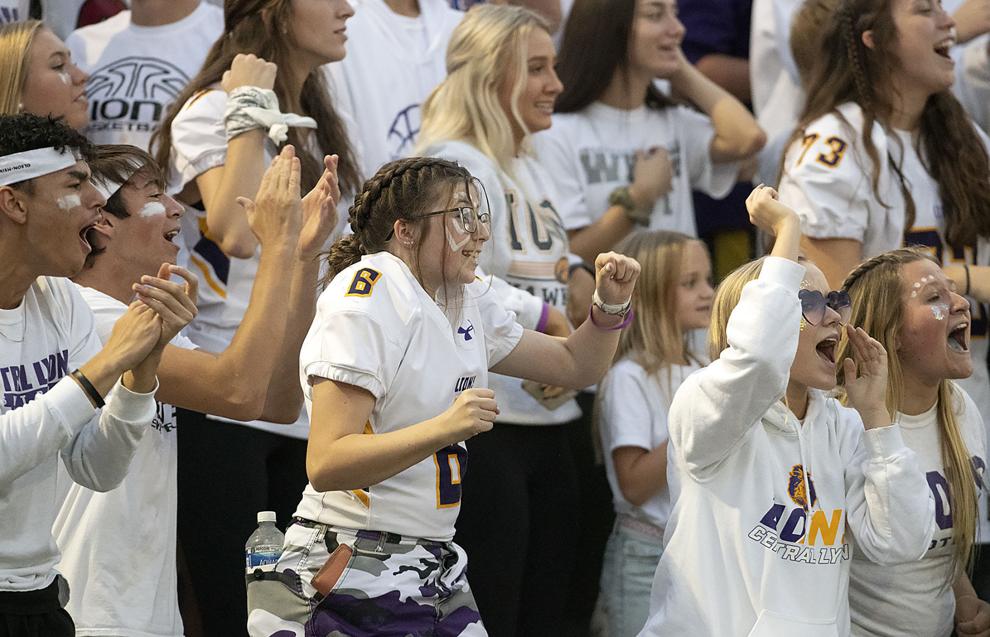 Central Lyon/George-Little Rock vs Sioux Center football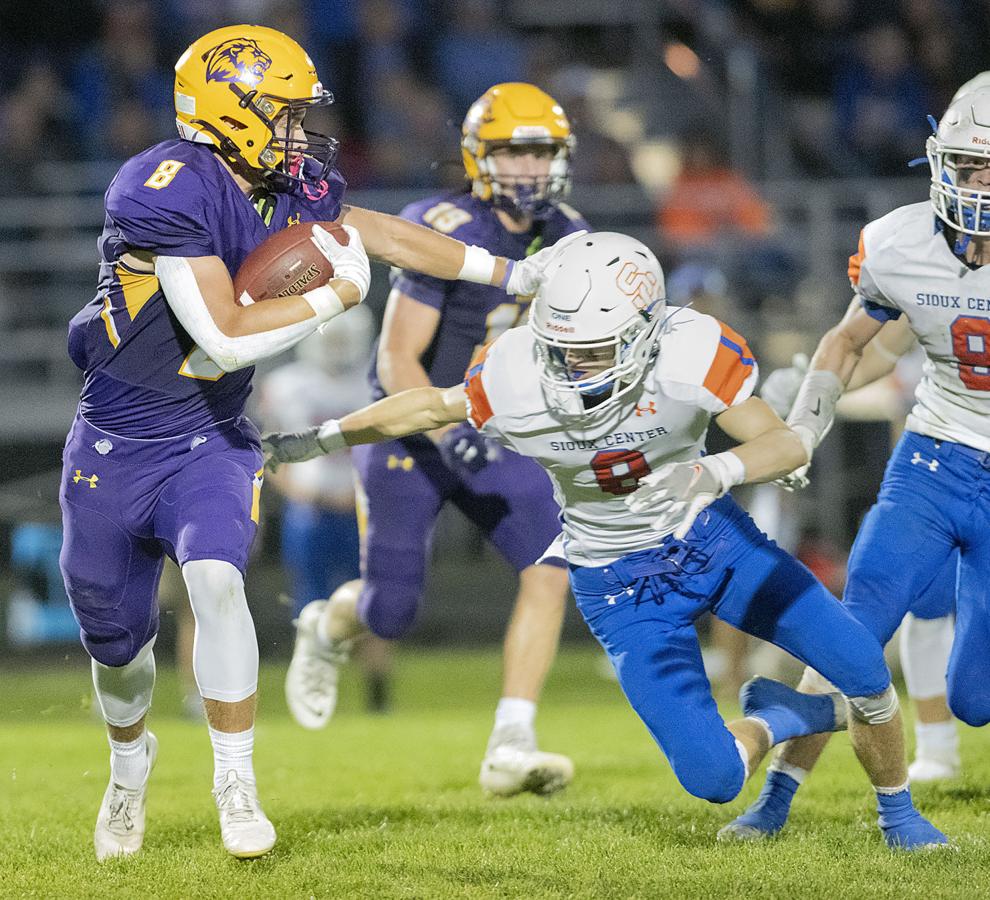 Central Lyon/George-Little Rock vs Sioux Center football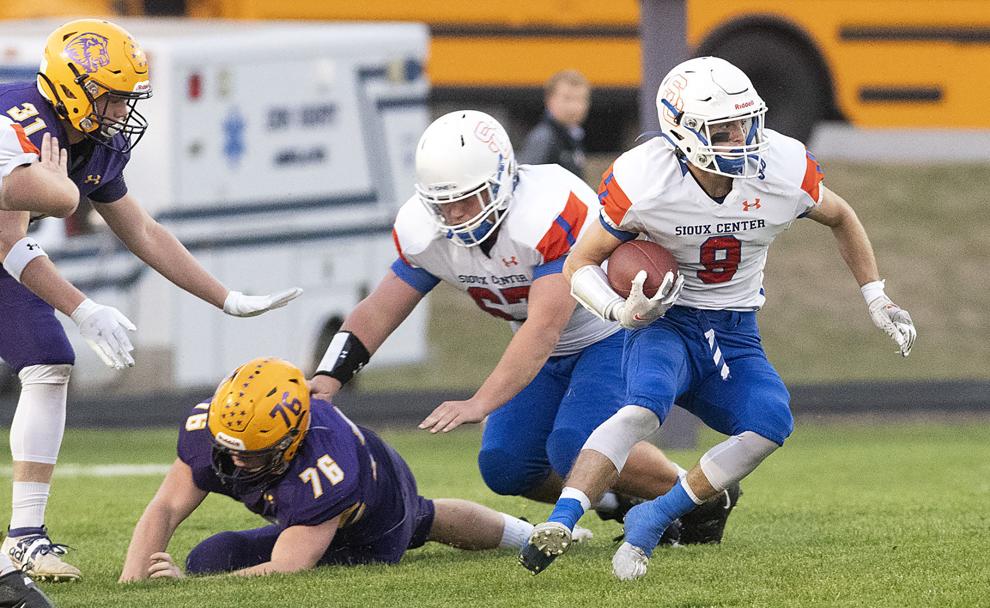 Central Lyon/George-Little Rock vs Sioux Center football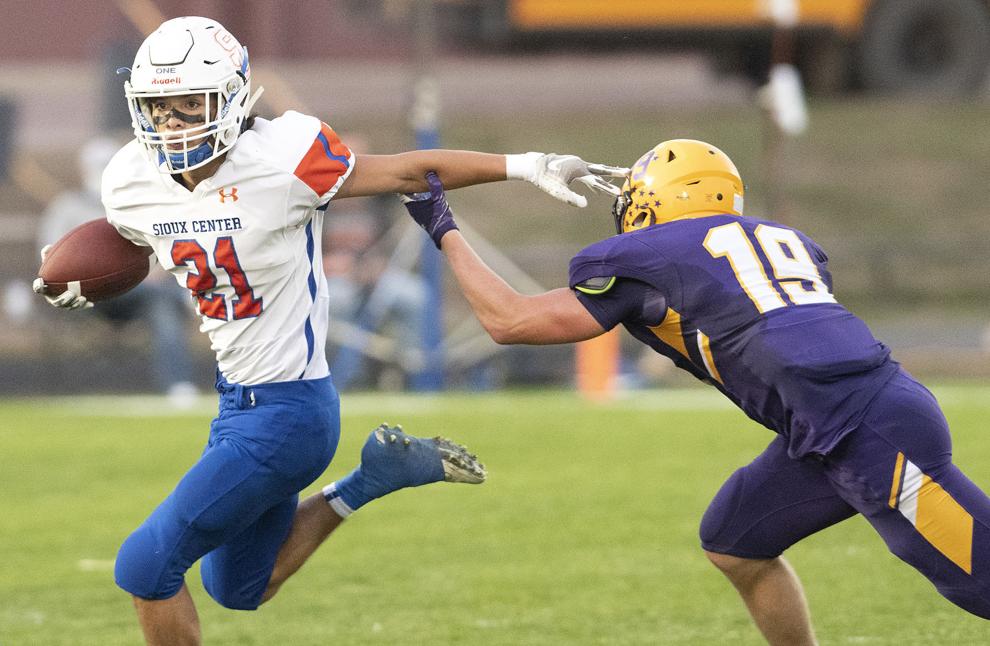 Central Lyon/George-Little Rock vs Sioux Center football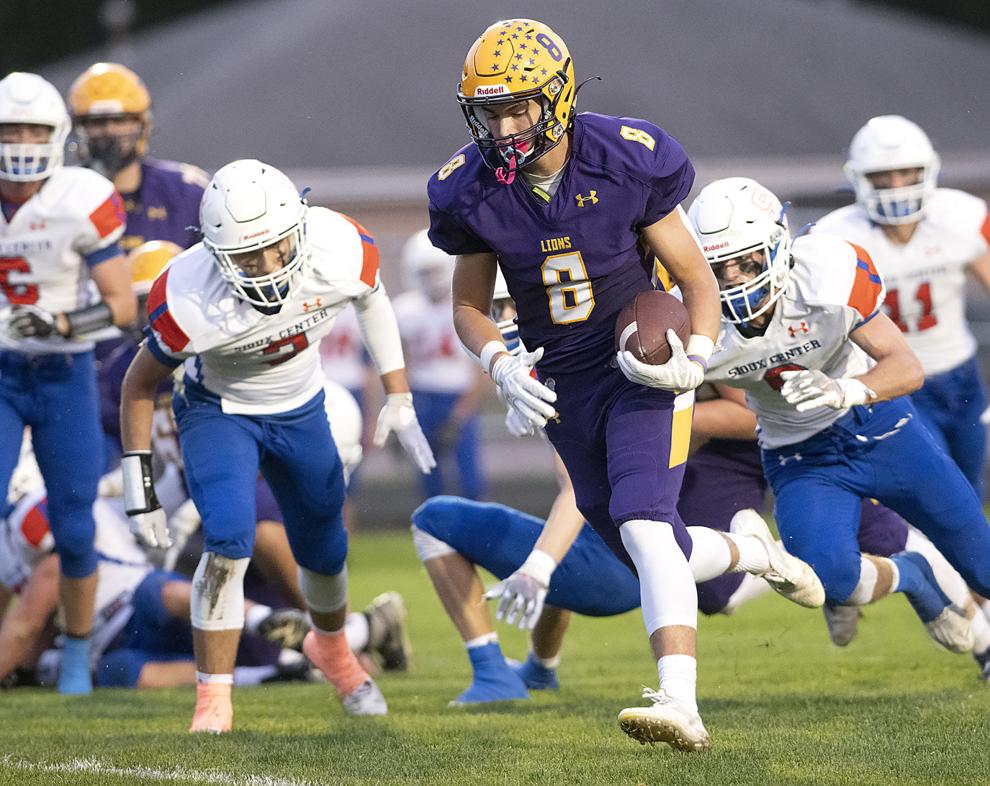 Central Lyon/George-Little Rock vs Sioux Center football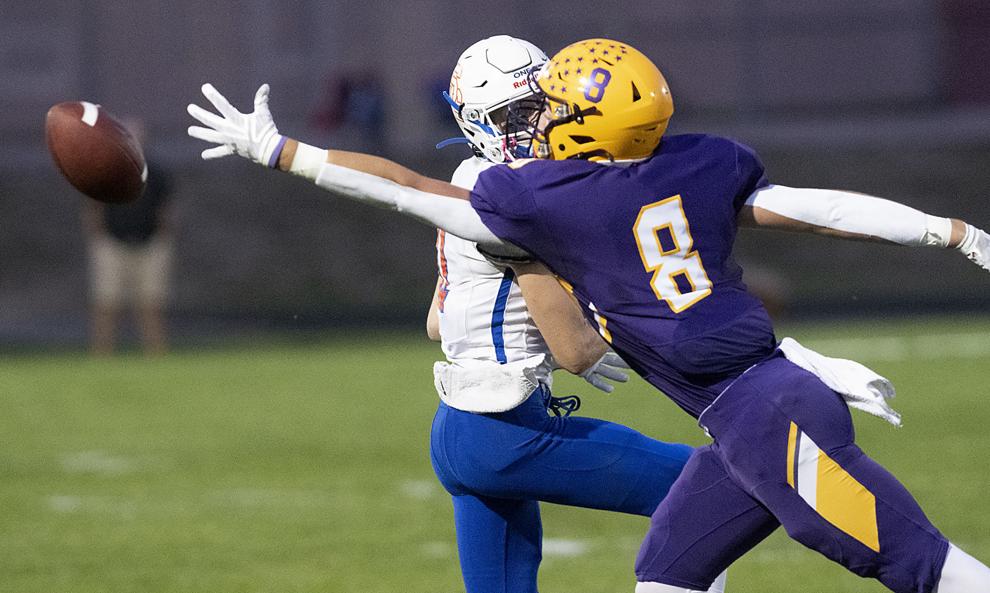 Central Lyon/George-Little Rock vs Sioux Center football