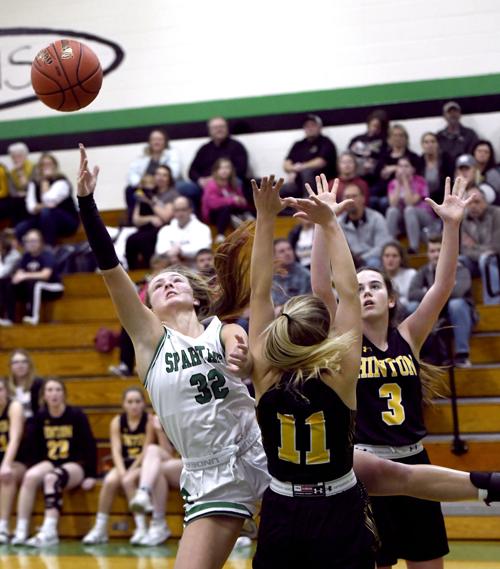 Two years ago, West Monona High School senior Mallory McCall had to climb a mental mountain after breaking her right arm.
McCall broke her arm in December 2018, and that put her out for the rest of the season.
She had to learn a couple of skills over again, but the journey she went on has paid off for the Spartans senior.
McCall has 319 points after a 51-50 loss against Westwood on Tuesday, and those 319 points puts McCall in the top-5 in the entire state.
On Monday, she also became the school's all-time leading scorer, passing current MVAOCOU teacher Jessica Christensen's record of 1,372 points. 
She's one of four seniors leading the state in scoring. Because of that, McCall earns this week's Siouxland Athlete of the Week.
It wasn't an easy path for McCall to get to this point, however.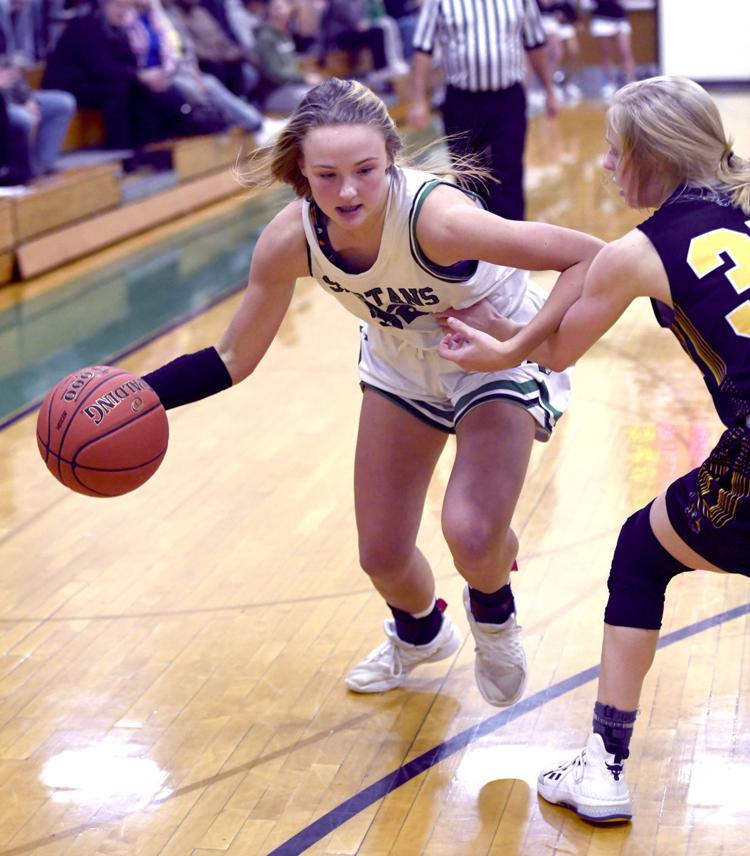 When McCall rehabilitated her arm, she lost some feeling in her hand because of nerve damage sustained in the injury.
The West Monona coaching staff at the time had McCall dribble the basketball with her right hand. At first, she said it hurt badly from the pain. She got some of her strength back in April and May.
To this day, she has to hold the ball differently because of the nerve damage and has made a lot of little adjustments.
The coaching staff tried to persuade McCall that she could return to playing at the level that she wanted to. McCall tried to keep those thoughts out of her head, too.
"The thought only entered my mind a couple of times that I wasn't going to play again," McCall said. "The coaches forced it on me, and I just did it. I think it was very important for my mental health. Just because I didn't want to do it and not be able to because of a freak accident. It helped me to know that I could do it. A lot of my teammates would have been freaked out if I never came back."
McCall went through the summer playing AAU ball trying to get her confidence back. She believed she got in back during the regular-season of her junior year.
McCall wasn't scared to get hurt again, and she was happy to be on the floor. She wasn't pressured to score as much, nor was she forced to be relied on to be the best defender.
That confidence has been growing, especially in the last two seasons.
During her junior year, McCall led the Spartans in scoring with 558 points. She shot 47 percent from the floor, and 62.5 percent from the free-throw line. She averaged 24.3 points per game, and she averaged 8.3 rebounds per game.
So far this season, McCall has been averaging a double-double.
The Spartans senior has averaged 24.5 ppg and 10.5 rpg. She's even averaging 4.3 offensive rebounds per game.
Her single-game season-high in points came Dec. 11 against OABCIG where McCall scored 37. That's good for being in the top-10 statewide for most points in a 2020-21 game.
"She's a great kid to be around, and she comes to work every day," Spartans coach Dave Kuhl said. "Every good team has to have a go-to player, and she is that type of person. We just keep challenging her to be better. One night she was, for example, 0-for-4 from 3-point range. She was 3-for-3 and 4-for-4 the next two nights. She gets her lunch pail and just gets back to work.
"She knows where she's at with those types of things," Kuhl said of McCall's stats. "She has the abilities to be up there like that."
McCall hasn't changed much of anything, except what Kuhl has taught her — and the rest of the Spartans — to take smarter shots within the flow of the new offense put in by Kuhl.
"I feel like the less bad shots we take, the less turnovers we have," McCall said. "It means a lot to me, because my teammates are making me look good."
McCall has her next sights set on a rebounding record. McCall said that she is aiming to break the Spartans' single-game rebounding record, which is 19.
She's gotten to the 15-rebound mark twice this season, and she feels close to getting to that. She knew she had to crash the glass more, being the biggest player at 6-foot on the roster.
"I don't know how close to the career record, but the rebounds in a game is what I want," McCall said. "All I need to do is go after it. I think we learned how to get better positioning in ways to get to the ball without fouling. We've learned where we need to put ourselves to get the rebound."
Honorable mentions
Dallas Kluender, Woodbury Central: Kluender scored thrice in double figures last week to help the Wildcats get three wins last week. 
Rachel Langel, Gehlen Catholic: Langel had an 18-point, 20-rebound double-double on Thursday against Sioux City North.
PHOTOS: West Monona vs. Hinton basketball, 2020
West Monona defeats Hinton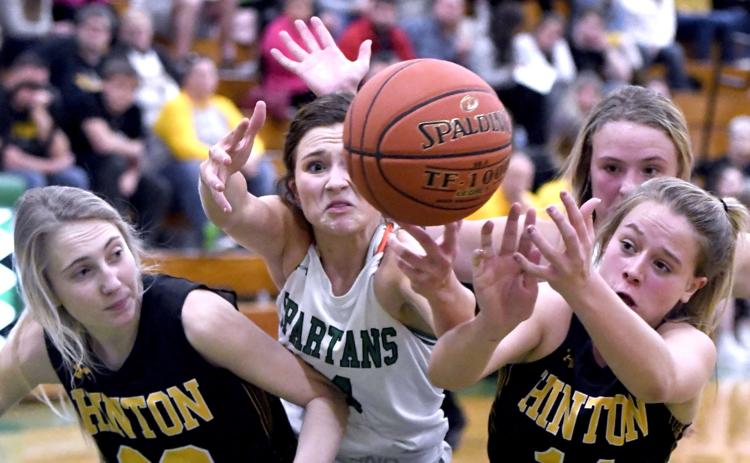 West Monona defeats Hinton
West Monona defeats Hinton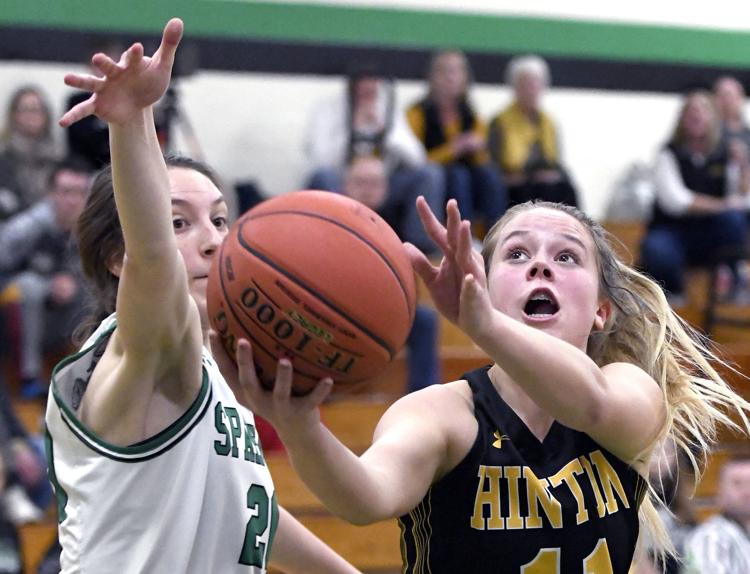 West Monona defeats Hinton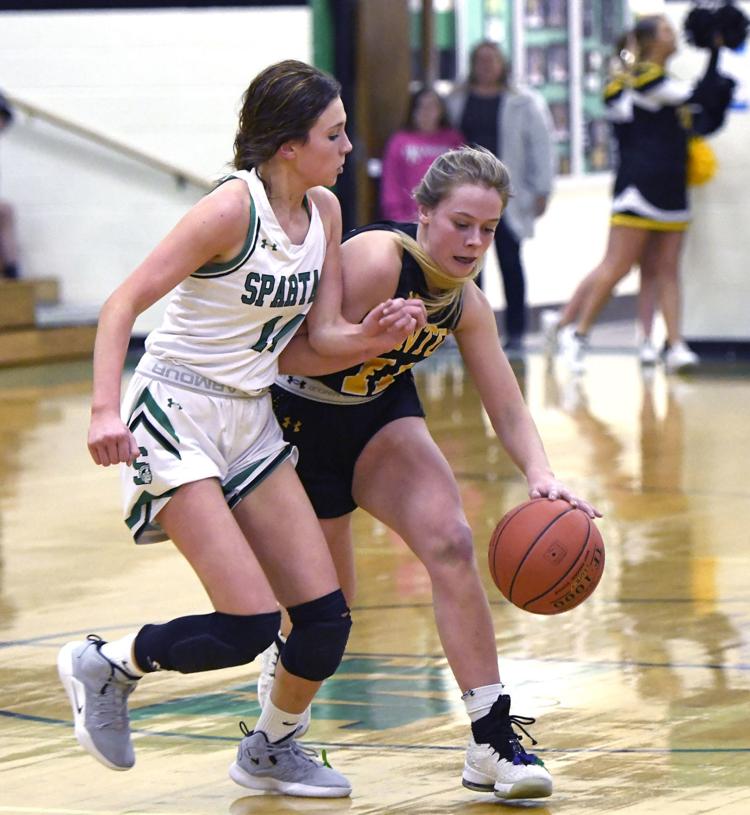 West Monona defeats Hinton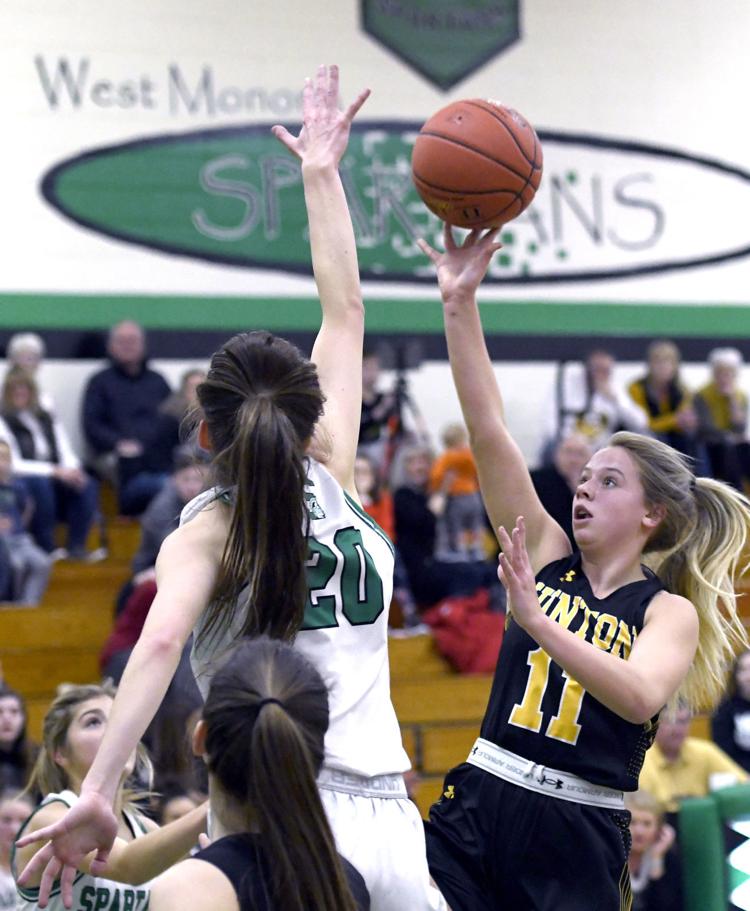 West Monona defeats Hinton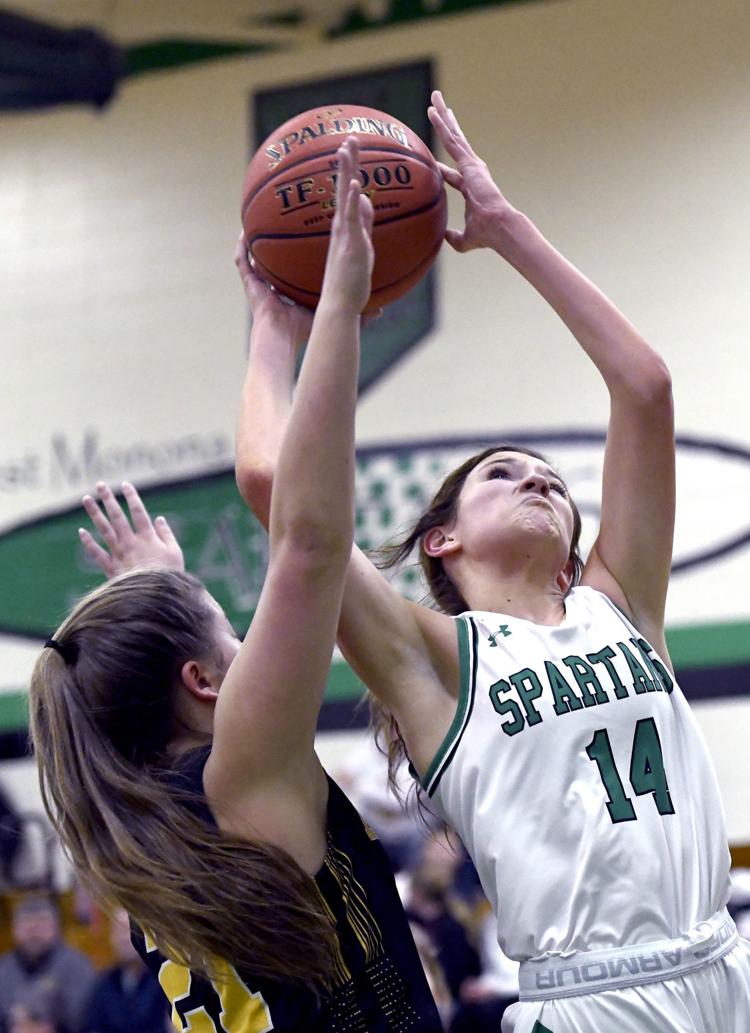 West Monona defeats Hinton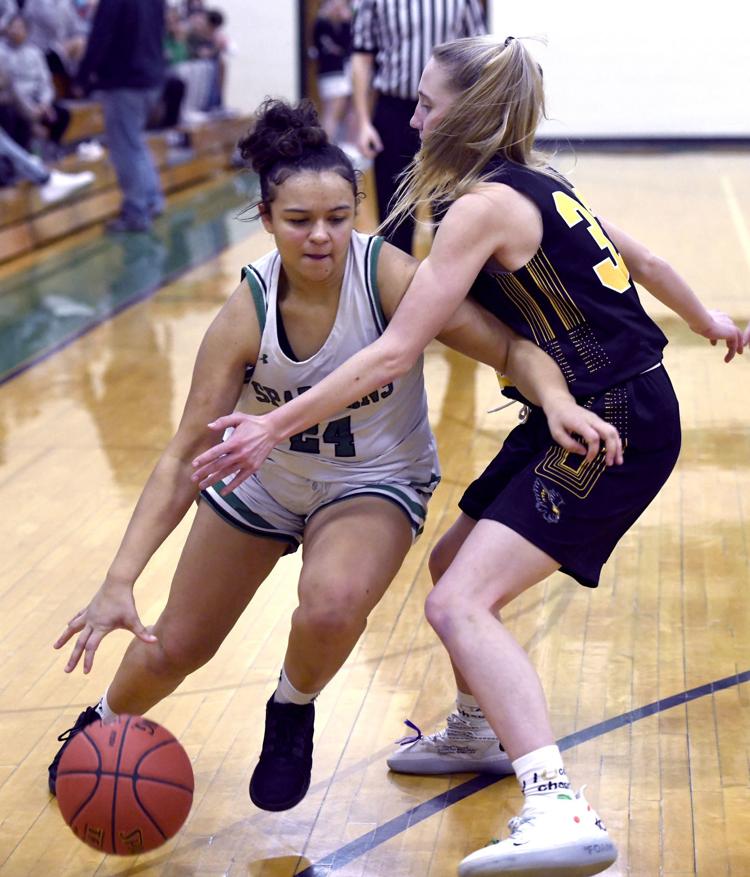 West Monona defeats Hinton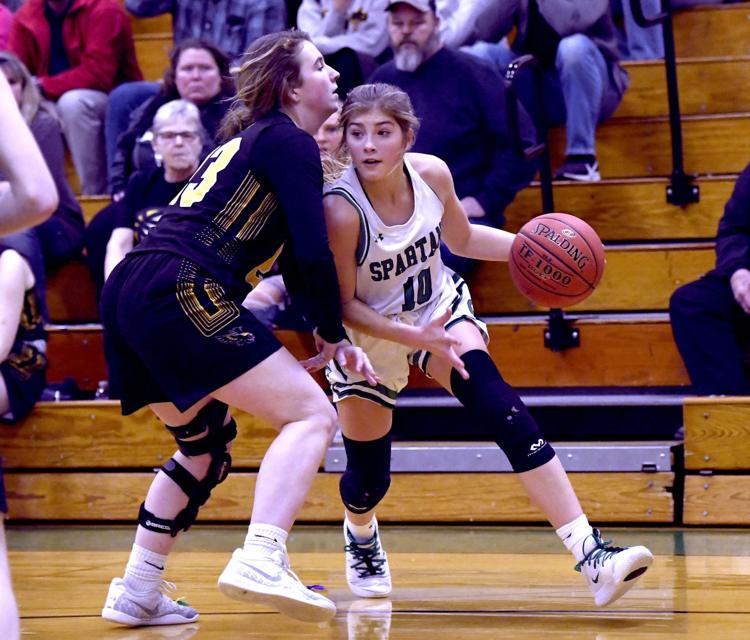 West Monona defeats Hinton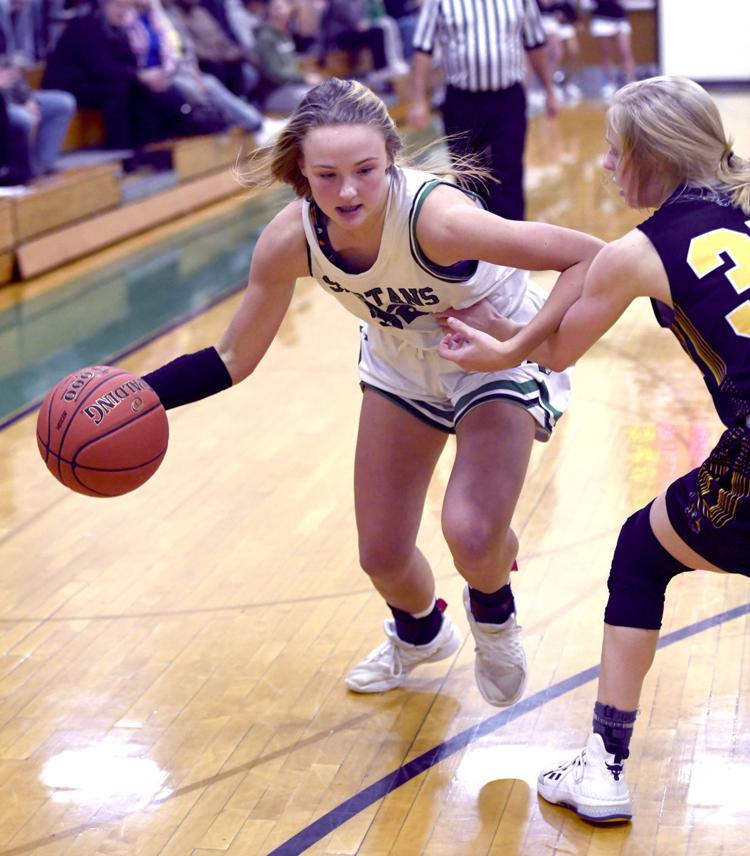 West Monona defeats Hinton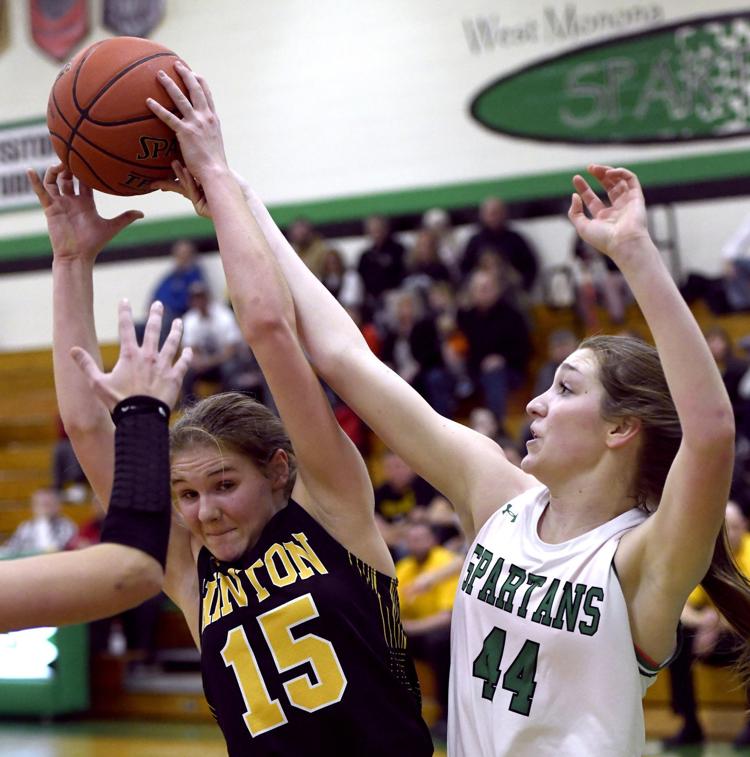 West Monona defeats Hinton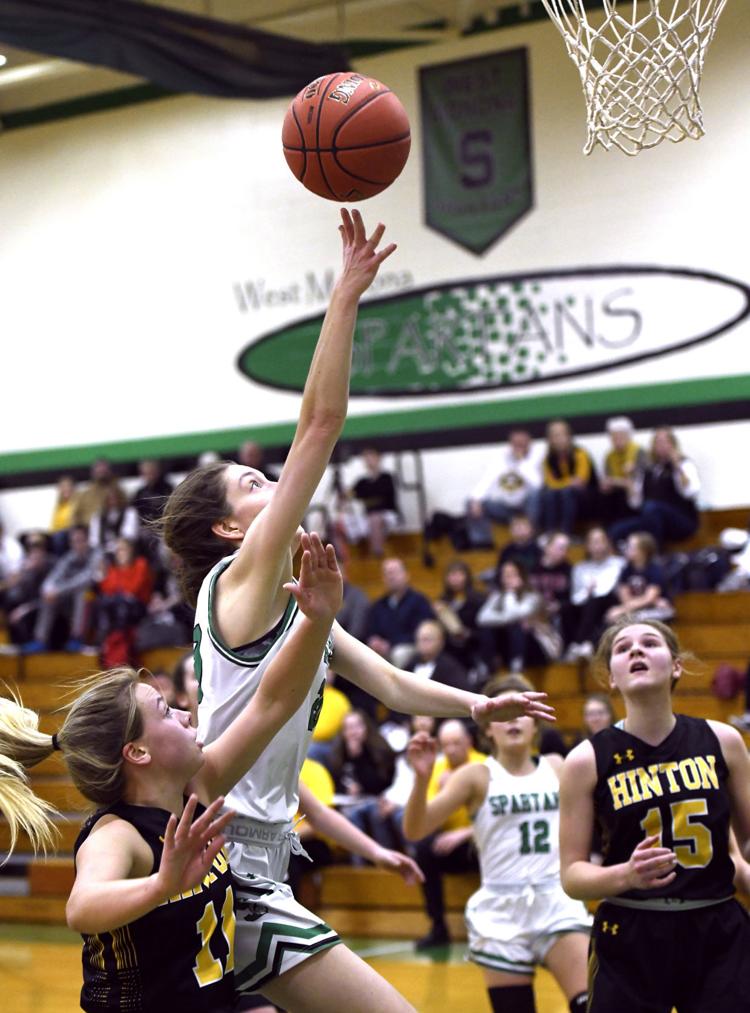 West Monona defeats Hinton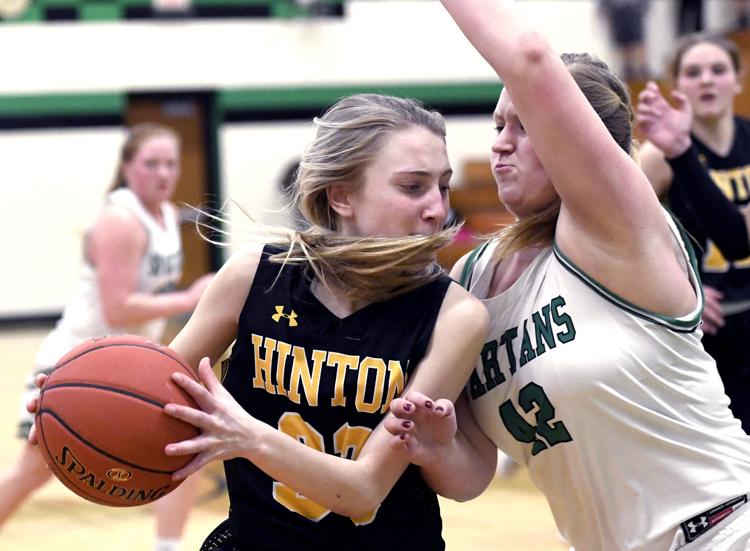 West Monona defeats Hinton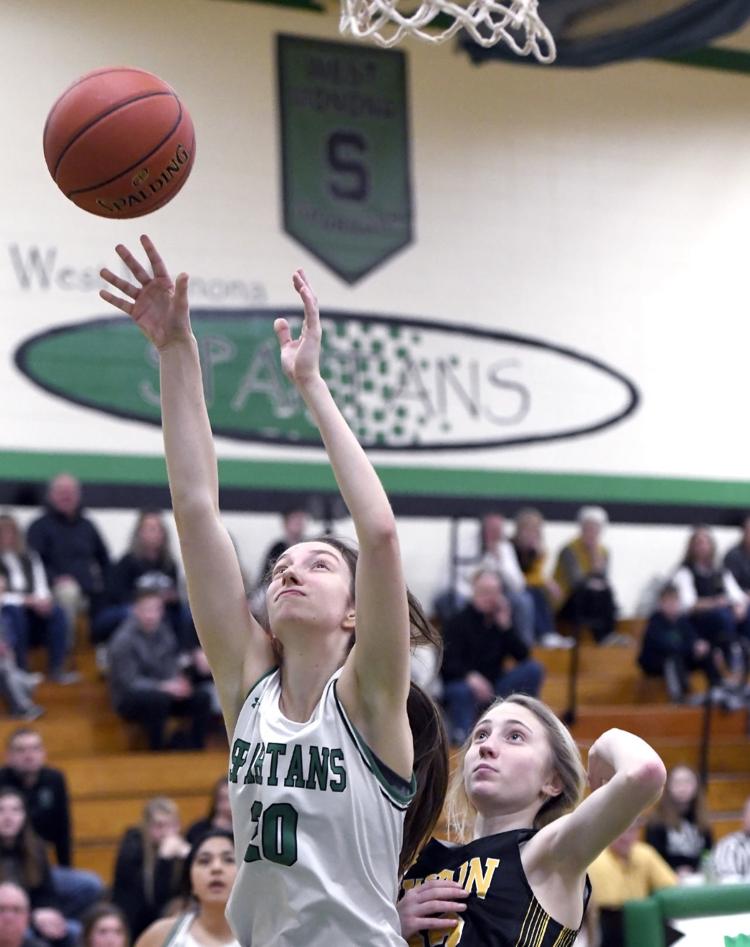 West Monona defeats Hinton