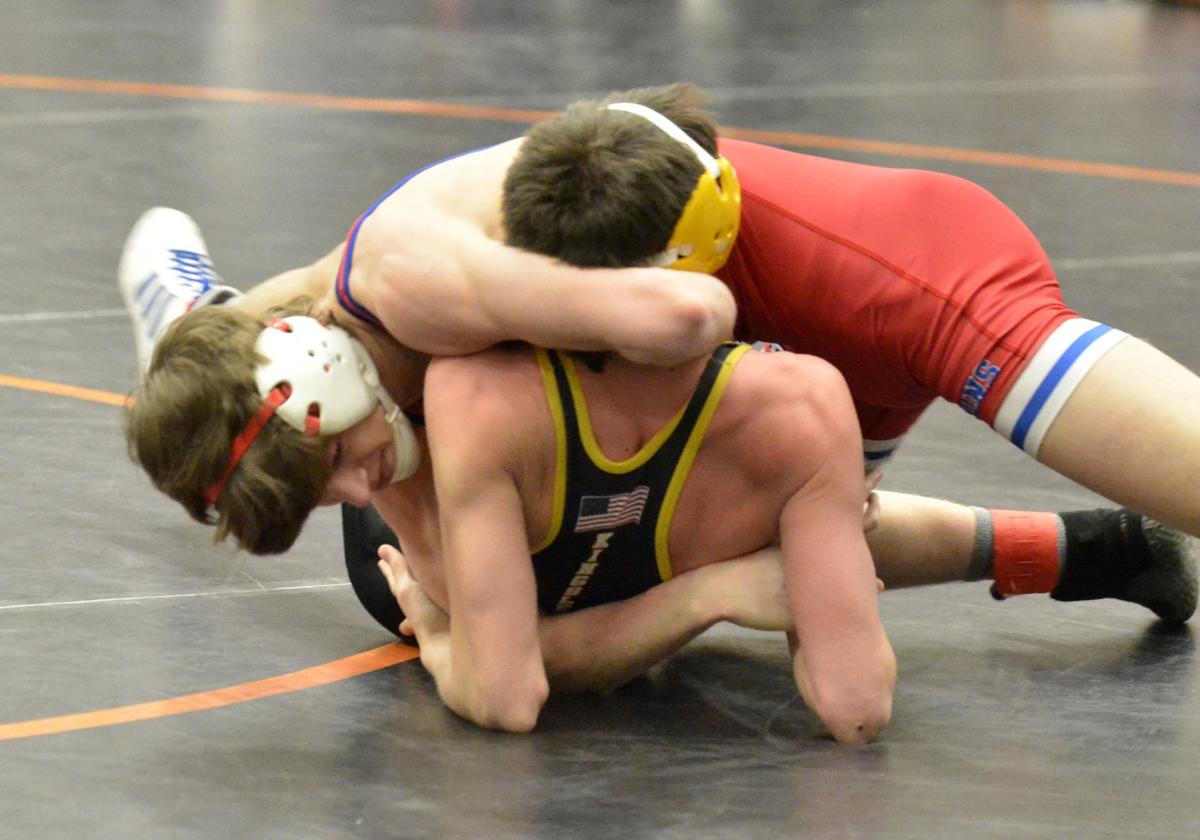 SIBLEY, Iowa — Adam Allard is confident in his wrestling ability. He has plenty of reasons to be confident, too.
"I'm always confident. My ability to wrestle, I am always confident in my ability," said Allard, the Siouxland Athlete of the Week. "I never overlook anyone. There are some tough kids out there but I just don't think anyone is up to me right now."
Out of the 43 wins this season, all but five of those have ended in either a technical fall (a 15-point victory) or a pin. Three of those other five were by major decision. The two non-bonus point victories were against ranked opponents.
At the Riverside Invitational on Dec. 14, Allard defeated Logan-Magnolia's Hagen Heistand, who is currently the top-ranked wrestler at 120 pounds in 1A, by a 3-1 decision. Then on Jan. 21 against Woodbury Central's Beau Klingensmith, a state runner-up last season and the No. 3-ranked wrestler at 126, Allard won by a 2-0 decision.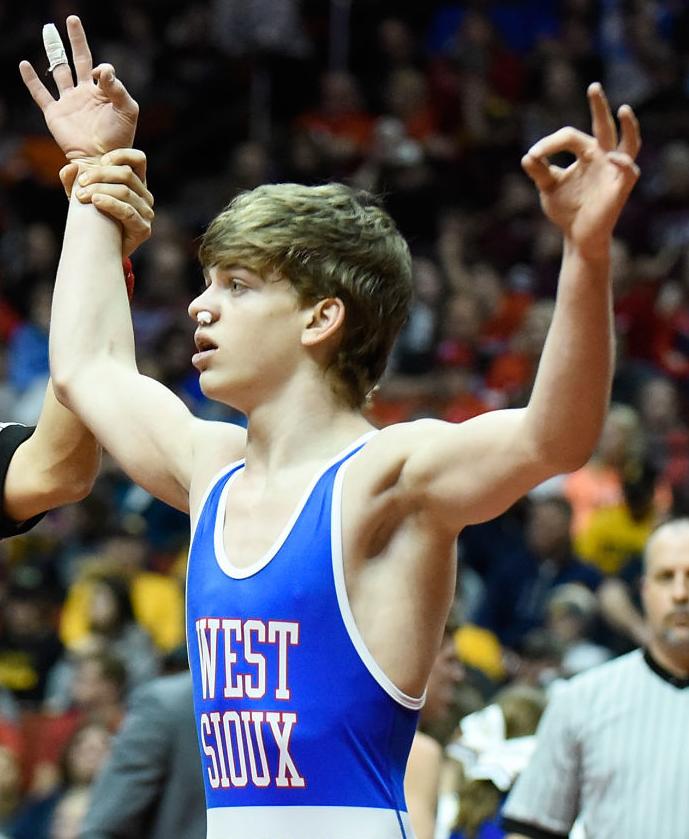 Over the last three seasons, Allard, the top-ranked wrestler at 126 in 1A, has earned the reputation of a defensive wrestler as he racked up three state titles. This season, Allard is proving he's just as dominant as an offensive wrestler as he is on defense. 
But to Allard, it's not really any different than he's wrestled in the past.
"I always have the mentality to go in and score more points and destroy people," Allard said. "That's my gameplan I guess. Go in, try and score more points. Wrestle like I know how to wrestle and everything goes my way. I've always had the stance of a defensive wrestler. I don't like people getting to my legs, I don't like them scoring on me.
"So even if the score is 4-0, I like to say I dominated the kid because I rode him for two minutes. That's not even close to scoring against me."
You have free articles remaining.
West Sioux coach Mark Van Oort said Allard has always been hard to score points against, as evident by only having one loss in his high school career. Now Allard has added a bit more to his offense, which makes him an even more dangerous wrestler than he was before.
"He kind of lived in the world of winning 2-1 matches but we've explained to him that he doesn't have to. That's not the world he has to live in," Van Oort said. "He's diversified his offense this year. I am not going to tell everybody what he's got, but he's got a lot. He's even more dominant on top.
"We've watched him do a lot of great things in a Falcon singlet. We certainly want to see him do a couple more great things in a Falcon Singlet and then I have to buy some UNI gear because I will be cheering pretty loudly."
Allard's always been a dedicated wrestler. You have to be in order to win three state titles. But the quest to become a four-time state champion has only driven the UNI recruit even more.
"He's working hard. I've never seen him work this hard in the practice room day-in and day-out and that's a big deal," Van Oort said. "Those are things that have come to him with maturity. I quite honestly can't say enough nice things about Adam Allard, not only as a wrestler but as a person. ... He's rewrote the record books for West Sioux wrestling and he's helped us do a lot of positive things in our program."
Now with the postseason started, the chance to win a fourth state title is only a couple of weeks away. The Falcons are at the 1A district tournament at Sioux Central High School on Saturday and then the state duals start on Wednesday, Feb. 19, followed by the three-day traditional state tournament.
"Going into this year, I want to put an exclamation point toward it," Allard said. "It's my last year, it's my senior year. I want to go out there and try and dominate as much as I can. That's my plan right now. That's my goal right now, (the fourth state title) is what I am aiming for."
Ryan Hurd, Cherokee boys' basketball: Hurd scored 21 points in a win over Le Mars last week. He scored his 1,000th point during the first quarter and it is Cherokee's first win over Le Mars since Dec. 5, 2008.
JeMae Nichols, Cherokee girls' basketball: Nichols scored 55 total points in two games last week. She scored 28 in an 84-55 win over Spencer and then scored 27 in a 59-47 victory over Spirit Lake.
Adam Allard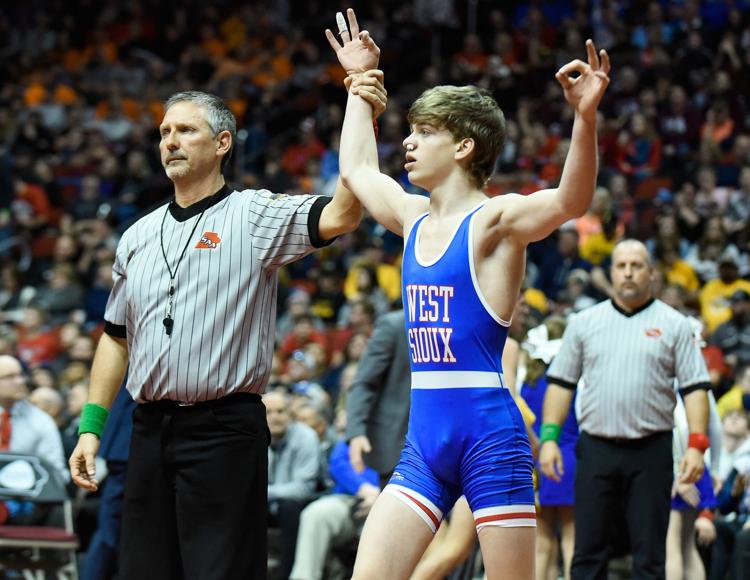 2019 State Wrestling Saturday
2019 State Wrestling Saturday
2019 State Wrestling Saturday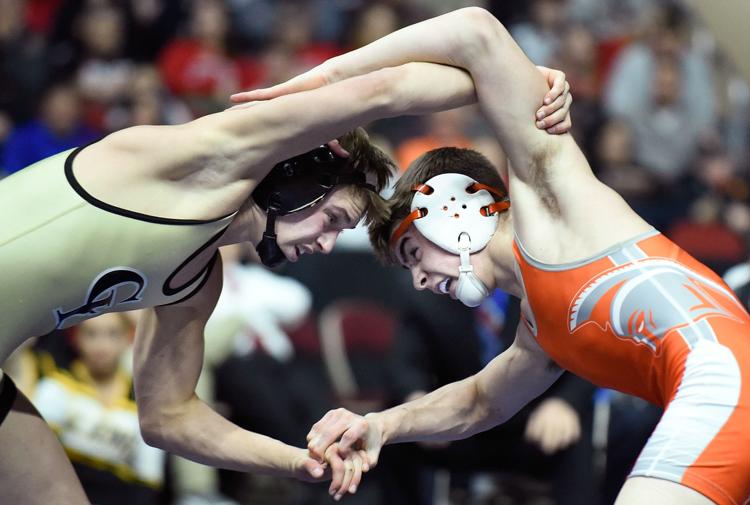 2019 State Wrestling Saturday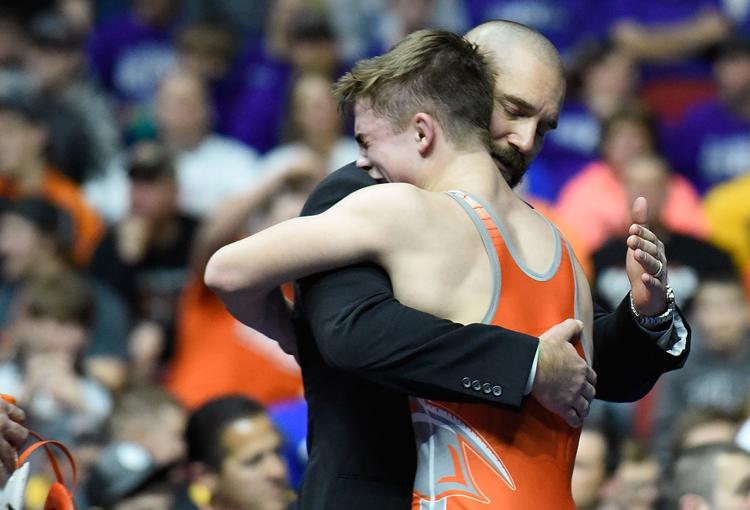 2019 State Wrestling Saturday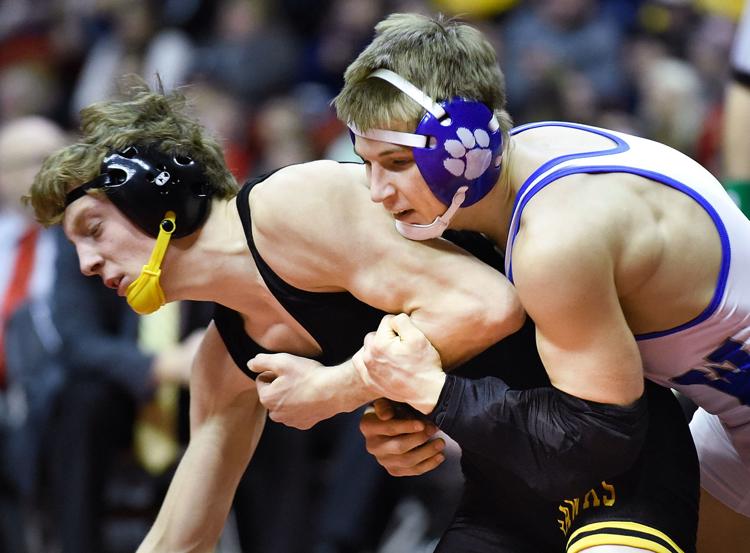 Wade Mitchell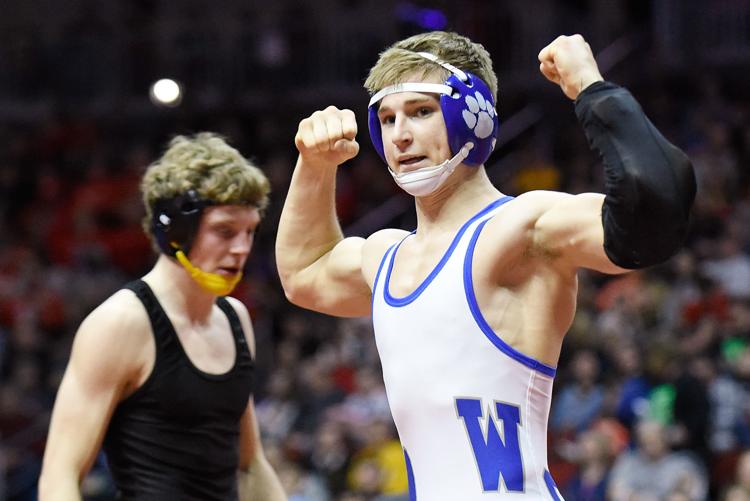 2019 State Wrestling Saturday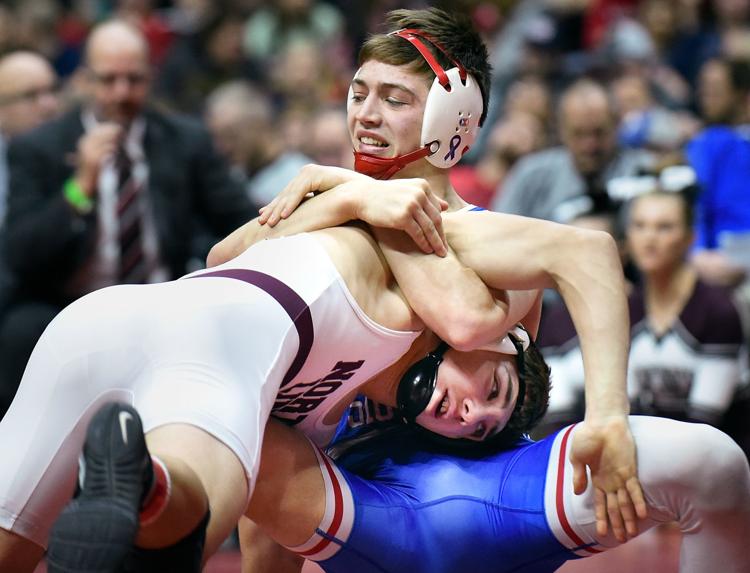 Kyler Rieck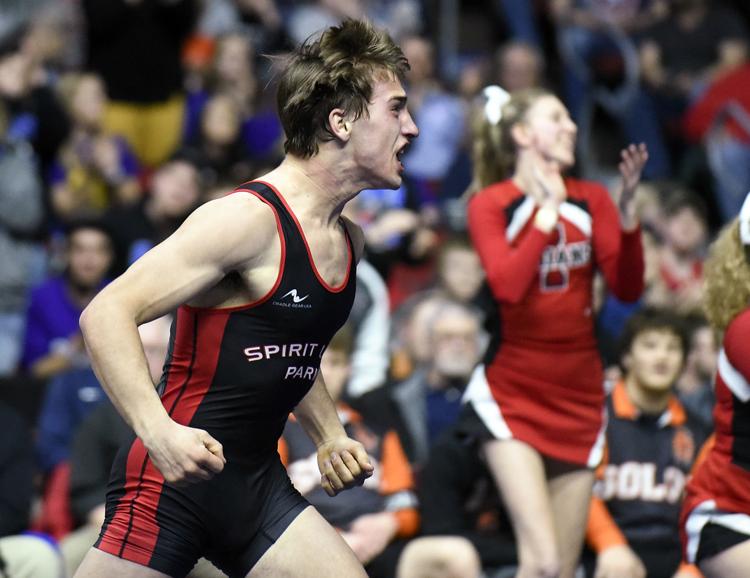 2019 State Wrestling Saturday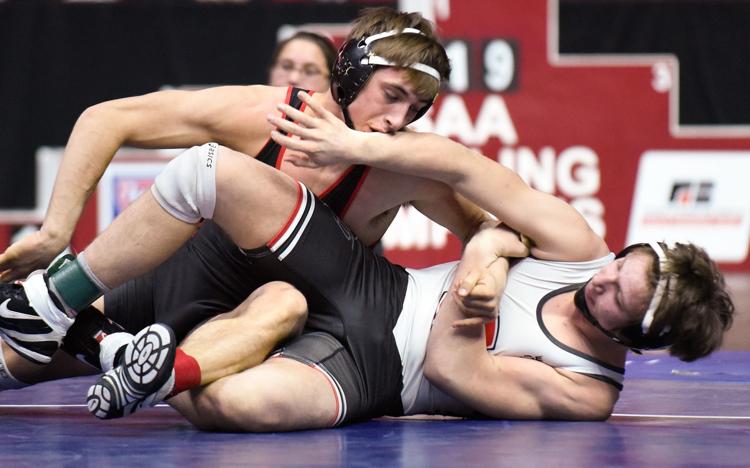 2019 State Wrestling Saturday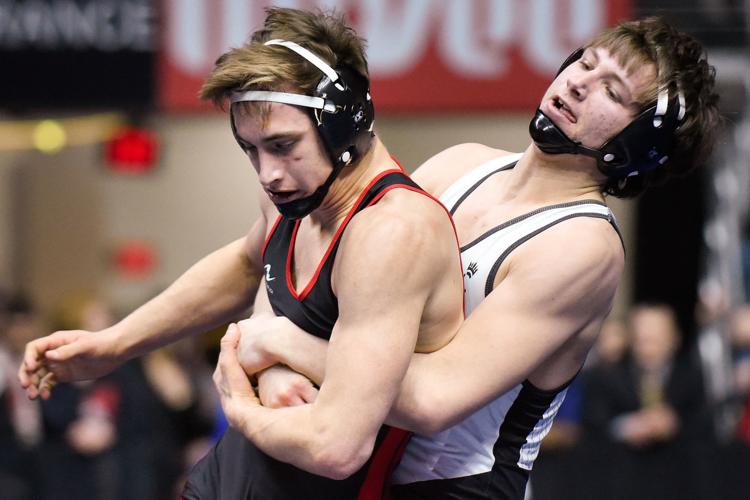 2019 State Wrestling Saturday
2019 State Wrestling Saturday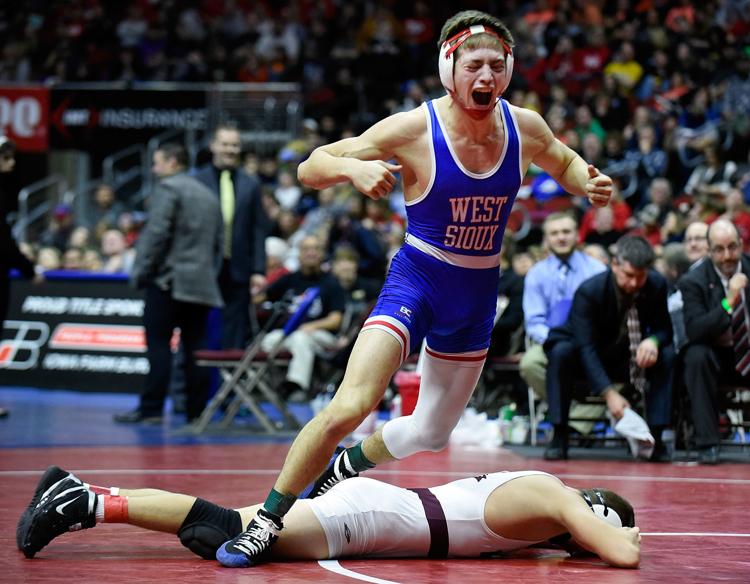 Kory Van Oort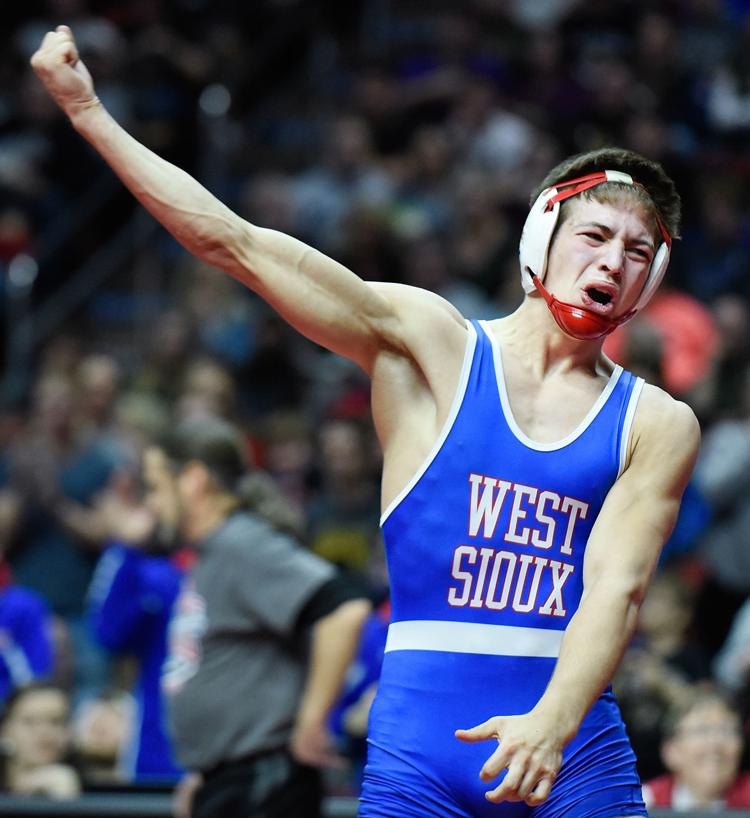 2019 State Wrestling Saturday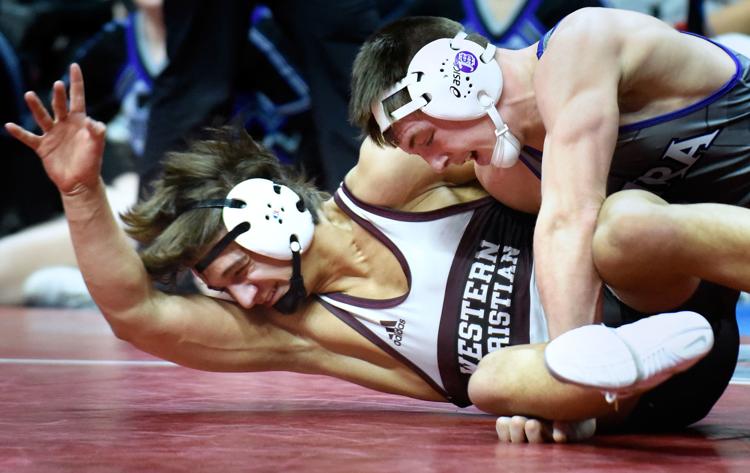 2019 State Wrestling Saturday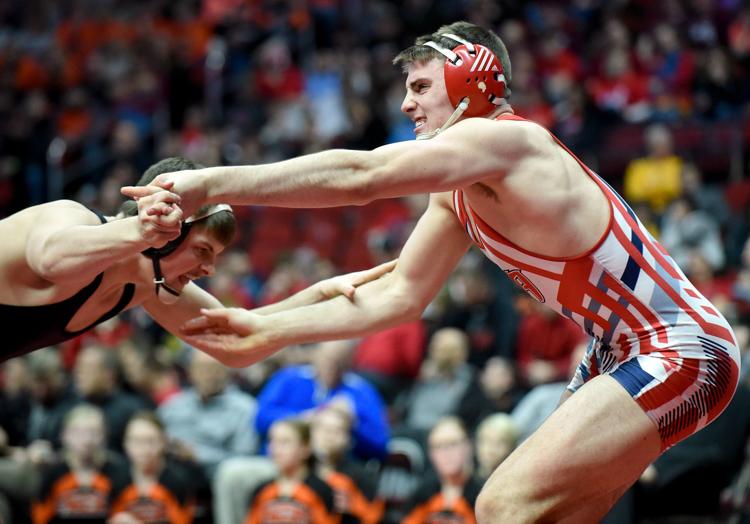 2019 State Wrestling Saturday