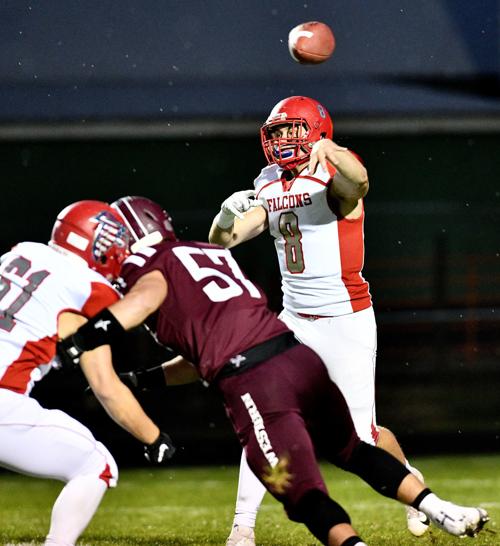 It was only a matter of if, not when, West Sioux quarterback Hunter Dekkers set Iowa's all-time mark in passing yards.
Earlier this season, Dekkers set the career touchdown mark and has 121 for his career. Coming last week's game against then Class 1A third-ranked West Lyon, Dekkers needed not even 200 yards to set the career yardage mark.
However, Dekkers had no idea he set the record after the game. The game wasn't stopped to acknowledge it.
That's because the focus for Dekkers and West Sioux was on West Lyon and picking up a key district victory over the Wildcats.
Currently, the main thing Dekkers, this week's Siouxland Athlete of the Week, remembers from Friday's game is the final score - 35-28 in favor of the Falcons, who pulled off the upset and bounced back from a 25-21 loss to Western Christian the week earlier.
"Truly, I didn't really think (about the record) and never really thought about it much," Dekkers said. "I was so focused on the game and I was happier we won the game. It does mean a little more with it happening during a big win. It was a team effort and I was proud of the whole team on Friday."
West Sioux coach Ryan Schwiesow is glad that Dekkers gets to celebrate the record after a win.
"I didn't know about it until after the game and I didn't think he knew. We were so worried about winning the game," Schwiesow said. "I am happy we got the win and he was able to get it. The way he is, if he would've broke it and we would've lost, he would've remembered the loss. Down the road, he's going to look at it as a big win with breaking the record and that's going to make it look even more special.
"I am happy for Hunter and all of the records. Anytime an individual record is broken, it's a team effort."
There was plenty of significance surrounding West Sioux's game against West Lyon. A second straight loss could put the Falcons, a two-time defending state champion, in danger of missing the playoffs because the RPI might dip too low.
You have free articles remaining.
A win kept the Falcons not only firmly in the 1A playoff talk, but it would keep them in the district title race.
"We said it was a playoff game and that we weren't losing another game," Dekker said. "I think it was a huge bounceback win for us. Coming off a loss to a very good team and coming in the next week against a team that was as equally good, coming off a win like that is a big boost.
"I think a lot of people thought that we were just guaranteed to lose to West Lyon. I think the win was huge. I think this win definitely helps our team confidence to know we are in playoff contention."
West Sioux improved to 6-1 with the win and moved up from No. 8 to No. 4 in the 1A rankings, one spot below Western Christian. More importantly, West Sioux moved back into the top-five in the 1A RPI rankings.
And if West Lyon beats Western Christian in the final week of the season, West Sioux has a chance to win the district title to earn an automatic spot into the playoffs.
"The victory was bigger because it helped us have a chance at the playoffs. We didn't want to go into the last two games counting on RPI," Schwiesow said. "8-1 will get us in if we win the last two and we could potentially win the district. Anytime you can beat a West Lyon team, that's a feather in your hat because they are always really good.
"We said all week, the playoffs started for us last week. That's how we approached it and that's why it was such a big win for us."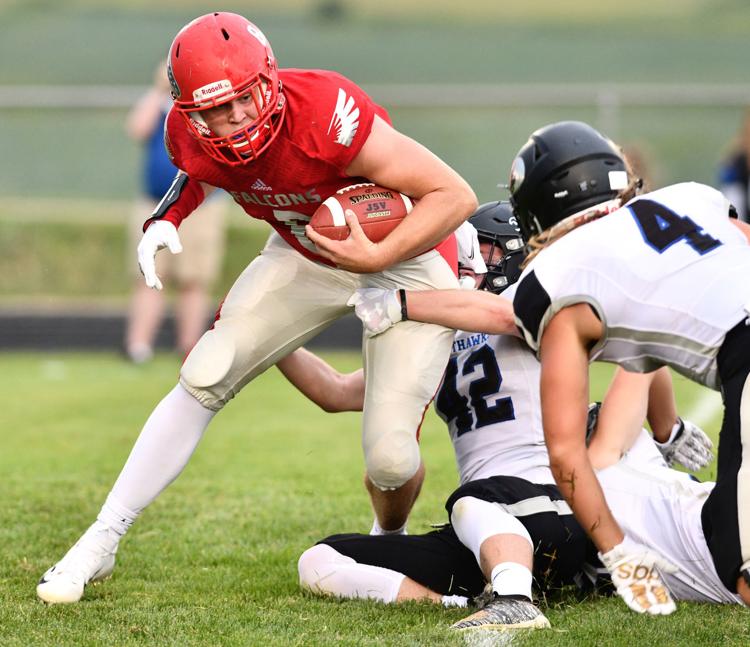 The Falcons host Unity, which is in the top-16 in RPI, this week and travels to Emmetsburg in the final game of the season. Then the playoffs start as West Sioux looks to defend its 1A title, which has been the Falcons goal all season, even after the loss to Western Christian.
"It's a big eye-opener to lose to a good football team. It just humbles you back down and if you don't do the little things, you could still lose," Dekkers said. "I don't think we lost that (championship) mindset. I think for us, we just know we have to believe in ourselves and play as a team. Do the little things right."
Olivia Granstra, Western Christian volleyball: The senior and Northwestern recruit had 103 assists as the Wolfpack won their own tournament, picking up wins over top-ranked Dakota Valley and Sergeant Bluff-Luton.
Lucas Gunderson, Harris-Lake Park football: In a crucial game for the Wolves, Gunderson rushed for 173 yards and two touchdowns, caught four passes for 77 yards and added 6.5 tackles in a 33-0 shutout of Newell-Fonda.
111618-dike-newhartford-westsioux-championship-02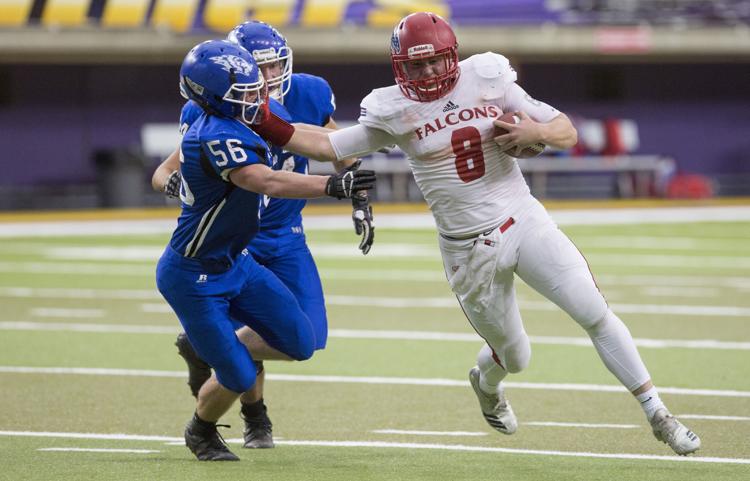 111618-dike-newhartford-westsioux-championship-01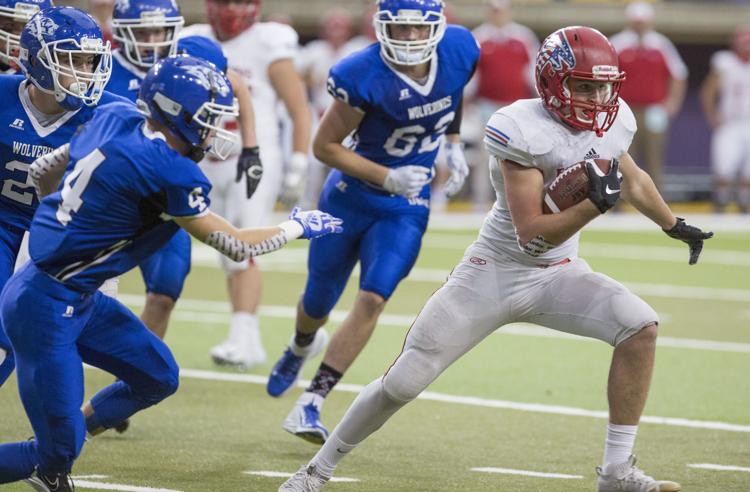 111618bp-dnh-w-sioux-02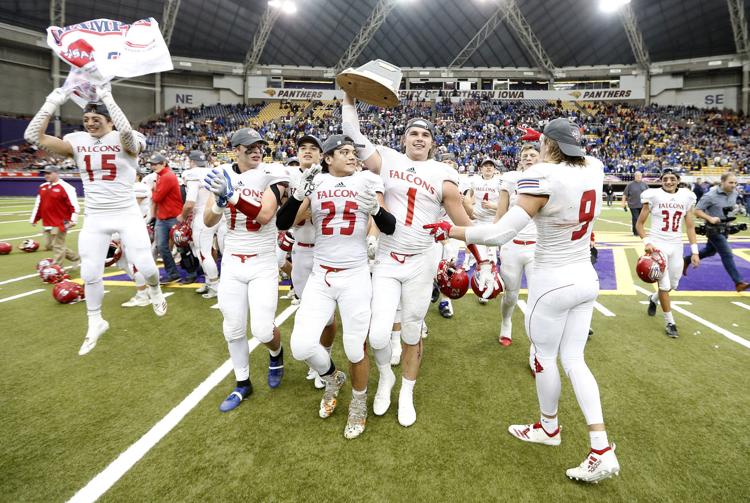 111618-dike-newhartford-westsioux-championship-03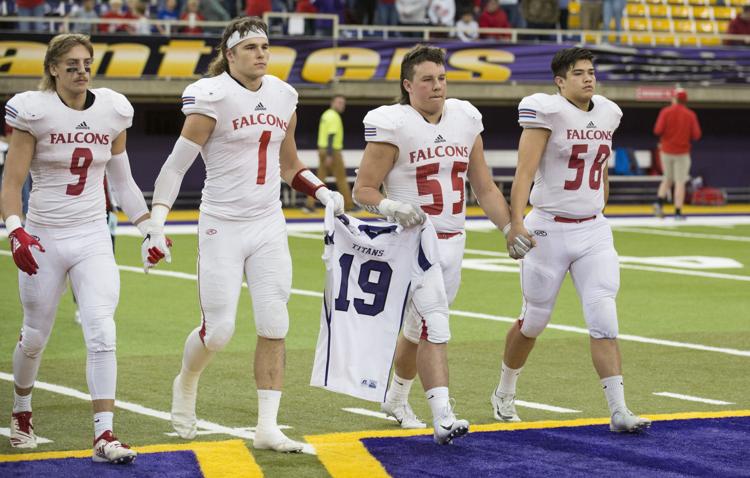 111618-dike-newhartford-westsioux-championship-05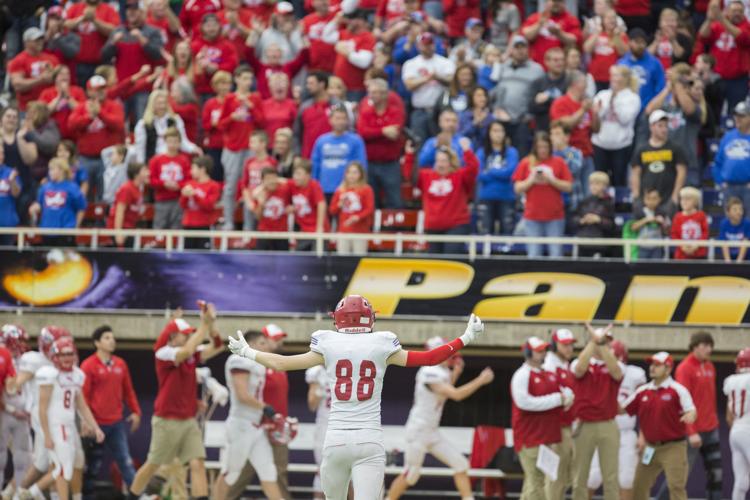 111618-dike-newhartford-westsioux-championship-04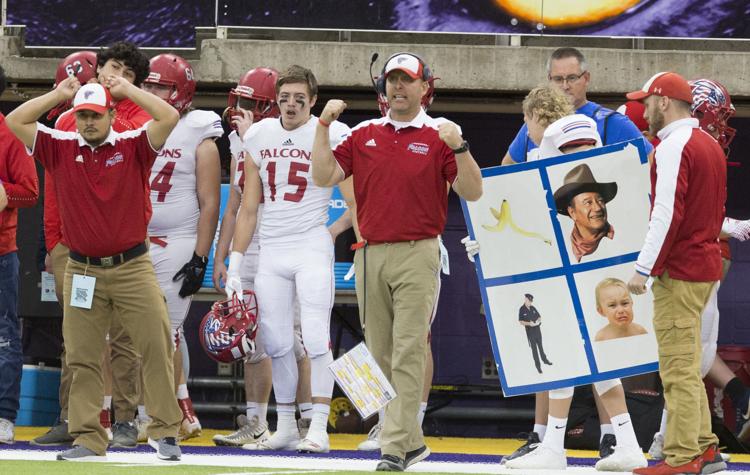 111618-dike-newhartford-westsioux-championship-07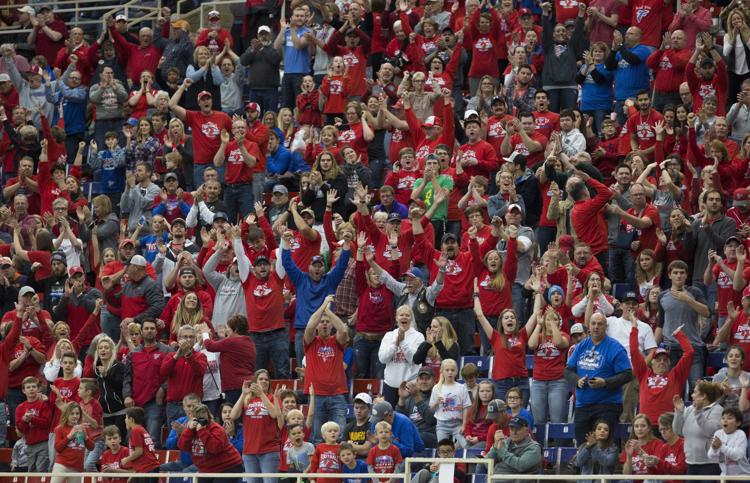 111618bp-dnh-w-sioux-01