Nine lead MRAC first-team girls soccer
The Spencer High School girls soccer team liked how it played for the first 20 minutes of its match Wednesday against Waverly-Shell Rock.
The Spencer High School girls soccer team is still kicking. 
Shawn Mansfield had one word to describe how Mary Kate Fitzsimmons played on Tuesday: Exceptional.
ANKENY-- The Spirit Lake girls tennis team suffered a pair of losses on Saturday at the girls state team tournament in Ankeny. In the state se…
DES MOINES-- It wasn't the outcome they wanted, but the Western Christian boys soccer team didn't hang its head for long. 
Eli Van Essen wasn't going to let his opportunity go to waste on Thursday.
SIOUX CITY -- After the sadness wore off, the Sergeant Bluff-Luton High School boys soccer team realized making the state tournament was well-…
SIOUX CITY — The Bishop Heelan High School girls soccer team advanced to the Iowa High School Girls Athletic Union regional final Tuesday with…
Bailey Baccam needed to prepare his penalty kick Tuesday just like it was any other kick.
SIOUX CITY — Heart, grit, fight.
Sioux City West defeats Lewis Central 4-3 in soccer substate final.
SIOUX CITY — Ricky Azpeitia requested his North High School boys soccer players do one thing once they got home Monday night: Remember the goo…
After losing out on her junior season, Spencer senior Kirsten Small has stepped up as a leader for the Tigers this year. 
After falling just short the past two years, girls wrestling will be a sanctioned sport by the NSAA beginning in 2021-22.
OMAHA — Opportunity found the feet of Lexington twice on Thursday morning.
Check out the action as Class B boys begin the march to a state title at the Nebraska state soccer tournament.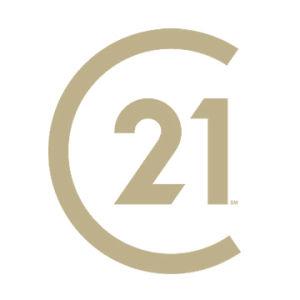 Eric Banks, Century 21 Prolink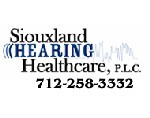 Siouxland Hearing Healthcare P.L.C.
SIOUX CITY — In the final games of the regular season, the Bishop Heelan girls soccer team is finally hitting its stride. 
Seward County Sheriff Mike Vance said both of the drivers were taken to a hospital in Lincoln for their injuries. But there were no serious in…
SOUTH SIOUX CITY — The South Sioux City High School boys soccer team has had its fair share of adversity this season. With injuries to several…
Bishop Heelan plays North Polk in Class 1A action and Spencer plays Cedar Rapids Xavier in Class 2A at the Iowa Girls State Soccer Tournament …
Bishop Heelan High School and Unity Christian play for the Class 1A Region 1 girls soccer championship Monday, June 3, 2019, in Sioux City, Iowa.
Bishop Heelan plays West Sioux in Class 1A girls regional soccer action Tuesday, May 25, 2019, in Sioux City.
Sioux City North plays Council Bluff Abraham Lincoln in girls soccer action Tuesday, April 23, 2019, in Sioux City, Iowa.