In baseball, bunts these days happen about as often as local sports reporters compete in ultramarathons. That is to say, rarely. 
In softball, though, the bunt is a valuable piece of strategy, with teams often designing much of their offense around it. Locally, there is a player who seems to have mastered the art of the bunt, and has turned herself into one of the most effective slap hitters in the state.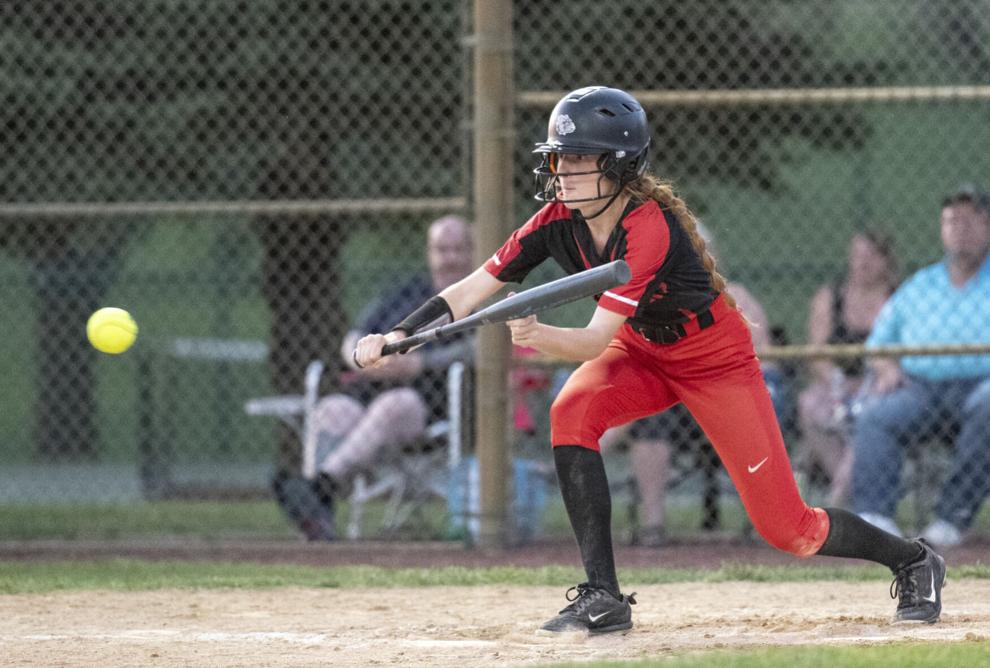 Le Mars sophomore Payton Wright might not look like a big-time offensive threat at first glance, but the small, red-headed left fielder has become one of the peskiest players in the area for opposing defenses. She is currently tied for the Missouri River Conference lead with 17 hits, all of which have been singles. 
Her .500 on-base percentage (OBP) and 13 runs scored is tops in the Bulldogs lineup, and she is also second in the conference in stolen bases, with nine. 
Wright started 13 games last year as a freshman and had nine singles and a .389 OBP, but she seems to have taken her unique skill set to a whole new level this season.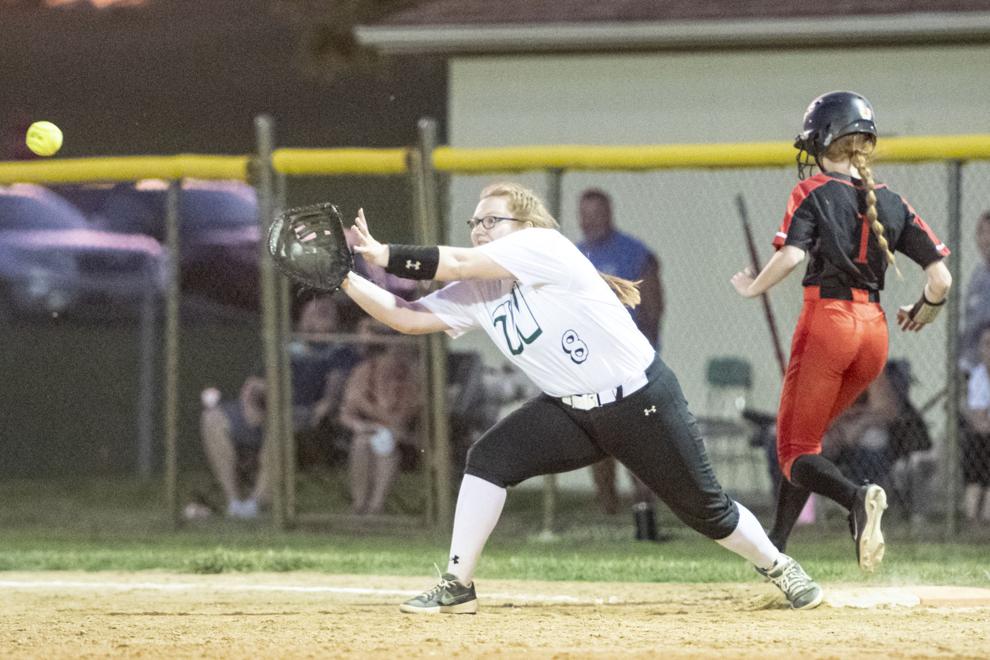 "She brings a lot of speed," Le Mars head coach Keely Steffen said. "She plays off of our other players well too, where we have her in the lineup. Her number two spot, she plays a big role because she can bunt for a hit, she can bunt to move runners, but she can also hit the ball pretty well."
Though she is still just a sophomore, Wright has been honing her craft as a bunter and a slap hitter for a long time. Being a speedy left-handed hitter, she learned early on that those skills would make it difficult for opposing teams to keep her off the base paths. 
"It's just been something that has kind of clicked for me," Wright said. "You've just got to square to the ball, and make sure you get on top of it so it goes down. You don't really want it to go deep, so then you have that chance to get to the base."
While she specializes in speed and base thievery, Wright and Steffen say that she does have a bit of power. 
"She is small, but she is also very mighty," Steffen said. "She does a really good job of getting ahold of the ball when we need her too."
"She's going up there and doing her job. If it's a single, if its a double, if it's a bunt, she does a good job of getting the job done."
On Thursday, Wright added three hits to her conference-leading total in a doubleheader at Sioux City West. She had one single and one RBI in Le Mars 13-0 Game 1 victory, and added two more base knocks with an RBI in game two. 
In the nightcap, Wright's teammate Libby Leraas had three doubles and four RBI as the Bulldogs beat the Wolverines, 12-2. 
With that victory, the Bulldogs now have a five-game winning streak, and are currently in second place in the Missouri River Standings, one game back of Bishop Heelan. With their performance so far this year, Le Mars is in strong position to contend for a state tournament spot. 
The Bulldogs played at the state tournament last year for only the second time in program history, where they lost to Carlisle in the state quarterfinals. 
"It's very exciting," Wright said of her team's performance so far. "I know we all want to get back to state, so being able to take these W's in the early season, it's very exciting and boosts our confidence. When it does come to the postseason, we can feel more confident."
While she is having a breakout season, Wright is far from the only offensive threat in the Le Mars lineup. Leraas, the team's cleanup hitter, is hitting .341 with a .364 OBP and a slugging percentage of .659, while also leading the team with two home runs, seven doubles and 16 RBI. 
Further down the lineup, senior Morgan Marienau has 10 hits and seven RBI while getting on-base at a .385 clip, and leadoff hitter Maggie Allen is hitting .357. 
For Steffen, who is in her second year as head coach after leading the Bulldogs to state in last year's COVID-19 shortened season, this feels like the first time in her tenure that things have approached normal. 
Even earlier this season, she had to deal with absences as her players finished up their spring sports schedules. Now, her whole lineup is locked in, and they are producing.
On the offensive side, the Bulldogs lead the conference in hits, while the team's pitching staff ranks first in the Missouri River Conference with a 1.83 ERA and 93 strikeouts. 
"It feels really real, because we get all the tournament games, and we get all the games before we go to our playoff games at the end of the season," Steffan said. "It's good to have a lot more games, rather than less games, like we did last year."
This team has championship hopes, and a long list of players that can help them get there. Atop the list is their number two hitter, who plans to keep bunting and slap-hitting her way back to the state tournament. 
She might not look like an imposing presence in the batter's box, but opposing lineups will have to learn how to stop her if they want to want to have any chance against the Bulldogs.
"I'm small, not many people think of me as being a strong hitter," Wright said. "Me being able to lead the team, and have all of those singles and getting on base is just really exciting for me." 
PHOTOS: West vs Le Mars softball
West vs Le Mars softball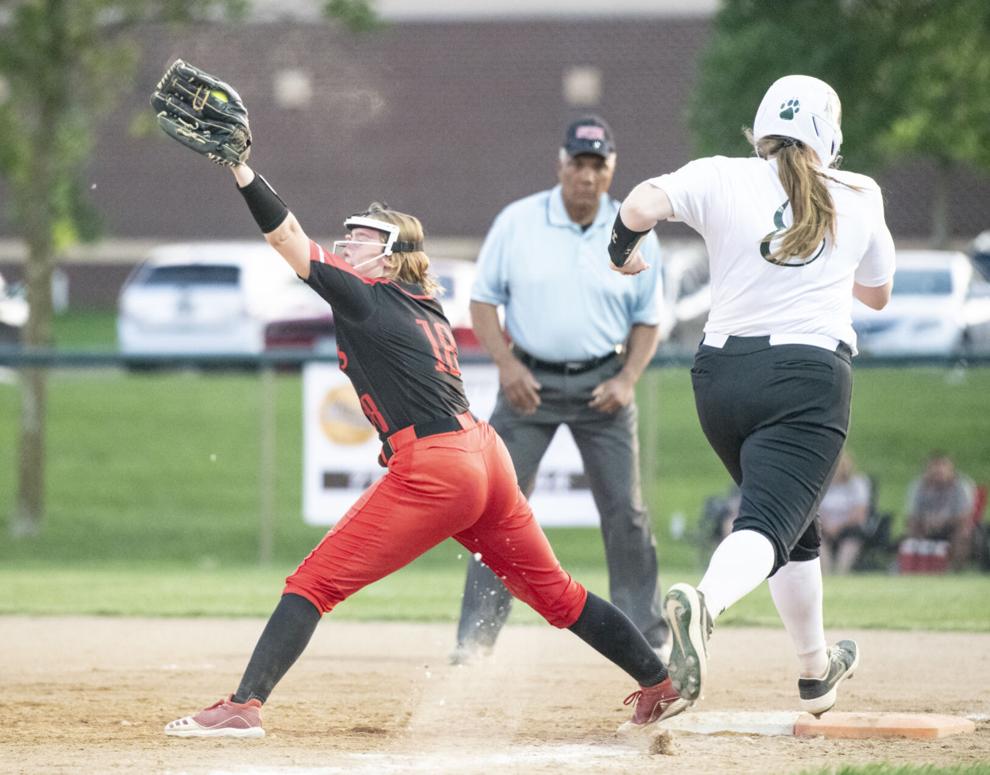 West vs Le Mars softball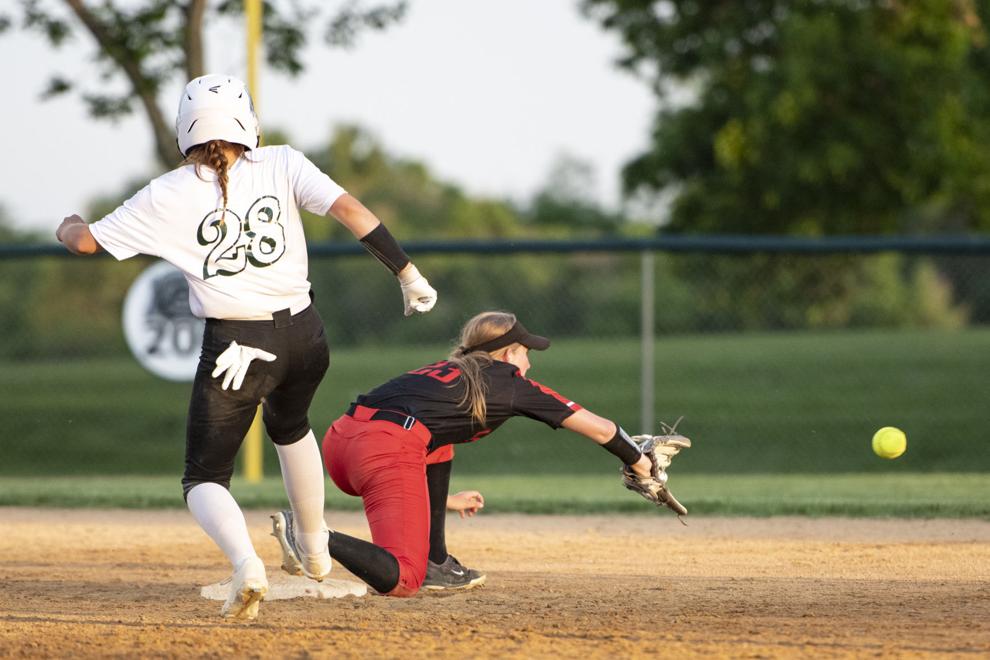 West vs Le Mars softball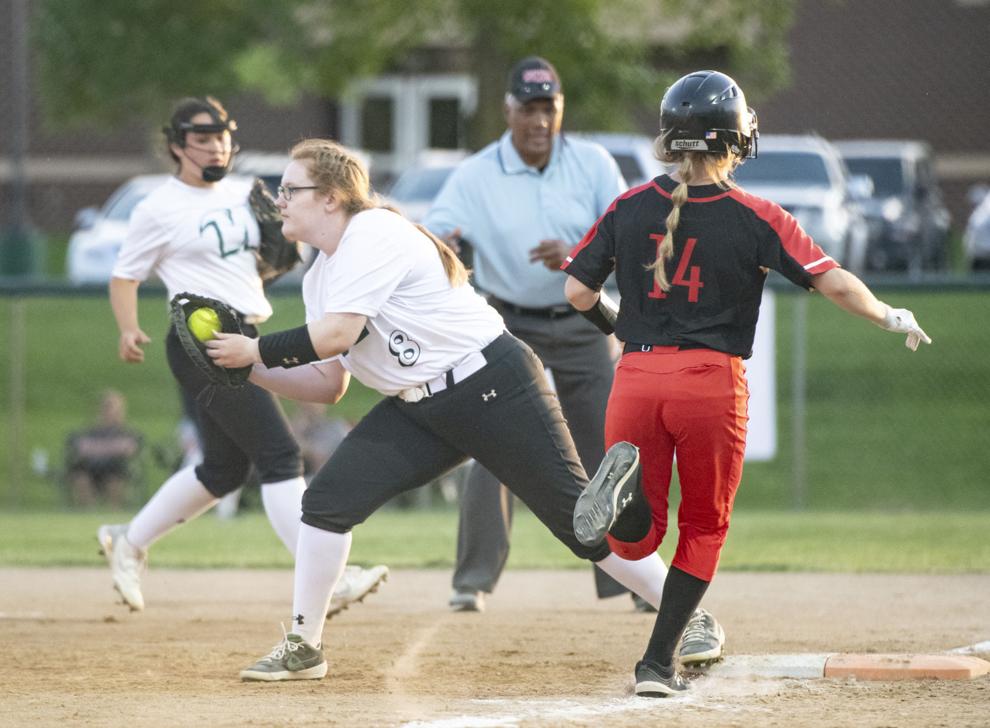 WATCH NOW: West vs Le Mars softball game highlights
West vs Le Mars softball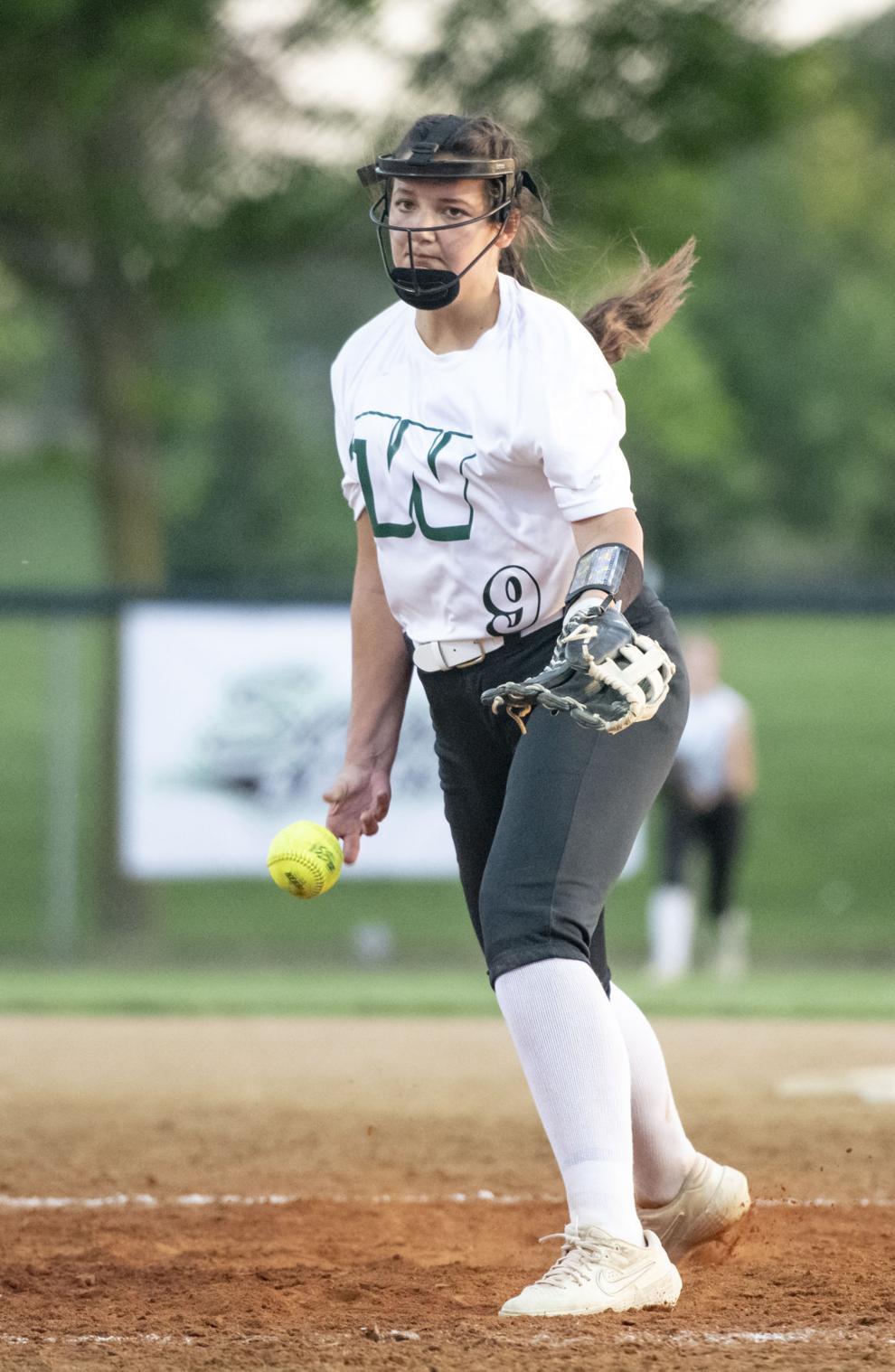 West vs Le Mars softball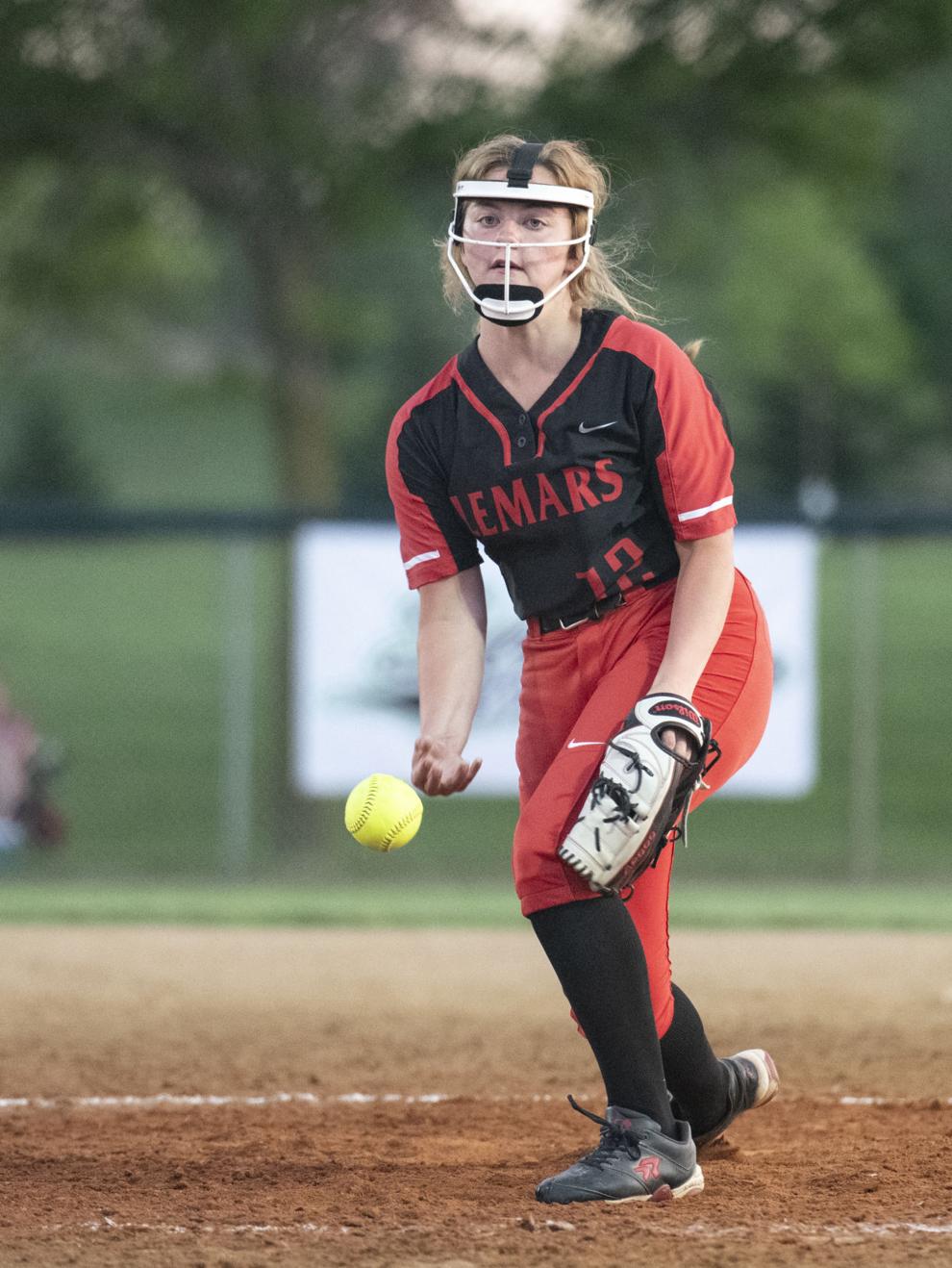 West vs Le Mars softball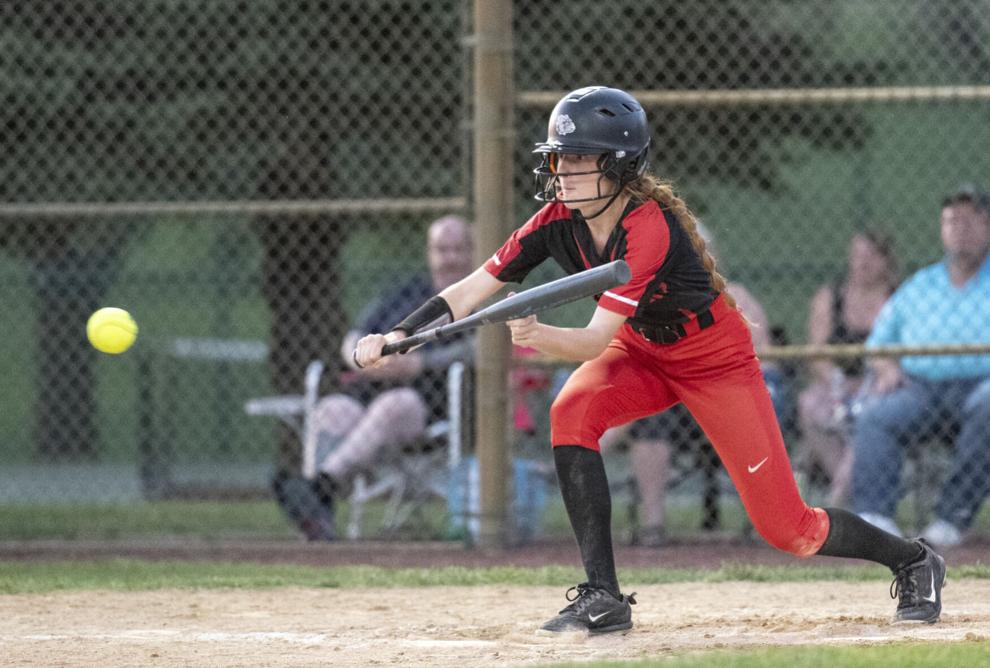 West vs Le Mars softball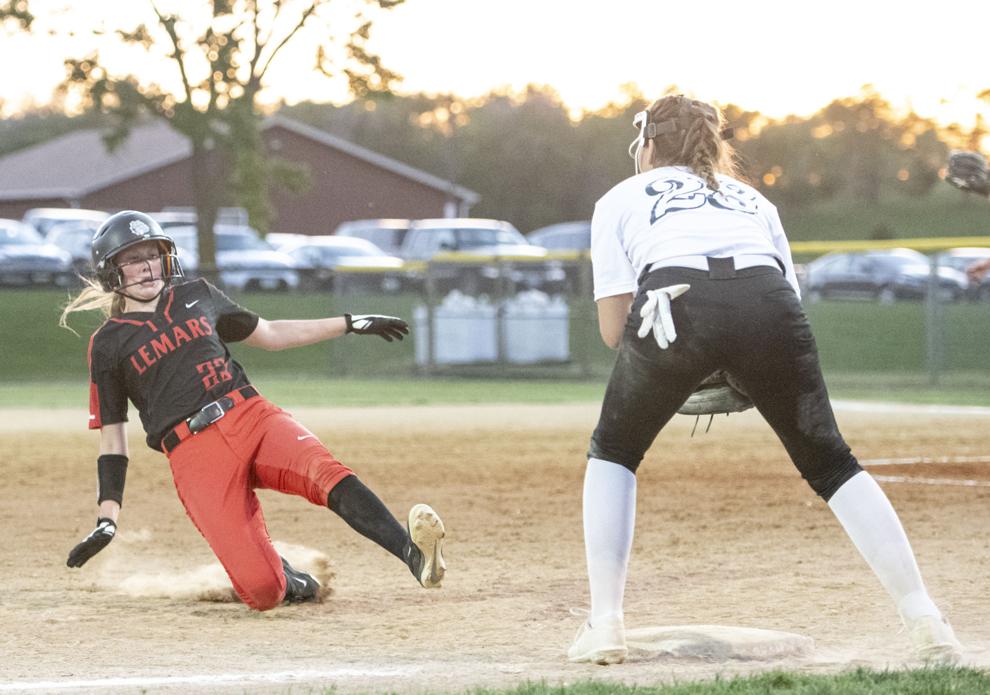 West vs Le Mars softball
West vs Le Mars softball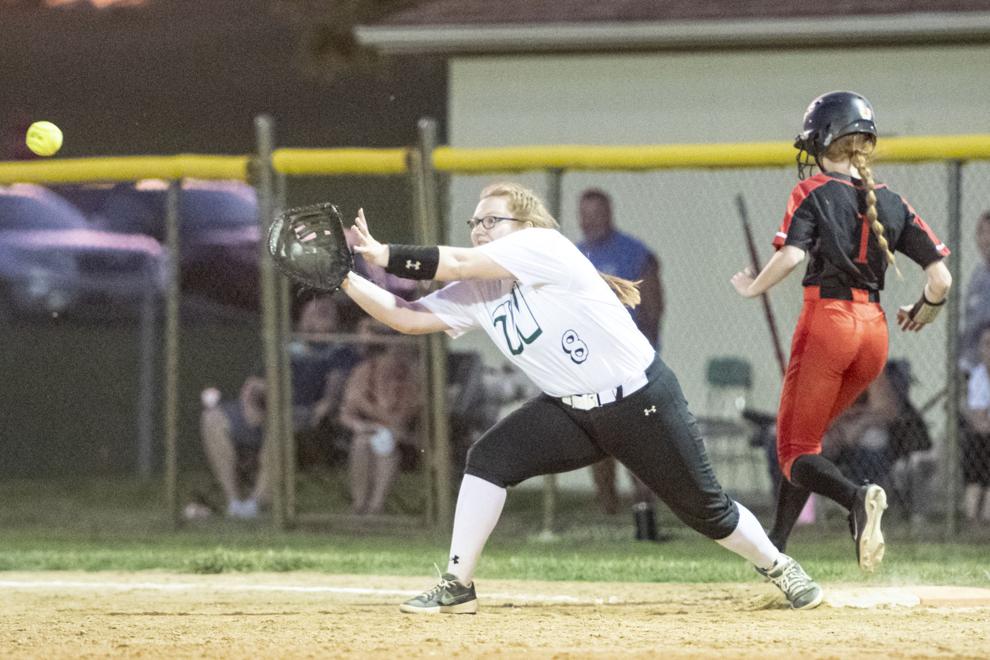 Le Mars sophomore Payton Wright