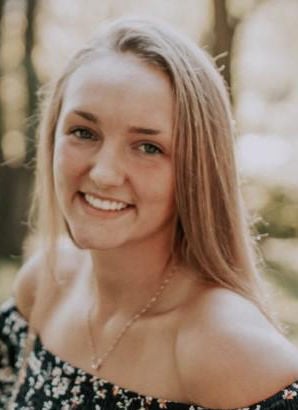 SIOUX CITY — They just don't come any tougher than Evie Larson.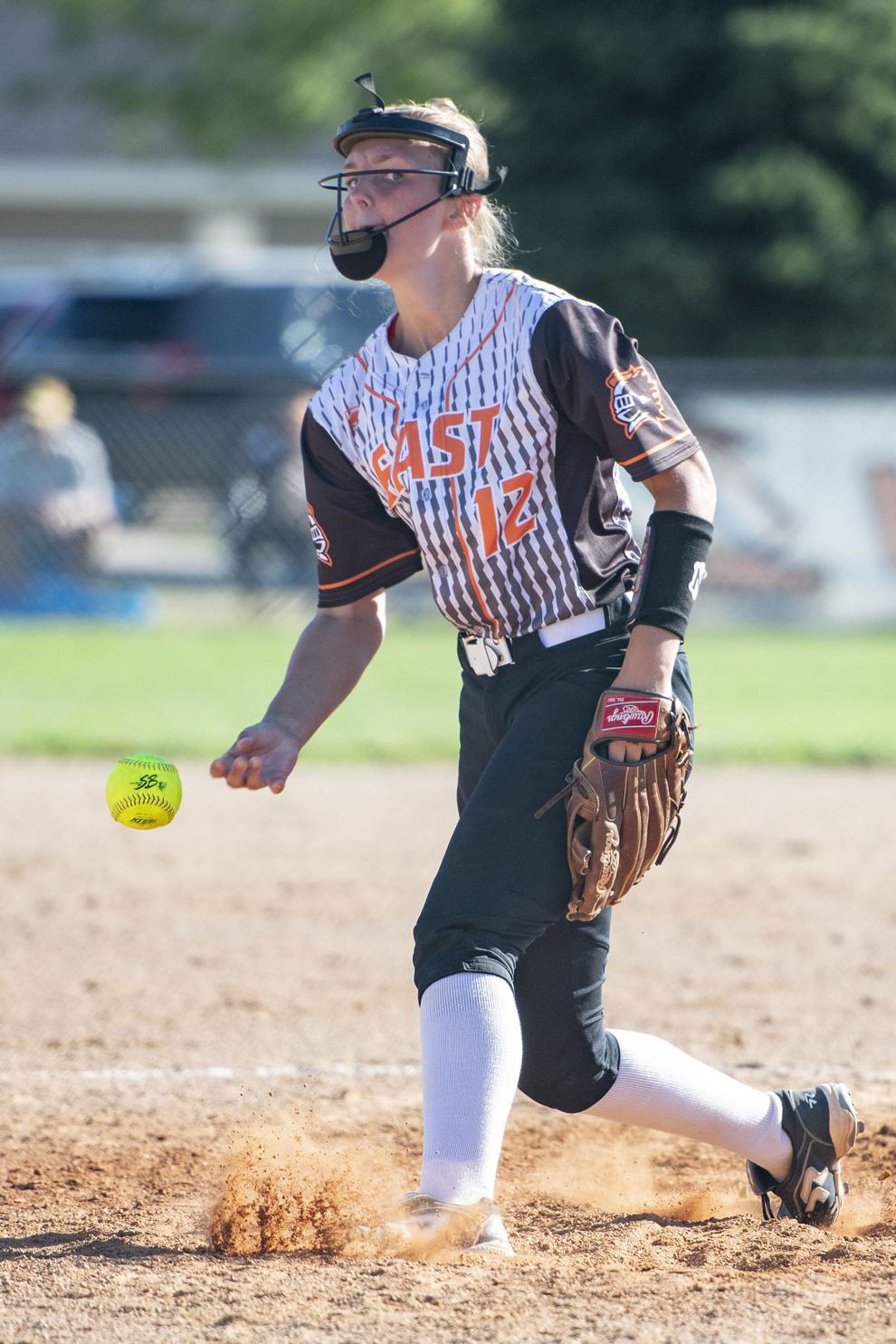 When the East High School pitcher toes the rubber, Black Raiders head coach Bubba Malenosky knows one thing.
He is going to get a tough, gritty performance from his senior starter. 
Last season as a junior, Larson served as the main starter while pitching much of the season with a broken right leg. It started out as a stress fracture in her fibula, but eventually the bone just broke. 
She kept playing, and earned a five-inning win in the Black Raiders' 13-3 win over Sioux City West in the Class 5A regional quarterfinals. She did so while fighting through tremendous pain, and only found out after the season that she had fractured the bone.
"I wouldn't say it was a 10 out of 10 on the pain scale, but I would definitely say it was a nine," Larson said. "It was pretty painful."
This season, Larson has continued find ways to win.
Last week, she earned a pair of wins, one on June 3 against Sioux City North, and the second on June 5 against River Valley. 
In the win against North, Larson pitched five shutout innings with three strikeouts, while also going 2-for-4 at the plate with a double and a home run, as the Raiders beat the Stars, 12-0. Two days later, she allowed just two hits and one earned run in the team's 11-3 win over the Wolverines. 
For her performance, Larson has been selected as the Journal's Metro Athlete of the Week. 
According to Malenosky, one of Larson's biggest attributes is her willingness to rely on her defense. She might not be the prototypical high-strikeout dominant ace, but she still manages to win games. 
"She competes when she is on the mound," Malenosky said. "She knows that she is not a strikeout pitcher, but she knows that she can compete. She mixes pitches well, and she really uses her defense. Evie has done a fantastic job for us. Like I said, she competes day in and day out for us."
After last season ended, Malenosky left Larson alone for a few months so that she could recover from her injury. But once the calendar turned to January, Larson hit the gym hard, aware that the team's success this season would largely depend on her. 
So far, Larson seems to have taken that challenge to heart. 
"In the offseason I tried to work super hard, because I knew it was my senior season. I knew it was my last chance to play softball, and I wanted it to be good," Larson said. "I really just focused on individual pitches, and hitting my spots."
Aside from her recent pitching dominance, Larson has also been a force at the plate for the Black Raiders. Through 13 games, Larson is hitting .351, with a .419 on-base percentage, and a .676 slugging percentage. She also has two home runs, and is second on the team with 16 RBI. 
"Her hitting has really done a 360, and her two-strike approach has been good," Malenosky said. "She's been hammering some doubles, and she has got two home runs already. She's going to have a great year." 
Along with her on-field success and willingness to play through pain, Malenosky admires Larson's positive attitude and willingness to lead. 
"She does a great job with the young kids, and she's a good role model when it comes to pitching," Malenosky said. "She explains things to kids, and I've been talking to Evie since January, just letting her know that the season is really going to depend on her."
"She is going to be the spark plug, and everybody else is going to fill in the gaps."
Thus far, Larson doesn't seem to be feeling any after effects from last year's injury. Larson is currently 4-3 on the season, and the team has bounced back from a tough start by winning four of its past five games.
With the team on a hot streak and over .500 in the winning column, Malenosky is excited to see where his team will go, and is eager to see just how effective Larson is at full health. 
"She is a tough kid," Malenosky said. "She told me this year, 'Coach, my foot kind of hurts.' I think she has a little bit of apprehension, ... But she told me, "Coach, you know me. I'm going to pitch until that leg is broke."