IOWA CITY | Don't underestimate what William Rankin can do when he takes to the water in the 100 freestyle in Saturday's state swimming meet.
A junior from Boyden-Hull High School, Rankin is one of three individuals not from Sioux City who will compete for the Sioux City team which will be represented in seven events during Saturday's state swimming meet which will be held at the Campus Recreation and Wellness Center on the University of Iowa campus.
Rankin is seeded fourth in the 100 freestyle with the season-best 47.26 clocking he recorded while winning the event at last Saturday's district meet in Fort Dodge. A 10th-place 100 freestyle finisher at last year's state swim meet in Marshalltown, Rankin had one of the season-bests that Coach Erik Hoak's squad enjoyed in all seven events as Sioux City dueled to a 349-all tie with Cedar Falls in the final team standings.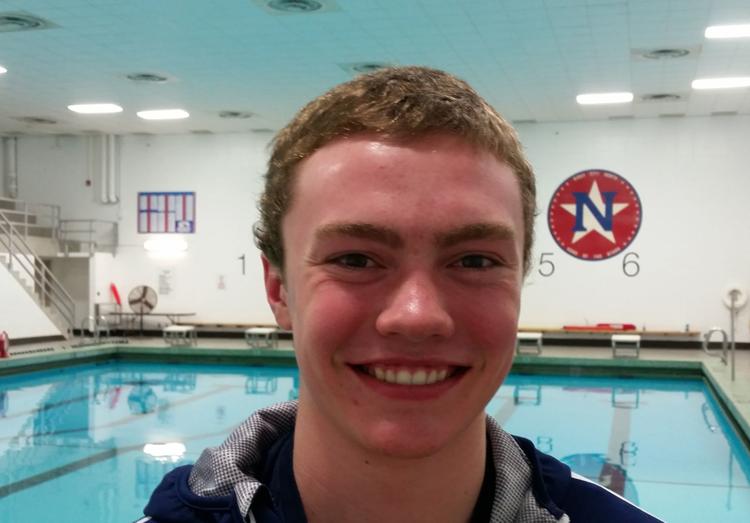 "Billy in that 100 freestyle, he's not as rested as much as the rest," said Hoak. "I've seen him go faster. He saw the Lewis Central kid (Jackson Allmon) and he raced against that kid two times. I know Billy's not afraid of him. He has potential. He's seeded fourth, but for him, that's not good enough. He can go faster."
It's the third year of state competition for Rankin, who will also compete in three other events, including the 100 backstroke, where his 11th-seeded 53.38 time defeated the 2010 school record of 54.32 set by Dylan Stallheim. Before Stallheim came along, Hoak had the record (54.8).
Rankin will also compete in the 200 freestyle relay and the 400 freestyle relays. Cody Ott (Jr., Le Mars) leads off the 200 freetstyle, followed by Andrew Oberg (Sr., West), Albert Pham (Sr., North) and Rankin. Their 1:28.65 time at Fort Dodge was highlighted by Rankin's 20.85 anchor leg.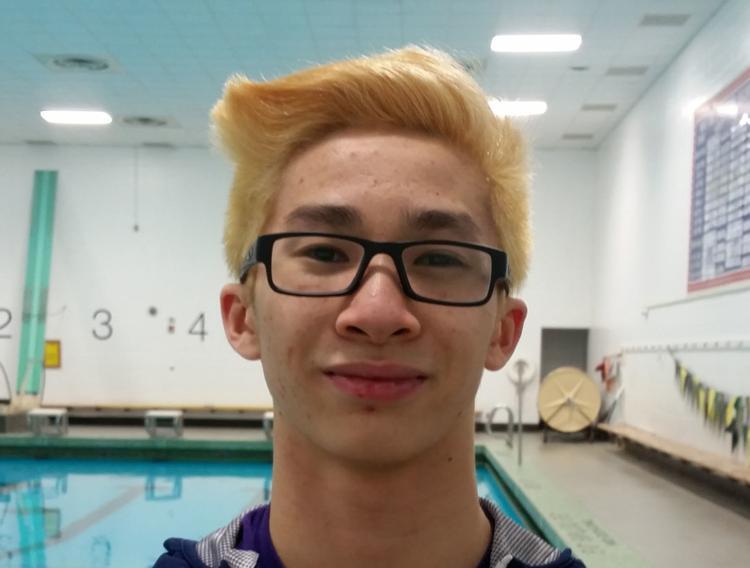 "This team continues to impress," said Hoak. "You can't underestimate their ability when they're all swimming at their personal bests. How much faster they rise to the challenge is because there is more competition. They keep going faster and faster."
Sioux City is seeded eighth in the 200 freestyle. Ott and Rankin are the lone members back from last year's third-place team.
Rankin also leads off the 13th-seeded 400 freestyle relay, followed by Oberg, Owen Hoak (Fr., East) and Landon Parmelee (Jr., Le Mars), which was clocked in a season-best 3:17.56.
"In the 400 freestyle, they know they're two seconds away from the school record," said Hoak. "That record has been sitting there since 1981. They want it so bad. It would take each of them dropping half a second. That would put us in the top six."
Owen Hoak, the son of the head coach, will lead off the 14th-seeded 200 medley (1:39.68) by swimming the backstroke and will be followed by three-time state qualifier Pham in the breaststroke, Parmelee (butterfly) and Ott (freestyle).
Ott will also represent Sioux City in the 50 freestyle and the 100 breaststroke.
"I tell the guys if they don't work hard in November, December and January, you're not going to see their results in February," said Hoak. "We've gone from swimming 5,000 yards a day to the week up to the district we started at 2,500 yards. Friday before the (district) meet, we had swum 900 yards.
"We backed down to the amount where we swam with more intensity, but we were focused, we felt fast and we were comfortable. With that rest comes huge time drops. I can't train them any harder or make them feel more conditioned. Now, it's about technique, whether it's a stronger jump start off the block or the pitch of your hands when you go left, right. That's where you pull out the tiny hidden secrets you find in each stroke."