DES MOINES – The smile is always a little wider when an athlete does something they have never done and they do it at the state meet.
Lawton-Bronson sophomore Ben Thelander wore that smile on Friday at the Class 1A State and Field Track Championships in Des Moines. The Eagle soared 6 feet, 3 inches to finish as the state runner-up in the high jump.
"I have never gotten 6-3 before so that is huge and I have gotten 6-2 once, so it was honestly a huge surprise that I got this far," he said. "I was so happy when I was in the top eight and I was like, 'I just want to medal that is all I want to do.'
"To get second is fantastic, it feels great."
Thelander had to break a tie with Ar-We-Va's Keegan Simons for second place, but it went to the Eagle after he cleared 5-11 on his first attempt. Central Decatur's Cauy Spidle won the title getting over 6-5. Siouxland did have two other placers in the event with Storm Lake St. Mary's Dawson Miller taking fifth and George-Little Rock's Caleb Terhark finishing eighth.
George-Little Rock also got a sixth-place effort in the distance medley as the quartet of Lucas Nagel, Terhark, Payton Mauldin and Joe Anderson ran 3:39.52.
"We ran great because the 200 guys had to show up and get us in a good spot and they did," said Anderson. "Payton Mauldin ran a great 400 and I just had to do my job and close it out. I don't really enjoy running the (800) because it is not a long race like I like, but sometimes you have to do a job and you get to run on the blue so it makes it good."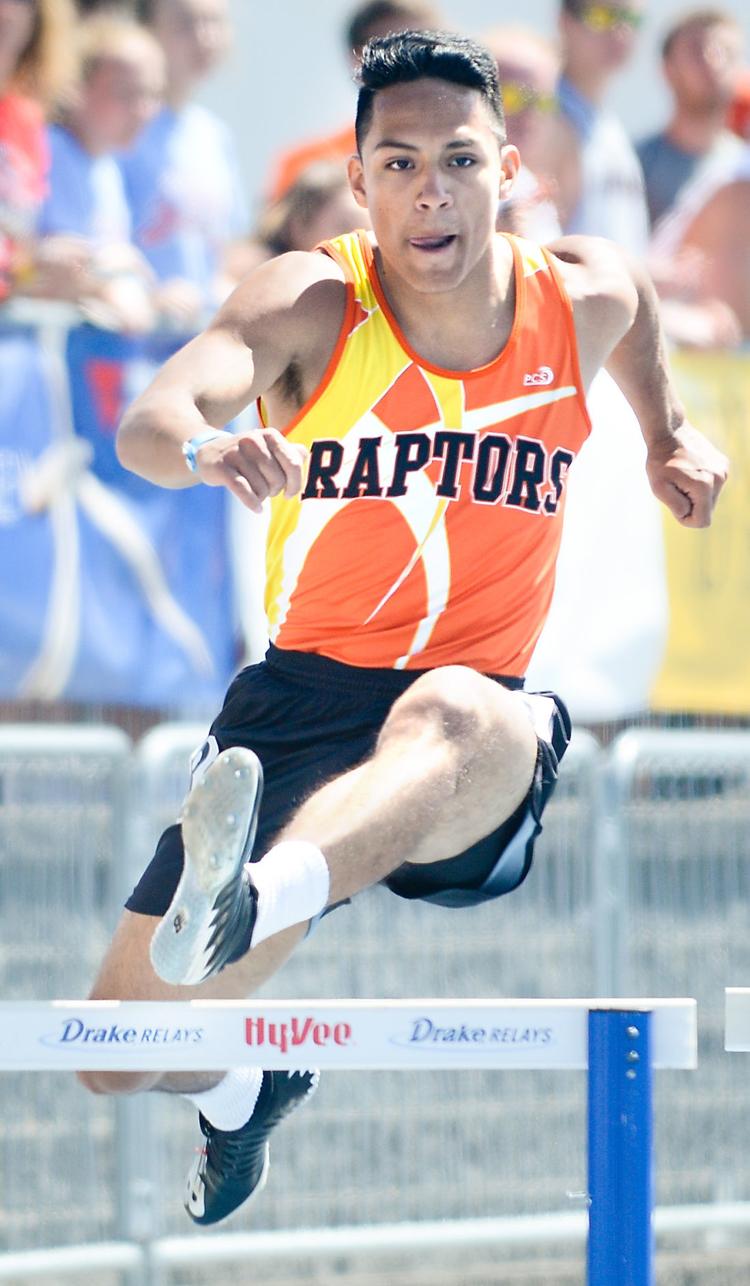 Ridge View's Andres Carbajal finished fourth in the 100 hurdles in a time of 54.82, more than a second faster than he had run this season.
Central Lyon's Kolten Bus took fourth in the discus throwing 143-3, and MMC/RU's Peyton Turner finished fifth in the discus throwing 120-5.
The Akron-Westfield 4x100 relay team of Brynn Van Eldik, Kianna Appley, Jordan Neubrand and Shaylee Siebens qualified third for the finals in 51.14. The West Monona boys quartet of Dawson Richardson, Josh Heather, Gage Rotnicke and Calvin Coffman qualified third in the 4x100.
In Class 4A, Sioux City East senior Paige Hanson won her section and finished sixth in the 400 hurdles in 1:06.38. Her fastest time entering state was 1:07.96.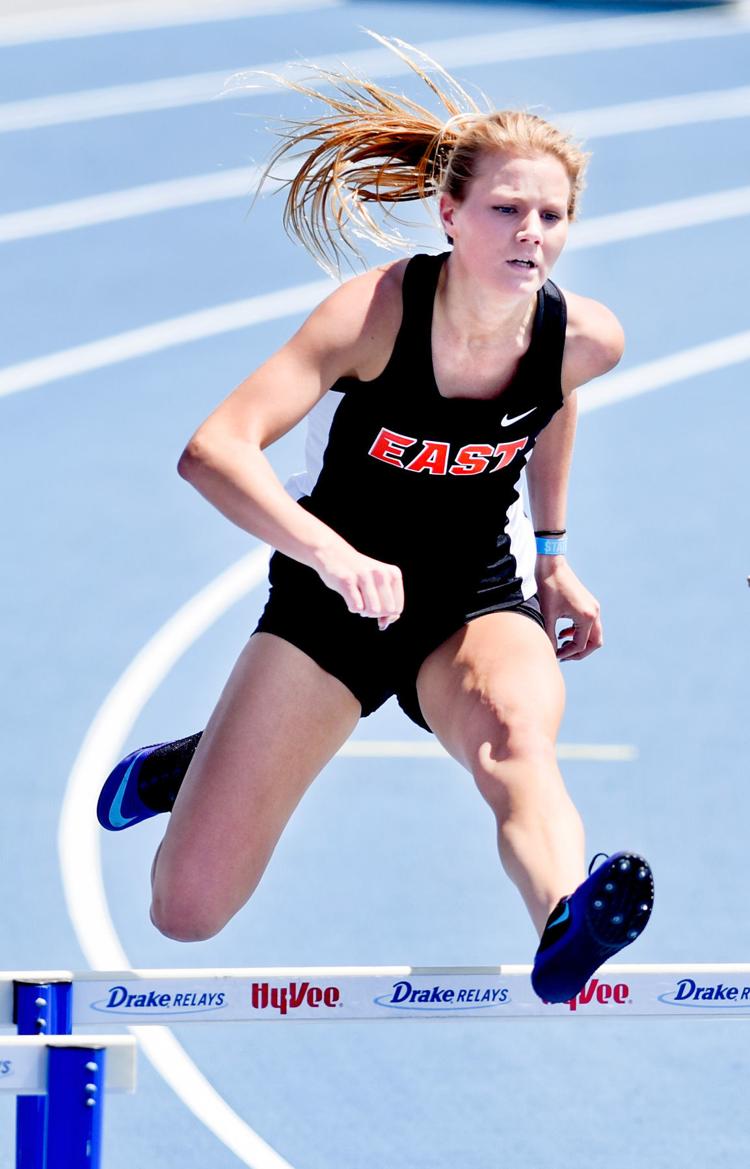 "It is a great way to end my senior year in the 400 hurdles," she said. "My coach always tells me to keep my head up because I like to bob it a lot so at the end I really focused on that, focused on the finish line, and focused on finishing strong.
"It means the world to me honestly."