SERGEANT BLUFF – Ty Boekelman didn't think he was fast enough to be a sprinter, he wasn't sure he had the endurance to be a distance runner. As it turns out, he has found a happy – and successful – medium between the two that has served him and the Sergeant Bluff-Luton track team very well.
"I came into high school and I wasn't really sure what I wanted to run," Boekelman said. "I wasn't really a distance guy, but I wasn't fast enough to run a (100 or 200 meters). I knew if I really wanted to do something I have really got to train for the 400 because I am not really a good sprinter.
"That is a spot where a lot of people didn't want to run and I think that is where, if I wanted to run in a varsity meet, that is where I would have to excel and work on."
The Warrior senior certainly has done plenty of excelling as a 400 runner as he has been a key cog in each of the team's past two state titles in the 4x400 relay.
Despite the cold, wet weather to start his final season, Boekelman currently has the third fastest open 400 time in the state at 49.97 he put down at the South Dakota State indoor meet. That earned him the spring's first Journal Metro Athlete of the Week honor.
Boekelman ran the second leg of the 4x400 relay at the state meet two years ago along with seniors Drew Girres, Matt George and Terrence Sanchez to win the state title in 3:20.96. It was one of two relay state titles -- along with the 4x200 relay -- won by the Warriors that represented their first since 1979.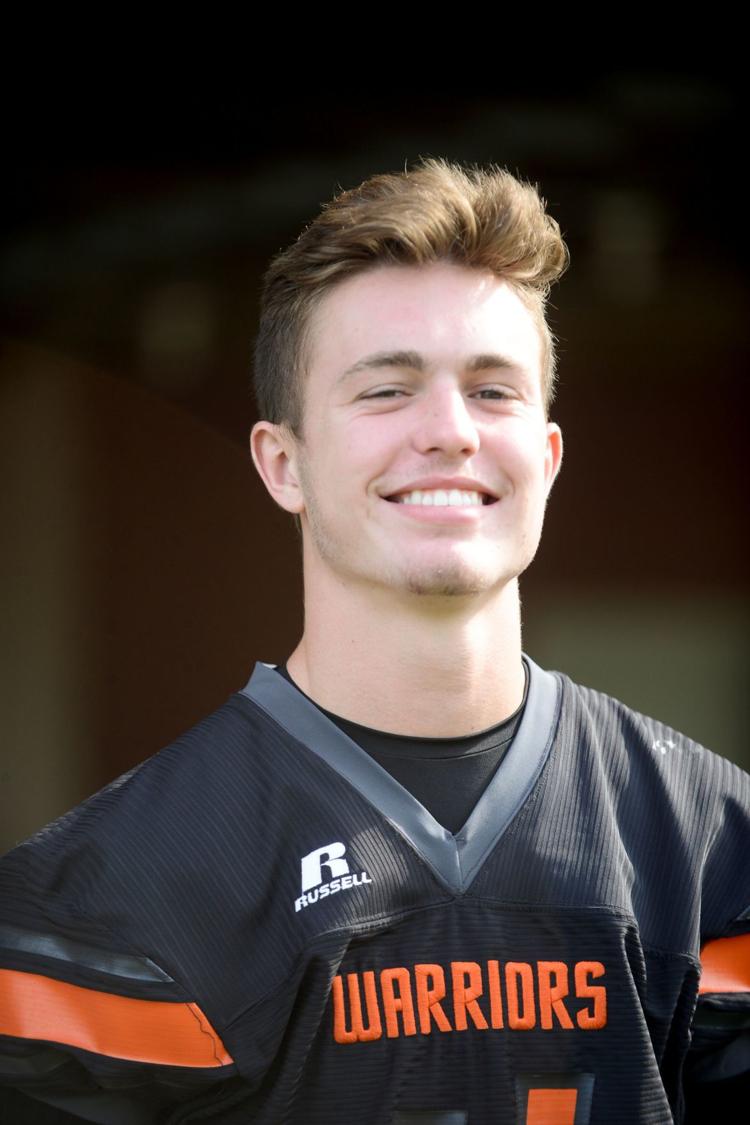 "The idea of winning the 4x4 never crossed my mind until the district meet when we ran the 3:23 and we got seeded first," he said. "I was like, 'Wow, we have a shot.' Then in the finals we run a 3:20 and it was just a dream come true."
Boekelman stepped into his role on that relay thanks to a fast start to the season, literally.
"In the first outdoor meet I ran a 51.5 and everyone was surprised because no one thought I would run that, so from that point on I was just in the 4x4," Boekelman said.
The son of Mike and Kim Boekelman of Sergeant Bluff anchored the Warriors to the repeat title last year with three new teammates in freshman Jorma Schwedler, senior Chris Kroll and sophomore Britton Delperdang in 3:20.67. Boekelman also finished third in the open 400 in a time of 49.92.
Boekelman said he was "100 percent" confident about defending the relay state title a year ago, and he has similar feelings about this year's quartet with three runners returning. However, his biggest individual goal is to win the open 400 title.
"I want to win the open 400 extremely bad," he said. "I have kept that in the back of my mind while I am working out, while I am running. I just picture myself crossing the finish line in first. It has been a goal of mine since I went down to state my sophomore year (and finished 11th.)."
First-year head coach Monte Larsen said it is Boekelman's unselfishness that has made him such a big part of the team's success, including a third place team finish at state two years ago and four last season.
"He is a kid that will do anything the coaches ask of him so we just talk to him (about races) and he is all for it," said Larsen, who was the assistant track coach the past three years. "He is overall a great leader and not just on track. He is in the weight room all year long, he is in multiple sports throughout the year, kids look up to him."
Boekelman went to his coaches before the season began and told them he is willing to do whatever it takes to help the team succeed. That has meant he has already run a 100 for the first time in his career, finishing third. He is also open to running an 800 or hurdle event.
Boekelman, who was also a key contributor for a SB-L football team that reached the postseason and a basketball squad that reached state for a second straight year, is likely done competing in sports after high school as he will focus on academics and his interest in a pharmacy degree at South Dakota State.
The 18-year-old takes pride in the fact that he has helped make the 400 a distance of great popularity for the Warriors.
"I think it is kind of cool," he said. "Now all the kids, all the freshmen coming in, they all want to run 400s."
Jose Ruiz Lemus, East ... The junior had a pair of goals as the Black Raiders opened the season with a 3-2 win over Heelan.
Allee Downing East ... The junior had a hat trick as the Black Raiders rolled past Unity Christian on Monday, 10-0.