Everywhere she goes, it seems, Madison Harms just wins. 
No. 3 Dike-New Hartford was able to advance over Lake Mills in the Class 2A, Region 5 finals on Wednesday night.
The Lake Mills Bulldogs were defeated in three sets against Dike-New Hartford in the Class 2A Region 5 championship on Wednesday in Charles City. 
The Class 3A, No. 1 Osage volleyball team is ranked as the top team in the state for a reason. And when push comes to shove, the Green Devils …
A lot was on the line on Tuesday night at Central Springs. Bragging rights between Top of Iowa Conference division champions, a win in a rival…
The Osage Green Devils defeated Forest City in three sets on Tuesday to advance to the state volleyball championships next week in Cedar Rapids.
The days are dark, cold and short right now in North Iowa, but a new beginning is here.
SIOUX CITY — On Friday, Bishop Heelan's Nicole Jacobson signed to continue her volleyball career at the University of Sioux Falls.
Iowa Girls Coaches Association All-State Volleyball
DES MOINES | Memorable is one of the best words to describe the volleyball seasons that Tammi Veerbeek and Corrina Timmermans enjoyed.
ORANGE CITY, Iowa | Isabelle Bennett nailed a cross-court shot that most back row players wouldn't have been able to contest.
ORANGE CITY, Iowa | As the youngest starter on Unity Christian's volleyball team, sophomore outside hitter Janie Schoonhoven needed guidance a…
Here's a look back at the Iowa high school volleyball playoffs.
SIOUX FALLS | McKenna Krand slammed 16 kills while leading second-seeded McCook Central/Montrose to a 25-17, 14-25, 25-19, 25-19 win over Elk …
SIOUX FALLS | Top-seeded Miller advanced to the finals of the South Dakota Class A state volleyball tournament with a 20-25, 25-18, 25-10, 25-…
SIOUX FALLS | Carlie Corder slammed 14 kills Thursday afternoon while leading the fifth-seeded Elk Point-Jefferson volleyball team to a 25-19,…
ELK POINT, S.D. | Elk Point-Jefferson's volleyball team will face a former teammate in Thursday afternoon's first-round match at the South Dak…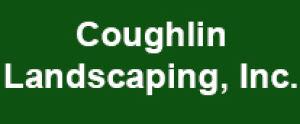 Coughlin Landscaping, Inc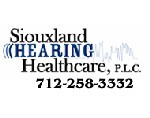 Siouxland Hearing Healthcare P.L.C.
CEDAR RAPIDS, Iowa | Overwhelming was the adjective Tammi Veerbeek used to describe the feeling of being tied with Tom Keating for the most st…
CEDAR RAPIDS, Iowa | Tammi Veerbeek said her Western Christian volleyball team was anxious to prove people wrong at the Class 2A state tournament.
CARROLL, Iowa | Four Northwest Iowans, two coaches and two officials, are among the five who will be inducted into the 2018 Iowa Girls Coaches…
LINCOLN, Neb. – The fifth-seeded Hartington Cedar Catholic volleyball team upended top-seeded Superior 25-22, 25-19, 25-17 in the semifinals o…
Championships action of the Iowa state volleyball championships played Friday, Nov. 9, 2018, in Cedar Rapids, Iowa.
Semifinal action of the Iowa state volleyball championships played Thursday, Nov. 8, 2018, in Cedar Rapids, Iowa.
Quarterfinal action in classes 3A, 2A and 1A of the Iowa state volleyball championships played Wednesday, Nov. 7, 2018, in Cedar Rapids, Iowa.