It isn't lost on West Sioux High School baseball coach Brian Engleman that these could be the final high school baseball games in Hunter Dekkers' career.
Regardless whether they are or not, the Falcons will enjoy each pitch Dekkers throws on the mound in a blue-and-red uniform.
Earlier this month, the Falcons junior announced his commitment to play football at Iowa State University and fight for a spot on the quarterback depth chart starting next season.
Dekkers may have to forgo his senior baseball season to focus on his next adventure, but for now, the focus is shutting down New Hampton in a Class 2A quarterfinal game at 4:30 p.m. Tuesday at Principal Park in Des Moines.
It's the sixth time West Sioux will play in a state baseball tournament; its last visit was in 2016.
"Whatever happens, happens," Engleman said. "If we don't have Hunter, I will guarantee you this, everyone in our conference will have a party. It'll be a different look for us. I would give anything to have Hunter for one more year, but I understand the process."
The Falcons defeated Pocahontas Area in the 2A-Substate 1 championship game behind Dekkers' one-hitter on Tuesday, but that wasn't the only good thing to happen to him on that day.
Dekkers received a ratings boost from 247Sports, a college sports web site that focuses on recruiting. The site named Dekkers Iowa State's top-ranked recruit, bumped Dekkers up to the four-star level, and named him the third-best high school player in Iowa.
While Dekkers admitted that he was happy about the numbers boost, all he wanted to talk about was baseball and returning to state for the first time in three years.
"Our team did what we were supposed to do," said Dekkers after Tuesday's win. "Our end goal is to win state."
Dekkers was an eighth-grader the last time the Falcons made it to state. He didn't pitch in the 2016 state tournament, and Engleman admitted that Dekkers was too young to be thrown in that scenario.
You have free articles remaining.
Hunter Dekkers wasn't about to rush his college commitment.
Now that Dekkers is about a month away from taking his first snap in a football game as a senior, Engleman thinks Dekkers will be ready to step on the state baseball stage.
"A lot of people haven't seen this kid pitch yet," Engleman said. "If you don't make it to state,you don't get to the notoriety. If West Sioux hadn't made it to the (UNI-Dome for football), a lot of people wouldn't know anything about him as a quarterback.
"The same thing is going to happen at Principal Park," Engleman added. "He's going to show a lot of people what he can do as a baseball player."
As much talk as there is about Dekkers, Engleman makes it very clear that West Sioux isn't just a one-man band.
"These kids have all grown up, and they're all great kids, and I hope all of them are successful," Engleman said.
Chase Koopmans is leading the team with eight doubles, and a .329 average with 86 at-bats. Sure, Dekkers is hitting an even .500, but he has 56 official at-bats and 27 walks.
Drake Millikan leads the Falcons with 32 hits, and Kade Lynott has a team-high 10 stolen bases.
"You can say Hunter is a big reason why we're successful, but we have a great group of kids," Engleman said. "Drake Millikan is having a great year at second base. Yeah, Hunter is the quarterback and he's the pitcher, but there are a lot of kids who contribute. West Sioux is not just one person."
Seth Salker is the Falcons No. 2 pitcher, as he's thrown 46 1/3 innings, and Salker is 4-0 on the season. Salker has a 2.12 earned run average, and is nearly averaging a strikeout per inning. 
As a team, West Sioux owns a 1.90 ERA. Salker held West Lyon in four innings of relief last weekend to move on in the district tournament. 
Engleman appreciates that Salker embraces his role as being more of a contact pitcher than Dekkers. 
"I'm not taking anything away from Seth, but we tell our defense to be prepared for more hit balls," Engleman said. "That's his job, and he does a great job of doing that."
111618-dike-newhartford-westsioux-championship-02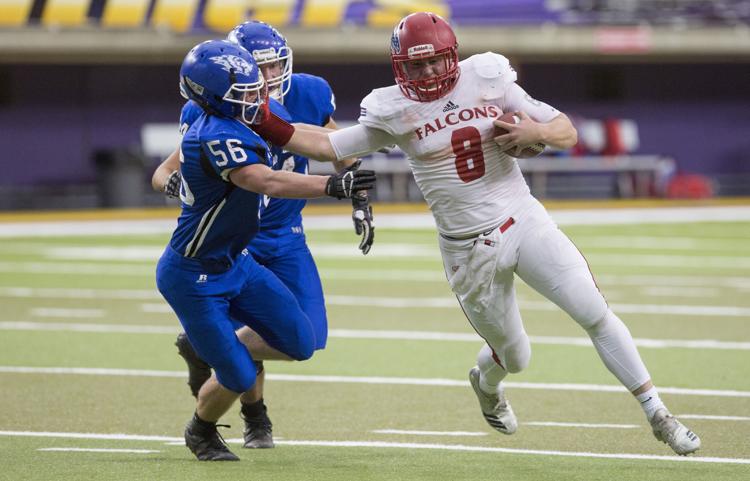 111618-dike-newhartford-westsioux-championship-01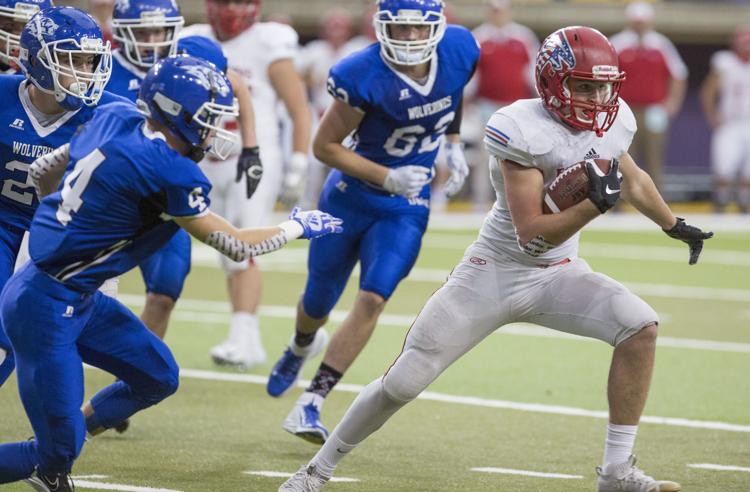 111618bp-dnh-w-sioux-02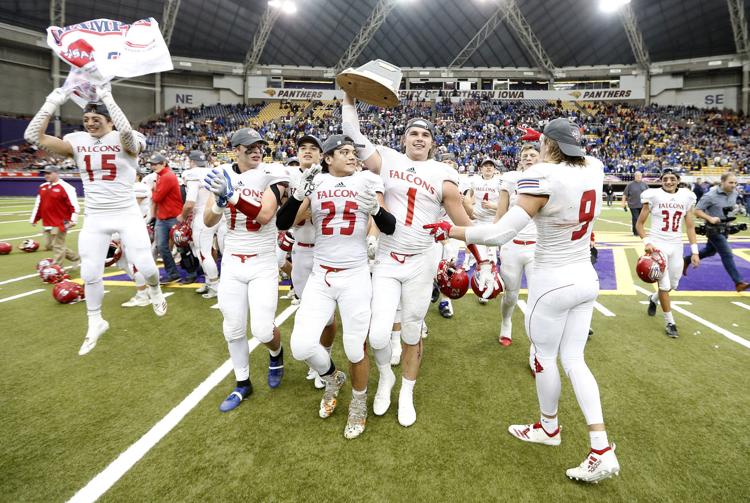 111618-dike-newhartford-westsioux-championship-03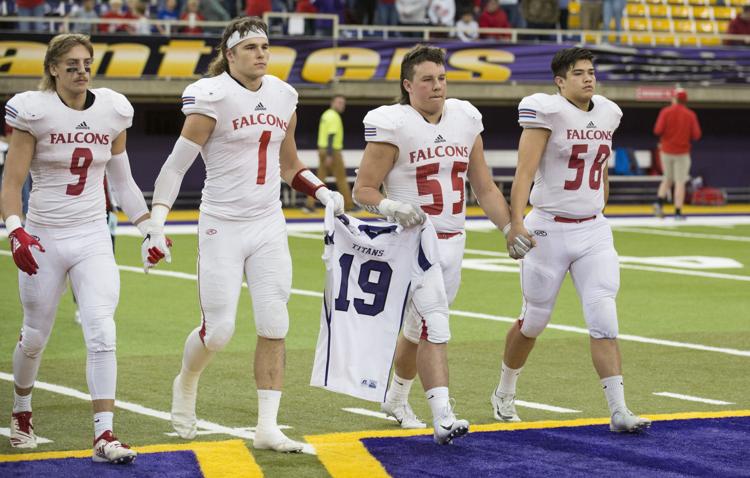 111618-dike-newhartford-westsioux-championship-05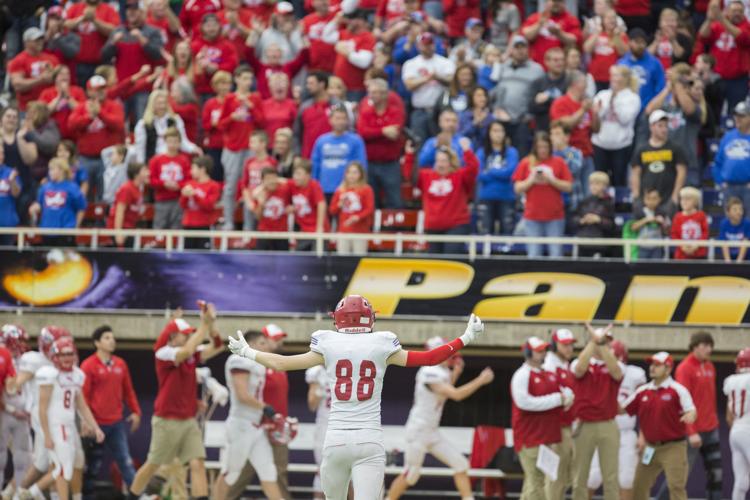 111618-dike-newhartford-westsioux-championship-04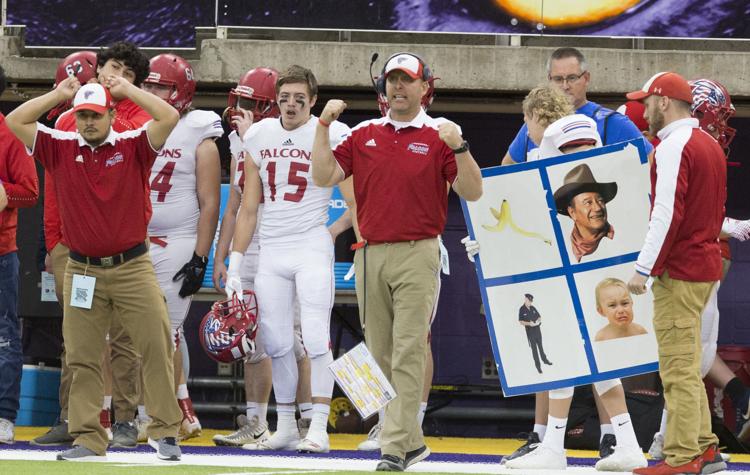 111618-dike-newhartford-westsioux-championship-07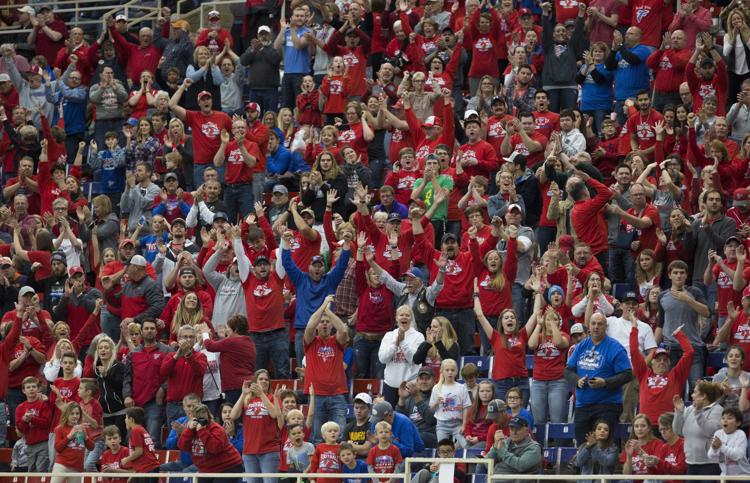 111618bp-dnh-w-sioux-01