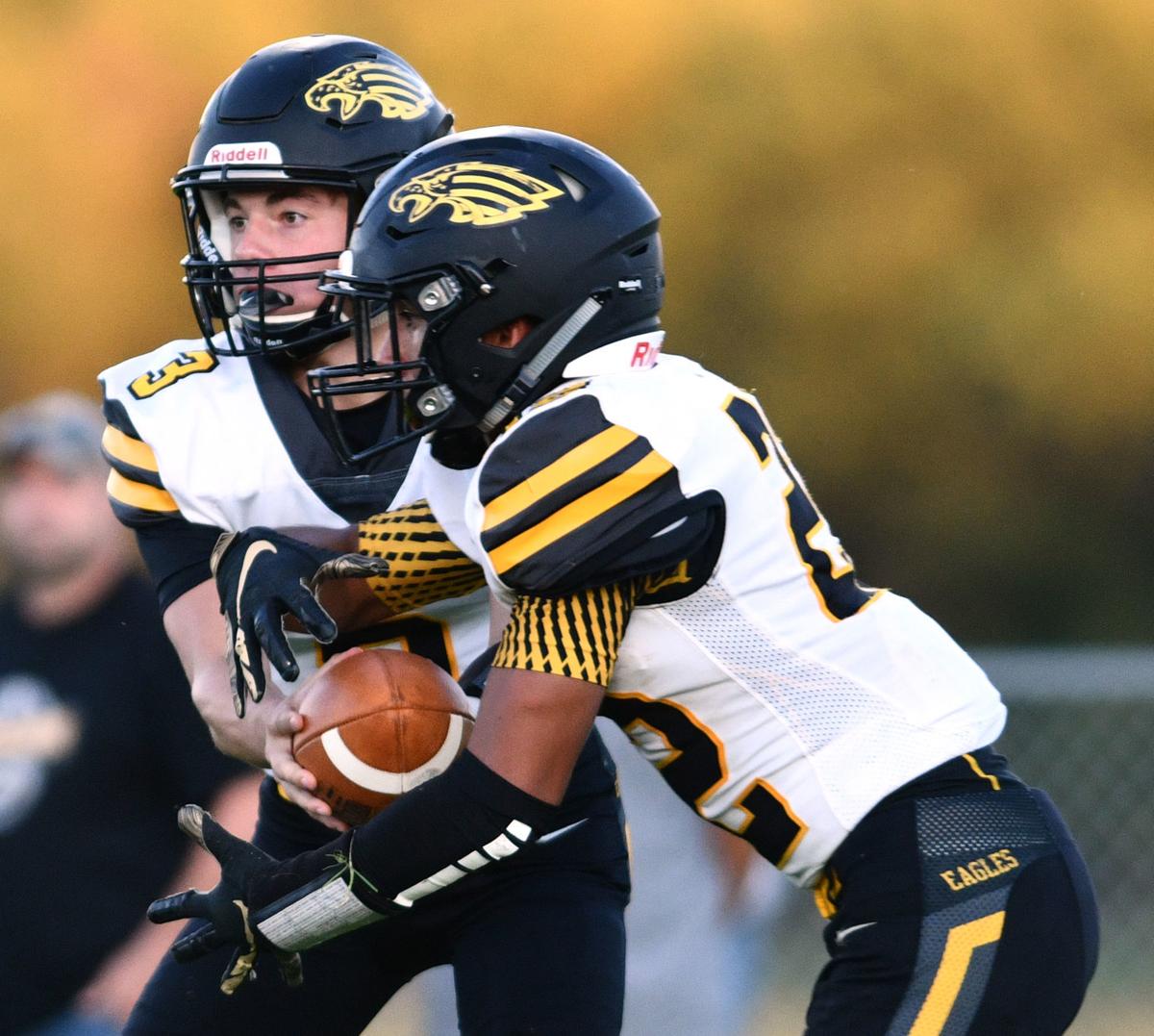 Woodbury Central and Lawton-Bronson have been in about the same position all season.
Both teams started the season with a loss that they would like to have a redo.
Woodbury Central threw two interceptions that turned into two Hinton touchdowns in a 20-0 loss. Lawton-Bronson and fell to Alta-Aurelia 27-7.
But both teams regrouped and went on to win their next five games.
However, Woodbury Central is in a better position coming into Friday's Class 1A District 10 game. Woodbury Central made it six straight wins last week but Lawton-Bronson's winning streak was snapped with a loss to Tri-Center.
While Woodbury Central is in good position for a playoff spot, ranked No. 5 in the latest RPI, Lawton-Bronson is in must-win mode, sitting at No. 14 in the RPI, presumably needing to win out to make the playoffs.
For Woodbury Central, the turnaround has been simple — it has relied on its defense and has been a well-rounded team offensively. One of the wins Woodbury Central has is against Westwood, which was ranked in the top-10 at the time and is still No. 7 in the RPI. The Wildcats won 36-16.
"I think we've just been playing more as a team and everyone knows their job and executes," Woodbury Central coach Kurt Bremer said. "They've done an excellent job of staying on task and executing."
You have free articles remaining.
That's what has led to a solid defensive showing in every game for the Wildcats this season. The Hinton game is the only one where Woodbury Central has allowed 20 points. The Wildcats have allowed only 45 points this season and have three shutouts, including last week's 27-0 win over Logan-Magnolia.
Cane Schmitt has three interceptions for Woodbury Central and the team has eight interceptions as a unit and six fumble recoveries. Gaige Heissel has 49 tackles with eight coming for a loss. Ethan Copeland has seven tackles for a loss and Warren Smith has four sacks.
But now the Wildcats face a dangerous Lawton-Bronson ground game. After being held to only 37 yards on 12 carries in the opening week of the season, Eagles' running back Rico Garcia has been hard to stop. He has 810 yards and 11 touchdowns on 159 carries this season. Even in last week's loss, Garcia rushed for 93 yards.
Connor Smith has passed for 832 yards but has seven interceptions to four touchdowns. Hayden Dahlhauser has 350 yards receiving and sam Roder has 179 yards receiving.
"You have to respect what they have done this year," Bremer said. "It's a pretty good group of guys and they have done some nice things, on the ground and in the air."
Lawton-Bronson's defense has been strong this season. In the five wins, the Eagles have allowed only 34 points. But in the two losses, the Eagles allowed 62 points.
Adam Fillipi has five interceptions on the season and the Eagles have nine interceptions and seven fumble recoveries. Garcia leads the defense with 37 tackles and seven tackles for loss. Zack Verzani has seven tackles for loss and Jacob Rader and Dahlhauser have six each.
Woodbury Central has only been held under 20 points twice this season. Jase Manker has completed 58.6 percent of his passes for 1,213 yards, 12 touchdowns and only five interceptions. Wade Mitchell has rushed for 544 yards and 10 touchdowns on 122 carries. Mitchell Countryman h as 465 yards receiving and 239 yards rushing and Ethan Copeland has 285 yards receiving and 209 yards rushing. Beau Klingensmith has 210 yards receiving.
"I think we've improved a lot (offensively), especially on the offensive line," Bremer said. "We are more efficient and balanced with what we are trying to do. It's nice to get kids in space. They do an excellent job of making a play after they get the ball in their hands. They can bust open a play pretty quickly."