SOUTH SIOUX CITY — For South Sioux wrestling coach Evan Bohnet, success all came down to two things this season. 
SERGEANT BLUFF — Jack Gaukel's dream came true after his final match of the 2020-21 wrestling season.
The family wants sensitivity training for referees and made other requests to the NSAA in advocating for students with disabilities.
Carson Fehlhafer missed wrestling practice the day he found his mom unconscious in the family's bathroom. But the Centennial junior made his w…
Classes B and C crowned state wrestling champions Saturday at CHI Health Center Omaha. Journal Star photos by Kenneth Ferriera
DES MOINES - Sergeant Bluff-Luton got opening-round wins from Jack Gaukel and Ty Koedam in action at the Class 2A state wrestling meet at Well…
Scores of Siouxland wrestlers have qualified for the Iowa and Nebraska state championships. Here's who from your favorite school made it.
SIOUX CITY — Sergeant Bluff-Luton sophomore Ty Koedam knew what to expect going into the district championship match against Harlan's Luke Musich.
KINGSLEY, Iowa — The West Sioux High School wrestling team won the Kingsley-Pierson Krosch Invitational on Saturday, as the Falcons scored 229…
The Cardinals didn't win a single individual title, but all six wrestlers who lost in the consolation semifinals came back to pin their final …
See how Siouxland wrestlers fared on the mat at the Iowa girls wrestling state championships.
One hundred years ago today, Mason City High School was a part of sports history. 
On the first day of the Iowa High School Wrestling Tournament, the three participating Mason City wrestlers all saw first round success. The d…
Six West Hancock wrestlers made the trip to the Class 1A, District 1 meet on Saturday at Denver High School. Next week, those same six will be…
Photos from the Class 1A District wrestling tournament at Denver on Saturday.
The days are dark, cold and short right now in North Iowa, but a new beginning is here.
SPIRIT LAKE, Iowa | Kyler Rieck wanted exactly what Zach Skopec and Chris Sandy achieved.
DES MOINES -- It was a surreal moment for West Sioux's Kory Van Oort and Spirit Lake Park's Kyler Rieck.
DES MOINES -- The Class 2A team race went back and forth during the three days at the state wrestling tournament at Wells Fargo Arena.
DES MOINES -- Akron-Westfield's John Henrich set a lofty goal for himself before the season began.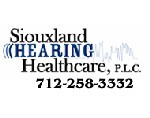 Siouxland Hearing Healthcare P.L.C.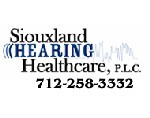 Siouxland Hearing Healthcare P.L.C.
DES MOINES, Iowa -- For a year, Woodbury Central's Wade Mitchell used last year's loss in the state title match as motivation to get back to t…
DES MOINES -- Ever since West Sioux's Adam Allard won his second state title last year, the talk has been ongoing.
OMAHA | Prosper Gilpin had an adventurous last three days at the Nebraska Class C state wrestling tournament.
DES MOINES -- While the dream of winning a state title ended for a number of wrestlers on Friday, there was still a chance to earn a medal for…
SIOUX FALLS | Brandon Valley outscored Harrisburg 178-162.5 while taking first in the final team standings at Friday's South Dakota Region 2A …
DES MOINES -- Central Lyon/George-Little's Kolton Bus never qualified for the state tournament until this season, his last year to do it.
OMAHA | The way South Sioux City wrestling coach Evan Bohnet figures it, Peyton Martinez has learned a few lessons in his state wrestling debut.