What the expansion draft of the Seattle Kraken lacked in drama it made up for with quirks, production and a giant party to celebrate one of th…
A Nashville Predators prospect has come out as gay, a milestone moment for the sport of hockey as the first player signed to an NHL contract t…
Images from the Seattle Kraken expansion draft
Among the surprise names now available to the Kraken in Wednesday's NHL expansion draft is Montreal Canadiens netminder Carey Price.
The Stanley Cup had an eventful day during the Lightning's championship celebration Monday.
People who care passionately about the National Hockey League, who are invested in its future, who are personally responsible for everything f…
Travis Chrisman and Steve Graves are in the fireworks business.
Sam Holzrichter, a 2016 Sioux City North graduate and a two-time gold-medal winning deaf hockey Olympian, will serve as a celebrity golfer at …
Ross Colton scored off a pass from David Savard to give the Tampa Bay their second straight Stanley Cup title. View photos here of the extraor…
Columbus Blue Jackets goaltender Matiss Kivlenieks died of chest trauma from an errant fireworks mortar blast in what authorities described Mo…
On the ice, former Sioux City Musketeers goalie Matiss Kivlenieks was one of the best players in the USHL back in 2016-2017. Off of it, he was…
Columbus Blue Jackets goaltender Matiss Kivlenieks died of chest trauma, according to a medical examiner. He was 24. The NHL club had earlier …
The Chicago Blackhawks hired a former federal prosecutor to conduct an "independent review" of 2010 sexual assault allegation
Boston Bruins star David Pastrnak says his son died six days after birth. He said girlfriend Rebecca Rohlsson gave birth to Viggo Pastrnak, wh…
Top photos of the day as selected by the Associated Press.
Bruins' David Pastrnak reveals death of newborn son.
Mike Carver joins Ben and Ariel to discuss some props tonight between the Lightning and Islanders
During the most critical moments of the Lightning's second-round series opener against Carolina, defenseman Ryan McDonagh found himself in a t…
SIOUX CITY — For Akira Schmid, life just keeps getting better.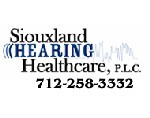 Siouxland Hearing Healthcare P.L.C.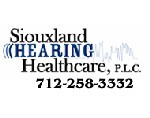 Siouxland Hearing Healthcare P.L.C.
SIOUX CITY — Luke Strand remembered the impact Carter Van Meeteren left on the Sioux City Musketeers on April 11.
The Las Vegas-based Golden Knights had the most wins in the NHL's truncated 56-game schedule with 40.
Wayne Gretzky apparently is preparing to test his skills in another part of the hockey world.
SIOUX CITY — Luke Strand and the rest of the Sioux City Musketeers front office knew that they had the right pieces, even when the season was …
The Sioux City Musketeers are defeated by Fargo Force 6-1.
SIOUX CITY — The Sioux City Musketeers were riding high coming into the USHL Western Conference Finals, but after Game 1, those warm feelings …
SIOUX CITY — Shai Buium hasn't skipped a step to get ahead of the game, on or off the hockey rink.