VANCOUVER, British Columbia (AP) — Frustrated that a game that looked like a sure win was pushed into overtime, Nathan MacKinnon took matters …
Buffalo Sabres (10-6-3, fourth in the Atlantic Division) vs. Chicago Blackhawks (8-7-4, sixth in the Central Division)
Calgary Flames (10-9-3, fourth in the Pacific Division) vs. Vegas Golden Knights (9-9-3, seventh in the Pacific Division)
SAN JOSE, Calif. (AP) — The surging San Jose Sharks weren't at their best. Still, they did enough to keep their winning streak going.
GLENDALE, Ariz. (AP) — Darcy Kuemper stopped 37 shots and slammed an opponent to the ice during a brawl in the second period, and the Arizona …
MONTREAL (AP) — Trailing by two late in the second period, the New Jersey Devils didn't panic. They maintained their focus and rallied for the win.
ST. LOUIS (AP) — Derek Grant doesn't usually contribute so much on offense.
NASHVILLE, Tenn. (AP) — This time, the Chicago Blackhawks made life difficult on Pekka Rinne and the Nashville Predators.
BUFFALO, N.Y. (AP) — Jack Eichel got a text from former teammate Matt Moulson imploring the Buffalo Sabres captain to shoot more.
PHILADELPHIA (AP) — The New York Islanders have played almost flawless hockey for over a month.
SUNRISE, Fla. (AP) — The Florida Panthers' power play had another big night taking advantage of the New York Rangers' struggles on special teams.
PITTSBURGH (AP) — Dominik Kahun and the Pittsburgh Penguins are stepping up in the absence of injured captain Sidney Crosby and several other …
BOSTON (AP) — Jakub Vrana faked left, pulled the puck back toward his skates and then dragged it along the ice as he prepared to shoot.
TAMPA, Fla. (AP) — The Winnipeg Jets spoiled a milestone night for Tampa Bay Lightning star Steven Stamkos.
LOS ANGELES (AP) — Jeff Carter understands his simple approach is the biggest reason for his success and longevity in the NHL.
GLENDALE, Ariz. (AP) — Darcy Kuemper's play in goal was the driving force in the Arizona Coyotes' run toward a playoff berth that came up just…
EDMONTON, Alberta (AP) — The Dallas Stars' dreadful start seems like a long time ago now.
ST. PAUL, Minn. (AP) — Andrei Svechnikov closed his eyes, unloaded a wobbly shot and transformed himself into the latest star for the Carolina…
Violence is part of the game in many sports but Myles Garrett crossed a line that attracts the attention of authorities sometimes from within …
Colorado Avalanche (11-6-2, second in the Central Division) vs. Vancouver Canucks (10-7-3, third in the Pacific Division)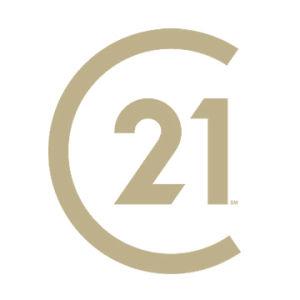 Eric Banks, Century 21 Prolink

Ottawa Senators (8-10-1, seventh in the Atlantic Division) vs. Buffalo Sabres (9-6-3, fifth in the Atlantic Division)
Chicago Blackhawks (7-7-4, sixth in the Central Division) vs. Nashville Predators (9-6-3, fifth in the Central Division)
New York Islanders (13-3-1, second in the Metropolitan Division) vs. Philadelphia Flyers (10-6-3, fourth in the Metropolitan Division)
Washington Capitals (14-3-4, first in the Metropolitan Division) vs. Boston Bruins (12-3-4, first in the Atlantic Division)
Toronto Maple Leafs (9-8-4, fourth in the Atlantic Division) vs. Pittsburgh Penguins (10-7-2, fifth in the Metropolitan Division)
New Jersey Devils (6-8-4, eighth in the Metropolitan Division) vs. Montreal Canadiens (11-5-3, second in the Atlantic Division)
Detroit Red Wings (7-12-2, eighth in the Atlantic Division) vs. San Jose Sharks (9-10-1, seventh in the Pacific Division)