SIOUX CITY -- If Wednesday's second day of the NHL Draft was any indication, the Sioux City Musketeers are ready for a bounce-back USHL season.
By the end of the seven-round NHL Draft on Wednesday, two current Musketeers, one soon-to-be player and two former players from Sioux City were all selected.
Musketeers coach Luke Strand said having five total Musketeers drafted shows the quality of player the organization is bringing in year-in and year-out.
"I think it's a reflection of the athlete that is here and there's a recruiting part of it. Land the fish and get the rest of them here. I am proud that this is a step in their journey," Strand said. "Every time we land one, it's a recruiting tool to get the next one. The new bodies here are one, talented, and two, have great character. They have been noticed by the highest level which is exciting for them.
"It was an exciting day for us."
Ethan Edwards, Mason Langenbrunner and Chase Bradley are the two current and one soon-to-be players drafted. Sam Stange and Blake Biondi were the two former Musketeers selected.
Sioux City is coming off a tough 2019-20 season that ended early because of the COVID-19 pandemic. The Musketeers were 16-24-7-1 and had the second-fewest points with 40.
Strand was excited about who the Musketeers got in the USHL Phase I and II drafts and the four selections in the dispersal draft last week since Madison and Cedar Rapids are unable to participate in the 2020-21 season.
Now the Musketeers have three NHL draft picks that could be with the team throughout the season, combined with some solid returners from last year.
"I think that shows the depth of that unit. You have the returners in Blanchard and Jimenez and add (Daniel) Laatsch and Edwards, that's an exciting group," Strand said. "Then you are talking Mason and some young players that will join our team, it should be a strength of our group. You mix them with the veterans, we need that depth back there."
Edwards was the highest Musketeer drafted. He was the 27th player taken in the fourth round, 120th overall, by the New Jersey Devils. Edwards was acquired in a trade last season with the Sioux Falls Stampede and he's a Michigan commit.
The defenseman played for Spruce Grove in the AJHL last season and is from Grande Prairie, Alberta, Canada. He had nine goals and 24 assists in 50 games last season.
"He's a very elite skater and he has offense. He can compete," Strand said. "That mix of when you have the attributes of having the skill and being able to compete and have the toughness, you can play in so many aspects. That's where you are going to see Ethan impact the game."
Bradley was taken in the seventh round with the 203rd pick overall by the Detroit Red Wings. The winger came to the Musketeers to complete the trade with Omaha that sent Nolan Krenzen to the Lancers. Bradley is a Northeastern commit.
"He's been on the opposite team the last couple of years in Omaha and as a coach watching him and constantly taking notice of him, he's very competitive and is a rangy guy that has offense," Strand said. "That combination and his maturity with the league and taking on a bigger role, Detroit looked at his 6'1 body that plays great and can skate, it's a great projection."
Langenbrunner was taken in the fifth round and 181th overall by the Boston Bruins. He was a Phase I selection by the Musketeers in 2018.
Langenbrunner, who is the son of former NHL player Jamie Langenbrunner, could play for his high school team in Elk Lake, Minnesota, this season for his senior year.
"Mason is long, he defends and has a huge ceiling and projection for what is in front of him," Strand said. "You turn back the clock to his affiliate pick, you could see those things. He was a smart hockey player that not physically ready like he is now but he was mentally ahead of the curve."
Stange was selected early in the fourth round with the 97th pick by the Red Wings. Stange was traded to Sioux Falls late in the season and will be playing at the University of Wisconsin this upcoming year.
He led the Musketeers in scoring before being traded to Sioux Falls.
"The Red Wings got an outstanding person and an outstanding competitor," Strand said. "He is so competitive with his skills and abilities and he will have an impact at Wisconsin. Two years ago, he was an unknown kid."
Biondi was selected in the fourth round with the 109th pick by the Montreal Canadians. Biondi played 17 games with the Musketeers in a two-year period and he was traded to the Stampede last season.
While many players got drafted, there were some Musketeers that thought they had the chance but were not selected.
Strand said the dream isn't done for those players.
"There's a few and we talked about it here as a group. Maybe thought (Joel) Maatta, Laatsch and Christian (Jimenez). Anthony Krier if he had a healthy year, maybe an NHL pick," Strand said. "Maybe it's not a dream come true day, but those dreams aren't made in a day and they won't be crushed in a day. We will do everything possible to help them fulfill their dreams.
"It's part of our job to serve our guys that way."
PHOTOS: Musketeers vs. Tri City Storm, 2019
Musketeers defeated by Tri-City Storm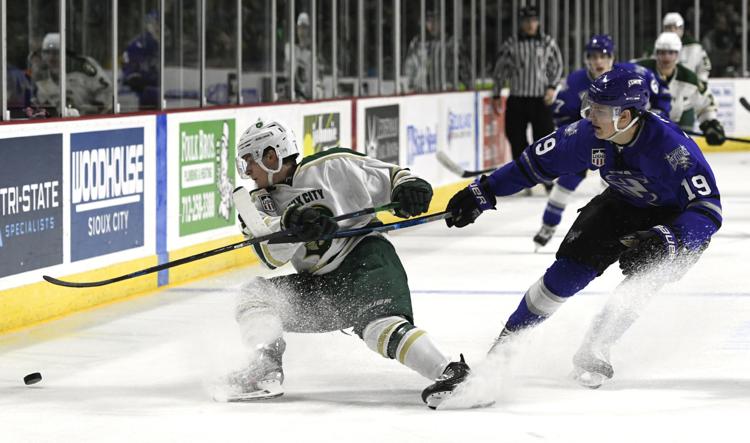 Musketeers defeated by Tri-City Storm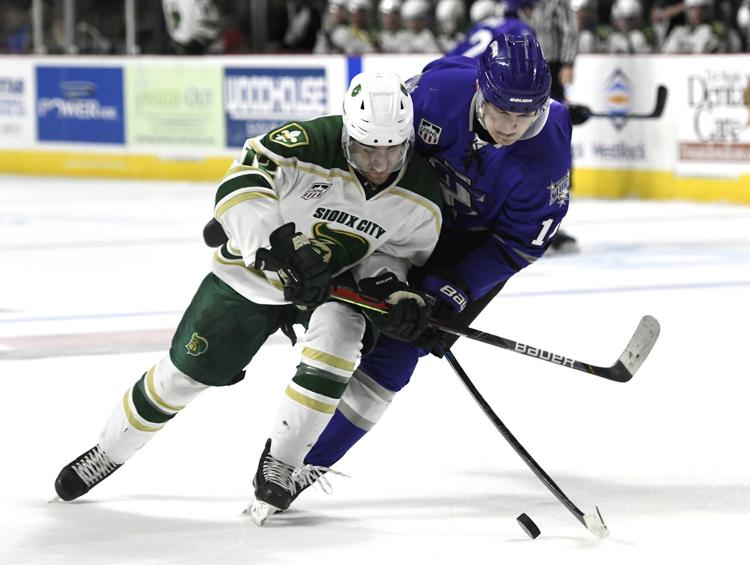 Musketeers defeated by Tri-City Storm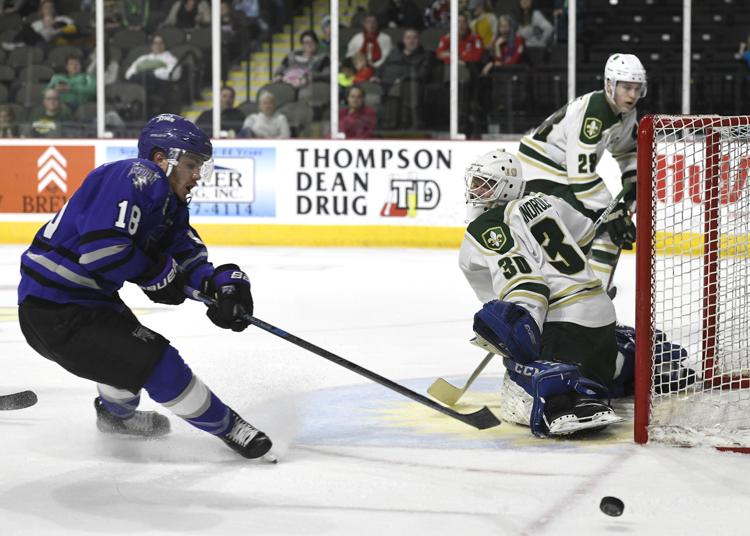 Musketeers defeated by Tri-City Storm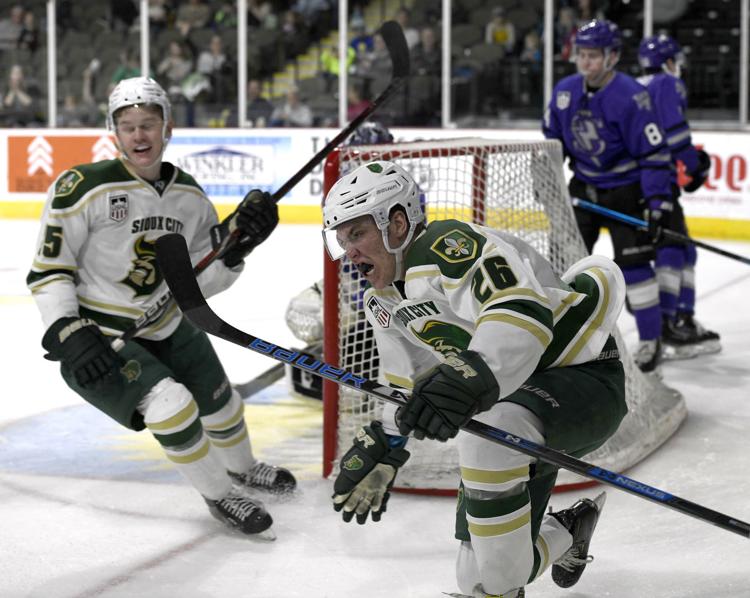 Musketeers defeated by Tri-City Storm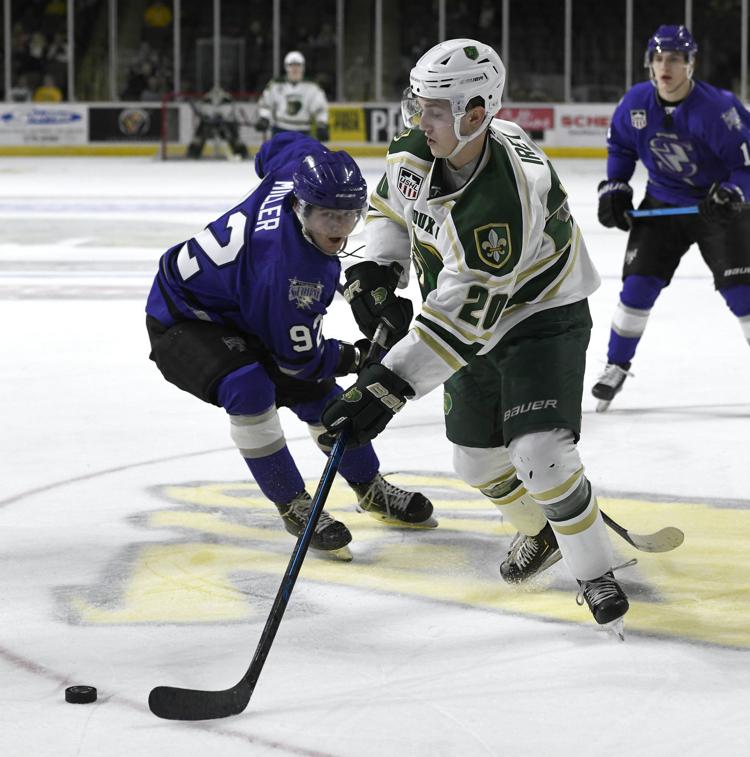 Musketeers defeated by Tri-City Storm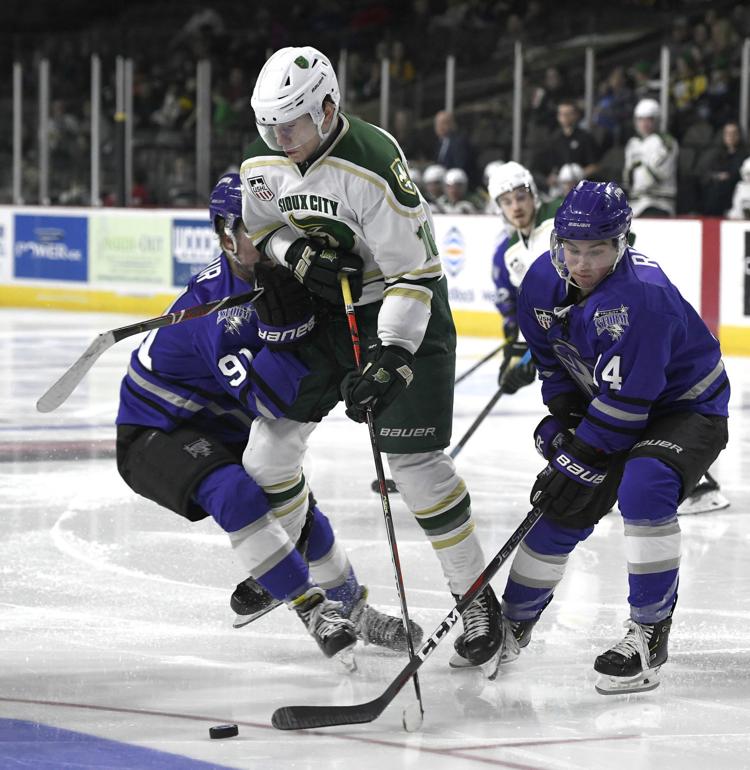 Musketeers defeated by Tri-City Storm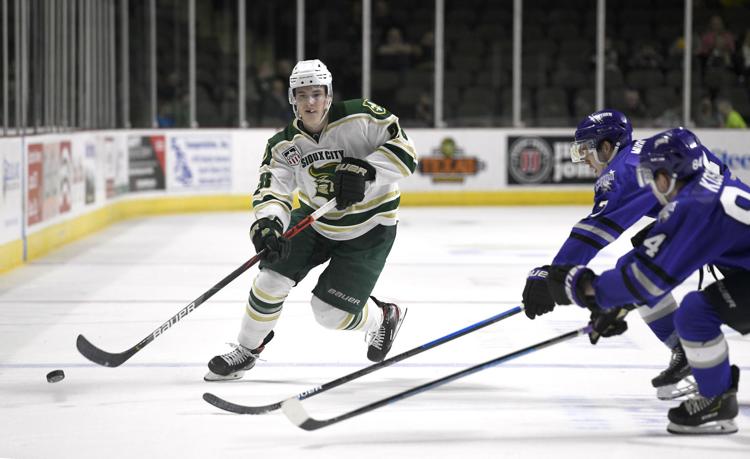 Musketeers defeated by Tri-City Storm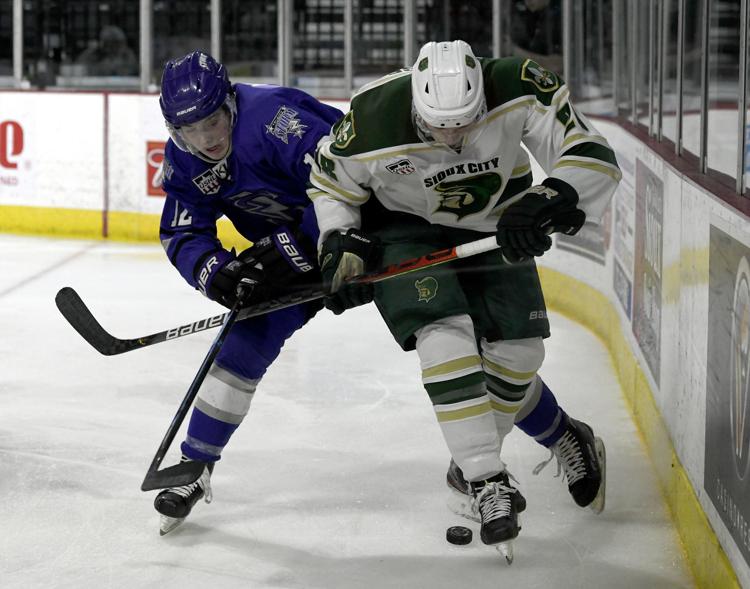 Musketeers defeated by Tri-City Storm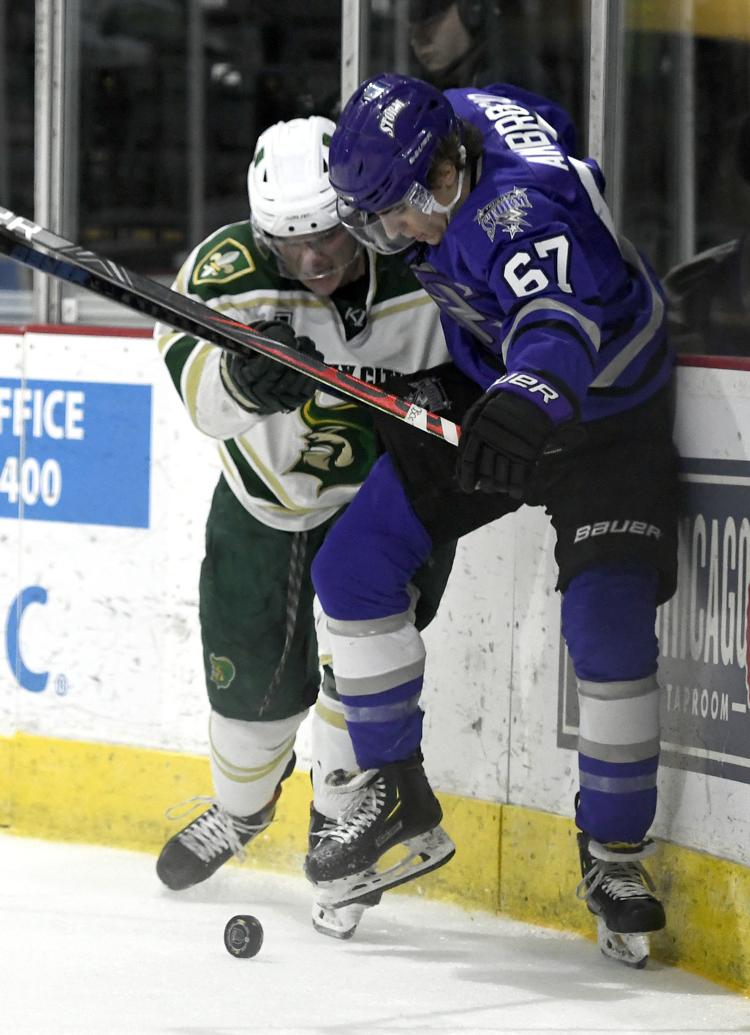 Musketeers defeated by Tri-City Storm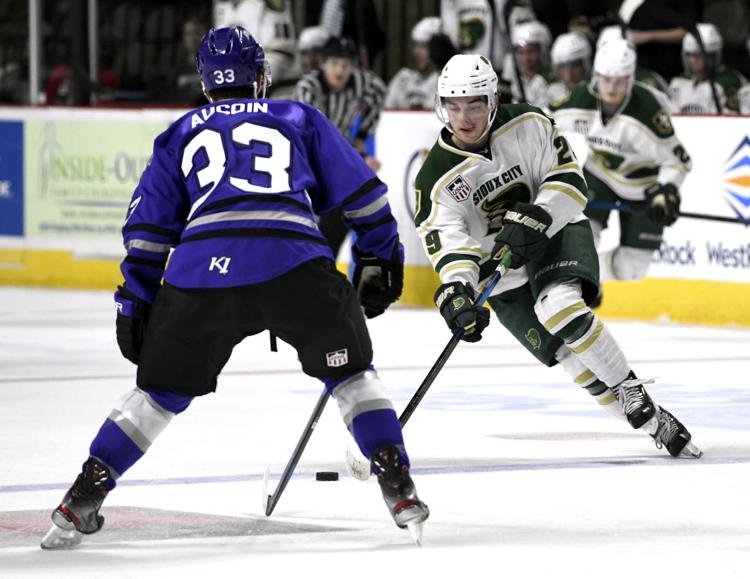 Musketeers defeated by Tri-City Storm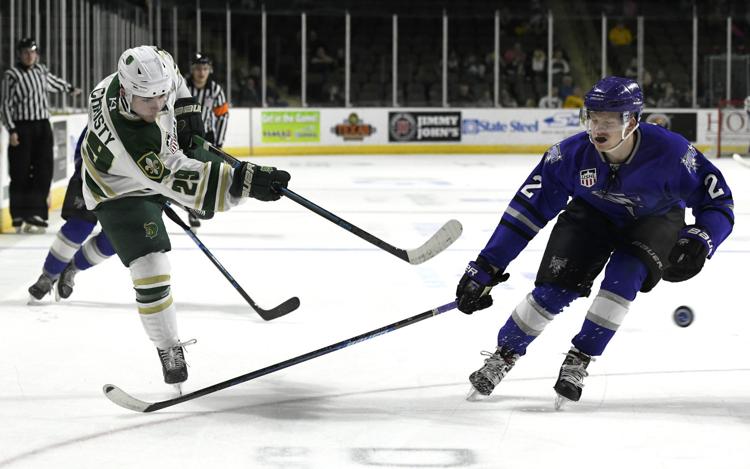 Musketeers defeated by Tri-City Storm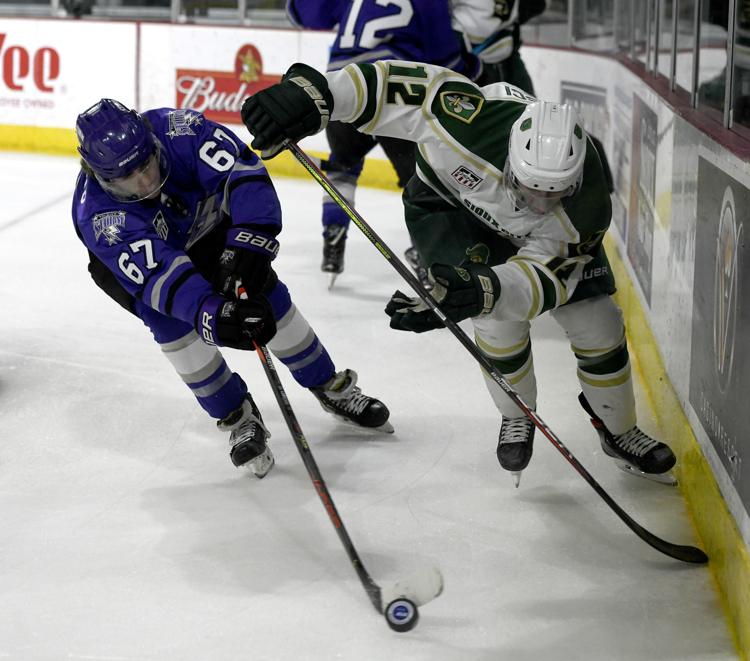 Musketeers defeated by Tri-City Storm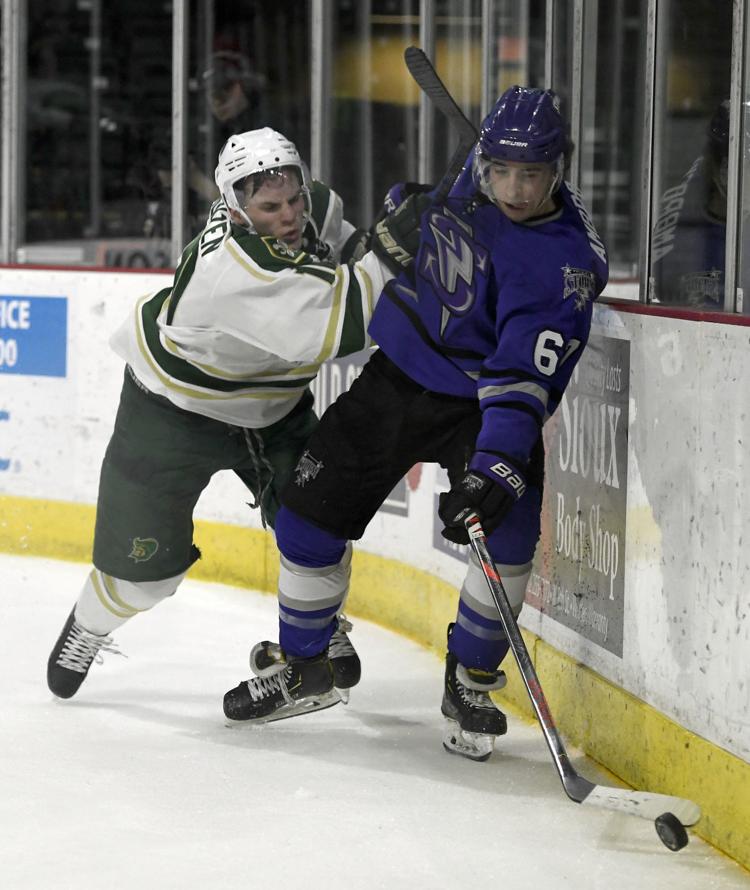 Musketeers defeated by Tri-City Storm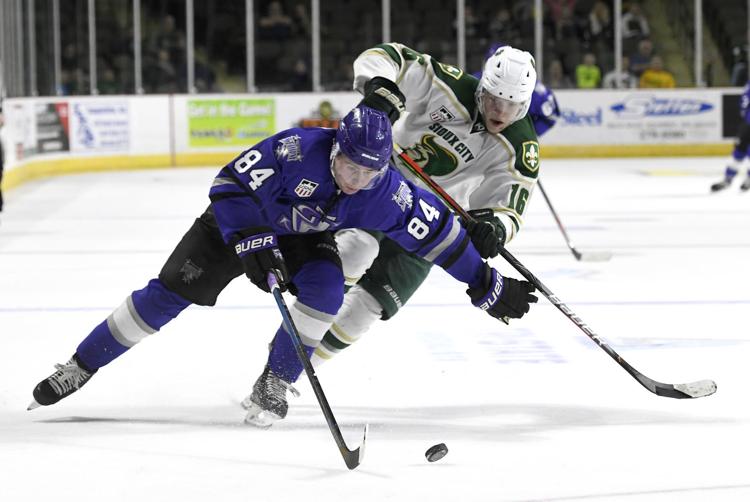 Be the first to know
Get local news delivered to your inbox!