Colorado Avalanche (21-8-3, second in the Central Division) vs. St. Louis Blues (20-8-6, first in the Central Division)
Philadelphia Flyers (17-10-5, fifth in the Metropolitan Division) vs. Winnipeg Jets (19-11-2, fourth in the Central Division)
Nashville Predators (14-12-5, sixth in the Central Division) vs. New York Rangers (16-12-4, sixth in the Metropolitan Division)
Los Angeles Kings (13-18-3, eighth in the Pacific Division) vs. Detroit Red Wings (9-22-3, eighth in the Atlantic Division)
Minnesota Wild (16-12-5, fifth in the Central Division) vs. Chicago Blackhawks (12-15-6, seventh in the Central Division)
Ottawa Senators (14-17-2, seventh in the Atlantic Division) vs. Florida Panthers (15-12-5, sixth in the Atlantic Division)
Edmonton Oilers (18-13-4, second in the Pacific Division) vs. Dallas Stars (19-11-4, third in the Central Division)
Vancouver Canucks (16-13-4, fifth in the Pacific Division) vs. Vegas Golden Knights (17-13-5, fourth in the Pacific Division)
Washington Capitals (24-5-5, first in the Metropolitan Division) vs. Columbus Blue Jackets (12-14-6, seventh in the Metropolitan Division)
SAN JOSE, Calif. (AP) — Interim coach Bob Boughner talked about having an open competition at goaltender for the San Jose Sharks after taking …
CALGARY, Alberta (AP) — James Reimer made 32 stops and Warren Foegele scored twice and the Carolina Hurricanes ended Calgary's seven-game winn…
GLENDALE, Ariz. (AP) — Facing the second game of a back-to-back set on the road against a top team in the Western Conference and without their…
ST. LOUIS (AP) — Jacob de la Rose reached deep into his bag of tricks to help the St. Louis Blues get a big comeback win from three goals down.
MONTREAL (AP) — Jonathan Bernier knew he was locked in from the moment he stepped onto the Bell Centre ice for warm-up.
EDMONTON, Alberta (AP) — Frederik Andersen made 36 saves and the Toronto Maple Leafs powered their way to a 4-1 victory over the Edmonton Oile…
TAMPA, Fla. (AP) — The Washington Capitals used a quick start during the final period for another win away from home.
PITTSBURGH (AP) — Bryan Rust has helped carry the Pittsburgh Penguins with Sidney Crosby and Evgeni Malkin out of the lineup.
NASHVILLE, Tenn. (AP) — Dallas Stars interim coach Rick Bowness liked what he saw from his team in its latest win.
SUNRISE, Fla. (AP) — The Boston Bruins ended their four-game trip on a positive note.
ST. PAUL, Minn. (AP) — Coming off an emotional announcement a day earlier, things didn't get any easier for the Philadelphia Flyers.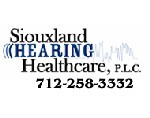 Siouxland Hearing Healthcare P.L.C.


HARTFORD, Conn. (AP) — The United States women's hockey beat Canada 4-1 on Saturday night, with players hoping the first in a series of five g…
CALGARY, Alberta (AP) — Carolina used a hot goalie, a surging power play and a close non-offside call to end Calgary's seven-game winning streak.
ANAHEIM, Calif. (AP) — Trailing after 10 seconds and down 2-0 not even four minutes into their game against the New York Rangers, it would hav…
CALGARY, Alberta (AP) — James Reimer made 32 stops and Warren Foegele scored twice and the Carolina Hurricanes ended Calgary's seven-game winn…
OTTAWA, Ontario (AP) — Anthony Duclair finished off quite the ending against his former team.
UNIONDALE, N.Y. (AP) — Even though it took a few extra minutes on Saturday, the Islanders earned yet another victory at home.
Dallas Stars (18-11-4, fourth in the Central Division) vs. Nashville Predators (14-11-5, sixth in the Central Division)