Tom Belsky was flown to Bryan West Campus, where doctors learned he had broken ribs, a punctured lung and had dislocated neck vertebrae.
Alex Ekesa ran a 26.2-mile race Sunday, taking on the warming temperatures and wind gusts that came with it. Turns out, that was the easy part…
SIOUX CITY — Damek Tomscha has a new home for 2021. 
Garden County's Colton Holthus earned a 10-7 win over Southwest's Matt Van Pelt to capture his second straight state title on Thursday in Omaha.
The area consists of 20,000 square feet of turf that can be used by multiple athletes -- and not just baseball and softball teams. 
SIOUX CITY – Needless to say, a summer without baseball at Lewis and Clark Park was only collateral damage compared to all the havoc we've exp…
Bjorkgren has been an assistant coach for the Toronto Raptors since 2018 and was part of the 2019 NBA championship team.
The victories put both golfers in pole position to capture Siouxland player of the year honors.
Eagle Raceway hosted the IMCA RaceSaver Sprint nationals, which features some of the best IMCA sprint drivers from across the country, on Satu…
The Sioux City graduate and three teammates set the 4x1500 meter world record in an intrasquad race on Friday night.
SIOUX CITY – In this ever-changing world in which we're now trying to cope with, a couple of changes will be taking place on the local golf scene.
Salena LeDonne assumed the decision was inevitable, given the difficult circumstances and recent events.
JEFFERSON, S.D. -- Ethan Braaksma picked up top prize during the Dirt Knight Tour series opener which was held at Park Jefferson Speedway on Monday.
There are still countless echoes from the past and innumerable memories that grow better with each passing year.
The St. Augustine Prep community mourned one of its alumni this week.
The anticipation and excitement to get back to sports has to wait for fall athletes at The College of New Jersey.
David Nurse to host camp at The Arena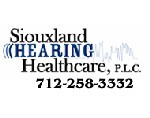 Siouxland Hearing Healthcare P.L.C.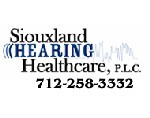 Siouxland Hearing Healthcare P.L.C.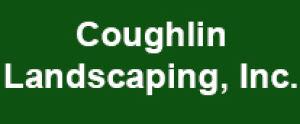 Coughlin Landscaping, Inc
The speedway's insurer said the track needs to secure the closure of a public road adjacent to the track during race nights, which has not yet…
There will be changes to the fall high school sports season because of the COVID-19 pandemic, according to the New Jersey State Interscholasti…
CHEROKEE, Iowa -- Weather interfered with the 86th annual Sioux Valley Amateur Match Play Championship here Sunday, but nonetheless a winner w…
Cedar Creek High School track and field standout Nina Casselberry will compete in the high jump for Georgia Tech.
Egg Harbor Township High School girls track and field standout Isabella Leak is going from one strong track program to another.
New Jersey high school sports teams can begin their comeback from the COVID-19 pandemic July 13.
CHEROKEE, Iowa -- Nick Dreckman has changed addresses but nonetheless made the long trek to defend his title in the 85th annual Sioux Valley A…