Stockton University men's lacrosse player Eric Ellis was named a United States Intercollegiate Lacrosse Association Division III Scholar All-A…
Stockton University junior Daniel Do, an Absegami High School graduate, was voted to the College Sports Information Directors of America Acade…
Egg Harbor Township High School girls track and field standout Isabella Leak is going from one strong track program to another.
New Jersey high school sports teams can begin their comeback from the COVID-19 pandemic July 13.
Egg Harbor Township High School's Gabrielle Germann will bring her track and field versatility to the University of Connecticut in the fall.
LONDON – Shelby Houlihan displayed her patented finishing kick Thursday at the IAAF World Championships.
TEMPE, Ariz. | Everyone associated with the Arizona Cardinals knew that it was just a matter of time before Larry Fitzgerald had another big game.
ALLEN PARK, Mich. -- Riley Reiff was far from the bright lights of New York City during the NFL draft. To keep his mind occupied on a night ou…
Kirk Hinrich is glad to have 2011 in the rearview.  2012 has been anything but easy. Shoulder surgery and a torn hamstring would have slowed d…
DENVER -- Not this time, Tim Tebow.
SIOUX CITY -- God may not be a Denver Broncos fan.
BALTIMORE (AP) -- Change in jockeys, change in fortune.
BALTIMORE (AP) -- Iowa-owned Paddy O'Prado will break from an outside post when he takes on Kentucky Derby winner Super Saver and 10 others in…
LOUISVILLE, Ky. (AP) -- Jockey Calvin Borel steered Super Saver through the mud to win his third Kentucky Derby in four years. The win ended t…
LOUISVILLE, Ky. (AP) -- Get ready for the Trudge for the Roses.
Jamie McMurray's heart sank when he saw Dale Earnhardt Jr. lurking in his rearview mirror. Of all the guys bearing down on me, he thought, it …
SIOUX FALLS, S.D. (AP) — The Minnesota Vikings and Dallas Cowboys battle at the Metrodome Sunday for a chance to go to the NFC Championship g…
LOS ANGELES -- Michael Jackson's arms were covered with punctures, his face and neck were scarred and he had tattooed eyebrows and lips, but h…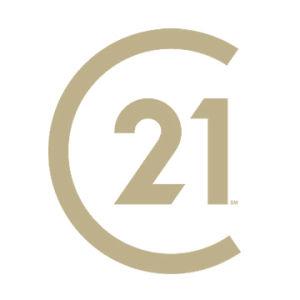 Eric Banks, Century 21 Prolink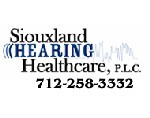 Siouxland Hearing Healthcare P.L.C.