HOLSTEIN, Iowa — The Siouxland Christian High School boys cross country team earned a conference title Saturday at the Western Valley meet. 
SPENCER, Iowa — The Le Mars High School football team scored on a 23-yard pass from Tate Westhoff to Carter Arens with 33 seconds left in regu…
MOVILLE, Iowa -- Wade Mitchell says he'll remember Friday night for a long time.
FORT DODGE, Iowa -- West faced a Fort Dodge team that is fighting for its playoff life as the Dodgers are No. 16 in the RPI, so they needed a …
SIOUX CITY -- North fell behind early to an Ankeny team that is prepping for a big game next week.
CEDAR FALLS — Isaiah Weston was unstoppable. The defense made big plays when it needed.
STORM LAKE, Iowa — The Central College football team scored 17 unanswered first-half points that led to the Dutch defeating Buena Vista 44-27 …
NASHVILLE, Tenn. (AP) — Florida finally won a game that extended past regulation time.
ATLANTA (AP) — Georgia State quarterback Dan Ellington isn't surprised his team is playing so well even if others can't believe it.
COLUMBUS, Ohio (AP) — The New York Islanders won again in overtime, this time when Brock Nelson scored 33 seconds into the extra period.
TAMPA, Fla. (AP) — Tyson Jost had three goals, Pavel Francouz made 44 saves, and the Colorado Avalanche beat the Tampa Bay Lightning 6-2 Satur…
PITTSBURGH (AP) — Vegas Golden Knights goaltender Marc-Andre Fleury wasn't happy with his performance in his return to Pittsburgh two seasons ago.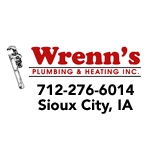 Wrenn's Plumbing & Heating Inc.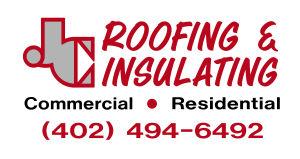 J.C. Roofing & Insulating