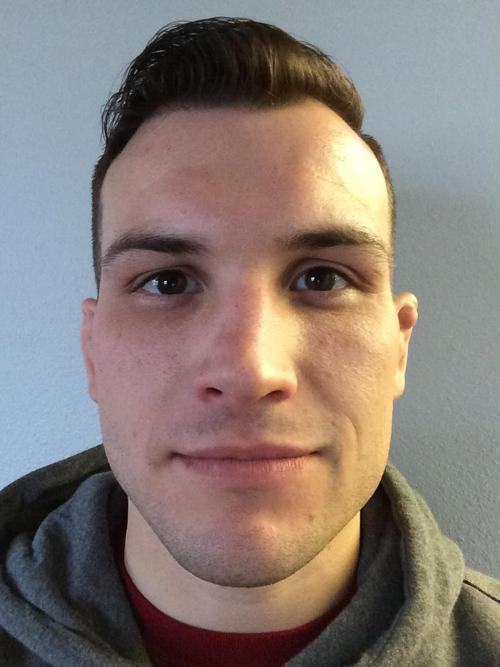 SLOAN, Iowa | Blaze Gill found his way back into the cage because he didn't want any regrets.
Gill is no stranger to mixed martial arts but he just recently ended an eight-year hiatus as he decided it was time to chase the dream he has had since he first began fighting at 15.
"There is a shelf life to doing these sort of things and you realize you still have a story to tell," said Gill. "Mine is just beginning at the pro level."
Saturday's King of the Cage Most Wanted event at the WinnaVegas Casino will be Gill's second event with the promotion after taking third in a main event fight at the Hard Rock Casino in Las Vegas Sept. 3, which earned him a $50,000 contract. It will also be his pro debut as he takes on Jordan Wiggins (2-4) out of Chicago in a 155-pound match.
Gill, who has fought all of his matches at 155, began his amateur career in earnest when he turned 18 years old and amassed a 9-0 record before taking a step back from MMA.
"By about 2009 I let life get in the way and I quit competing right in the height of what I thought was becoming a very successful career," he said. "Life finally started slowing down and you go back to the things you love so it is time to get back at it."
You have free articles remaining.
Getting back at it began by getting back in shape. Gill (10-0) said it was a three-year process to get back in the cage as he had to shed some weight after topping out at about 220 pounds. He had added motivation as a close friend was battling cancer at around the same time and both provided some inspiration for the other.
"I realized life was too short and you need to do the things you love," said Gill, who began to get active by going to wrestling tournaments. "To see her pass a week or two after the first time I competed in several years really lit a fire under me."
Wrestling gives Gill the foundation for what he can do in the cage as he was a four-time state tournament qualifier for North finishing as high as runner-up during his career.
"Wrestling is my biggest asset but being it is my biggest asset you do work on different aspects of your game," said Gill, whose brothers Beau and Shane also wrestled for the Stars. "My hands, my kicking and ju-jitsu have all been main focuses for a long time and I feel like they are on a level that can compete with anybody at this point."
Gill, 27, lives in Sioux City and trains at Renegade Combat Sports and said since returning from his layoff he has noticed a difference in his fighting style.
"I have seen the patience I have developed," he said. "Before when I fought it kind of used to just be a rage and not any tactical (strategy) to what I would do. I was just a brawler. But over the years I have developed confidence in my hands and striking. … I feel like I am the fighter I wanted to be back then."
Gill said his plan is to fight his first two pro fights in Siouxland as he looks to build his fan base before deciding what his next move will be.
"Through growing up wrestling and tournaments three, four times a week and competing live on TV for a state championship nerves are not going to bother me," said Gill of fighting close to home. "You are there to do a job and it is just about getting it done."