KANSAS CITY, Mo. — The Kansas City Chiefs had to wait until the very last of the six wild-card games played over the weekend to find out who t…
The Green Bay Packers did everything they could in the regular season to boost their chances of reaching the Super Bowl for the first time in …
GLENDALE, Ariz. — Arizona quarterback Kyler Murray sat out most of the first three quarters with an ankle injury and when he finally returned,…
MIAMI — It all started in San Francisco. Andrew Van Ginkel mugged Jimmy Garoppolo from behind and the ball popped loose.
NEW ORLEANS — Alvin Kamara tied an NFL record by running for six touchdowns in a game and finished with a career-high 155 yards rushing to hel…
CHICAGO — All Mitchell Trubisky cared about was helping the Chicago Bears get back to winning. He insisted the other story that got most of th…
TAMPA, Fla. — Dan Bailey's job with the Minnesota Vikings may be in jeopardy after the kicker's poor performance in a loss to the Tampa Bay Bu…
NORTH SIOUX CITY — Dakota Valley High School junior Rylee Rosenquist scored a game-high 23 points Monday, as the Panthers beat West Sioux 59-19. 
COUNCIL BLUFFS, Iowa — The Bishop Heelan High School boys basketball team lost to Council Bluffs Lincoln 76-45 on Saturday. 
SIOUX CITY — The Sioux City Metros hockey team scored all four of its goals in the second period on Sunday, beating Mason City 4-1 at IBP Ice Center.
Le Mars High School senior Alec Dreckman gives the Bulldogs a 70-68 win by hitting a 3-pointer at the buzzer on Saturday over Sioux City East. 
SIOUX CITY -- The Sioux City Metros hockey team had a 3-1 lead after the first period, a 6-2 after the second and went on to beat Mason City 7…
FORT DODGE, Iowa -- The Sioux City Metros boys swimming team scored 523 points to win the meet in Fort Dodge on Saturday.
Rashad Weaver wanted you to notice.
For the first time since December 1982, The Associated Press men's basketball poll doesn't include Duke or North Carolina.
NEW YORK (AP) — Mets general manager Jared Porter was fired Tuesday after sending graphic, uninvited text messages and images to a female repo…
One problem for the Chicago Bears when pondering the possibility of them trading for Deshaun Watson: What would make them a preferred destinat…
Coronavirus canceled the NFL Combine.
What do Jared Goff, Baker Mayfield, Lamar Jackson and 41-year-old Drew Brees have in common with Deshaun Watson? Answer: Nothing.
NEW YORK (AP) — New York Mets fire general manager Jared Porter.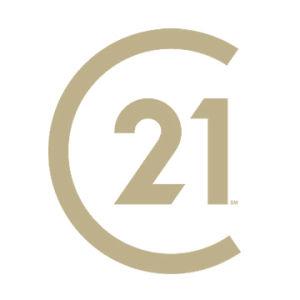 Eric Banks, Century 21 Prolink