KANSAS CITY, Mo.  — Kansas City Chiefs quarterback Patrick Mahomes will have surgery this week on the turf toe injury he suffered in the playo…
Someone will make history Sunday in a Super Bowl so filled with storylines it would fill a season of TV programming.
KANSAS CITY, Mo. — The Kansas City Chiefs had to wait until the very last of the six wild-card games played over the weekend to find out who t…
The Green Bay Packers did everything they could in the regular season to boost their chances of reaching the Super Bowl for the first time in …
GLENDALE, Ariz. — Arizona quarterback Kyler Murray sat out most of the first three quarters with an ankle injury and when he finally returned,…
MIAMI — It all started in San Francisco. Andrew Van Ginkel mugged Jimmy Garoppolo from behind and the ball popped loose.
NEW ORLEANS — Alvin Kamara tied an NFL record by running for six touchdowns in a game and finished with a career-high 155 yards rushing to hel…
SOUTH SIOUX CITY — Lupe Gonzalez hasn't gone a season like this in all his years as South Sioux City High School boys soccer coach.
ORANGE CITY, Iowa — Look at the roster of the Northwestern football team, and you might notice something peculiar.
SIOUX CITY — Alex Tule scored on a penalty kick in the 57th minute and Cristian Joaquin added an insurance goal two minutes later to help the …
OMAHA — The South Sioux City High School girls soccer team won the River Cities Conference meet on Thursday, hosted by Omaha Skutt Catholic.
SIBLEY, Iowa -- The MOC-Floyd Valley High School girls and boys track teams swept the Siouxland Conference meet Thursday night.
SIOUX CITY — Heading into the meet, both the North boys and East girls high school track teams had high expectations. Those teams met those go…
VERMILLION, S.D. — South Dakota freshman pole vaulter Eerik Haamer moved to fifth in the NCAA standings and freshman sprinter Sara Reifenrath …
AMES, Iowa — Iowa State coach Matt Campbell flipped spring football on its head this year.
Los Angeles Dodgers (18-16, second in the NL West) vs. Los Angeles Angels (14-18, fifth in the AL West)
Pittsburgh Pirates (13-19, fifth in the NL Central) vs. Chicago Cubs (17-16, third in the NL Central)
Cincinnati Reds (15-16, fourth in the NL Central) vs. Cleveland Indians (18-14, second in the AL Central)
Philadelphia Phillies (18-16, second in the NL East) vs. Atlanta Braves (16-17, third in the NL East)
Minnesota Twins (12-20, fourth in the AL Central) vs. Detroit Tigers (10-24, fifth in the AL Central)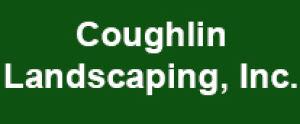 Coughlin Landscaping, Inc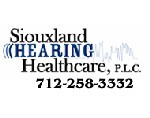 Siouxland Hearing Healthcare P.L.C.