See how Kansas City dominated Tennessee en route to the AFC Championship and a berth in the Super Bowl.
See how Green Bay's season came to an end as San Francisco dominated the NFC Championship Game.
Joseph began his career in MMA events and is a repeat champion of Brawl for All, a non-professional boxing event at WinnaVegas. Showtime's Sho…
There are a lot of things I remember Brett Favre for.
EAGAN, Minn. — In their boisterous locker room in New Orleans after the overtime victory, the Minnesota Vikings roared in celebration when coa…
Five seasons with the X's saw Samson pile up 541 base hits, second in franchise history. And three times in the last four years, Samson led th…
NEW ORLEANS — The Dalvin and Alvin show is coming to the Superdome.
Sioux City West defeated Council Bluffs Thomas Jefferson, girls: 53-27, boys: 78-69.
COUNCIL BLUFFS, Iowa -- The Sioux City Metro boys swimming team defeated Council Bluffs 123-43 on Tuesday.
SIOUX CITY -- Chase Smith had a good feeling about Tuesday night.
SIOUX CITY -- West High School junior Nia Moore doesn't let the doubt creep in anymore.
The talent has always been there for Jake Nieman on the wrestling mat.
ROCK VALLEY, Iowa -- The Sergeant Bluff-Luton wrestling team won all three of its duals on Tuesday. The Warriors beat West Lyon 56-18 and took…
AMES, Iowa — Solomon Young scored a career-high 27 points off the bench, Rasir Bolton added 21 points and nine rebounds and Iowa State beat Ok…
Mitchell earns GPAC honors
NEW YORK (AP) — Following a stretch of seven games in 11 days, the New York Islanders don't play again until Feb. 1 The extended time off arou…
DETROIT (AP) — Derek Jeter's election to the Hall of Fame marked the seventh straight year with at least one first-ballot honoree.
Los Angeles Clippers (31-13, second in the Western Conference) vs. Atlanta Hawks (10-34, 15th in the Eastern Conference)
Dallas Mavericks (27-16, fifth in the Western Conference) vs. Portland Trail Blazers (19-26, 10th in the Western Conference)
Winnipeg Jets (25-21-4, fourth in the Central Division) vs. Columbus Blue Jackets (26-16-8, fifth in the Metropolitan Division)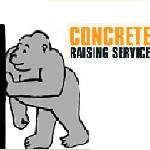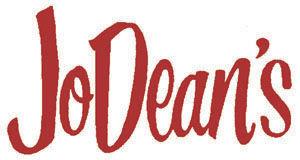 JoDean's Steak House & Lounge