This would have been the 23rd year for Camp Grouse, pitched in a small clearing among maple trees in the Chippewa National Forest, but COVID-1…
Also approved was a construction bid, nearly totaling $1 million, for work on 12th Street NW.
No bellyflops, cannonballs or jackknives at the public pool this summer.
Want to watch bears catch salmon swimming up a waterfall live? We have you covered.
OKOBOJI, Iowa | Fisherman Zach Mankle, of Arnolds Park, Iowa, finds success in his first trip to the ice this winter on East Lake Okoboji.
YANKTON, S.D. | The presence of the invasive zebra mussel has been confirmed in Lake Yankton, according to the Nebraska Game and Parks Commission.
YANKTON, S.D. | Hunters must remove duck blinds permitted by the U.S. Army Corps of Engineers on Lewis and Clark Lake by May 1.
SIOUX CITY | "I wrote a column about that."
Two former South Dakotans will be inducted into the Freshwater Fishing Hall of Fame during a ceremony at the Sioux Falls 50th Sioux Empire Ann…
After 44 years of writing this column every week, I can tell you this. Some are a lot harder to write than others.
PIERRE, S.D. — An official for the South Dakota Game, Fish and Parks Department says the long-awaited deer management plan will soon be opened…
LANSING, Mich. — Faced with the threat that Asian carp could enter the Great Lakes, Michigan is turning to the public for new ideas and plans …
If your goal is to catch a trophy northern pike, the best time to do it is coming soon.
RAPID CITY, S.D. — Two men in western South Dakota have been charged with illegally baiting mountain lions with deer carcasses.
Things don't always go as planned when you are calling coyotes. Maybe that's why I enjoy it so much.
MINNEAPOLIS — Walleye anglers face another year of catch-and-release fishing on Mille Lacs Lake.
DES MOINES — Two men have been sentenced for poaching deer in the Des Moines area.
SALT LAKE CITY — Sales double twice a year at the Toasters sandwich shop in downtown Salt Lake City when tens of thousands of plaid-shirted ou…
LINCOLN, Neb. — State game and parks officials say Nebraska's three hunting accidents in 2016 mark the fewest reported in a single year since …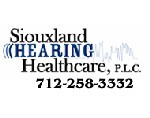 Siouxland Hearing Healthcare P.L.C.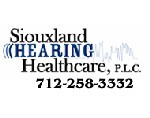 Siouxland Hearing Healthcare P.L.C.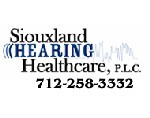 Siouxland Hearing Healthcare P.L.C.
CHADRON, Neb. — Pregnant bighorn sheep have been fitted with special transmitters in an effort to improve the health of wild herds in northwes…
SALT LAKE CITY — A lucrative outdoor trade show that's been staged in Salt Lake City for two decades announced Feb. 16 it will be leaving Utah…
WAUKON, Iowa — The Iowa Natural Resources Department has reported a rare, confirmed sighting of a predatory mammal known as a fisher.
AKRON, Iowa -- Catching catfish will be the subject of a seminar Feb. 22 by one of the county's premier catfish anglers.
I didn't need to look at a calendar to know that it was the month of February.
SALT LAKE CITY — A coalition of major outdoor companies on Tuesday ramped up a threat to get a lucrative outdoor trade show to leave Utah unle…
LINCOLN, Neb. — Officials have scheduled three free workshops on pond and lake management.