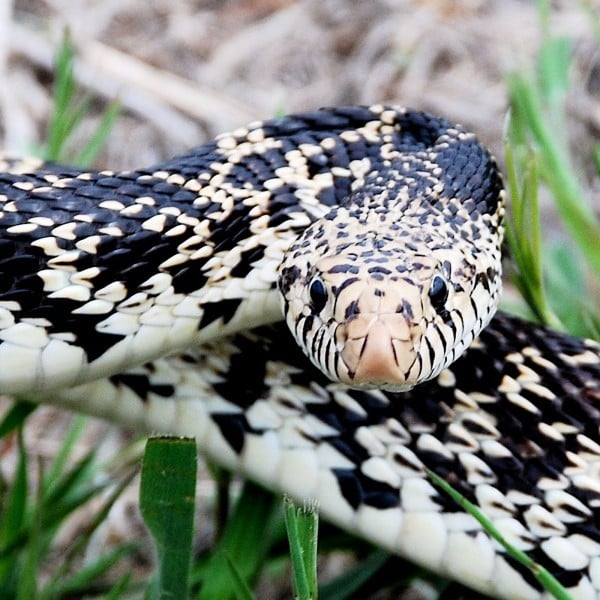 The bull snake has the uncanny characteristic of imitating a rattlesnake.
In many areas, their habitats overlap.
The bull snake will flatten its head, emit a loud hissing noise and vibrates its tail, just as a rattlesnake does. It's coloration is also very close to the prairie rattlesnake.
Unlike the rattlesnake, the bull snake is non venomous and kills its prey by squeezing it to death. It will eat small mammals, birds and eggs.
Bull snakes, a sub species of gopher snakes, has a lifespan of from 12 to 16 years in the wild. A variety of predator animals prey on bull snakes, as do birds of prey.
An adult bull snake will reach 6 feet long, but specimens of up to 8-feet, 4-inches have been recorded.