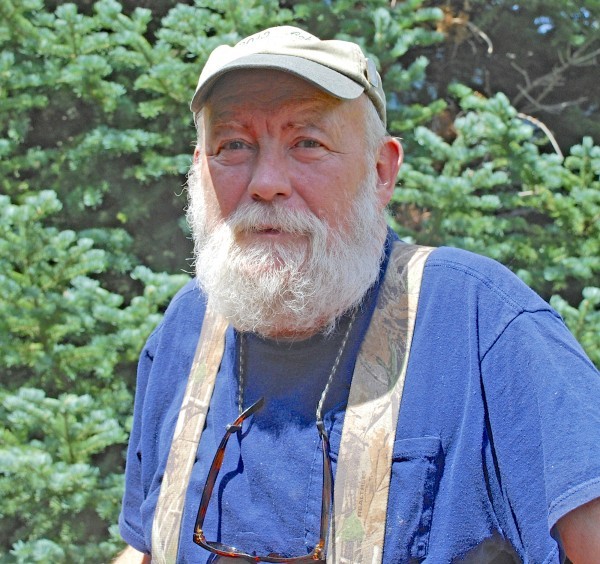 MARBLE, Colo. | If you were to make a list of the living masters of bamboo fly rod building, perhaps a half dozen names would surface. High among them would be Bobby Taylor, one of the world's most recognized builders.
Taylor attended the Colorado Rodmakers Reunion on the Crystal River near Marble, Colo., recently. When I learned he was one of the more than 80 attendees, I wanted to meet him and do an interview.
Soon, this rod-making legend and I were sitting on rustic log furniture on the shaded porch of one of the log cabins at Chair Mountain Ranch, headquarters for the event.
I learned Taylor got his start in bamboo rod making in the eleventh grade at the H.L. Leonard Rod Co., Central Valley, N.Y.
"I remember that Hap Mills came to our school and was looking for a kid to apprentice in his shop," Bobby says. "And he met me.
"I fly fished at the time with a glass rod," he continues. "He thought that was good. My uncle had taught me how to fly fish and the first fish I hooked, hooked me for life."
And so, in 1965, Taylor began a career which he would master later in life.
But his beginings were not so auspicious.
"I started by working on the wood lathe, turning out trout priests," he smiled.
A priest is a tool for dispatching fish humanely and comes from the notion of administering the "last rites."
He soon mastered that and began other simple projects, then moved on to straightening blanks, doing work on nodes and completing other preliminary steps before the blank is made.
When he started, the company had six employees. More were added later.
"I spent a total of 20 years there," he says, "with four years off while I was in the Air Force. I was in from 1967 to 1971 and had two 6-month tours in Vietnam.
"We'd go in and then be brought back for more training," he continues. "I was glad to get the training because it helped a lot when you were in danger."
When Bobby returned from his military duty there were more than 200 rods on hand in the Leonard shop which needed repairs, so he began that work.
"The more experienced workers trained the others," Bobby says.
It wasn't long before Bobby became the teacher and went on to become Leonard's master rod maker.
You have free articles remaining.
He figures he made more than 2,000 rods for the Leonard company before it went out of business in 1984.
His skills were soon solicited by the relatively new Thomas & Thomas rod company and he went to work there. He built bamboo rods for that company for five years before leaving to open up his own rod business. That became the R.D. Taylor Rod Company.
His rods are much in demand and carry a price tag of $3,400 to $3,800 depending on the fittings used and whether the rod is a two piece or three piece.
His customers come from all over and if you order one, expect a wait.
"I used to sell a lot of rods in Japan, " he says. "I guess I was quite famous there."
He was so well known and respected among Japanese fishermen that a Japanese television station visited his shop in Hobart, N.Y., and produced a documentary on his rod building process.
He makes all the fittings for his rods, ferrules, reel seats, etc. About the only things he doesn't make are the guides and the varnish. He uses local woods for reel seats, mostly burled cherry and burled and straight-grained walnut.
He figures it takes 50 to 60 hours to produce a rod if he hand planes the strips and maybe 40 hours if he uses a power beveler to cut the six strips which when glued together make up each section of his rods.
There are some 230 or so separate steps in building a bamboo fly rod. Bobby's least favorite is surprising.
"I really don't like wrapping a rod," he says.
Yet, he his widely known as one of the fastest and best wrappers around. At CRR a group of makers were gathered around a picnic table. And there sat Bobby wrapping the guides on a rod.
He does it entirely by hand, with no supports, his spool of thread sits on the table. From time to time he picks up the spool and wraps it around the rod a time or two and then he clips the thread and the winding is done."
"I learned that technique from a woman who wrapped rods at Leonard for years," he said.
That woman was probably Ethel Frauson who wrapped for 50 years at the factory.
"It takes me about a week to teach someone the method and that's working at it every day," he smiles.
In case you think his rods are simply traditional works of art meant to be hung on the wall and not to be fished, think again.
Nothing gives a rod a harder test than a casting competition. There were some excellent casters among the 84 attendees. But none of them could beat Shelly Barrett, Dayton, Wyo., who has won the event two years in a row.
And guess what rod she was using? That's right. A Bobby Taylor rod.