The Sioux City Bandits dropped their first game of the season on Saturday night, as the Bandits fell to Salina on the road, 53-24. 
The Morningside softball team swept the College of Saint Mary on Sunday in a doubleheader, as the Mustangs won game one in extra innings, 5-4,…
SIOUX CITY — Contrary to popular belief, you can go home again. Morningside softball proved that point on Sunday. 
CRETE, Neb. — The Northwestern baseball team dropped its fourth straight game with a 10-3 road loss to Doane (Neb.) on Friday, as starting pit…
Morningside meets Concordia in GPAC softball tournament action played Friday, May 3, 2019, in Sioux City
TUCSON, Ariz. | Alyssa Nilssen's three-run home run in the bottom of the third inning erased a 2-1 deficit and triggered Viterbo to Monday's 5…
MADEIRA BEACH, Fla. | Kailla Searcy held South Dakota's potent offense to only a fourth-inning run while leading Central Arkansas to a 7-1 win…
ABERDEEN, S.D. | Morningside's softball team hiked their season record on the young season to 4-0 following wins over York and Dickinson State…
CHARLESTON, S.C. | South Dakota's softball team scored five runs in the seventh inning while rallying for an 8-6 win over Charleston Southern …
CHARLESTON, S.C. — South Dakota softball rebounded from a tough opening-game loss to beat previously unbeaten and tournament host Charleston S…
ORANGE CITY, Iowa -- Northwestern College Athletic Director Earl Woudstra announced the hiring of Shane Bouman as the Red Raiders' head softba…
WAYNE, Neb. – Ponca finished with a 1-2 record in the Wayne High School softball tournament here Saturday.
Hailey Hoogers pitched a no-hitter and went 2-for-4 from the plate with an RBI double as the North softball team defeated  West 10-0 in five i…
MOVILLE, Iowa -- Katelyn Martian delivered an RBI single with two outs in the bottom of the ninth inning to propel Westwood past Woodbury Cent…
DENISON, Iowa -- Sergeant Bluff-Luton was down to its final strike in the seventh inning, but rallied with five runs to stun No. 9  Lo-Ma (Cla…
SERGEANT BLUFF | No. 12-ranked (Class 4A) Sergeant Bluff-Luton stayed unbeaten in Missouri River Activities Conference softball play with an 8…
SHELDON, Iowa -- Bradee Bouman drove in three runs to pace No. 12 Sergeant Bluff-Luton(Class 4A) to a win over Sioux Center in a game at the S…
SIOUX CITY – North High's summer sports teams will be under the watchful eye of a couple of guys who know a thing or two about winning.
MEDFORD, Ore. | Northwestern College ended an outstanding 36-13 softball season with a pair of losses Tuesday at the NAIA Opening Round held a…
MEDFORD, Ore. -- Northwestern used a four-run fifth inning and held off a late St. Francis (Ill.) rally to open up the Softball National Champ…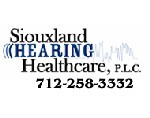 Siouxland Hearing Healthcare P.L.C.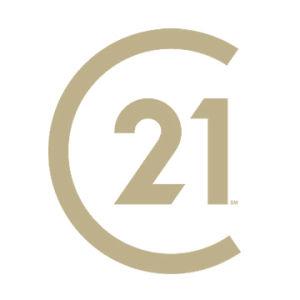 Eric Banks, Century 21 Prolink
ORANGE CITY, Iowa | Saturday's graduation ceremony at Rowenhorst Student Center began the fun-filled journey for seniors from Northwestern Col…
Northwestern, the Great Plains Athletic Conference Tournament champion, had one player recognized on the all-conference first team on Thursday.
FARGO, N.D.— Omaha broke a 5-5 tie with three runs in the top of the sixth inning and held on to defeat South Dakota 8-5 in the first game of …
KANSAS CITY, Mo. –- The NAIA officially announced the 40-team field and pairings for the 2018 NAIA Softball National Championship Opening Roun…
FREMONT, Neb. – The third-seeded Northwestern College softball team gutted out a pair of extra-inning wins to claim the Great Plains Athletic …
SIOUX CITY – After dropping its first game of the day, the Northwestern softball team rallied after a rain delay and held off a late charge to…
KANSAS CITY, Mo.—Kelsey Goodwin sparked a rally with a three-run home run and pitcher Olivia Fluehr had nearly as many hits as she surrendered…