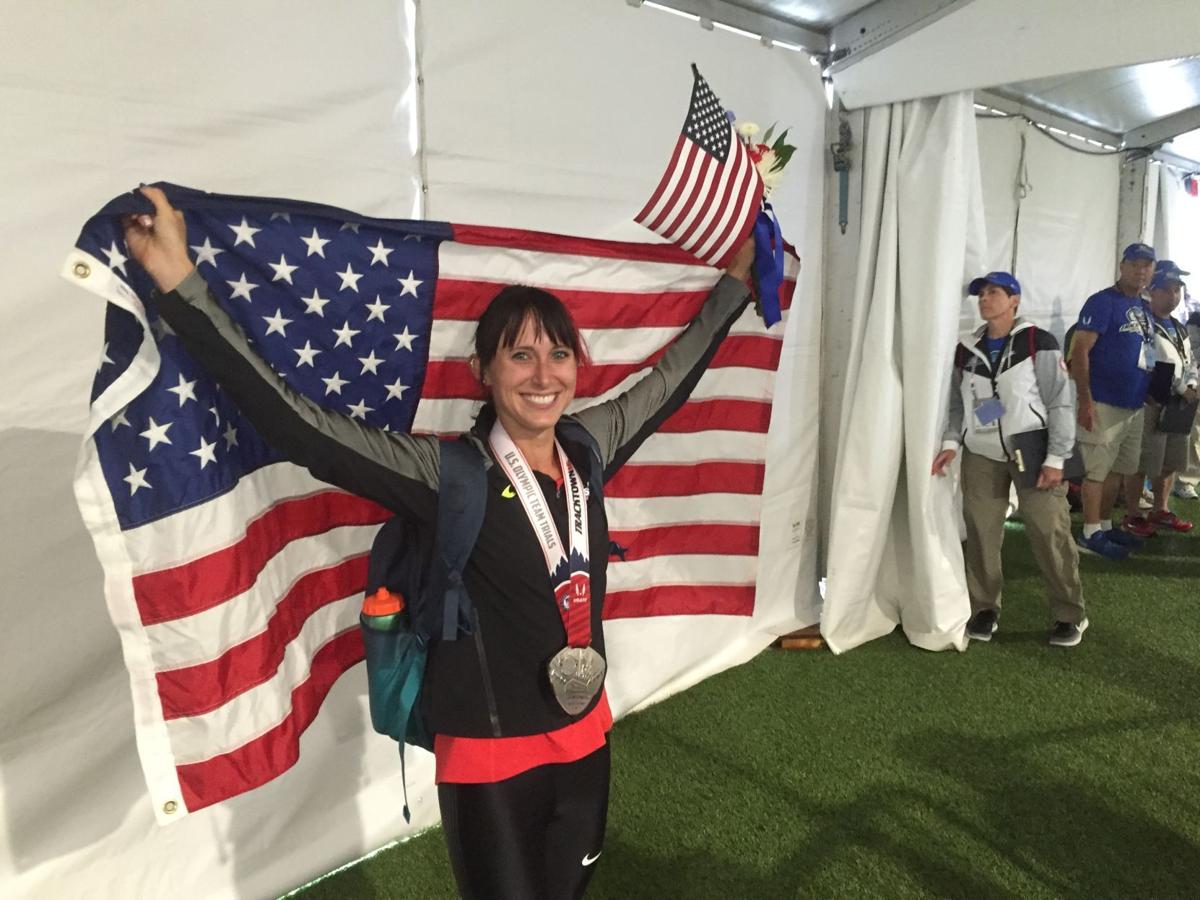 SIOUX CITY | Lexi Strom may have been hundreds of miles away, but that didn't keep the tears and goosebumps from coming.
Strom was a high school teammate of East High track standout Shelby Houlihan, who made the Rio Olympic team Sunday when she finished second in the 5,000 meters at the Olympic trials in Eugene, Oregon.
"I had goosebumps the entire time but I had no doubt Shelby could pull it off," said Strom, who watched the race on TV. "She is an amazing athlete and an awesome human. She has such a high work ethic and when she sets her mind to something she is going to get it, and she is going to do everything it takes to get there."
Houlihan, who was an NCAA champion at Arizona State, finished in 15:06.14, establishing a new personal record in the process. She pulled away from the field in the last lap and was closing in on leader Molly Huddle in the home stretch.
Houlihan was a multiple time state track and Drake Relays champion in high school so the fact that she is heading to the Olympics didn't surprise her high school teammates.
"I tried my hardest to keep up with her but 100 percent I thought she would make it to the Olympics," said Ellen Dougherty, who ran on two state winning 4x400 relay teams with Houlihan. "As she went to college and watching her get better and better there was no doubt in my mind last year as she was training with Nike that she would potentially be going to the Olympics."
Dougherty, Strom and Reyna (Mikulicz) Ebner all ran with Houlihan on state winning 4x400 relay teams during their high school careers while Ebner added a pair of distance medley crowns as well. However, there was something more than the wins that they remember.
"I was the person who was always very nervous," Strom said. "Before every race she was the one to keep us calm, keep us focused on the goal and have fun with it. She made it fun and all of those times enjoyable."
"When I was a freshman I had never run a 400 and (Shelby) was the one that made it fun, she made me realize it wasn't that bad." Ebner said. "She would get us in a huddle and we would talk about anything but the race."
Rick Clarahan helped coach Houlihan at East and said her versatility always impressed him on top of her pure talent.
"There are not many 5,000 runners that can come down and run a 2:01 half (mile) so she had the opportunity to get on the team in the 800, 1,500 or the 5,000," he said. "She has been able to stay healthy. All through high school she never had an injury that kept her out of anything, never had an injury in college, so knock on wood she has been healthy. That is a big thing too."
Strom credited Houlihan for holding her teammates to a high standard, something she tries to use in her everyday life now.
There are going to be a lot of Siouxland people turning into the Olympics with pride when the 5,000 meters is run Tuesday, Aug. 16 at 7:30 a.m.
"I think if I was a young athlete and had someone like Shelby Houlihan to look up to I think it would be inspiriting," Dougherty said. "I think there has been a lot more interest in the Sioux City area because of runners like Shelby and the success that comes of it."
Clarahan said Houlihan's performance Sunday exemplified the kind of competitor she is.
"Sioux City is a typical Midwestern town where hard work and dedication mean a lot, and that is the type of athlete Shelby was," he said. "It shows kids in track that if you dream, work hard and do all the things it takes there is that opportunity ahead for you."