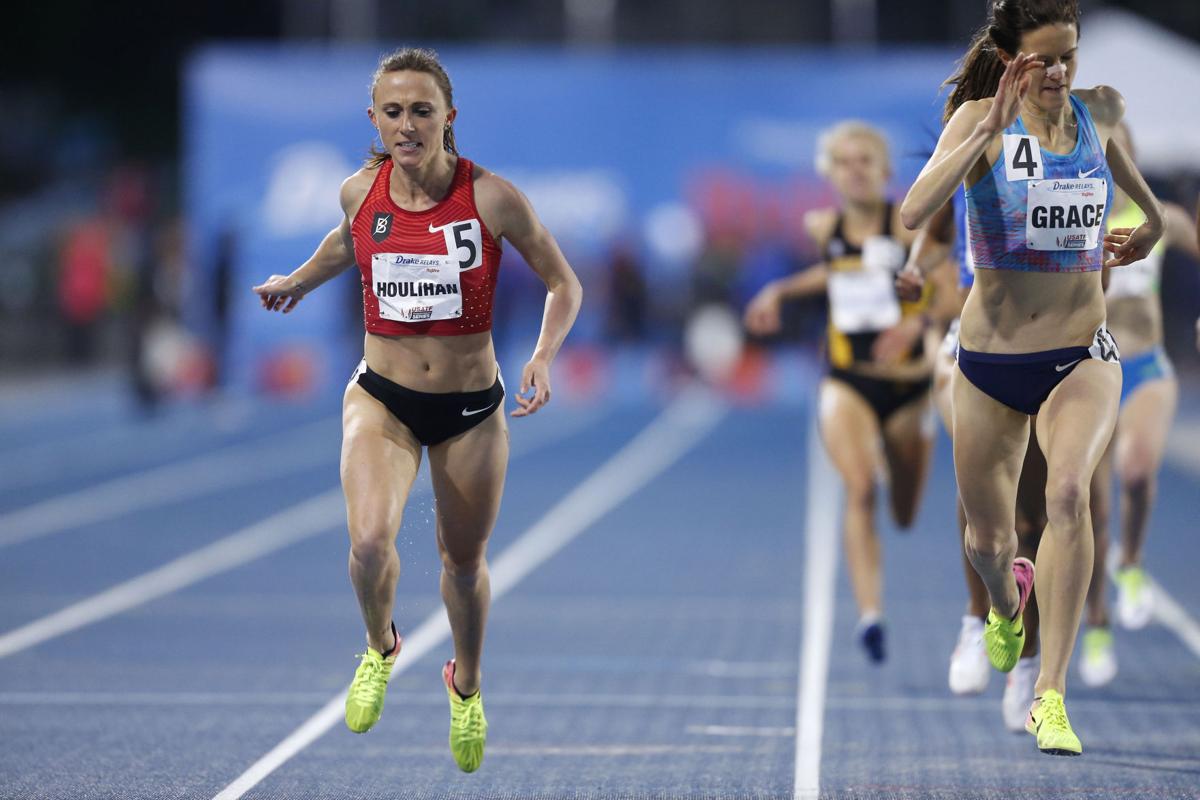 SIOUX CITY — Rick Clarahan has lived some tough moments through Shelby Houlihan's track and field career.
But the East High School coach who saw her through high school glory said he believes the former Black Raiders standout can cross her latest – and biggest – hurdle, a four-year ban due to testing positive for Nandrogen, an androgen and anabolic steroid.
"She's looking at another seven years for another Olympics," Clarahan said Tuesday. "There are some people who have done this. That's a long time to train and that's another four years knowing she can't compete. That'll be the toughest thing."
Houlihan was scheduled to run in the 1,500- and 5,000-meter runs this week at the Olympic Trials, but, now with this news, Houlihan has been sidelined for the near future.
She had not run yet this season.
Past obstacles? There were several, Clarahan said.
Houlihan didn't win the 1,500-meter or 800 runs during the Iowa state track and field meet her junior year because she had to go against Katie Flood of Dowling
She bounced back, though, her senior season. She won the 2010 Class 4A cross country championship, then swept the distance trifecta later in the spring at Drake Stadium in Des Moines.
While she was running for the Arizona State University Sun Devils, Houlihan lost her senior year after being a national champion the previous season.
Those roadblocks were hard to overcome, but, as Clarahan put it, they made her a stronger athlete.
But, how does Houlihan jump over this obstacle?
"This will be the toughest thing she will go through in her career," Clarahan said.
Another potential problem: Criticism from the fans. If she's vindicated, Clarahan pointed out, there will be those who say she cheated regardless of the outcome.
Houlihan will have to drown out that noise for the rest of her life.
"I think about how tough this is on her and the fact that she's going to be branded a cheater," Clarahan said. "True or not, she could come through this thing and totally be vindicated. There will be that group that will say, 'no way.'"
Clarahan later said he believed Houlihan's story, noting that she hadn't cheated or cut a proverbial corner while running at East.
"She has never given me a reason not to believe her," the longtime track coach said. "I've watched her since middle school. I know how hard she works; I know how hard she trained. I don't think people realize how often Americans are tested compared to other countries."
Houlihan's lawyer, Paul Greene of Portland, Maine, expressed similar thoughts.
"I call her, 'Superwoman,'" Greene said. "This is a devastating situation. It's important for Shelby that everyone in Iowa believes her and understands what happened. I lived this case for six months. I know what happened.
"(The World Anti-Doping Agency) laboratory didn't follow the rules," Greene added. "She has shown a champion's heart believing things are going to work out. I have nothing but admiration for her."