SIOUX CITY — This time, a comeback win just wasn't meant to be. 
SIOUX CITY - Well, that was a close one. 
Everybody who meets me can see that I am from the Pacific Northwest. I don't try to hide it. 
Madison Lilley did everything for Kentucky volleyball Saturday night.The Wildcat setter, who runs the most efficient offense in the country, d…
OMAHA — The Nebraska volleyball team's stay at the all-Omaha NCAA Tournament has come to an end.Skylar Fields and Logan Eggleston had 18 kills…
The Northwestern and Dordt women's volleyball teams have both qualified for the NAIA National Championship Tournament, and will play their res…
SIOUX CITY — The University of South Dakota volleyball team is going to the big dance, and now it knows who its date will be. 
SIOUX CITY - No. 5 Park got 13 kills from Felipe Guirau on its way to a 25-21, 25-18, 26-24 sweep of Briar Cliff in men's college volleyball a…
DES MOINES | Felix Chapman slammed 17 kills Tuesday night while leading the fourth-ranked Grand View men's volleyball team to a 25-23, 25-16, …
SIOUX CITY - Julien Dumas had 13 kills for a match high as he led Briar Cliff to a 25-17, 25-14, 25-20 sweep of Morningside in a men's college…
LA CROSSE, Wis. | Dordt's men's volleyball team is brimming with confidence.
SIOUX CITY | Briar Cliff's men's volleyball team won the first set 25-21, but second-ranked Missouri Baptist rallied for 25-22, 25-15 and 25-1…
PARKVILLE, Mo. | Briar Cliff's men's volleyball team posted a 2-2 record at the Park Invitational held Friday and Saturday.
SIOUX CITY | John Wolken slammed 16 kills and posted a .440 attack percentage while leading top-ranked and defending NAIA men's volleyball cha…
SIOUX CITY, Iowa -- Lindsey Weatherford left quite the impression with Briar Cliff athletic director Nic Nelson the first time the two talked …
MINNEAPOLIS — The reasons have been well-documented as to why maybe the Nebraska volleyball team shouldn't be here, back in the national champ…
MINNEAPOLIS — Down, and dangerously close to out, the Nebraska volleyball team lived life on the edge for about 90 minutes on Thursday in a ma…
Here we go again, with the Nebraska volleyball team set to play a familiar opponent in the NCAA Tournament, with this match coming on the bigg…
AMES, Iowa – Iowa State volleyball (21-13, 9-7 Big 12) lost two sets total in the National Invitational Volleyball Championships.
AMES – Iowa State volleyball (20-13, 9-7 Big 12) didn't have the season it expected to have when the season began.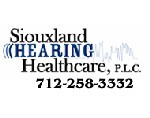 Siouxland Hearing Healthcare P.L.C.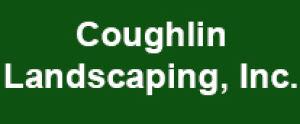 Coughlin Landscaping, Inc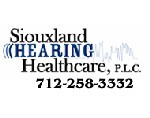 Siouxland Hearing Healthcare P.L.C.
"We could not be more excited to get the 2015 class on campus. They provide depth at all positions and should expect to compete for significan…
MINNEAPOLIS — The volleyball was being set through the air to Mikaela Foecke out on the left pin on match point. Yeah, John Cook will take tha…
KANSAS CITY, Mo. -- For the second straight year, Dordt College's Ema Altena and Jamie De Jager have received first-team honors on the NAIA Vo…
SIOUX CITY – Just like their two previous meetings this season, American Midwest Conference foes Park and Columbia went five sets again.
Park vs. Columbia in NAIA volleyball action at Tyson Events Center in Sioux City, Iowa on Saturday, Dec. 1, 2018. 
SIOUX CITY | Ema Altena, Jamie De Jager, their senior classmates and their Dordt teammates were in the locker room for a long time after their…
SIOUX CITY | There's something to be said about the American Midwest Conference.