Spencer Lee continues to be as dominant off the mat as he is on it.
MINNEAPOLIS -- University of Iowa sophomore Alex Marinelli won the 165-pound Big Ten title on Saturday, defeating Penn State's top-ranked Vinc…
DES MOINES, Iowa -- Morningside, Briar Cliff and Northwestern all are sending wrestlers to the NAIA National Championships, which start on Fri…
ORANGE CITY, Iowa | Needless to say, it's been a strong season for Morningside College's wrestling team in the Great Plains Athletic Conference.
ORANGE CITY, Iowa | No doubt about it, Morningside College's wrestling team is ready to make noise at Saturday's Great Plains Athletic Confere…
IOWA CITY – Stepping into the lineup Friday for Iowa's third-ranked wrestling team, Mitch Bowman and Paul Glynn didn't waste any time proving …
LINCOLN -- The order of appearance was flipped, but the script stayed the same as the third-ranked University of Iowa wrestling team defeated …
SOUTH SIOUX CITY – Jonah Egli's first time on the mat in 2018-19 was one he won't soon forget.
MORGANTOWN, W. Va. – No. 16 Iowa State was not troubled by West Virginia  on Sunday afternoon as the Cyclones blew past the Mountaineers, 36-3.
AMES – No. 21 Iowa State wrestling (4-1, 2-0 Big 12) took care of business on Sunday in Hilton Coliseum against Fresno State (4-6, 1-3 Big 12).
MINNEAPOLIS -- The fourth-ranked University of Iowa wrestling team defended the Governor's Border Belt on Sunday at Minnesota, defeating the e…
HASTINGS, Neb. – Head coach Jake Stevenson's Morningside College wrestling team concluded a strong week with a 2-1 record at Saturday's Hastin…
LINCOLN, Neb. – The 11th-ranked Nebraska Cornhuskers got back to its winning ways on Sunday at the Devaney Center. Northwestern led 14-4 after…
PELLA, Iowa -- Briar Cliff scored 98.5 points to finish second at the Central Under Armour Invite and Morningside finished in third place with…
HOFFMAN ESTATES, Ill. -- Six University of Iowa wrestlers advanced to the finals in the Ken Kraft Midlands Championships on Sunday inside the …
HOFFMAN ESTATES, Illinois -- Defending Midland champions Alex Marinelli, Cash Wilcke and Sam Stoll were three of 12 University of Iowa wrestle…
IOWA CITY – Defending champion Alex Marinelli believes there is a lot for Iowa wrestlers to learn this weekend at the 56th Midlands Championships.
IOWA CITY – Roughing it as he redshirts this season for the Iowa wrestling team, Tony Cassioppi is at least getting some bang for his buck.
IOWA CITY, Iowa – There have been a few sacrifices along the way, but the chance to fill a lineup spot for the Iowa wrestling team is worth sk…
PHOENIX, Ariz – A 40-6 decision over Life Pacific and a 24-22 thriller against No. 20-ranked Eastern Oregon University spotlighted Morningside…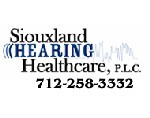 Siouxland Hearing Healthcare P.L.C.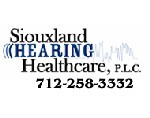 Siouxland Hearing Healthcare P.L.C.
IOWA CITY, Iowa — As Iowa's fourth-ranked wrestling team works through a variety of early-season injuries and illnesses, coach Tom Brands has …
AMES, Iowa -- Iowa State redshirt freshman wrestler Austin Gomez (133) isn't afraid to call his shot.
STORM LAKE, Iowa | Isiah Lysius finished in second place at 133 pounds, the top showing for Briar Cliff's wrestling team at Saturday's Buena V…
AMES, Iowa – The only match Iowa State wrestling (1-0) won in the Cy-Hawk dual meet last season was by forfeit.
With two-time all-American Michael Kemerer's season ending before it began, Iowa wrestling coach Tom Brands is multiple considering lineup options.
IOWA CITY, Iowa | Mitch Bowman led off with an upset and the No. 3 University of Iowa wrestling team strung together five straight wins in the…
KEARNEY, Neb. | Chris Paulsen's fifth-place finish in the 165-pound elite division was among the highlights for Briar Cliff's wrestling team a…